Agnès B. and her natural summer
Elegantly natural. These two words become the perfect reflection of a collection designed by Agnès B. for the coming months.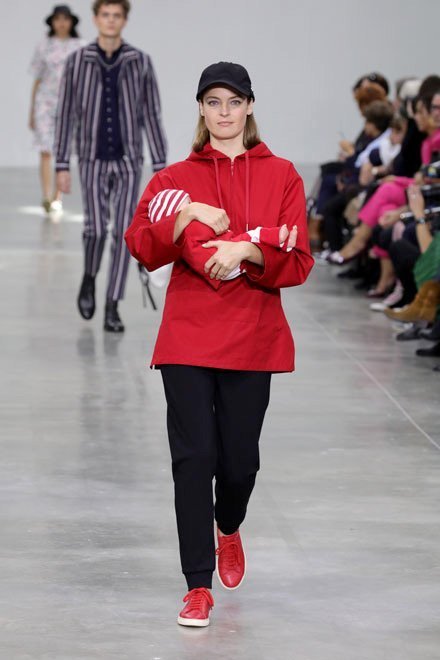 To Agnès B., the next season arrives without unnecessary artifice that could overshadow the purely natural. The French designer looks for this naturality in every stitch that shapes a collection full of simple creations. Thus, it will be especially suitable for all those 21st-century women who neither want to give up elegance nor be covered with unnecessary elements, stopping them from showing themselves as they really are.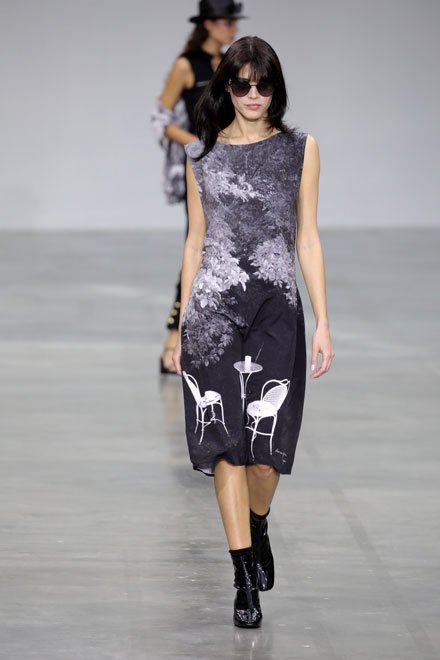 Agnès B. invites us to fill the coming months with combinations perfect for displaying our overpowering personality. These combinations, clearly reminiscent of the holiday season, allow us to enjoy wherever our suitcase takes us when the thermometer announces the arrival of the summer months. During these festive months, we all will leave behind our routines. Our daily lives will be filled with elements that will barely remind us of everything that prevents us from being ourselves the rest of the year. Accordingly, the designer from our neighbouring country, France, opts for women –and men– who move away during those months from what oppresses them daily; choosing light, fluid, unattached pieces instead.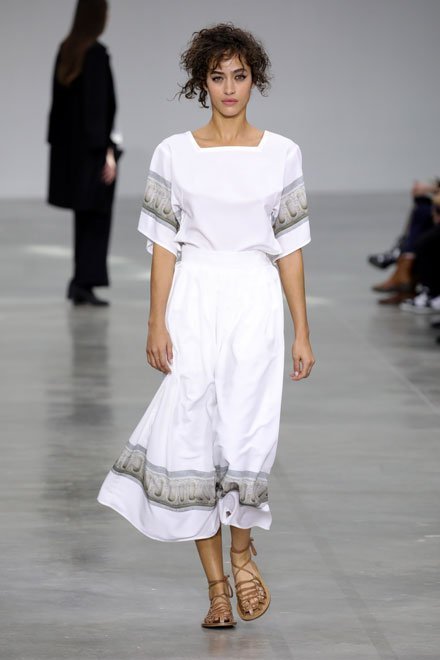 Agnès B. thus draws a picture in which women prefer for their daily life dresses that subtly wrap their figure; fluid trousers full of movement; jackets with certain hints of the oversize trend, allowing them to feel comfortable, confident, and up to date. However, for her most special afternoons and soirées, those women who choose Agnès B. to sign their most unique moments will fill their wardrobes with dungarees, brightly coloured skirts, and tops which give their backs complete freedom to enjoy.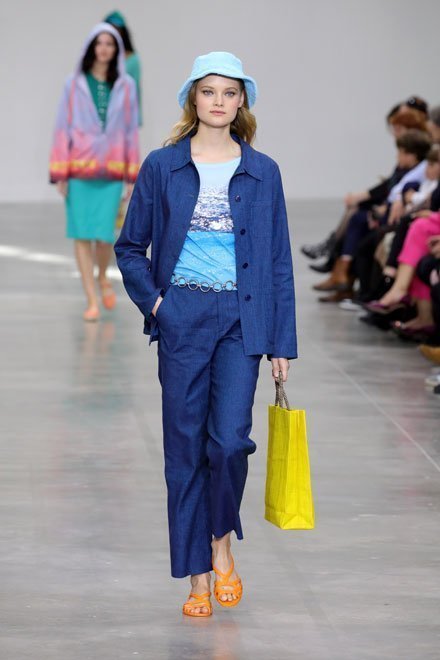 The colour palette proposed by Agnès B. for the next few months to dress our days has little or nothing to do with the colours we are used to at this time of the year. And it is not that she forgets her own colours, usually full of life, but that, perhaps intentionally, she looks for softer colours with which to fill our busy days with calm and peacefulness.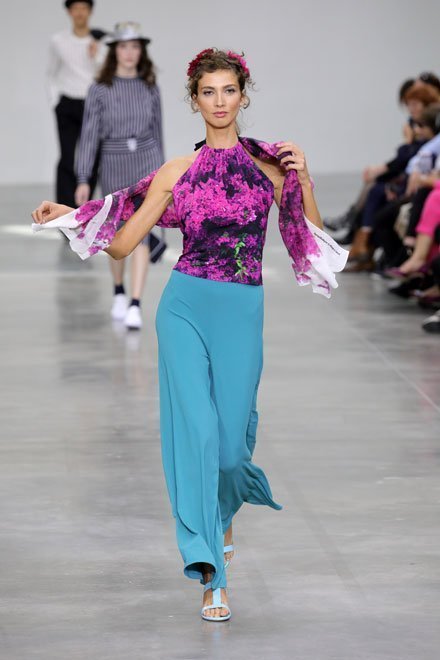 She will offer us dresses that look perfect on the beach, shorts for the most daring men, wide t-shirts, ballet flats and canvas shoes – all these garments shape a collection that is characterised by its everyday nature. Satin and prints -some of them made from photographs taken by the designer herself- make up a sure success out of an elegant collection, for all audiences and personalities, from which elegance emerges as well as sophistication to leave no one indifferent.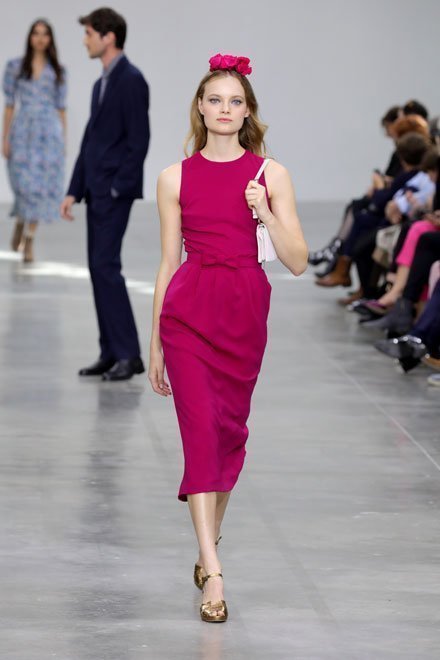 In this way, Agnès B. gives shape to pieces full of freshness and simplicity. They will become the perfect balm to face a century full of tumultuous moments that, on too many occasions, barely leave room nor time for breathing. A collection signed by a designer who has always opted for timeless, realistic, and artless elegance. She clearly embraces the utmost modernity that seeks to find room in our lives in an unprecedented manner. Will the French designer succeed in transmitting to us that need for naturality that we should all seek? Will she be able to make us understand what is truly important? We are convinced that time will eventually prove her right.