According to Fuorisalone.it, Brera Design District is the most important district in Italy for the promotion of design, an international reference point, and a centre of creative development.
So it's wonderful news that they are coming back for the 2021 Fuorisalone event, from the 4th to the 10th September, with a special edition, symbol of the pickup and relaunch of events in the city, following the star of design and creativity.
The district's fascinating streets and squares, rich in history and beauty, become animated again after the summer break, with appointments, exhibitions and installations. Online and offline no longer represent opposite systems, converging thanks to the experience of the previous digital editions.
This September edition will be projected towards future challenges, going in the direction of inclusivity and sharing, with the goal of confirming the city of Milan as an international reference for furnishing and design.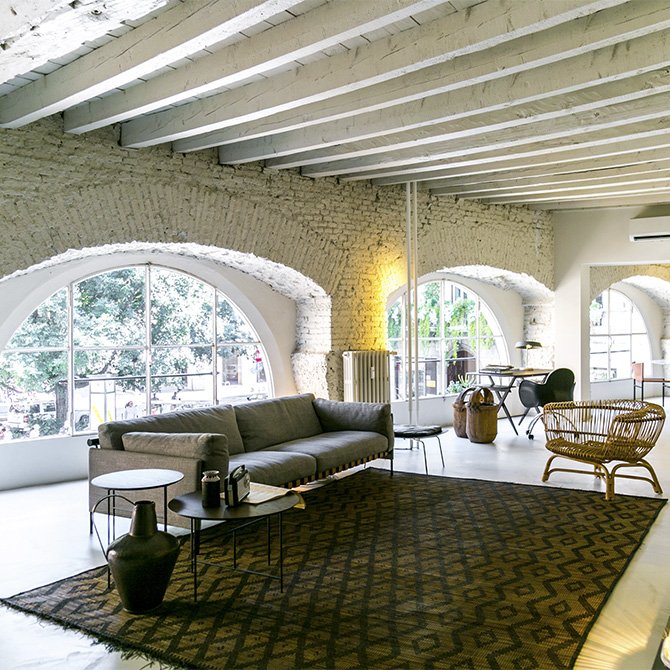 Brera Design District is one of the projects curated by Studiolabo and certainly the most representative of its skills in the field of communication design, the development of digital platforms to support events and territorial marketing.
Studiolabo is a Milanese agency that has been dealing with communication and concept design since 2003. The company provides strategic consulting, branding and graphic design services, promotes and produces cultural events related to the world of design and territorial marketing and is the author and creator of Fuorisalone.it and Brera Design District.
Studiolabo has the aptitude to create and develop networks of professionals to share skills and resources: the Milano Design Network project of which he is the author, aims to connect companies, professionals and agencies in order to identify solutions dedicated to the realities present in the Milan area.
Now, according to Brera Design Districts press release, Brera Design Week 2021 promotes the theme Forms of Living suggested by Fuorisalone.it, an opportunity for exchange and debate on new domestic spaces and living needs, as a direct consequence of the pandemic.
This pandemic has transformed and will continue to transform, on top of many other things, our cities' spaces and identities, encouraging architects and urbanists to search for new sustainable development solutions, to improve social, environmental and territorial quality.
In this context we find the 15-minute city, based on the concept of proximity, according to which citizens should be able to reach within a 15-minute time span, on foot or by bicycle, all necessary services. In these years we have seen the fastest changes and transformations than ever: design can be a useful tool to detect them, understand and offer effective solutions.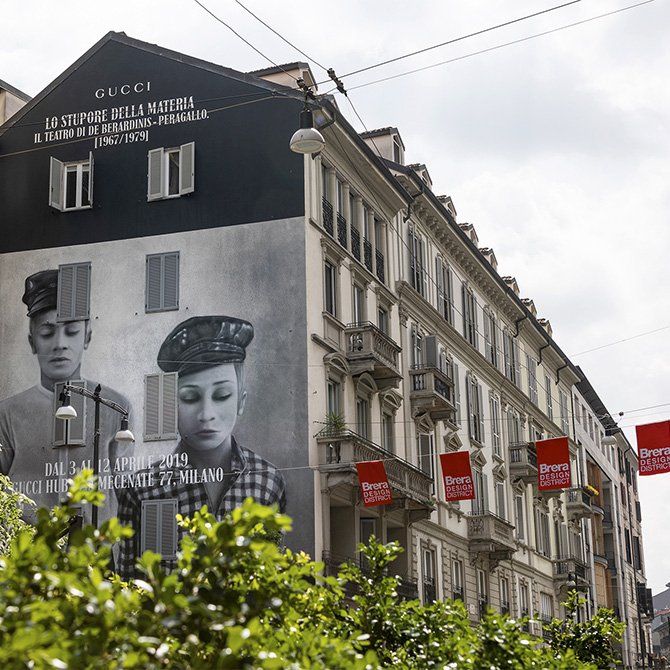 Listed down below are local and international top of the line names, brands and companies that will be participating in this historic event: Innovative Living is the name of the project created by Xiaomi.
D'SIGN (c/o Alfonso Muzzi Ricevimenti & Food Design – Via Solferino, 37)
DOT & ABLE TO: San Marco – Brera (c/o Piazza e Chiostro della Chiesa di San Marco – Piazza e Via San Marco, 2)
Duvivier Canapes (c/o P19 – Via Palermo, 19/A)
Edition-Bronze & Andrea Haberstolz (c/o Bronze and Glass – Via dell'Orso, 12)
Enrico Colombo + Latho components (c/o c/o Enrico Colombo Latho Components – Largo Treves, 2 ang Via Balzan)
FBS Profilati (c/o Spazio HUS – Via San Fermo, 17)
Gabriel Scott (c/o Spazio Bruno Bordese – Via Maroncelli, 2)
INTERNI CREATIVE CONNECTION (c/o Orto Botanico di Brera – Via Fratelli Gabba, 10 / Via Brera, 28)
Istituto Italiano Imballaggio – Best Packaging 2021 (c/o Mimmo Scognamiglio Gallery – Via Goito, 7)
Jan Kath Design (c/o Jan Kath Showroom – Via San Marco, 12)
Jung (c/o Cavalleri Spazio Danza – Via Palermo,1)
Maison Pouenat (c/o Spazio RT – Via Fatebenefratelli, 74)
Margart (c/o Arte in Salotto – Via Milazzo, 6)
Materica (c/o Unione Femminile Nazionale – Corso di Porta Nuova, 32)
Methis Office Lab (c/o Chiostro Santa Maria del Carmine – Piazza del Carmine)
Montbel (c/o MetroQuality – Via Solferino, 24)
Paola Sorio (c/o Paola Sorio Luxury Design Atelier – Via Marco Formentini 9
Schönbuch (c/o Schönbuch – Via Brera, 2)
Spazio Neven (c/o Palazzo dell'Informazione – Sala Sironi – Piazza Cavour, 2)
Studio AMeBE (c/o CLEO CUBE – Via San Carpoforo, 4)
USM (c/o Rossignoli – Corso Garibaldi, 71)
Constance Guisset per FENIX
Federica Biasi per Manerba; Michele Perlini per Lapitec
Giuseppe Arezzi per Pianca & Partners; Maddalena Selvini per Pianca & Partners
Flatwig Studio per Pianca & Partners, Matteo Thun & Partners per Florim
Elena Salmistraro per CEDIT; Philippe Starck per Lualdi
Carlo Ratti per l'Orto Botanico di Brera
Matteo Brioni per Atlas Concorde
Charlotte Juillard per Duvivier Canapés
Guillaume Hinfray per Duvivier Canapés
Pierre Gonalons per Duvivier Canapés
Lorenzo Palmeri per Meme Gallery
No Curves per Bodyfriend; Parisotto + Formenton e Natalino Malasorti per Ceadesign
M2Atelier per Visionnarie, Alessandro La Spada per Visionnaire
Gabrielle Hächler e Andreas Fuhrimann per LAUFEN
Agape 12 – Via Statuto, 12; Airnova – Via Fiori Chiari, 24; Amleto Missaglia – Via Verdi, 6; Antoniolupi – Piazza Lega Lombarda ang. Via Porta Tenaglia
Atlas Concorde – Via San Marco, 12
Bodyfriend Europe – Via Manzoni, 43 Brera Contract – Foro Buonaparte, 57
C&C Milano – Via Brera, 7
Cambi Casa d'Aste – Via San Marco, 22
Casa Canvas – Via Solferino, 42
Casa Lago – Via San Tomaso, 6
CEA Design – Via Brera, 9
Cedit – Foro Buonaparte, 14/A; Ceramiche Refin – Via melone, 2
Christian Fischbacher – Via Carmine, 9
Contract Lab – Via Brera, 30
Cristina Rubinetterie – Via Pontaccio 8/10
Dedar – Via Fiori Chiari, 18
Delvis – Via Marco Minghetti
Dieffebi – Via Milazzo, 8
Effeti Industrie – Corso Garibaldi, 50
ETEL Milano – Via Maroncelli, 13
Fenix – Via Quintino Sella, 1
Florim – Foro Buonaparte, 14
Franke – Via Pontaccio, 18
Galleria Fatto ad Arte – Via Moscova, 60
Green Wise Italy – Via Palermo, 5
H+O – Via Solferino, 11
Henrytimi – Foro Buonaparte, 52
Insula delle rose – Via Goito, 3
Iris Ceramica Group – Via Santa Margherita, 4
Italgraniti – Via Statuto, 21
JVStore – Corso Garibaldi, 81
JVStudio – Via Statuto, 21
Kasthall – Piazza Paolo VI
La Boutique Tempini – Via Gastone Pisoni, 6
Londonart – Piazza San Marco, 4
Lualdi – Foro Buonaparte, 74
Laufen – Via Manzoni, 23; Manerba – Piazza San Simpliciano
Meme Gallery – Viale Francesco Crispi, 3
MetroQuality – Via Solferino, 24; Milaura – Corso Garibaldi, 20
Mirage Project – Via Marsala, 7; Misani – Via Cusani, 9
Moroni Gomma – Corso Garibaldi, 123
Mutina – Via Cernaia, 1/A
Pianca&Partners – Via Porta Tenaglia, 7N3
Porcelanosa – Piazza Castello, 19
Seventy – Via Solferino, 7; Sforzin Illuminazione – Via Gastone Pisoni, 6
Signature Kitchen Suite – Via Manzoni, 47
Snaidero – Piazza San Marco, 1
Society Limonta – Via Palermo, 1
The Light Gate – iGuzzini – Via Brera, 5
Timothy Oulton by Nomad Selection – Via Pontaccio, 19
Valcucine – Corso Garibaldi, 99
Vescom – Foro Buonaparte, 44/A
Visionnaire – Piazza Cavour, 3
ZAMA LABZ – Piazza XXV Aprile, 7