Why go to Cuba? Why not? Sunshine, sea, rum, cigars, cars and sexy salsa dancing with strangers in the street. Sounds like a hedonist's dream right?
But there is more to do than party, as Cuba has heaps of history- with permanent reminders of the nation's favourite second in command, Che Guevara everywhere. Widely recognised as leading the Cuban revolution on 1st January 1959, and overturning the capitalist exploitation of Latin America by the United States, he is immortalised across the land. His distinct visage can be found on T shirts, berets and murals, and was potentially seen by the nearly 5 million tourists, that visited Cuba last year.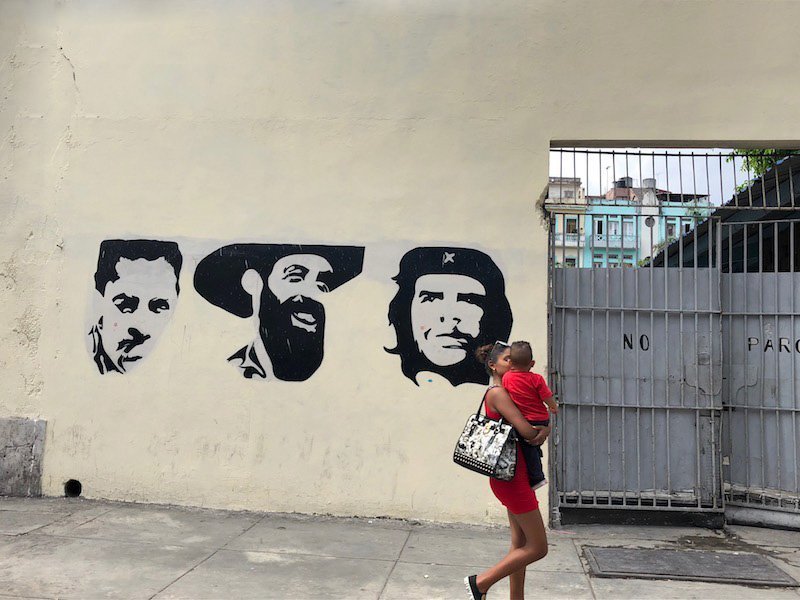 The country is still coming to terms with the demise of class struggle, and package tourism is in its infancy, but that is in part of what makes it great! However, international economic relations are slowly making it easier to trade, and US relationships are developing, it is refreshing to visit somewhere that is driven by moral rather than material incentives.
Its capital, Havana has long been an exotic destination, offering a colourful, vibrant city way of life with heaps of history. Old Havana is epitome of Cuba– the unique atmosphere is like nowhere else. Filled with classical monuments and museums, the streets are filled with locals, chatting, dancing or spontaneously making music.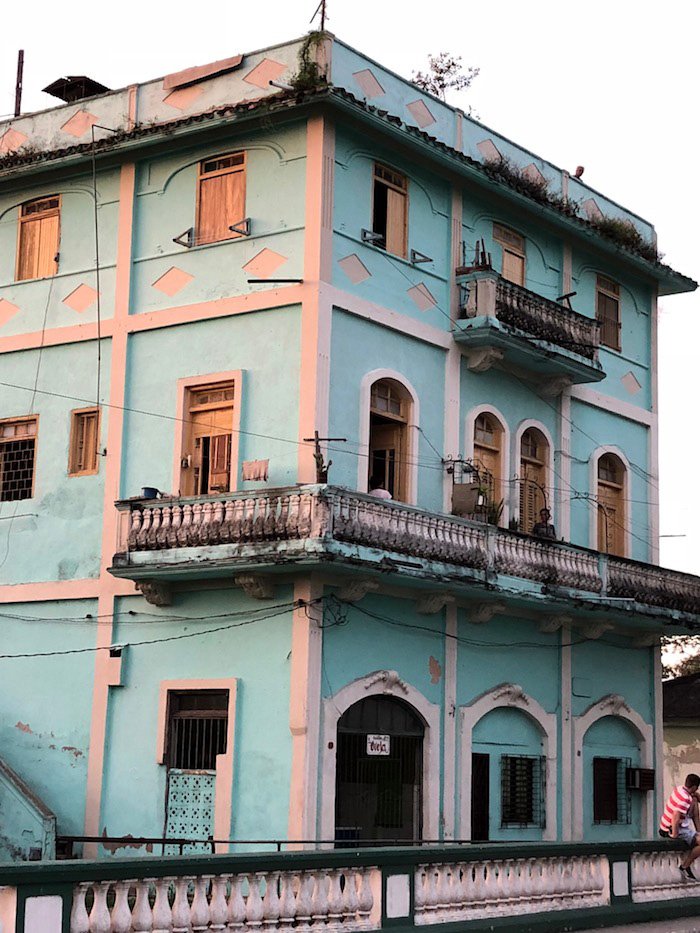 It is also the home of the infamous jazz collective, the Buena Vista Social Club. With two clubs in the city, the players are revered for creating the essence of modern Cuban music – fusing Afro Cuban with local jazz, mambo and US big-band styles, which mesmerise and move you at the same time. These venues are still popular with tourists, but head to the long promenade of the Malecón at sunset to really soak up the genuine Cuban vibe, and get whisked up in an impromptu Salsa dancing sesh, and move to wherever the party goes to later.
With a constant hum of honking horns, you cannot avoid the scores of oversized, brightly coloured vintage American cars. Convertible Chevrolets, Crysalers and Montereys are an integral part of the city. The cliche is real! Used primarily as tourist taxis and tour guides, I went on a tour with the Holiday Place, these majestic beasts are a symbol of the people and culture of Cuba, and demonstrate their resourcefulness, and sheer will to carry on against all odds. No trip to Havana is complete without a ride in one of these beauts, but be prepared for a bumpy ride, as they have the original suspension from the fifties.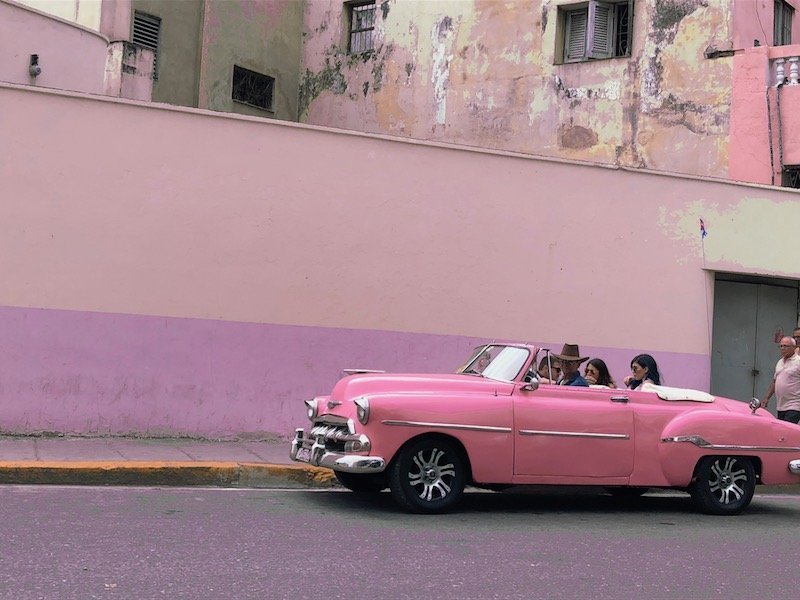 Spend a couple of days in Havana, to get your bearings and immerse yourself in the old ladies in flamenco-dresses-cigar-smoking culture, then take your dancing shoes, and beachwear, and head off on an adventure.
The pace of life in Cuba is remarkably slow, so driving is not an issue and car hire is easily available. Alternatively organise a driver, or join an excursion, which are widely available options too.
With incredible scenery along the coastline, journeys in any direction take in tobacco fields, and the impressive natural flora and fauna. Less than an hour outside of the bustle and hustle of Havana is Las Terrazas, a lush oasis of thousands of bamboo groves, palms, exotic birds and beautiful flowers. Now conserved as a UNESCO biosphere, it was initiated by Castro in the sixties, and is a living reminder of making the best of what the country has.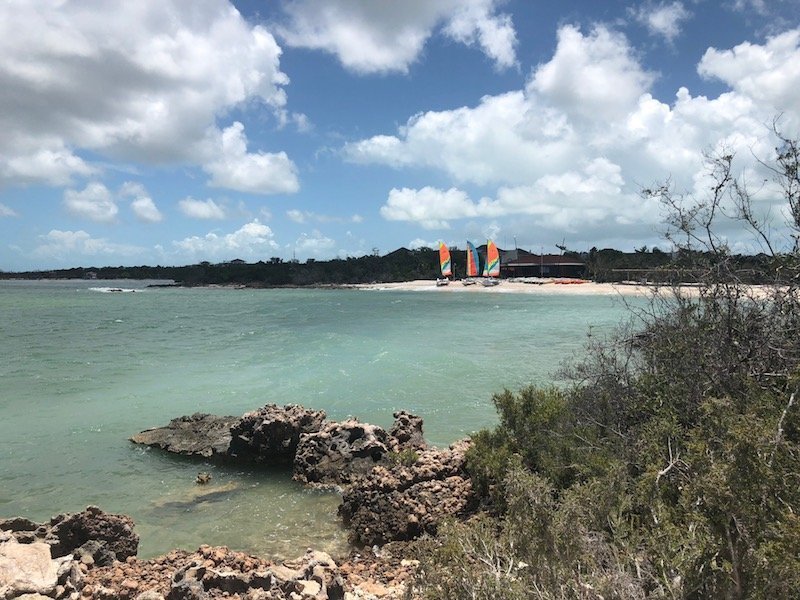 Head further north of mainland Cuba and drive for about five hours, and you will enter an entirely different world. Beaches, five star resorts and island life are becoming in the newly developed Villa Clara Keys: Cayo Santa Maria, Cayo Las Brujas and Cayo Ensenachos with the pretty city of Santa Clara as the capital, offering the best of the Caribbean and Latin America's beaches.
An 'island' this province is surrounded by water (but accessible by highway) and it offers a unique and relaxing Cuban holiday experience. Made up of rivers and mountains, its rustic vibe is the backdrop to nature and local culture and is the idyllic backdrop for trekking, bird watching, exploring the jungle by jeep, diving or simply relaxing.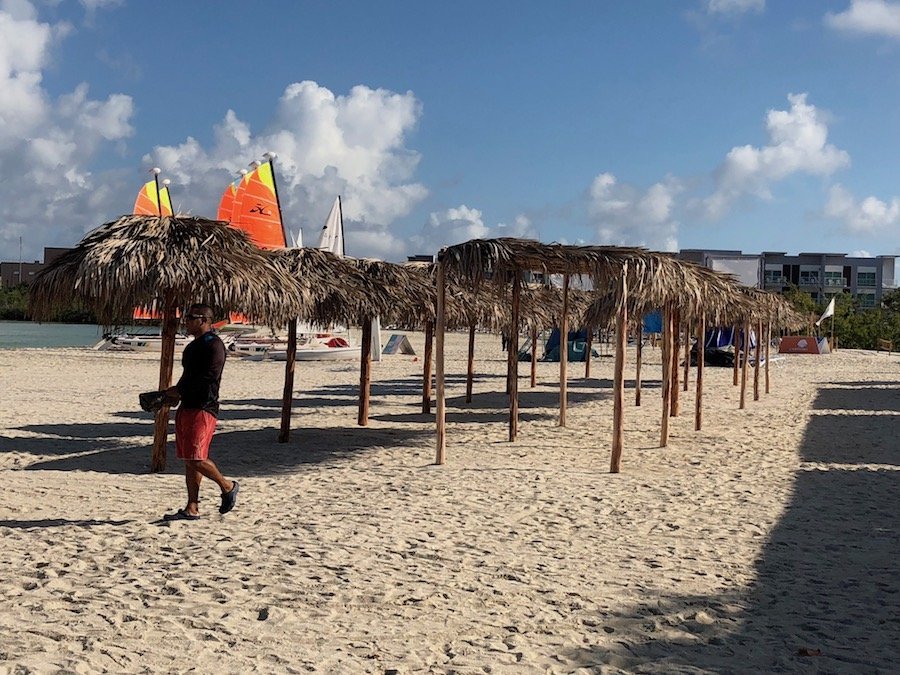 With newly built hotels offering spacious accommodation in landscaped surroundings, the province of Villa Clara is the perfect place to fly and flop. Cayo Santa Maria opened its first luxury hotel back in 2001, and since then, the Villa Clara Keys of Cayo Las Brujas and Cayo Ensenachos have added to the collection. All these hotels are connected via the sea road, taking no more than a 25-minute drive from the first hotel to the last, and welcome non-residents for dinner and drinks. Although all inclusive packages mean you won't have to venture off site, and each resort has numerous swimming pools, an on site spa, pool side service, white sandy beaches and facilities for water sports. With all you can eat and drink buffets (and a 24 hour bar in many) this might sound too good to be true! So get there before the 18-30 brigade do.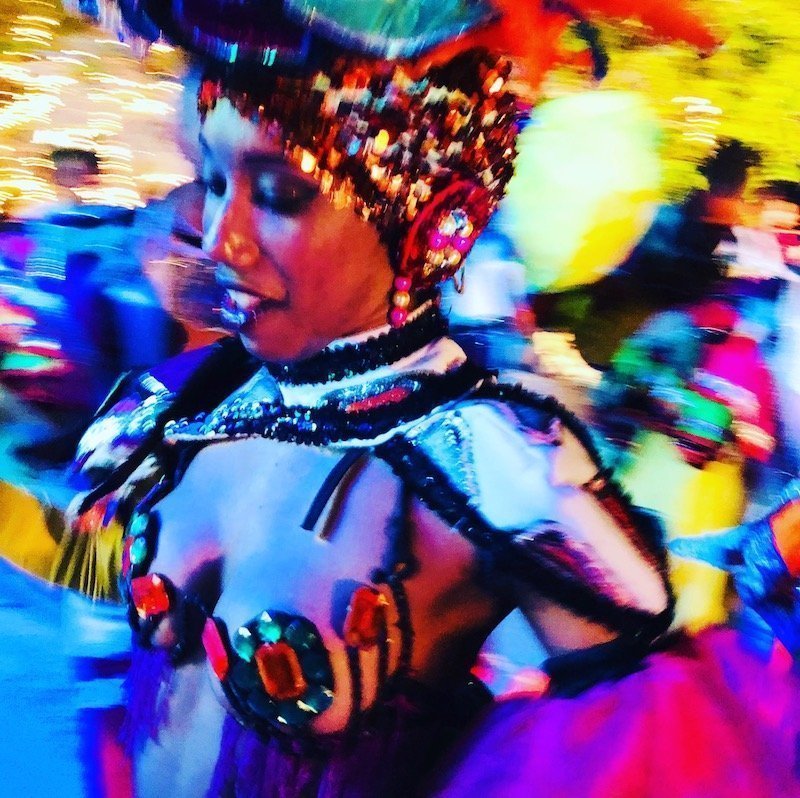 Cuba has plenty to offer in terms of entertainment too, and expect to be wowed with local costumes and fancy dress at every opportunity! With celebrations nearly every month, you are bound to stumble across a carnival, charanga, siesta or patron saint's day. And if you haven't tried to rhumba before, after a few Mojitos or Cuba Libres, I can guarantee that you will leave your inhibitions at the front door!
The coast is one of the biggest appeals of the Caribbean, and Villa Clara has some of the most spectacular and untouched beaches in Cuba. White sand, sun loungers and waiter service means you don't have to move an inch if you are on a sunbathing mission; But if you are more adventurous, the crystal water may beckon you in. Perfect for snorkelling or diving, you will find the second largest coral reef in the world, with over 250 species of plants and wildlife.
The best place to get a skipper and charter a boat is in the newly built marinas in La Estrella and Las Dunas. Take a speed boat trip and glide through the lush surroundings of the mangroves. Keep your eyes peeled for flamingoes, herons and egrets and pelicans amidst the jungle growth, and have your camera at the ready. If you are more of an open sea water lover, there are plenty of catamarans or yachts to charter, where you can go exploring the deep sea and enjoy an afternoon with a snorkel.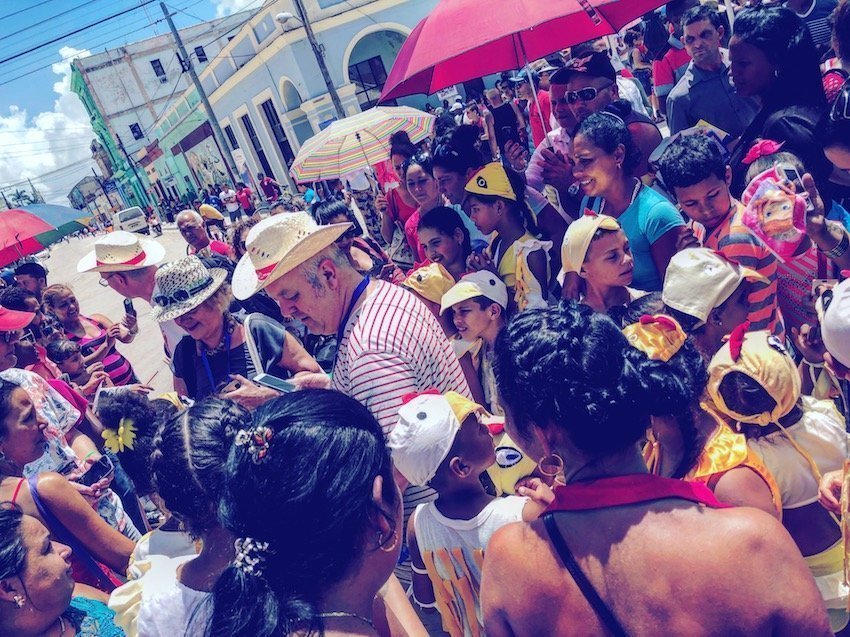 Most people come to Cuba for the sun, but there are some unique and unusual local handicrafts that are worth a gander too. Pueblo Estrella has an open air market vibe and sells clothes, jewellery, artwork and other artisans products. Not only can you chat to locals who make the goods, it's a hub of restaurants, bars and spa, with other essential amenities such as a car-jeep-scooter-bicycle rental office, post office and a bank.
If you are looking for adventure, Cuba has it all! And if you don't return a finger clicking, cigar smoking, flamboyantly dressed, Cuban-heel-wearing, hip swiveller, you will just have to come back!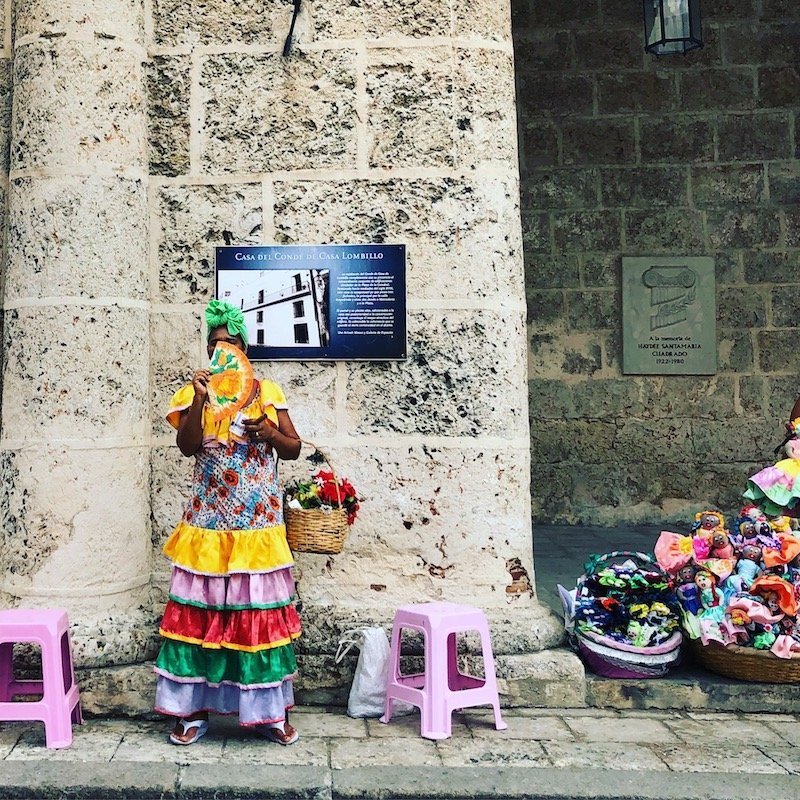 Our Editor was invited by the Cuba Tourist Board on behalf of MINTUR.
Visit www.travel2cuba.co.uk and www.cubatravel.cu for more information.
Cuba Direct offers a range of flights and accommodation packages.
The UK Tour operator The Holiday Place, provided the Vintage Car Tour in Havana