De Beers
Serene beauty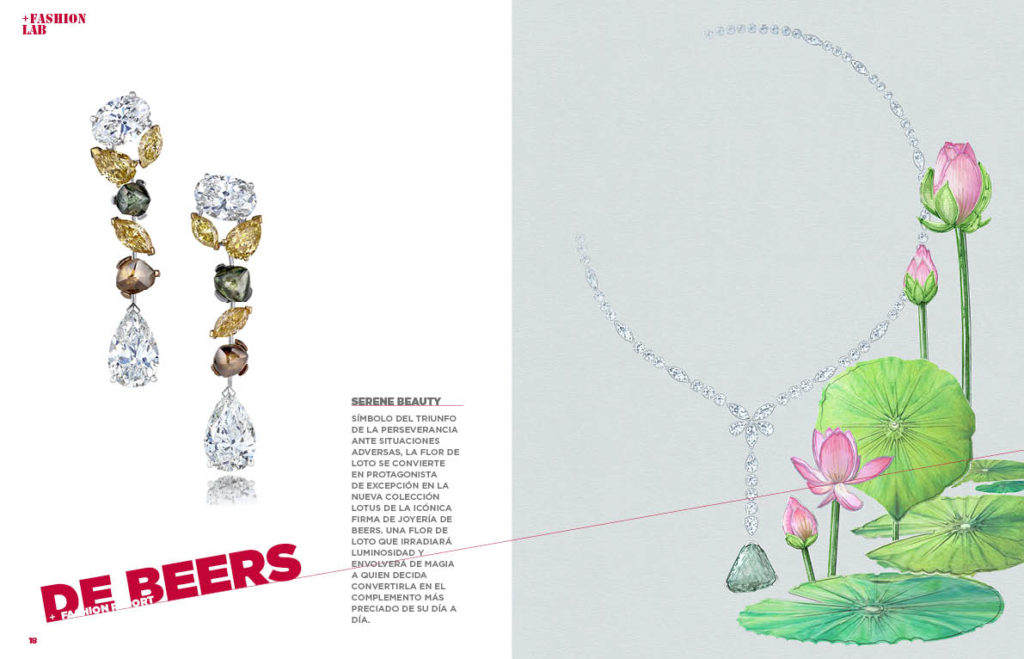 Symbolising the triumph of perseverance in adverse conditions, the lotus flower becomes an exceptional protagonist in the new Lotus collection of the iconic jewellery firm De Beers. A lotus flower that will radiate luminosity and envelop in magic those who decide to turn it into the most precious complement of their daily lives.
De Beers offers a collection composed of delicate pieces full of sophistication in which spectacular diamonds are perfectly set with Lotus flowers, resulting in a fusion of eternity, beauty and purity. Combinations of the most serene femininity with art raised to its highest expression will become a must in the most suggestively necklines.
Elegant necklaces and chokers in which nature again becomes the epicentre of life and wisdom through a true spectacle of extraordinary forms and symmetries.