Jewelry as a brilliant shield against face-recognition
In this age of digital technology, the idea that artificial intelligence is becoming a reality and not just left in science fiction, is becoming concerning to a lot of people.
The very platforms we use daily online, such as Facebook is already able to recognize our faces through an algorithm that they use the more we use Mark Zuckerberg's platform.
Bots are used to do quick answers on business pages, and you could be talking to one for an entire conversation and not even know it. It is said that Chinese police are now using face recognition to identify citizens across mainland China. It is as if Black Mirror has come to pass.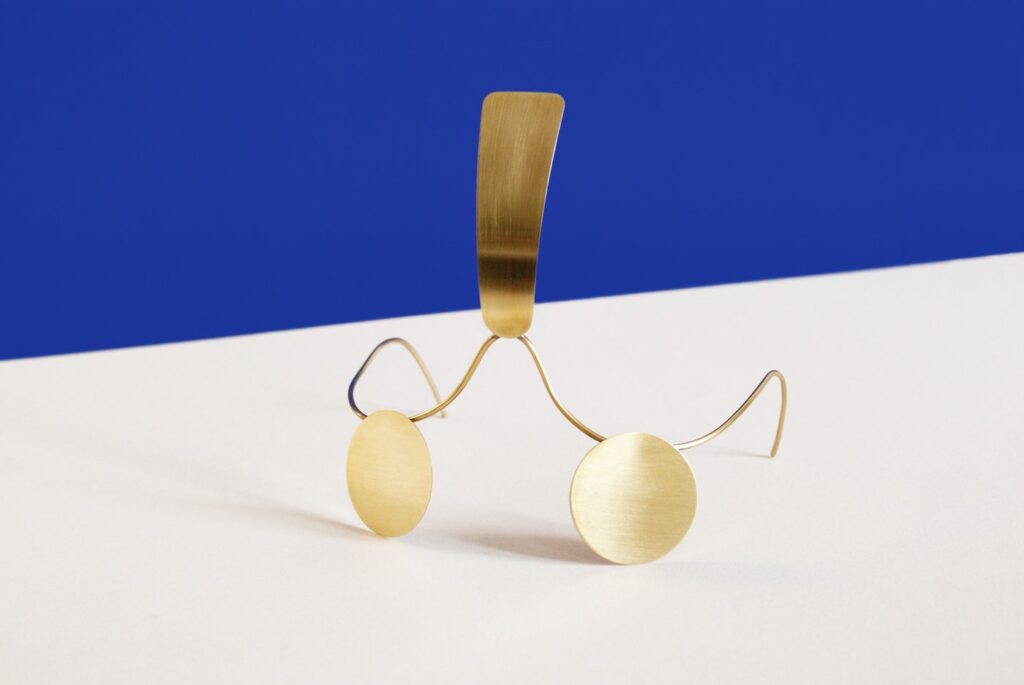 But there are those fighting back, and doing so in ways that are fashionable and can actually be considered art. A Polish designer Ewa Nowak has come up with a novel way to protect your face being recognized by such programs.
She has made a sort of facial shield that is worn like glasses on your face. There is a strip that goes upward, like an exclamation point from the middle of your nose to the top of your forehead, and a spot on each of your cheek. This implement is made out of brass and looks a little weird, but futuristic nonetheless.
It is now being hailed as the newest in "face jewelry" and Ewa has said that she has fashioned it by studying the algorithm of Facebook and what it read to recognize your face when scanned pictures of faces, and she tested it by uploading pictures of her wearing it to Facebook. Because of the size of the "jewelry" that is blocking parts of the face, the algorithm is now "disturbed" and thus cannot recognize the face of the wearer.
As this is currently still in concept phase, it is not yet been mass produced so do expect to see it in shops just yet. Will you be getting one once it comes out?