Guo Pei reflects on the most seductive immutable architecture.
Time and space. Space and time. Two constant dichotomies in life to which Guo Pei invites us tto approach in the most sophisticated way.
Creations full of movement that yearn to become genuine pieces of the most perfect architecture This is what Guo Pei proposes for next autumn-winter 2018-2019. Master stitches give shape to combinations that seek to express the beauty of structure, outlines, rationality and balance through impressive female silhouettes.
Guo Pei thus establishes a clear dialogue between human body and spatial dimensions. A serene relationship in the purest style of the Chinese designer, who wraps the women's body in elements specific to Gothic architecture in a masterly manner.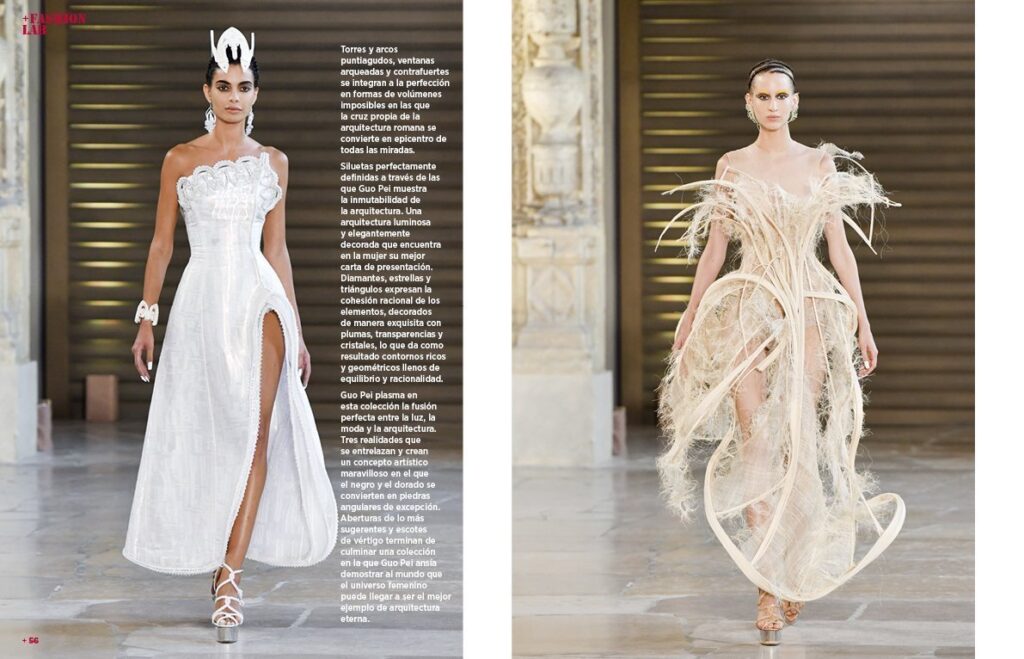 Towers and pointed arches, buttresses and arched windows fit perfectly into shapes of impossible volumes in which the cross of Roman architecture becomes the centre of attention.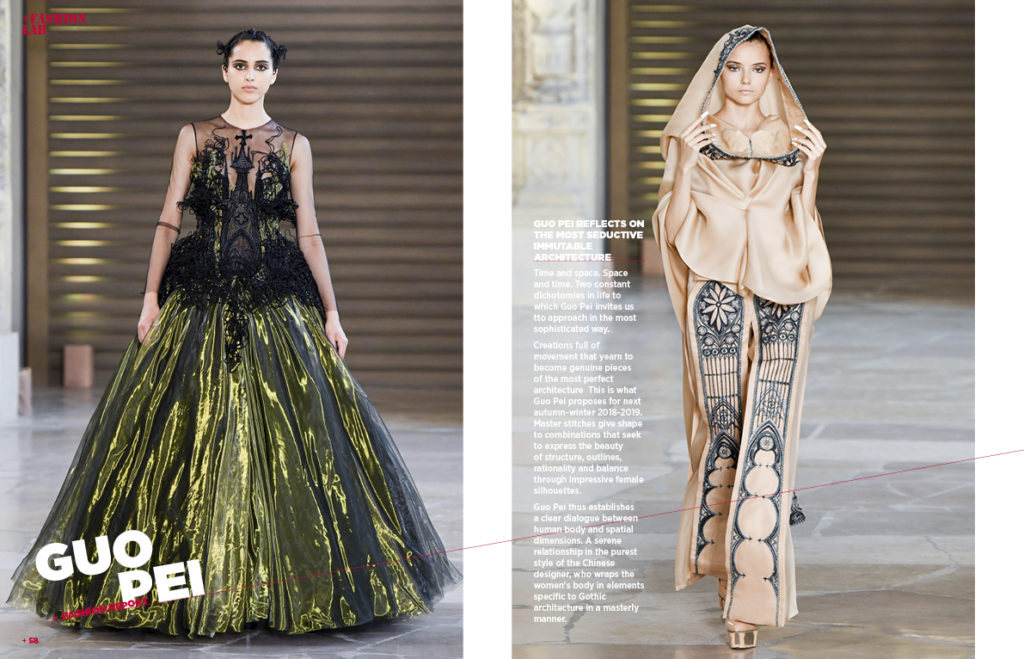 Perfectly defined silhouettes through which Guo Pei shows the immutability of architecture. A luminous and elegantly decorated architecture that finds in women the best introduction. Diamonds, stars, and triangles express the rational cohesion between elements, exquisitely decorated with feathers, transparencies and crystals, resulting in rich and geometric outlines full of balance and rationality.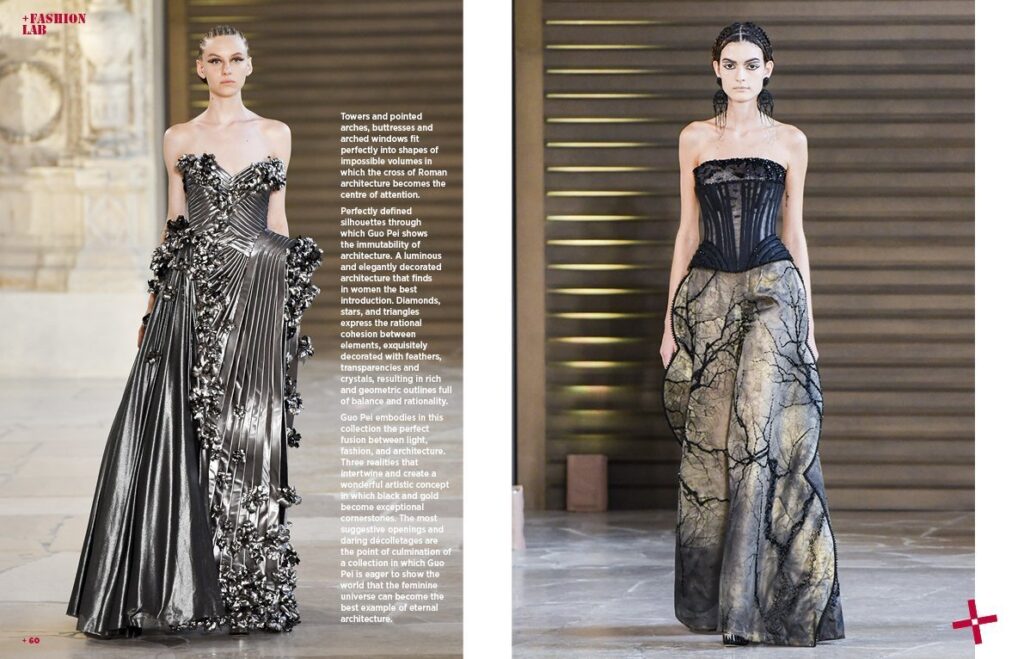 Guo Pei embodies in this collection the perfect fusion between light, fashion, and architecture. Three realities that intertwine and create a wonderful artistic concept in which black and gold become exceptional cornerstones. The most suggestive openings and daring décolletages are the point of culmination of a collection in which Guo Pei is eager to show the world that the feminine universe can become the best example of eternal architecture.