Guy Laroche goes for black and white sobriety in order to quiet the voices of those who insist on bringing colour to summer.
Who said that we should dye our wardrobes with colour for the arrival of the days in which sun and high temperatures burst into our lives to stay for a few months?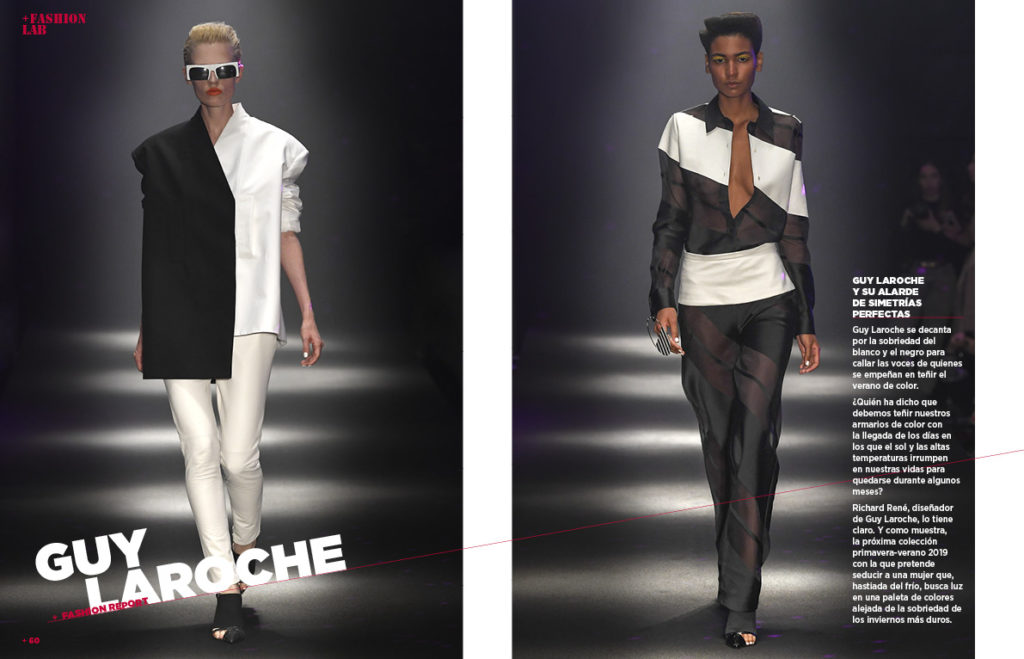 Richard René, designer for Guy Laroche, has no doubts. As proof, the upcoming spring-summer collection 2019 with which he attempts to seduce women who, sick and tired of cold, are looking for light in a colour palette far from the sobriety of the toughest winters.
A different collection for a different woman. Perfectly measured and studied creations are eager to find a place in the lives of those who refuse to stay on the beaten path.
Unique pieces created from the classical and elegant black and white dichotomy perfectly intertwine with asymmetric patterns that will come to fill the streets with sensual shapes.
Sensuality is found by Guy Laroche in elegant and delicate transparencies that reveal a glimpse of the body of a determined woman who walks facing life head-on.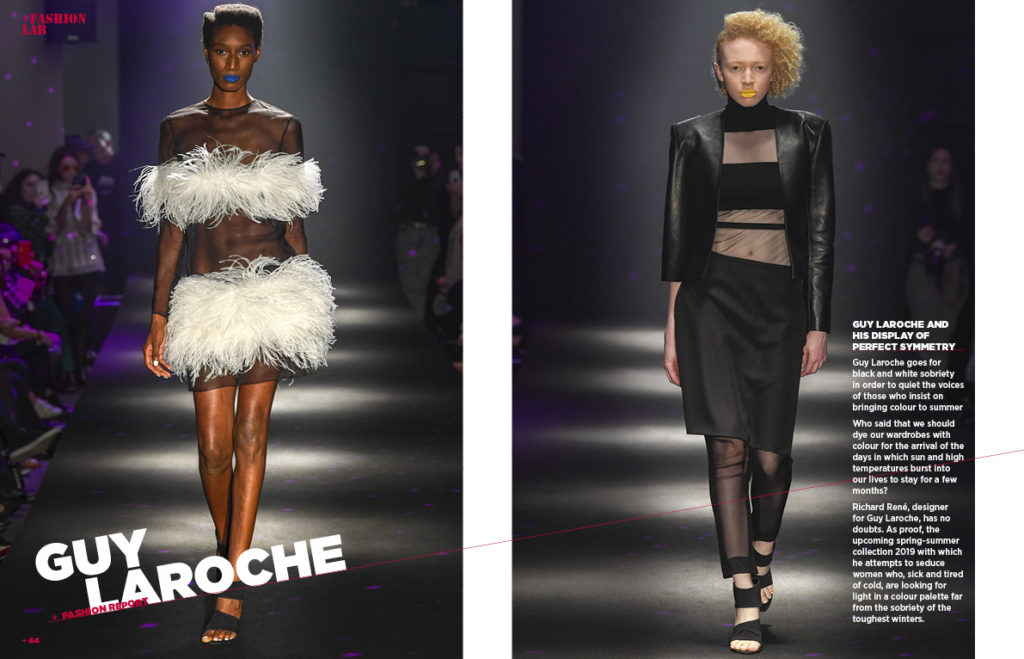 Female curves match their swing with lights and shadows projected by fluid jackets; seductive dresses with suggestive necklines that find in the back their true weapon of seduction and boldness; elegant caftans and refined bodysuits give shape to a feminine universe full of sophistication and elegance. Feathers, nets, and sequins give sinuous curves a woman's name.