Guy Laroche is up for logomania
Sophisticated women who are not afraid to show all their sensuality and shout it from the rooftops – they are the only ones Guy Laroche aims to dress during the next few months.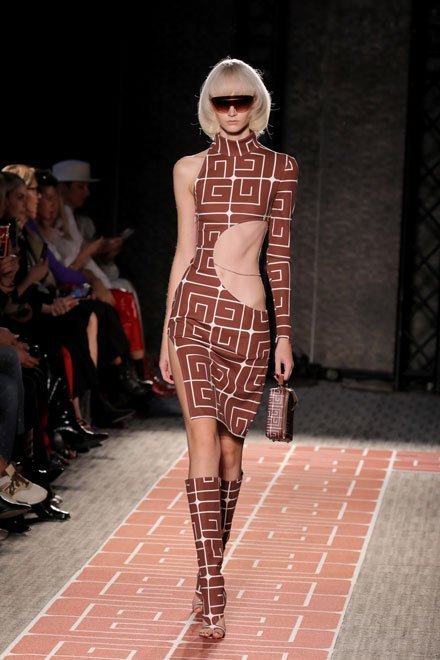 Since Richard René became Guy Laroche's Creative Director in 2017, he has always remained true to the iconic black-white pairing that had been the firm's flagship for decades. However, René surprises during the coming months adding new shades to a logomaniac proposal that will delight the fans of the fashion house.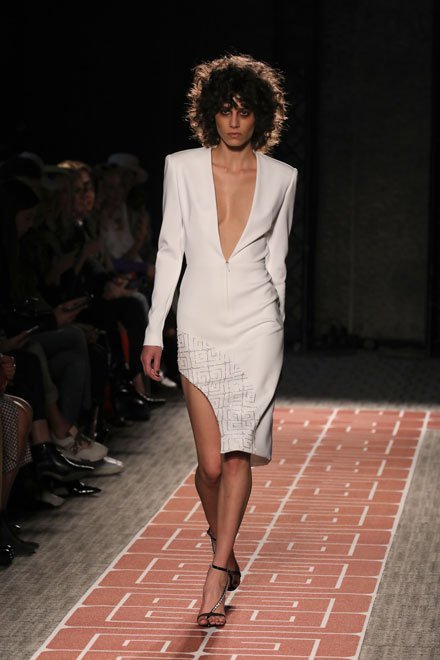 Guy Laroche thus shows up with a makeover, while still keeping the essence that impregnates each of the pieces signed by the firm for decades. With this renovation, the historic fashion house wants to give way to brave, determined, and fearless women. Despite the difficulties, they will realize that their strength will be crucial to successfully overcome the most complex situations. Thus, Guy Laroche invites women during the coming months to opt for pieces full of courage with which to challenge every moment of their lives.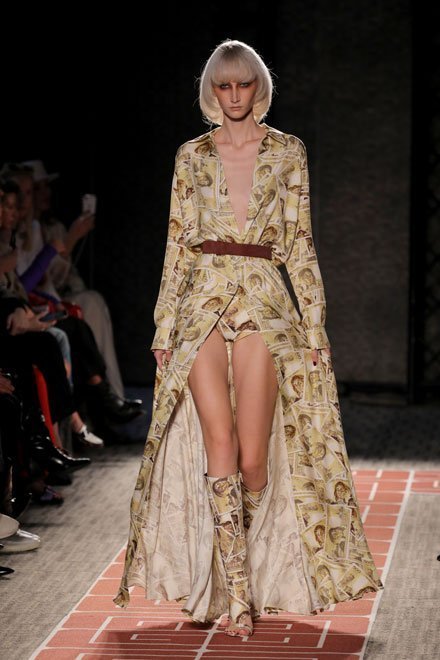 Despite having incorporated shades of brown and blue to the signature logo, Guy Laroche does not leave behind the long-lined silhouette, a distinctive feature of its pieces for years. This silhouette is perfectly outlined by elegant, fluid dresses made from delicate silk, which will fit like a glove on the body of those who dare to wrap their silhouette in it. Perfect dresses are garnished with suggestive, endless necklines in the busts of women who know themselves admired, desired. These women like being liked and are not afraid of anything. Trousers are full of movement, trench coats bring that chic touch that seduces everyone, and skirts offer suggestive openings. Anything goes for Guy Laroche.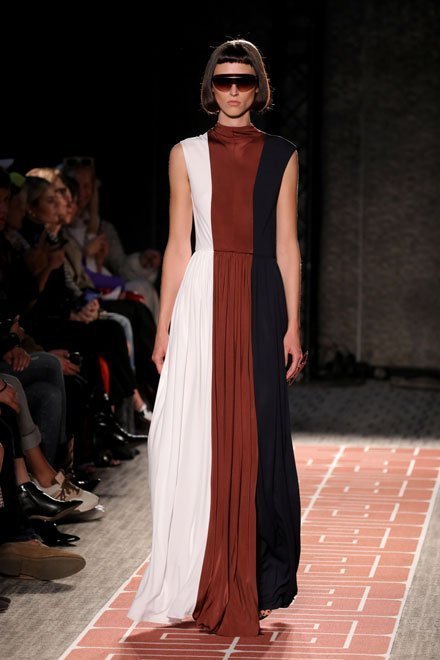 Their designs move between the sixties and the eighties, among which significant asymmetries and openings stand out, leaving little or nothing to the imagination. Largely perforated denim pieces, combined with suede, become a must for the warm spring evenings that will soon be born.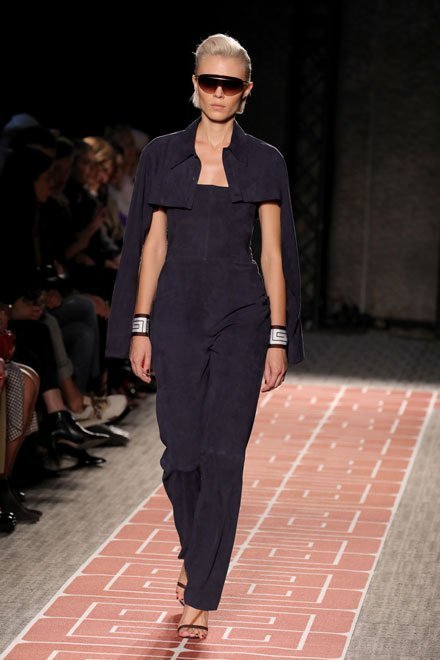 Despite having opted for a less minimalist collection than usual, Guy Laroche does not allow itself to be tricked by artifice either. They want all those who stop to admire their work to have a real coup de foudre with the iconic logo. This is desired by all, and the fashion house knows it. Over the next few months, it will thus become the true centre of attention on the streets of the most cosmopolitan cities.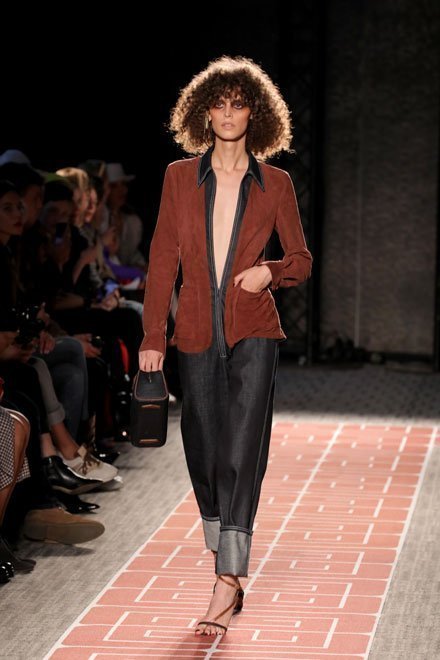 As for the colour palette Guy Laroche will fall in love with during the next spring-summer season, it will be full of shades of white and earth tones, among which denim and black will also have a small presence.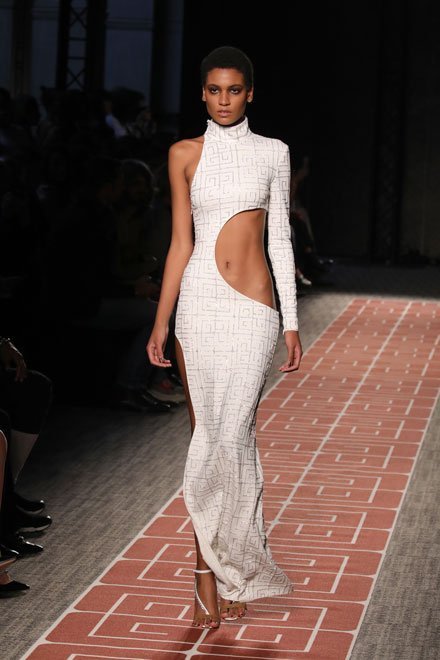 Finally, and in the midst of this feminine universe wrapped in the most elegant silk, Guy Laroche places modern and daring men who are seduced by ankle trousers, shorts, and occasional transparencies. It represents Guy Laroche's challenge to the strong rules that sometimes oppress us, preventing us from being free and truly happy.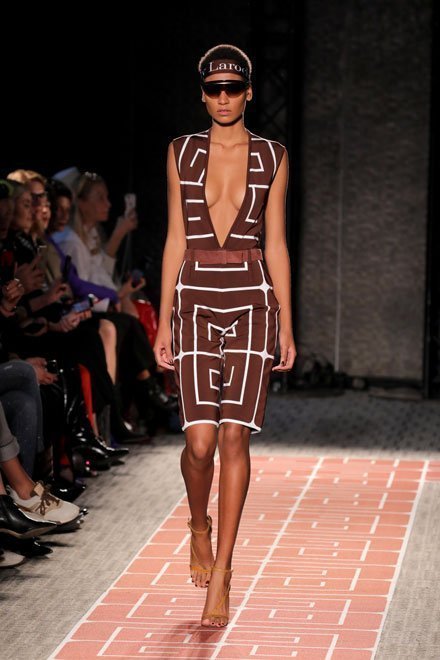 Breaking down what was pre-established doesn't have to be wrong in itself. This has been proved by Guy Laroche dyeing its logo tones previously unknown to them. Changes are never easy, but they also provide a unique opportunity to achieve more self-knowledge and personal fulfilment.