Issey Miyake and their stitches of happiness.
Happiness with a capital H. That's Issey Miyake's promise if we choose any of their colourful designs to enjoy this spring.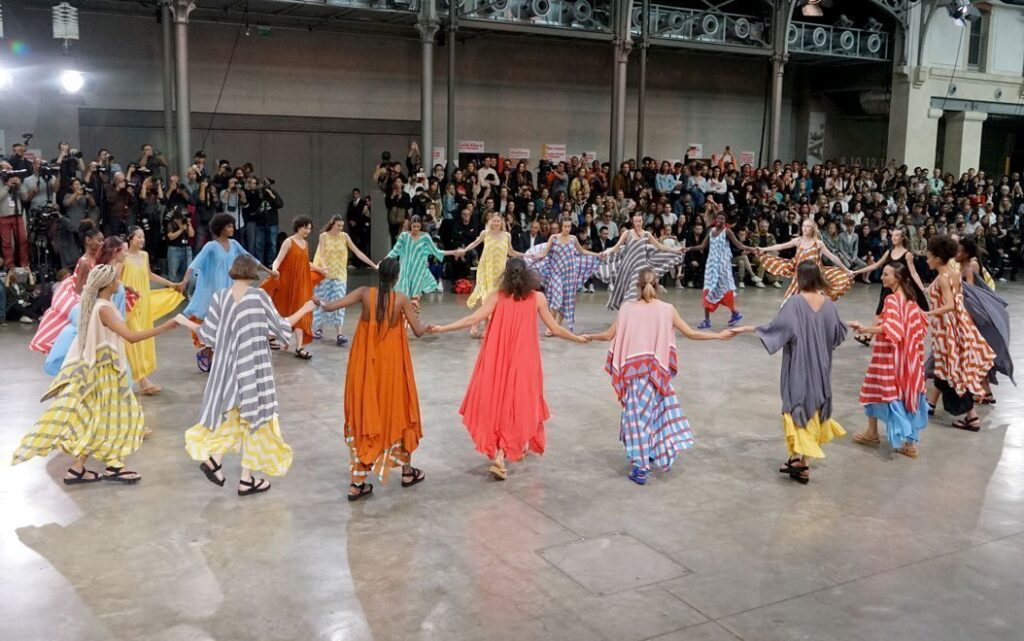 Who said that high-quality fashion has to be sober and boring? Are we crazy for thinking that, behind every piece of clothing, reasons for joy may be hiding? And that they might jump at the slightest chance to become a burst of happiness?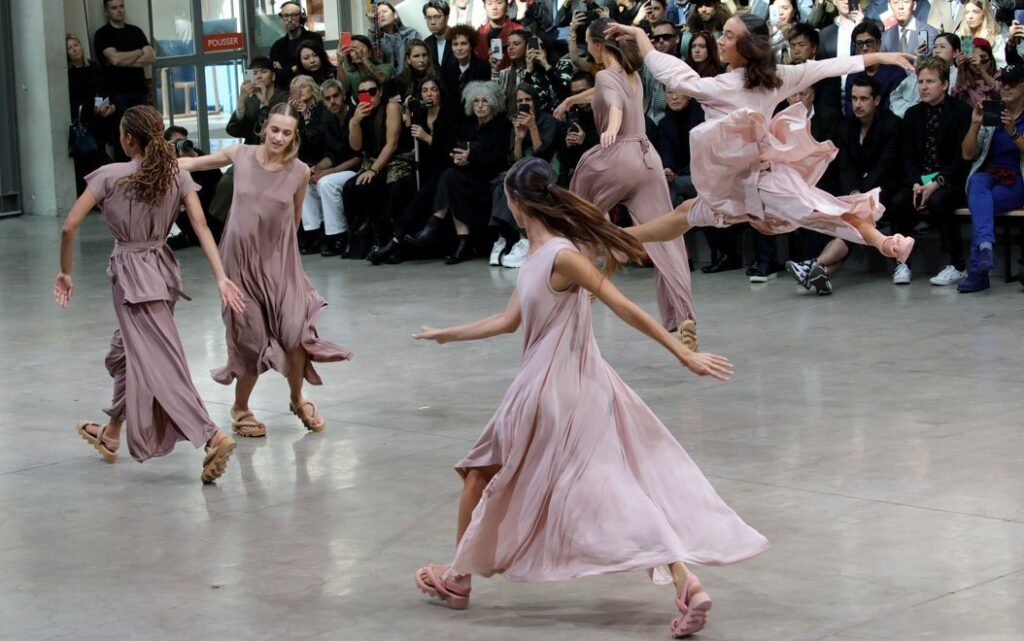 At Issey Miyake, they certainly don't think so. That's why they want us to wear clothes that send us into a frenzy, with which we can let ourselves be taken to unsuspected places. There we can unleash all those plans and longings that routine prevents us from enjoying. That is exactly what Issey Miyake invites us to do with every piece of clothing of their next collection.
This collection exudes happiness and wildness in every stitch. Each piece, each combination pushes us to free our imagination in order to create the world in which joy turns into colours full of life. Miyake's shapes will transform us into free people, without strings that might stop us from breathing.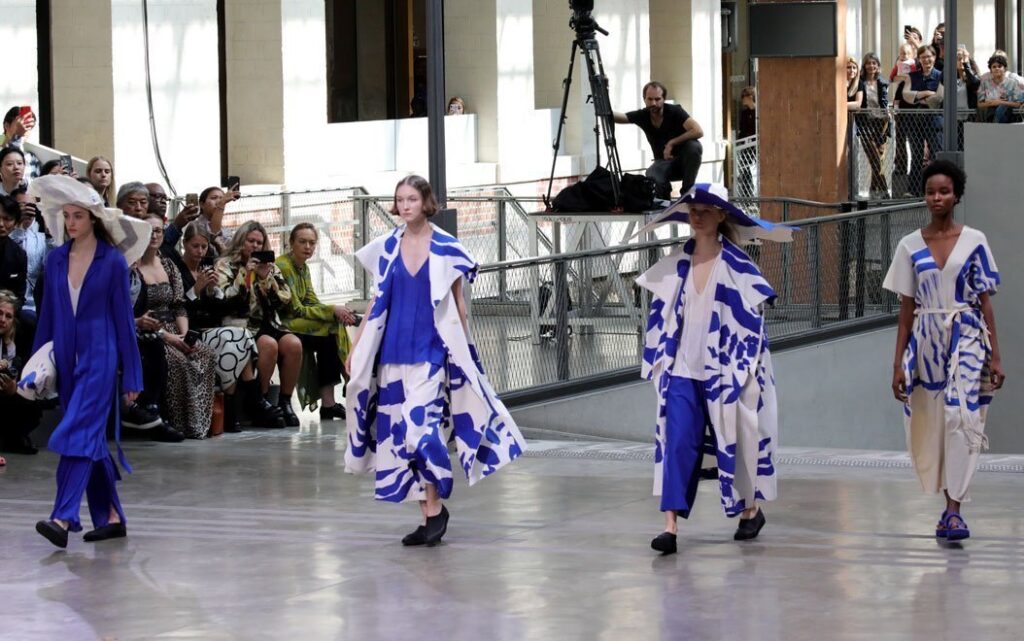 Issey Miyake thus invites us to fill our wardrobe with one-of-a-kind clothes that make women the brightest stars in the entire sky. To do so, Satoshi Kondo, Creative Director of the brand, has opted not only for creating fresh and summery combinations, but also for turning each garment, each pattern, each shape, into a genuine experience.
Through the next spring-summer 2020 collection, the firm seeks to give women the tools necessary to enjoy their clothes in the time and space that they alone decide. Tradition and innovation go hand in hand. Two antagonistic yet complementary concepts become one in Issey Miyake, and again demonstrate that fashion is art at its purest. Although the Japanese fashion house generally calls for the utilitarian nature of fashion, they also suggest a clear, ever-present artistic spirit in all their pieces that doesn't go unnoticed.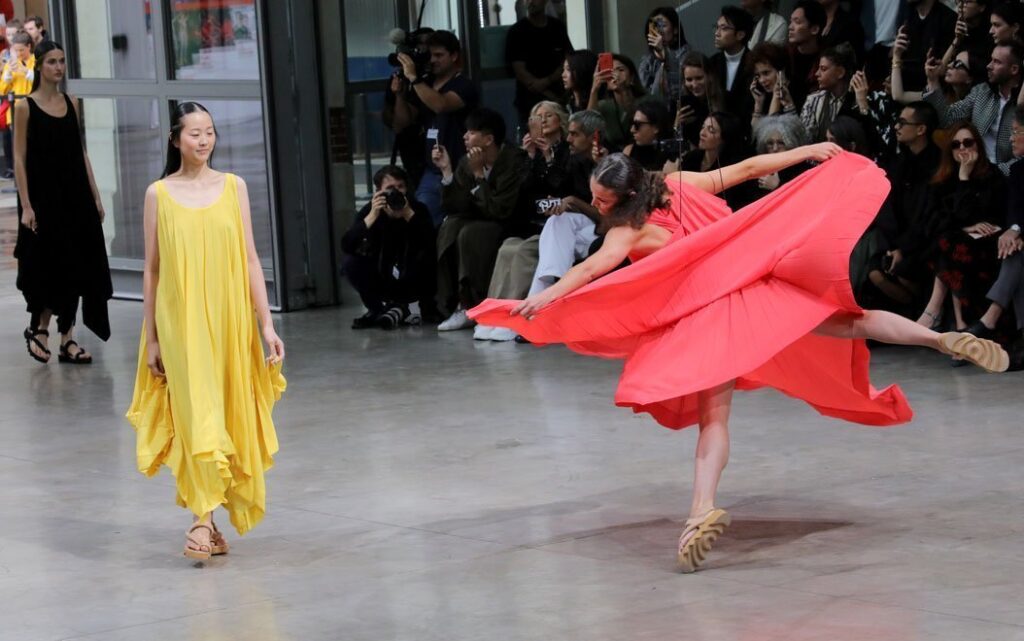 Over the next few months, Issey Miyakewants streets to be filled with draped robes, dyed the most fun and summery colours. These artistic combinations, loaded with conceptual and ethereal looks, will only be noticeable to the eyes of those who have the most exclusive and exquisite taste.
Eccentric nylon suits wrap women just as a silkworm lets itself be loved by its cocoon, layers transform into balloon-type dresses – anything goes for Miyake and for those women that the firm imagines and moulds into its likeness. These women want no strings attached, and they prove this by opting for oversized garments, with a fluid look with which to feel free and fly to where no one can reach them.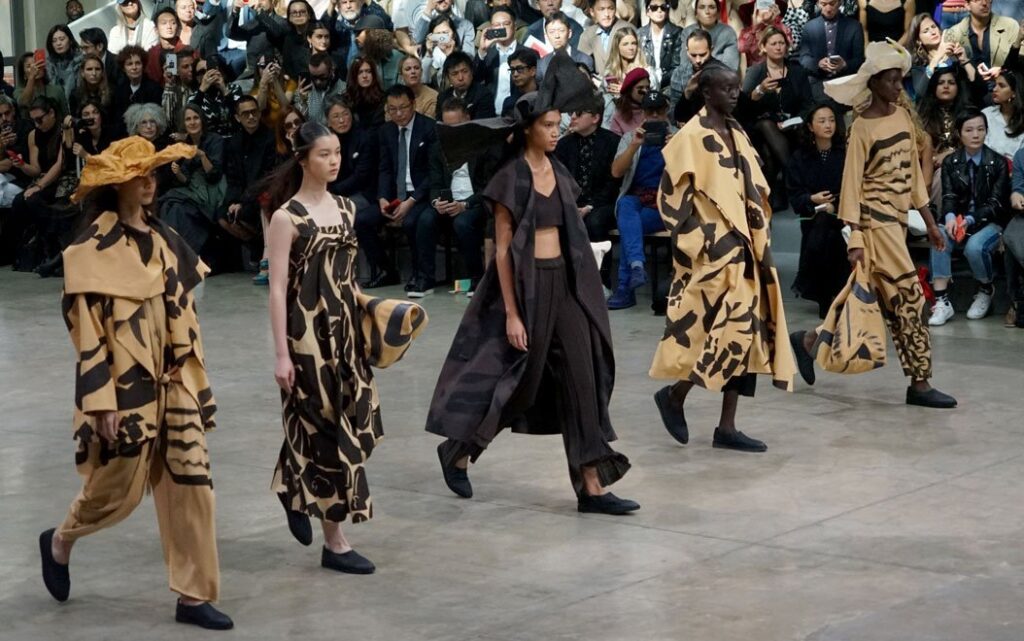 Fringes, chiffon, transparencies, and satin alternate in garments called to become the absolute centre of attention. Shades of yellow, orange, turquoise, and red dye bodies that find calm in nude tones, the necessary calm that we get at the end of the day. Somehow, it's the same calm that will suddenly bring us crashing into the lived reality.
Fun and calm – a curious dichotomy that we sometimes face in our daily life, almost without realizing it, masterfully recreated by Issey Miyake.