Jean Paul Gaultier reinvents the most dual naturel tuxedo
Gaultier's magic doesn't understand fashion, trends or sexes. To prove this, his proposal to dress up the most sophisticated soirees.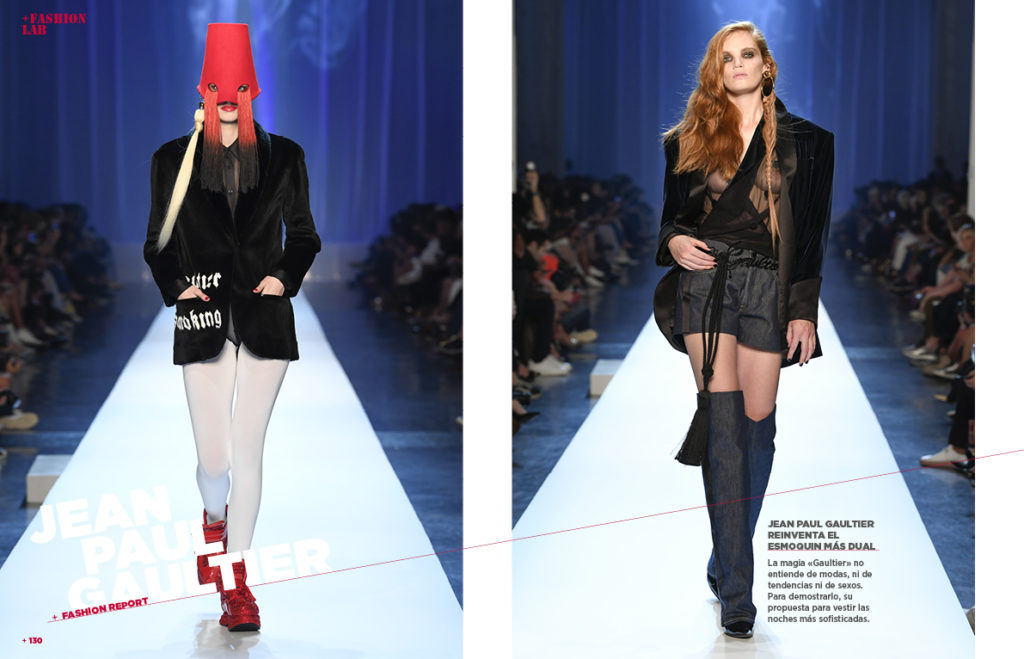 L'enfant terrible de la mode has done it again. Jean Paul Gaultier defies fashion standards and dares to go a little bit further with the classic clothing for any gala evening worth its name: the tuxedo. For the upcoming season, the designer opts for reinventing it using tulle, velvet and shiniest lurex, that, dotted with some feathers, will become the centre of attention.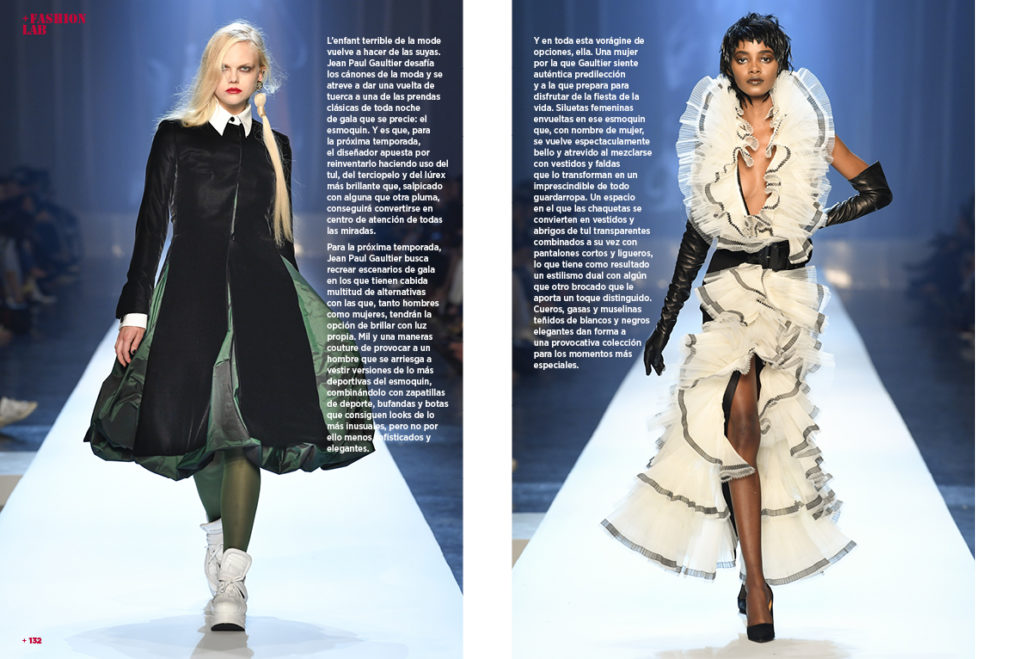 Jean Paul Gaultier seeks for the upcoming season to recreate gala scenes in which a multitude of alternatives will be possible, becoming a way, for both men and women, to shine with their own light. A thousand and one couture ways to tempt a man who risks wearing sporty versions of the tuxedo, combining it with tennis shoes, scarves and boots that result in the most unusual looks – but no less sophisticated or elegant.
.
And amongst all this maelstrom of different options, her. A woman that really appeals Gaultier, and whom he prepares for the party of life. Female silhouettes wrapped in that tuxedo that, with a woman's name, becomes spectacularly beautiful and bold when mixed with dresses and skirts that transform it into a must-have of any wardrobe. A place in which jackets become dresses and transparent tulle coats are combined in turn with shorts and suspenders, resulting in a dual look with a few brocades that give a distinguished touch. Leathers, chiffons and muslins dyed in elegant black and white give shape to a suggestive collection for the most special moments.