Cosmic Tribute to Pierre Cardin
With an unparalleled spectacle worthy of a genius like Pierre Cardin. This is how one of the most traditional fashion houses with the deepest roots has paid tribute to its creator.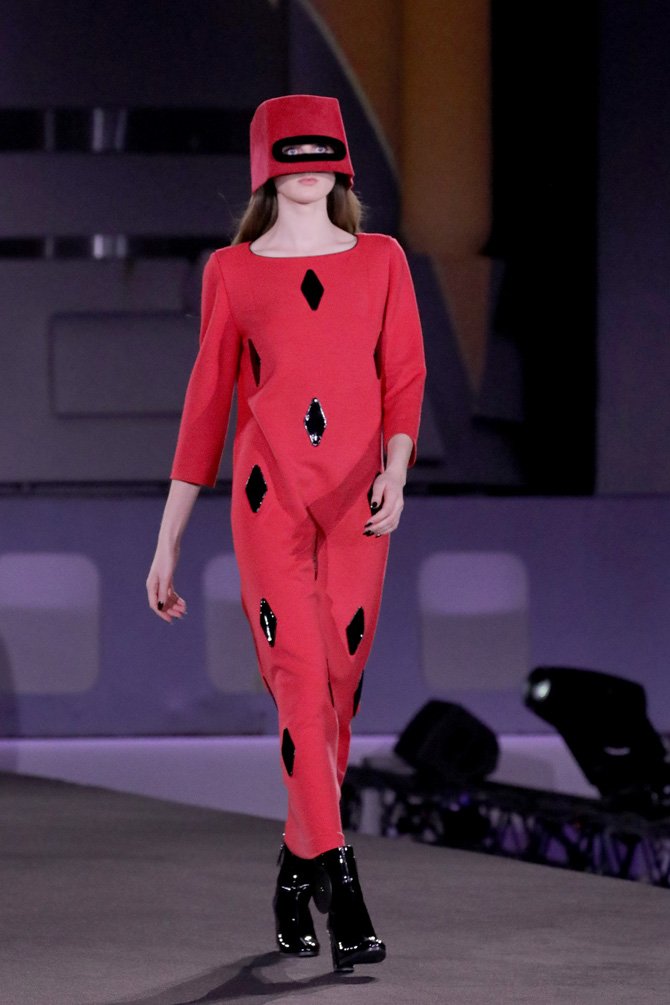 Looking at the stars. Thinking of and imagining a universe of colour and modernity. This is how Pierre Cardin wanted to pay tribute to its creator one year after his departure. There's nothing better than honouring a true virtuoso of design like Pierre Cardin with a show that is neither lacking in colour nor modernity, and that is meant to perpetuate the style that became, throughout the years, the symbol of the house's success.
This is how spectacular references to that space age, for which he felt a special predilection and affection during the 1960s, when he became the first French designer to export his creations to Japan, have made their way down the catwalk. Pierre Cardin hasn't hesitated to opt for all kinds of elements that make women become the true protagonists of a sci-fi movie in the purest Star Trek style.
In fact, he was one of the prêt-à-porter pioneers, and despite what many might think, felt a special attraction for everything from the future, for all those elements and features that would bring modernity and originality to a world that is perhaps as stuck in the past as the fashion industry sometimes is.
Thus, those women who pay homage to Pierre Cardin seek to dress their curves with futuristic touches thanks to the perfect symbiosis between science and art. This perfect combination is more than evident in creations where straight lines have won a clear victory, monochrome combinations become exceptional protagonists, and volumes find no space in soirées where everything seems to be minutely detailed.
Are we facing the idea that will inspire the dreams of the future?