Salon 94's new Manhattan space is a beacon of light for Museum Mile
The art and design gallery Salon 94's new six-storey neo-Renaissance flagship is a symbol of rebirth on New York's Museum Mile. And now with the renovation job done by architect Rafael Viñoly.
Now that most of the art galleries are trying to find a balance between having online exhibitions or real world ones, the contemporary art and design gallery Salon 94 has doubled down on in-person viewing with the unveiling of a new home on Manhattan's Upper East Side.
The building was built between 1913 and 1915 at #3 East 89th Street, and was at first a neo-Renaissance structure originally served as an exhibition hall. It also served as a library and entertaining space for the philanthropist and scholar Archer Milton Huntington, and partly as an artist's studio for his wife, the sculptor Anna Hyatt Huntington.
Designed by architect Ogden Codman Jr, who counted the Vanderbilt and Rockefeller families as some of his clients, the building was created as an extension to the Huntingtons' home on Fifth Avenue.
In 1941, both properties were donated to the National Academy of Design. It was then used it as a museum and exhibition space until 2016. There was an addition that was built, a third building next door. These were all put on the market and sold separately, and Salon 94's founder Ms. Jeanne Greenberg ended up buying the #3 property for $22.3m in June 2019.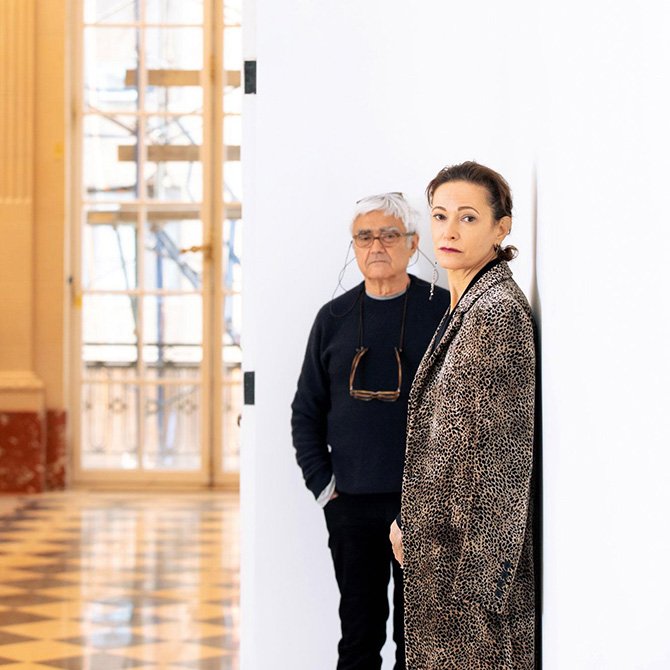 To bring the 17,500 sq ft mansion into the 21st century, Ms. Greenberg turned to her friend, architect Rafael Viñoly, who has collaborated with her on other projects throughout the years such as her home on 94th Street, and the gallery's two other locations downtown.
Working most of almost 18 months, Rafael Viñoly Architects oversaw the renovation of the building, bringing a seamless quality to the project that underscores the building's history. It was imperative to keep the integrity of the building, and one of the things that they did not do was to unify the rooms, and try to keep them in the same style that they were in when they were found. Viñoly says in an interview:
'The proportional and volumetric condition of the building is like a museum in itself. The rooms are large, which is what moved Jeanne to buy it in the first place, and how you circulate through is pretty unique.'
There seems to still be bastions of the New York art scene that are thriving even under the conditions of the global pandemic. This iconic building seems to be holding up just fine, and the with the new facelift that designer Viñoly has done to the place it is still a perfect fit to what they call the Museum Mile of Manhattan.