Colour explosion by Yanira Couture
Now that the streets are full of life again, it's time to put an end to the darkness in our wardrobes. The time has come for colour to permeate every single moment that the new season will bring us.
Colour and life. Life and colour. Two words that seem to have no choice but to live together with the arrival of the spring. Yanina Couture knows how to perfectly combine them in the collection with which she longs to dress the feminine universe during the coming months.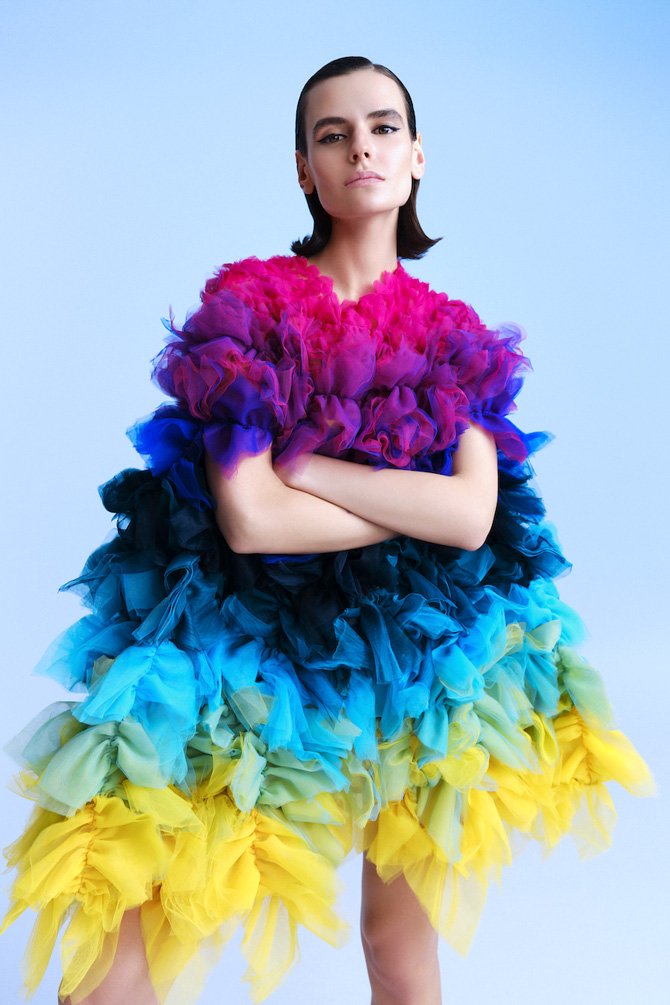 Now that the calendar announces the arrival of more light in our lives, it's time to make the best of ourselves and lose the fear of enjoying everything around us.
And what better way to do so than taking on the world, forgetting the days of weariness and sadness, and winking at the will to live, to enjoy, to feel.
In order to make the most of every moment, the Russian fashion firm offers us a haute couture collection that, although some may like it more than others, certainly won't leave anyone who comes across the creations signed by the fashion house indifferent.
Thus, Yanina Couture wants women to achieve the confidence to face life through a colour palette that inspires joy, fun, and sophistication.
Her colour palette is filled with tones of orange, green, yellow, blue, purple, and pink that seek to fill every step with optimism. A rainbow full of life that becomes a true hymn to freedom in which white and metallic outfits also have their moment.
Pieces, all of them, full of details that turn them into unique and light creations, which find in geometric prints, puff sleeves, or overlapping frills the best weapons of seduction and sophistication.
Transparencies, rhinestones, feathers… anything goes. Designs created from stitches whose perfect combination results in vaporous creations that hide in every one of their folds the desire to live that we had to repress two years ago and that now seeks to pour out and make us smile again.