Let yourself be wrapped in an ocean of elegance and sophistication where you can become a seductive mermaid.
Zuhair Murad has not disappointed: he has done it again, in an even more masterful way —if possible— than what we are used to.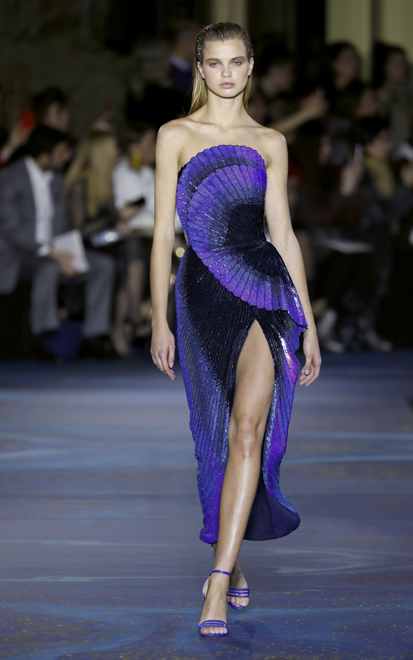 Once again, he does not want to leave anyone indifferent and uses his purest romanticism and sensuality, turning women into the centre of attention during the upcoming spring-summer season. Thus, the Lebanese designer has given shape to the most particular ocean where feminine curves swim all around, positioning them to rule the most captivating and sensual soirees.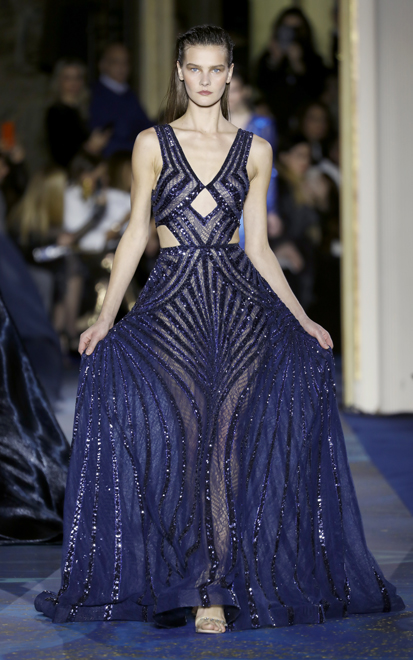 The women dreamed by Zuhair Murad for the coming summer months find on the sea bed the perfect habitat to feel comfortable and to sail like a nymph wrapped in the most spectacular and overflowing femininity. Extremely erotic, excessive, and overly elaborate women who don't want to go unnoticed, using, as mythical mermaids, all their weapons to attract the most innocent sailors.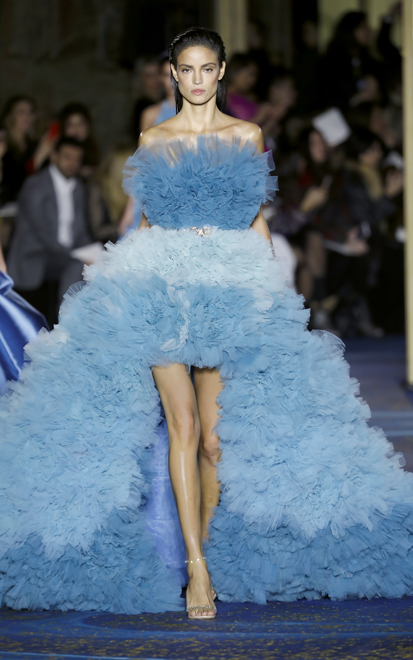 Zuhair Murad wants and seeks to highlight women's femininity. This femininity is wrapped in sequined designs, emulating the sea bed and leaving no one indifferent, not even those who wear them.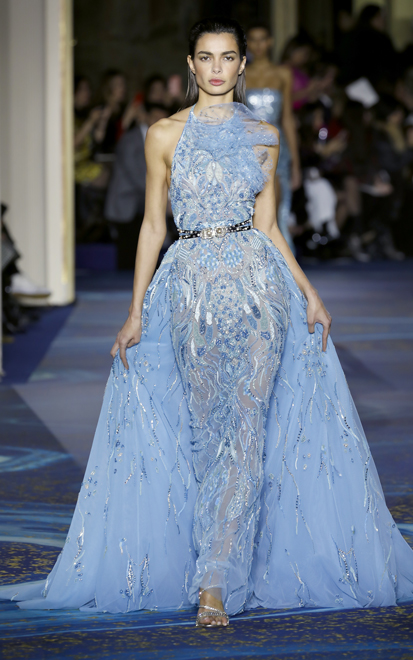 The Lebanese virtuoso of stitching wraps feminine curves in brocades that emulate the waves or corals located on the sea bed. He seeks therefore to dress the most sensual and sophisticated evenings of the sunniest months of the year. Mini skirts, asymmetrical-length dresses and vertiginous openings —that leave little or nothing to the imagination— will turn female legs into the real protagonists of the most romantic soirees.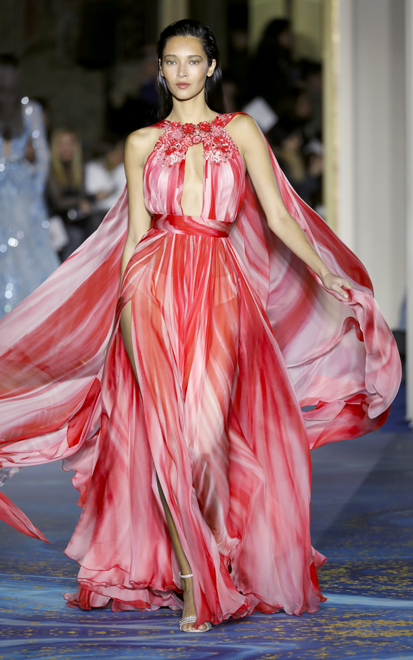 Thus, Zuhair Murad's mermaids find in lamé, draped garments, chiffon, and volumes the best alternatives to stand out above all. To the gazes they are able to captivate, they seem authentic goddesses of a rough sea that searches calm in the seductive patterns of Master Murad.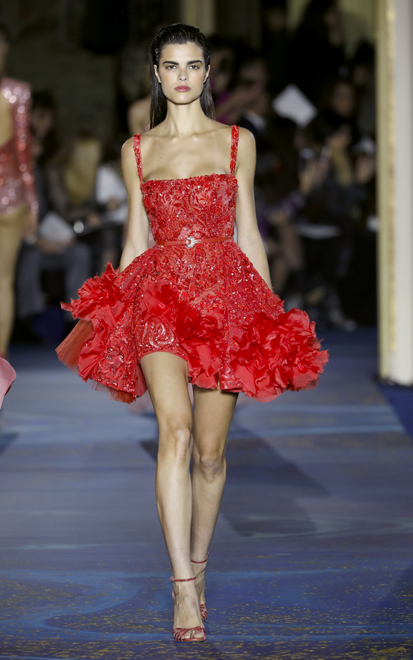 Turned into authentic museum pieces, his designs are studded with a thousand details and filled with elements seized by sophistication. Rhinestones and suggestive necklines turn these proposals by one of the usual designers on the red carpet into designs capable of wrapping women in the most excessive sensuality.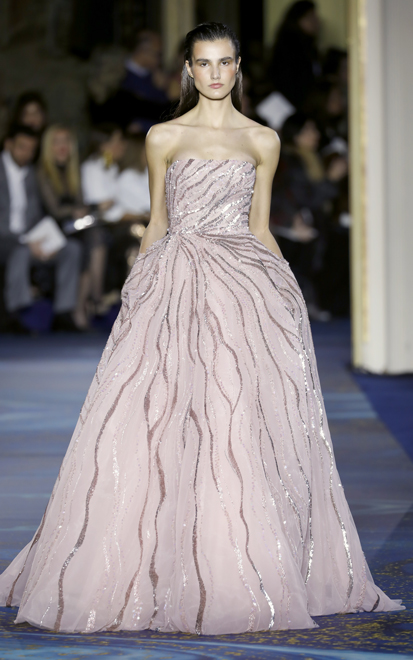 Zuhair Murad, one of the most eagerly awaited designers in the fashion weeks due to his spectacular haute couture designs, opts for the most detailed recreation of the aquatic world. He proposes that women choose a colour palette in which blues stand out as unquestionable stars.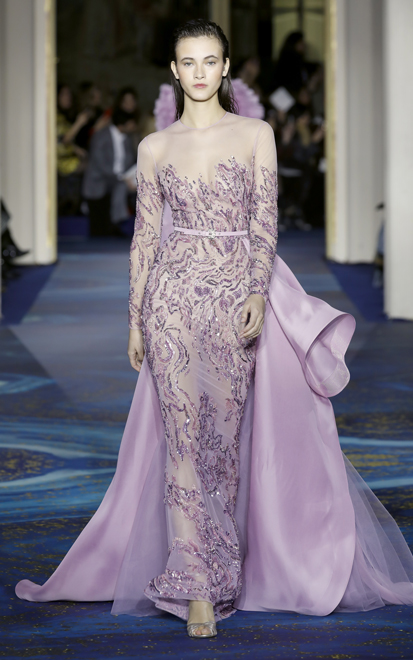 His combinations are made up of tones full of freshness, ranging from the most powerful, captivating cyan to the most refreshing, summery turquoise. These colours go hand in hand with pieces dyed with orange, white, and silver, called upon to compose a real puzzle of dreams, glamour and elegance.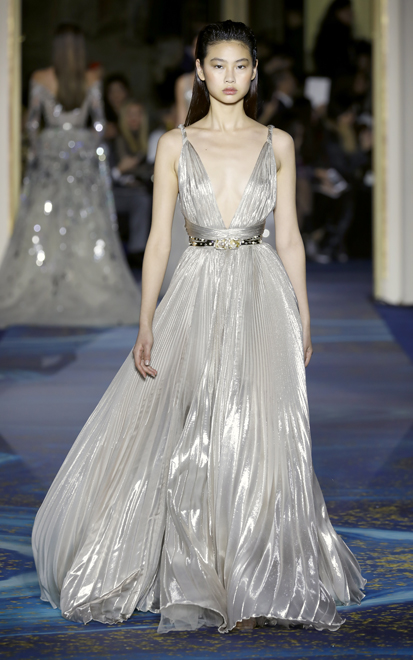 This time, Murad opts for brightness — to some people, quite excessive on certain occasions— and does not give up, or at least does not seem to want to some other characteristic details from the longed-for eighties. This decade has been an important inspiration to the designer in order to give shape to his most aquatic, summery, and luxurious collection.