Yazbukey's Fitness Club.
Yazbukey encourages us to join his obsession with body worship through a collection full of genuine, one-of-a-kind pieces.
Who said that including exercise in the daily routine has to be a byword for boring sporty outfits?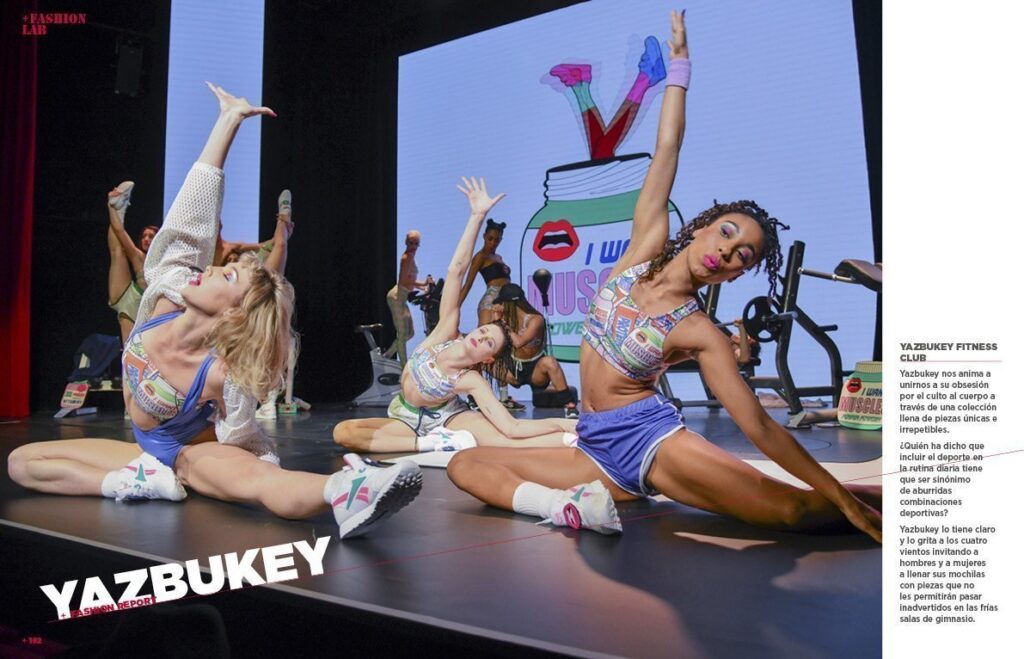 Yazbukey sees clearly and shouts it from the rooftops by inviting men and women to get their bags packed with items that will not allow them to go unnoticed in cold fitness rooms.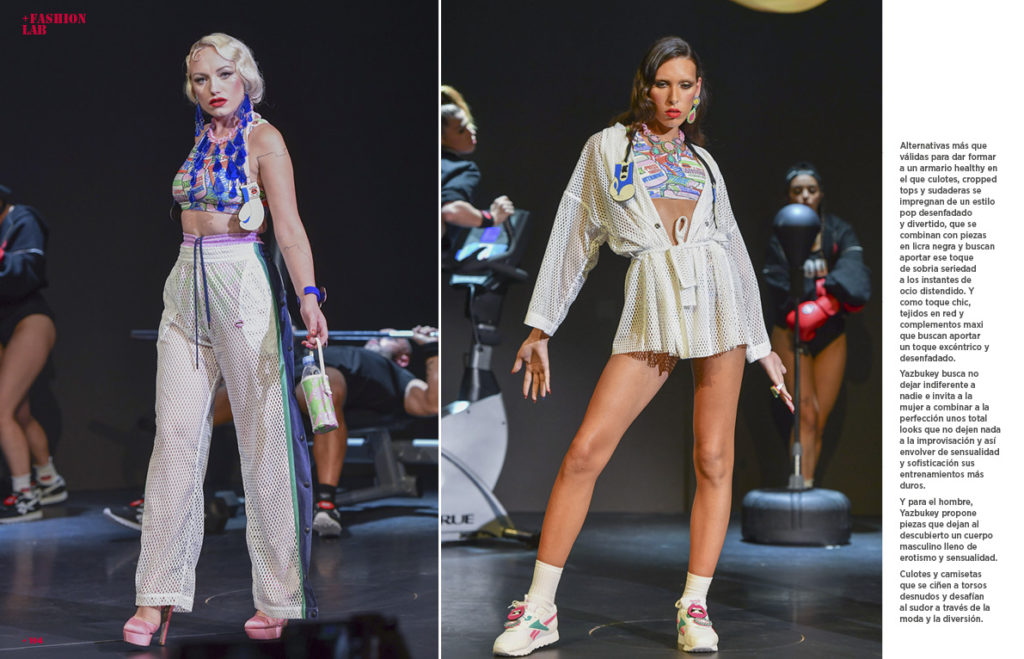 Valid alternatives to shape a "healthy" wardrobe in which culottes, cropped tops, and sweatshirts are imbued with a casual and funny pop style that combine with black lycra trousers and aim to bring that touch of sober seriousness to the relaxed moments of leisure. And as a chic touch, net-like fabrics and maxi complements seek to bring an eccentric and casual nuance.
Yazbukey seeks to leave no one indifferent and invites women to perfectly combine their total looks leaving nothing to chance and thus envelops sensuality and sophistication their toughest workouts.
And for men, Yazbukey proposes pieces that expose masculine bodies full of eroticism and sensuality.
Culottes and t-shirts cling to naked torsos and defy sweat through fashion and fun.