Adlib Moda Ibiza, the great Ibiza fashion event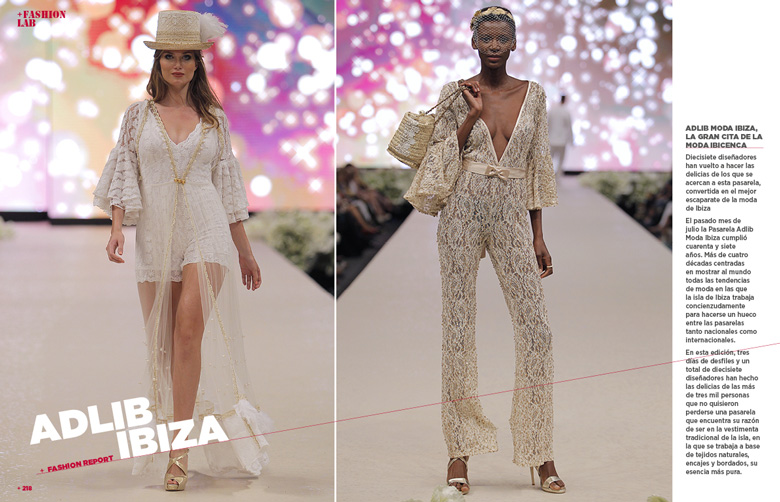 Seventeen designers have once again delighted those who come to this catwalk, turned into the best showcase of Ibiza fashion
Last July the Pasarela Adlib Moda Ibiza turned forty-seven years old. More than four decades focused on showing the world all the fashion trends in which the island of Ibiza works hard to gain a foothold among national and international catwalks.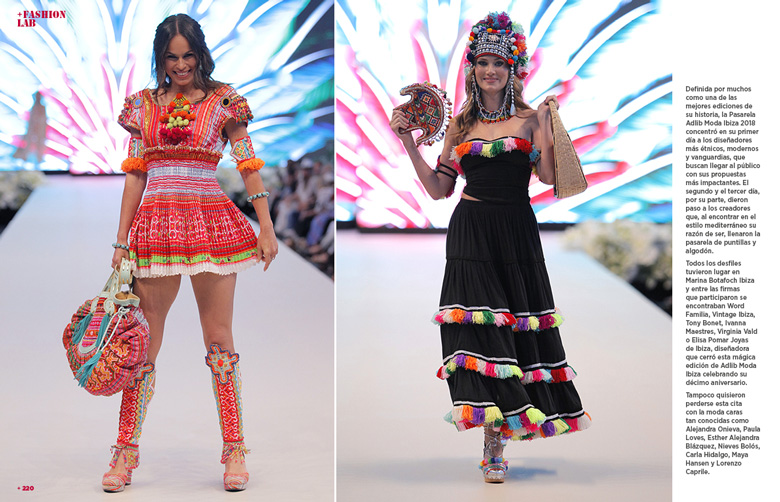 In this edition, three days of fashion shows and a total of seventeen designers have delighted more than three thousand people who didn't want to miss a catwalk whose raison d'être is the traditional clothing of the island, which is based on natural fabrics, laces and embroideries, its purest essence.
Defined by many as one of the best editions in its history, the Adlib Moda Ibiza 2018 Fashion Show focused on its first day the most ethnic, modern, and avant-garde designers, who aim to reach the public with their most impressive proposals. The second and the third day, for their part, gave way to the creators who, finding their raison d'être in the Mediterranean style, filled the catwalk of lace edging and cotton.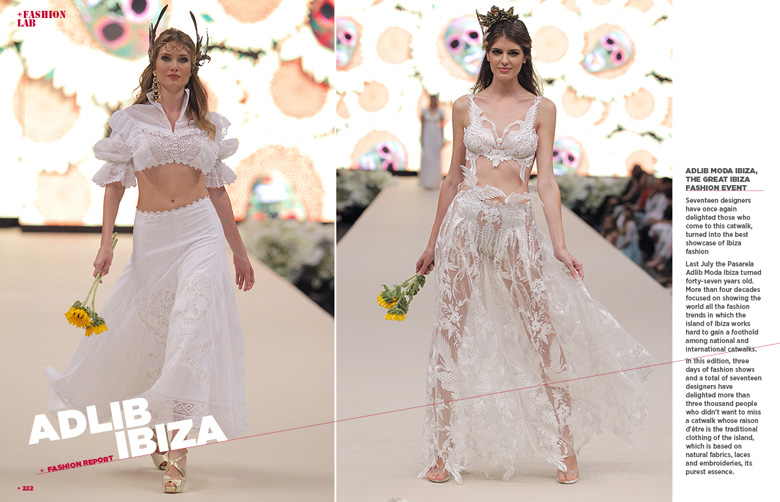 All shows took place in Marina Botafoch Ibiza and the amongst the firms that took part are included Word Familia, Vintage Ibiza, Tony Bonet, Ivanna Maestres, Virginia Vald or Elisa Pomar Joyas de Ibiza, the designer who closed this magic edition of Adlib Moda Ibiza celebrating her tenth anniversary.
Neither did some familiar faces as well known as Alejandra Onieva, Paula Loves, Esther Alejandra Blázquez, Nieves Bolós, Carla Hidalgo, Maya Hansen and Lorenzo Caprile want to miss this appointment with fashion.