Dior and its inner dance.
Dior invites women to dance with life through creations full of subtlety with which to sing to its most rebel and heroic freedom.
If there is anyone who knows how to turn women into the centre of attention, it is the Dior firm. And that is precisely who has done it again, and once again to perfection, she who has held the position of the house fashion designer since 2016, Maria Grazia Chiuri, has now been able to give a new twist to the legendary French brand.
Thus, in their quest for distinction and differentiation, for next spring-summer 2019, Dior invites women to lose themselves in the most sensual dances, which will lead them to become authentic feminist heroines, who choose to turn their bodies into clear metaphors for the liberation of the soul.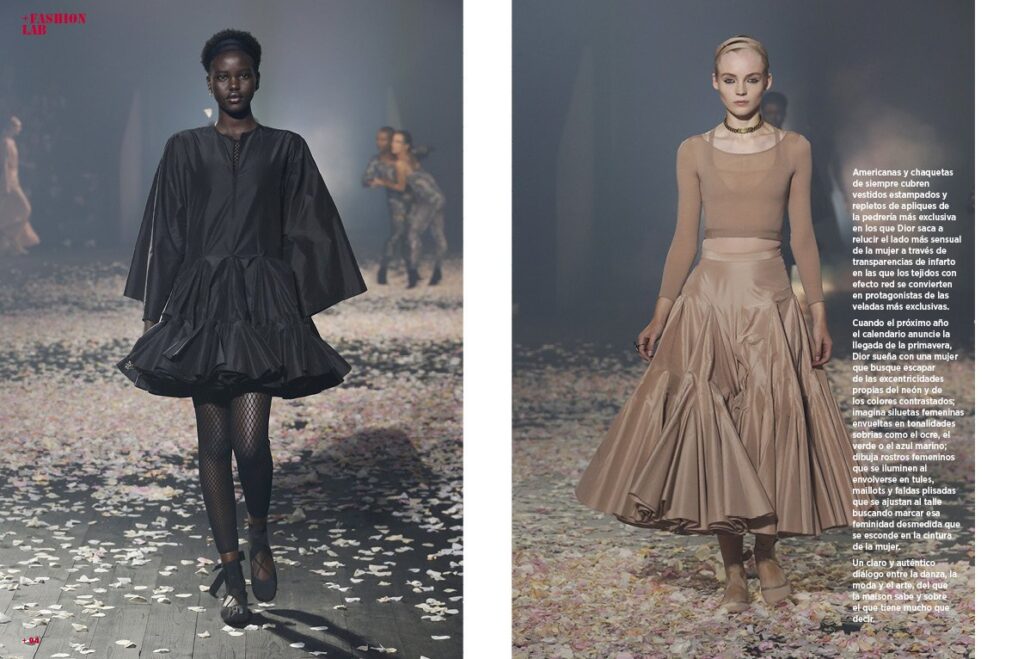 In order to make this happen, Dior encourages women to let themselves get carried away by their inner music; and as if they were famous dancers, they are enticed to opt for elegant and sophisticated creations, born from the perfect combination between classic garments and pieces worthy of the most popular classical dance shows.
Blazers and everyday jackets cover print dresses, filled with the finest appliqués through which Dior brings out the most sensual side of women thanks to daring transparencies. Net-effect fabrics will thereby become the undisputed protagonists of the most exclusive soirees.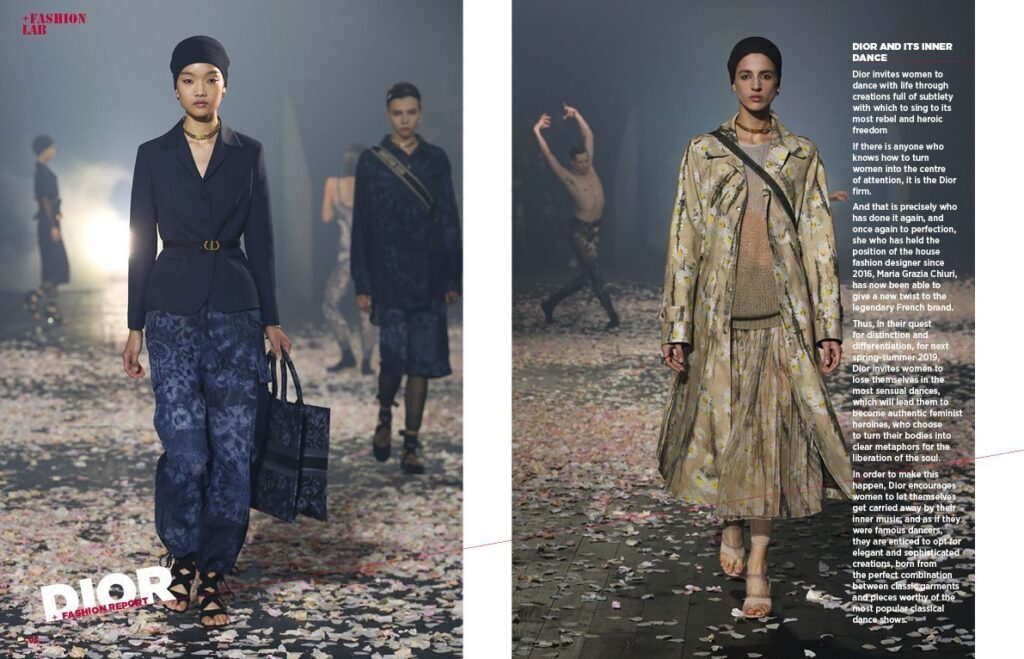 As soon as the next year's calendar announces the arrival of spring, Dior dreams of women seeking to escape the neon eccentricities and contrasting colours, imagines female silhouettes wrapped in sober shades like ochre, green or dark blue, but also female faces that light up when wrapped in tulles, leotards and pleated skirts that fit snugly in order to outline that boundless femininity hidden in a woman's waist.
A clear and genuine dialogue between dance, fashion and art is then established, which the designer knows well and has a lot to say about.