Issey Miyake and his chain of inspiration
At 81, Issey Miyake introduces a reality of novel textures that opens up a universe full of opportunities to discover.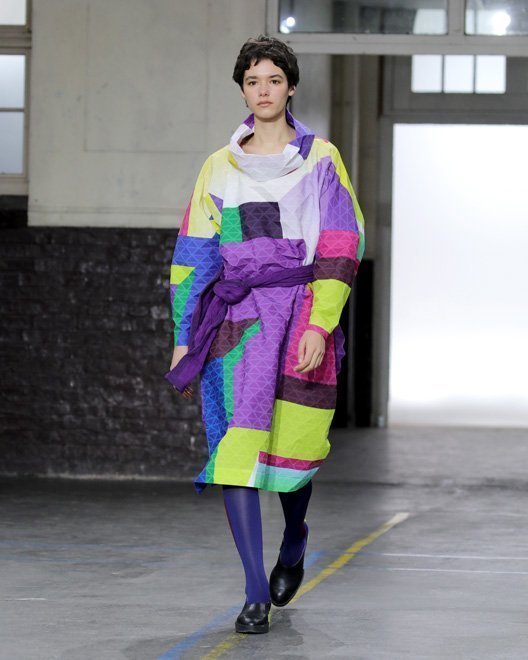 If there is one thing that the Japanese fashion designer has accustomed us to, it's to combine masterfully and without comparison the most avant-garde design with state-of-the-art technology. Issey Miyake knows perfectly how to illuminate collections full of pieces impregnated with majestic concepts that, at times, make us travel to a universe far from the everyday world which we are typically used to.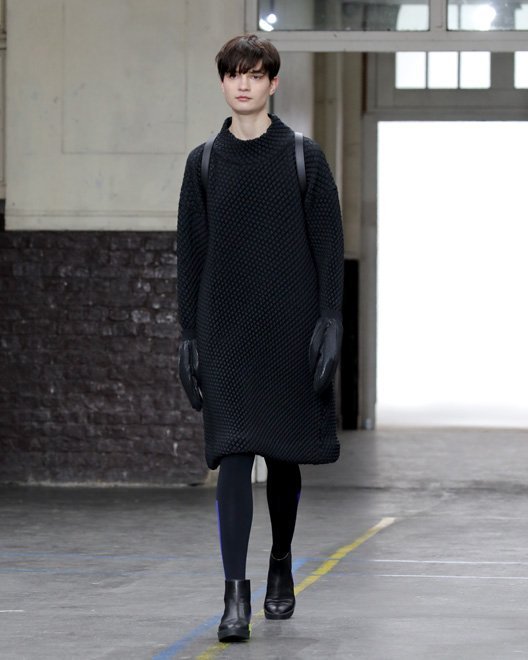 In this maelstrom of fiction and reality games inspiration gives this haute couture master the key to make us fly through his imagination to unsuspected, unexplored places in which any detail, however small it may be, can leave us captive to his memory.
For next autumn-winter season, Issey Miyake won't disappoint us, showing us a world impregnated with a disproportionate reality that finds in creativity its best weapon of seduction. But we aren't talking about an obvious seduction, shown free from fears or artifices, but rather a seduction that must be sought out in the most hidden and delicate details.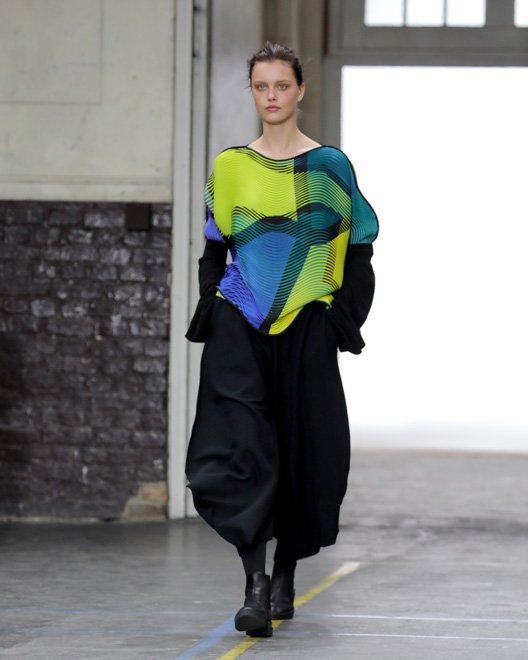 This seduction is seen in geometric shapes that, between their infinite lines, leave room for elements that bring a different touch through their volume, called upon to disrupt the monotony so typical of the winter evenings.
In his desire to break down barriers and lead us to discover new horizons, Issey Miyake wants to surprise by wrapping the female figure in new fabrics, specifically a sort of resin in a colour palette that will delight the most daring tastes.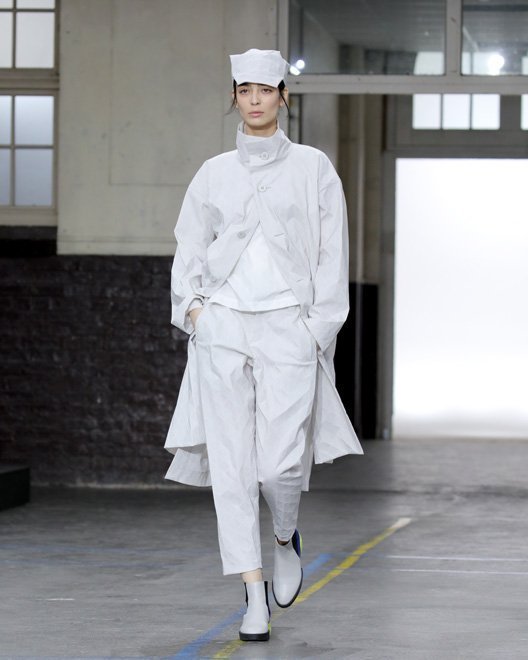 As queen of the road for next season, a new fabric, the dough dough, appeared in spring is presented for autumn months as an adaptable wool fibre ready to wrap the female figure in a totally different way.
Through all the combinations that give shape to Issey Miyake's new collection for the upcoming months, the Japanese designer seeks —honestly, fearlessly— to break down the socially established canons and leave classic and boring patterns behind, considering that they end up wrapping women in the boredom announced by the end of summer.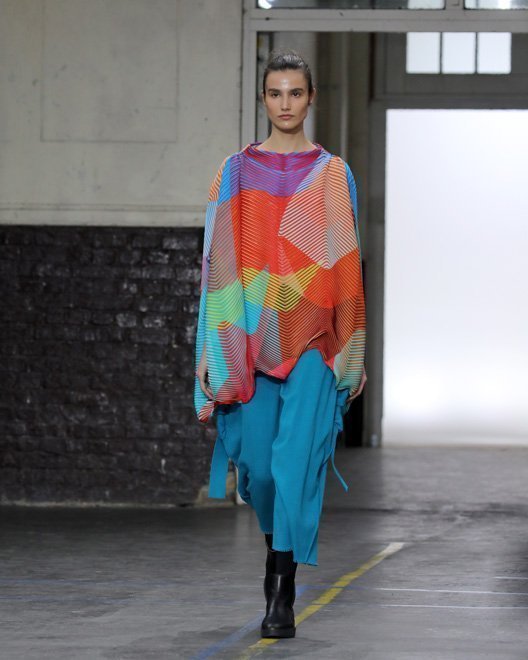 The designer is determined to offer women new opportunities to cover their silhouette. A silhouette that the Japanese designer decides not to highlight, but to wrap in overlapped and loose pieces that insinuate rather than show a universe —the feminine one— determined to break down what is established and known so far.
That's why, in addition to the straight lines of coats, trousers, and oversized jumpers in grey and black tones for which every woman unquestionably makes room in her wardrobe during the winter months, Issey Miyake proposes that we join pieces of unconventional colours aiming to break that monotony that becomes extremely complicated and tedious from time to time.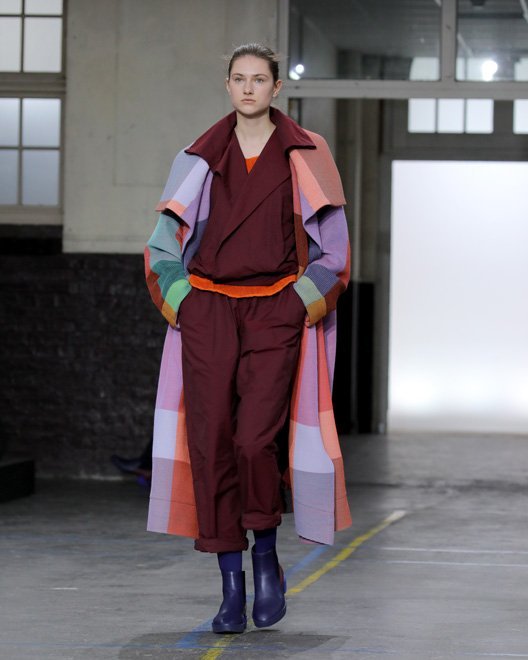 In any case, the designer invites women to fill their wardrobes with sculpted and fully customisable pieces in blues, purples, oranges, yellows, pinks, and greens, which bring those touches of colour so typical of patchwork and so capable of breaking the socially established guidelines.
Multicoloured options of a coherent and fun collection take us through its multiple textures to unsuspected places that may only exist in our minds and in our dreams.