Liu Chao and his most neutral feminine empowerment
Empowered women determined to look forward without hesitation. These are the women invited by Liu Chao wear his most sophisticated creations.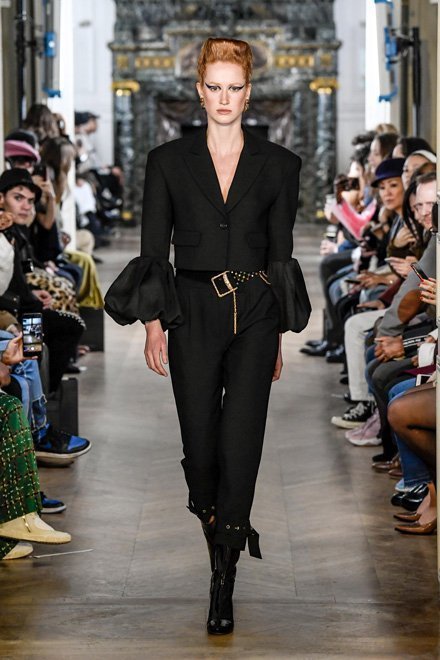 If there is anyone who is committed to female empowerment during the next months, it's Liu Chao. The young Oriental designer gives shape, through each and every one of his stitches, to combinations with which women seem to feel more than ever the irrepressible need to show the world their power and resolute character.
Liu Chao is looking for brave women, fair and transparent, who want to prove both to their inner selves and to the world their eternal ability to reinvent themselves fearlessly.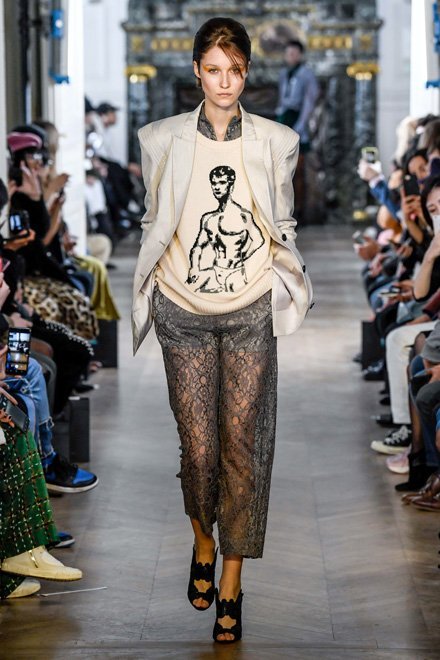 The next autumn-winter season, Liu Chao suggests that we fill our wardrobes with garments that, despite being true daughters of the prêt-à-porter, are also imbued with the purest style of haute couture. Contemporary and totally uninhibited pieces that reveal the poise and distinction that we are accustomed to seeing from the young Chinese designer.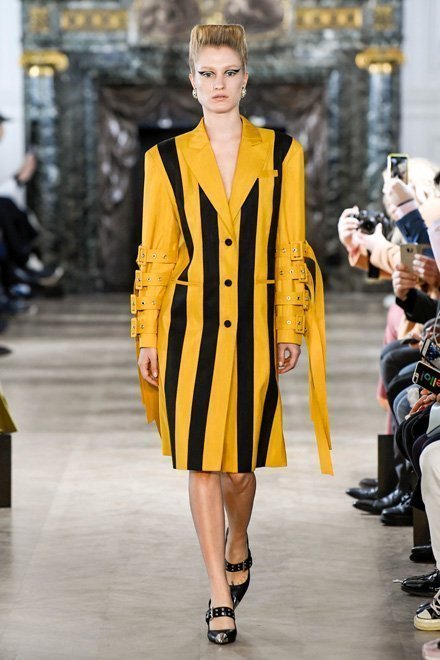 The Chinese designer uses this collection to talk to women face to face, without deceit, and he urges them to gain self-confidence and to enjoy their life without looking back for anything or anyone.
Liu Chao looks for self-confident women who find in neutrality their best and most effective weapon of seduction. This seduction does not put aside the haute couture spirit but seeks in comfort the best way to become the centre of attention in social meetings.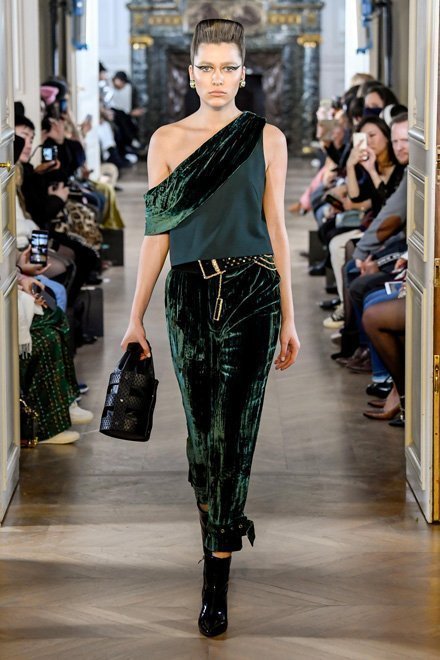 Liu Chao has become a true maestro of stitching and pattern designing, who has succeeded in filling the feminine universe with an elegant functionality that won't go unnoticed during the coming months. This functionality will get women to find their place in the world of business without forgetting that noticeable sensuality, which seeks to find its place during the cold winter evenings.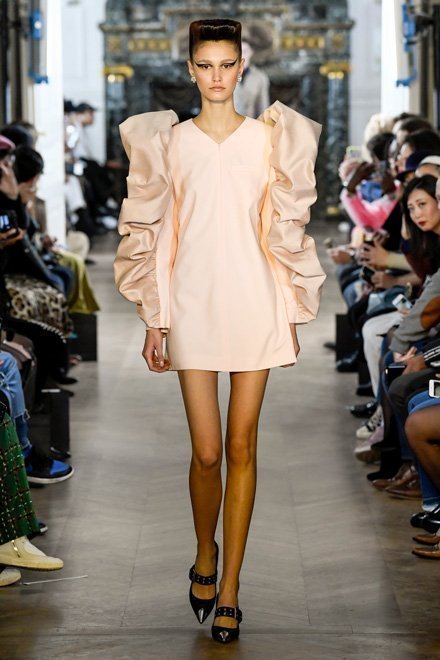 In this collection, Liu Chao has chosen velvet as the undisputed king of his universe, as the true protagonist of a myriad of elegant combinations, fitting a female silhouette that gives in to a modernity and sophistication without measure. Together with velvet, satin and a tulle detail or two become ground-breaking elements in order to bring that chic and distinguished touch that turn the simplest of creations into unique ones.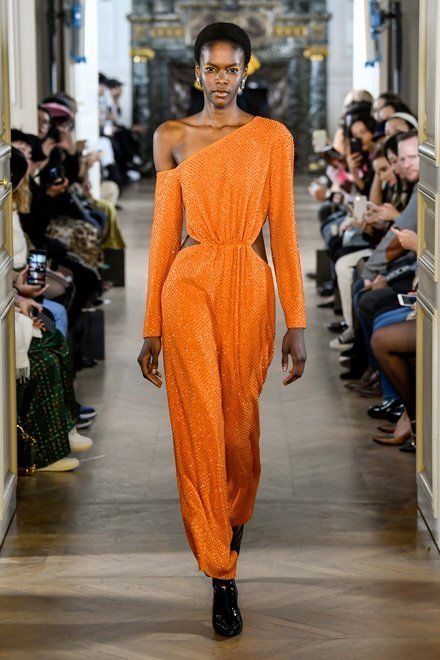 We find fluid trousers, shorts that show suggestive legs, and dresses with asymmetrical cuts that reveal the sensuality of women who take the world by storm, determined to let no one doubt her most elegant empowerment. For this, Liu Chao opts for frills and volumes as clear elements of distinction; the frills decorate jackets, dresses and trousers that showcase women who walk with an excessive poise and defy any inconvenience they find in their way.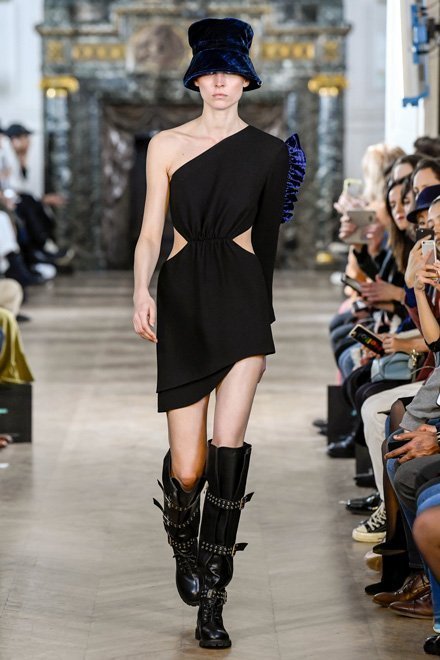 Black, midnight blue, intense green, and bright mustard yellow alternate with softer shades such as silver, beige, yellow, and a little bit of pink, which are nothing but signs of a colourful wardrobe in which Liu Chao manages to shape a neutrality that is occasionally relegated to the background by the fashion business as it's considered less worthy of elegance and sophistication.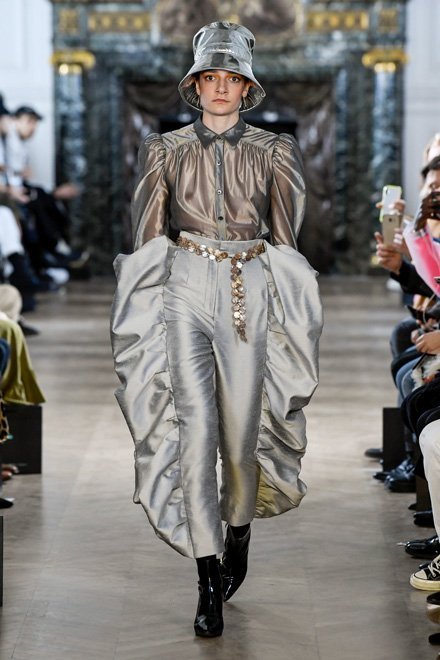 Liu Chao thus creates a unique collection with which women can feel fully empowered through combinations that allow them to perfectly combine elegance with naturalness. Certainly, an undeniable opportunity to shine.