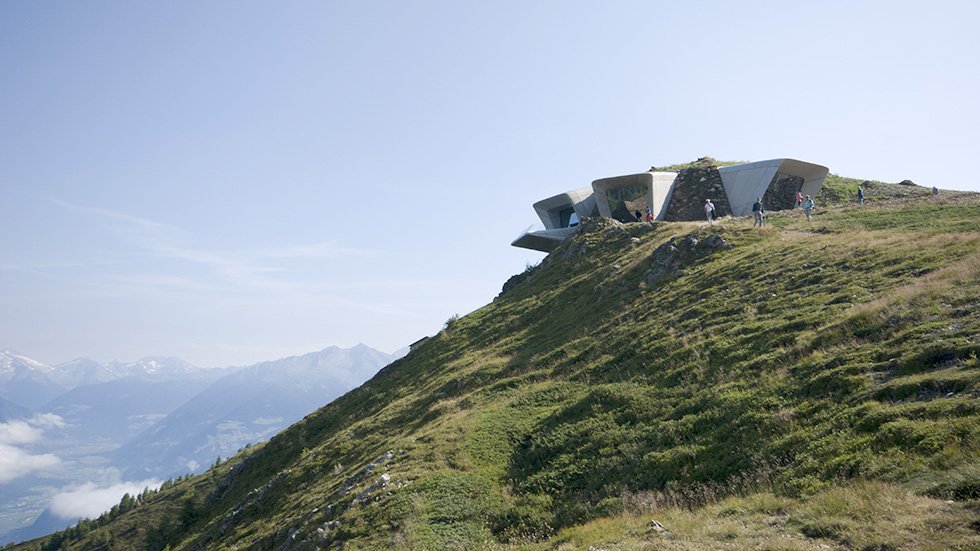 For urban societies, the planet is perceived as a place ruled by human law and, as such, is the result of a plan. The ambition of explorers, climbers, is to put this perception of the world into perspective, to transmit that there are other orders of existence.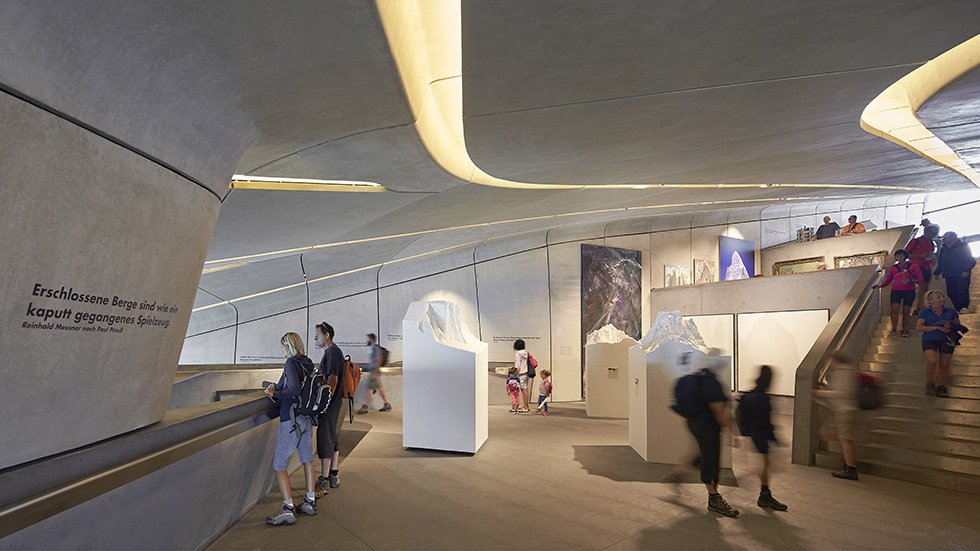 The mixture of ambition, modesty and generosity defines the promoters of mountain climbing, a discipline of more than two-hundred years and many names, among them, Reynhold Messner.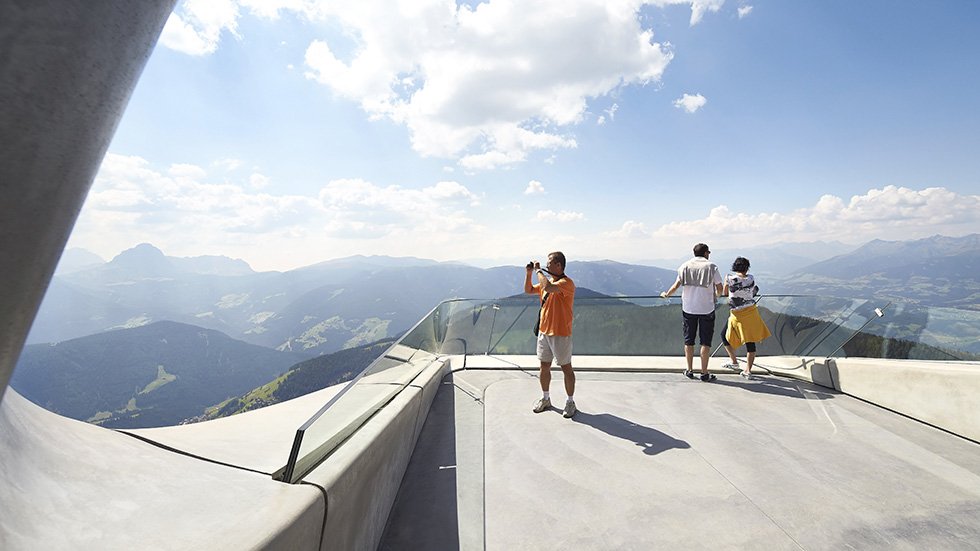 The Italian climber has the honor and the credit of reaching the summit the fourteen eight-thousanders that surround the terrestrial geography, a passion that has gradually turned into the informative project of Messner Mountain Museum, which includes many centers in Europe.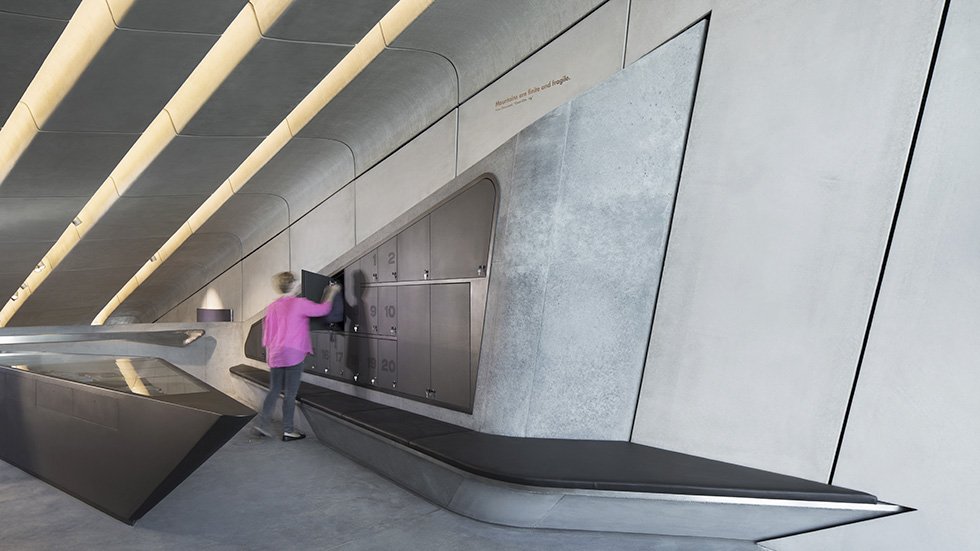 The last contribution is MMM Corones, located in the region of South Tyrol, the environment where Messmer's own childwood was developed.
For this landmark Zaha Hadid has designed a building of 1 000 square meters, partially incorporated to the mass of rock and with flights oriented toward the mountain formations of Zillertal, the Dolomites and Ortler, gifting a panoramic view of this impressive enclave.
It's made out of reinforced concrete walls, distributed in several levels and nuanced externally by the effect of the fiberglass to minimize the impact on the land; only the grid of steel incisions breaks the organic lines of this customized architecture, a symbol of respect and passion for mountains embodied by the study of Zara Hadid.