African Photography Biennial "OZANGÉ"
Turning Malaga's bullring into a cultural centre is a stroke of genius. Even more brilliant is the invention of a Biennial of African Photography, the first in Spain, with a vision so ambitious that it deserves the enormous success it has had.
Its Artistic Director is Owanto, a Gabonese artist born in Paris. The title OZANGÉ means "light" in her mother tongue. She is a rare combination for many reasons. Rara avis for being an artist and a curator at the same time.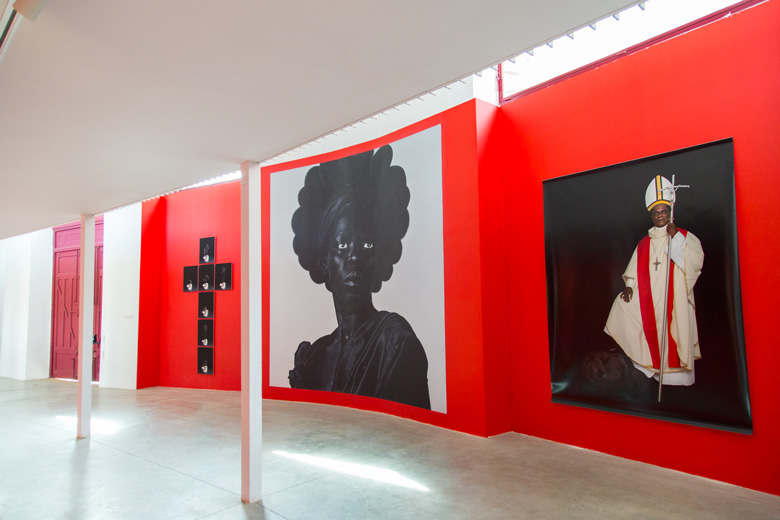 Few artists have the ability to organise themselves, as they tend to be chaotic and anarchic. Only a few exceptions of "artist- entrepreneurs" have been able to create their works, as well as negotiate and manage such things as exhibitions, foundations or museums. Three of them are Salvador Dalí, Pablo Picasso and Andy Warhol.
Owanto also combines the artistic side with the organising one. Her career includes almost all categories of contemporary art: painting, photography, sculpture, video, sound, installations and performances.
She has exhibited in Europe, Africa and the United States. The Flowers project, her most recent work, is a call to denounce genital mutilation of women.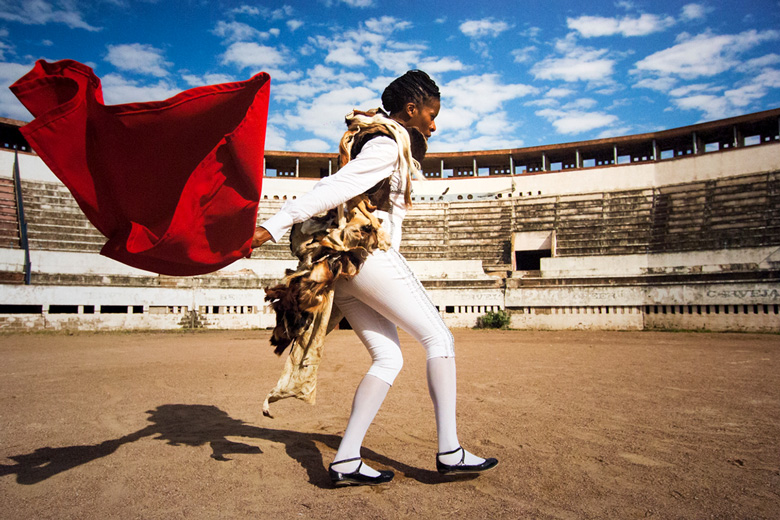 Another reason why she is a rara avis is her highly original family tree. Born in Paris to a French father and a Gabonese mother, her grandfather was of Eurasian origin. She has in her genes the incredible mixture of three races. With this pedigree, there could be no one better suited to create a Biennial that covers photographers from multiple backgrounds and the diaspora.
Like its Artistic Director, Owanto, the Biennial is a fascinating multicultural kaleidoscope with 38 artists from over 20 countries. Among others: Angola, Algeria, Cameroon, Ivory Coast, Eritrea, Ethiopia, Kenya, Morocco, Mozambique, Nigeria, Senegal, Swaziland, South Africa and Zimbabwe…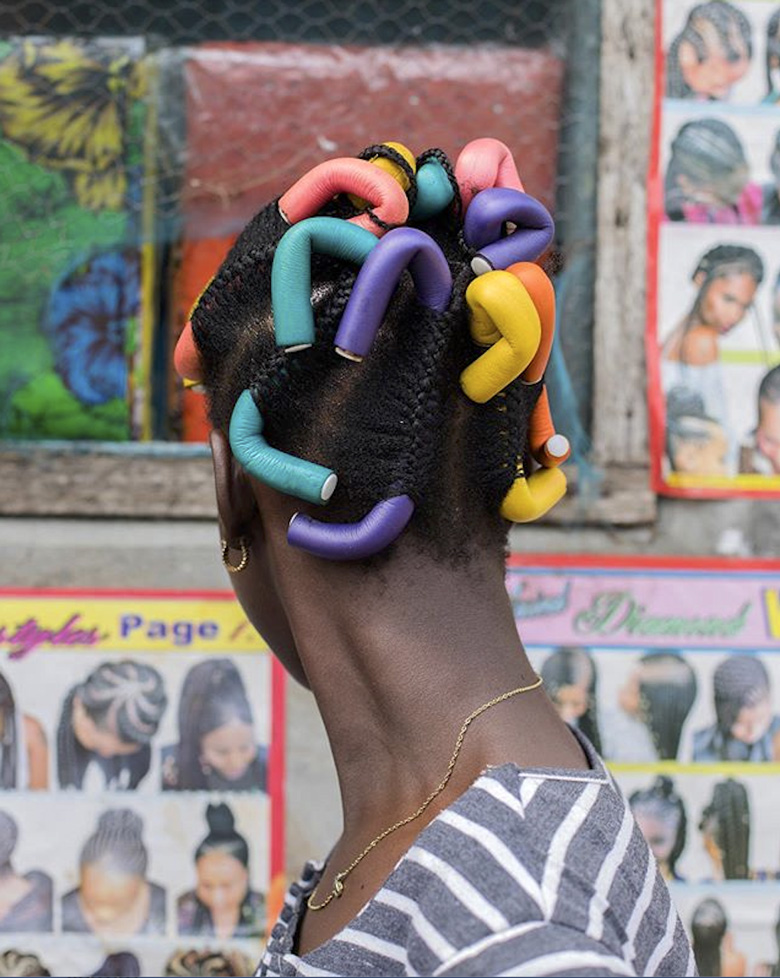 Some live in their countries of origin and others straddle between Africa and Europe, sharing their lives and work between two worlds: Alice Mann (South Africa- The UK), Elsa Bleda (South Africa-France), Fatima Mazmouz (Morocco-France), Fabrice Monteiro (Senegal-Belgium), Monica de Miranda (Angola-Portugal), Agnes Essonti (Cameroon-Spain).
The Biennial consists of three exhibitions in very singular spaces in Malaga: an old convent converted into a cultural centre, La Térmica, the Plaza de Toros La Malagueta, and the main avenue of the Alameda Park. Here Stephen Tayo (Lagos) exhibits 33 portraits endowed with brilliant polychromy and originality. There are also photographers' meetings at the University of Malaga.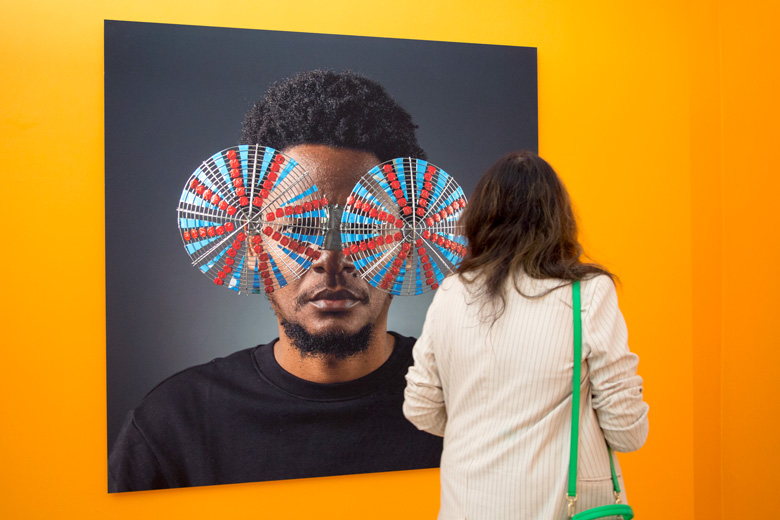 Africa is in vogue. In 2020 the Photo London Emerging Photographer prize went to Kenyan Thandiwe Miriu. In 2022 Francis Kéré won the Pritzker Prize. He is the first African (Burkina Faso) to win "the Nobel Prize for architecture". Keré, like many of the photographers in this Biennial, lives and works between Africa and Europe.
This is similar to the biography of the Biennial's curator. Owanto grew up in Libreville (Gabon) where she had experiences that profoundly marked her entire artistic life. Her desire to see the world led her to study in Madrid, after which she has lived between London, Monaco and Africa.
In 2009, Owanto represented the Republic of Gabon at the prestigious Venice Biennale, becoming the first Central African artist to have a solo exhibition at the National Pavilion. The title was The Lighthouse of Memory – Go Nogé Mènè, alluding to one of the key themes of her work: individual and collective memory.
If we think deeply about the essence of photography, there is no doubt that there is an enormous connection between these two memories. Since the birth of this art medium, every photographer is, in essence, a "hunter of memories" who captures them in order to put them down on paper.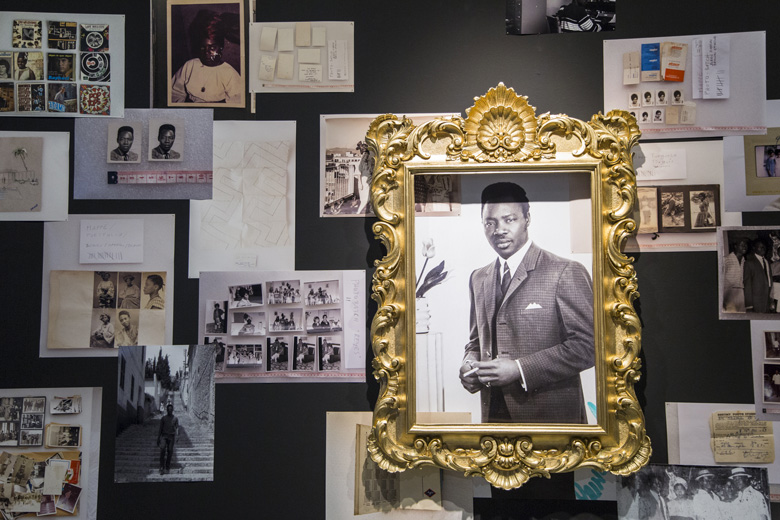 We recently saw the exhibition Detente instante: Historia de la fotografía at the Fundación Juan March (Madrid), where we admired the long road it has travelled in its relatively short history. In almost 200 years, the camera went from being a simple box that took blurry pictures to the high-tech mini-computers in today's smartphones.
In an emerging continent full of creativity like Africa, photography takes on a new meaning. Here we add the component of past times, which rarely had the opportunity to be captured in photos, in symbiosis with fresh new looks pregnant with an uncertain future.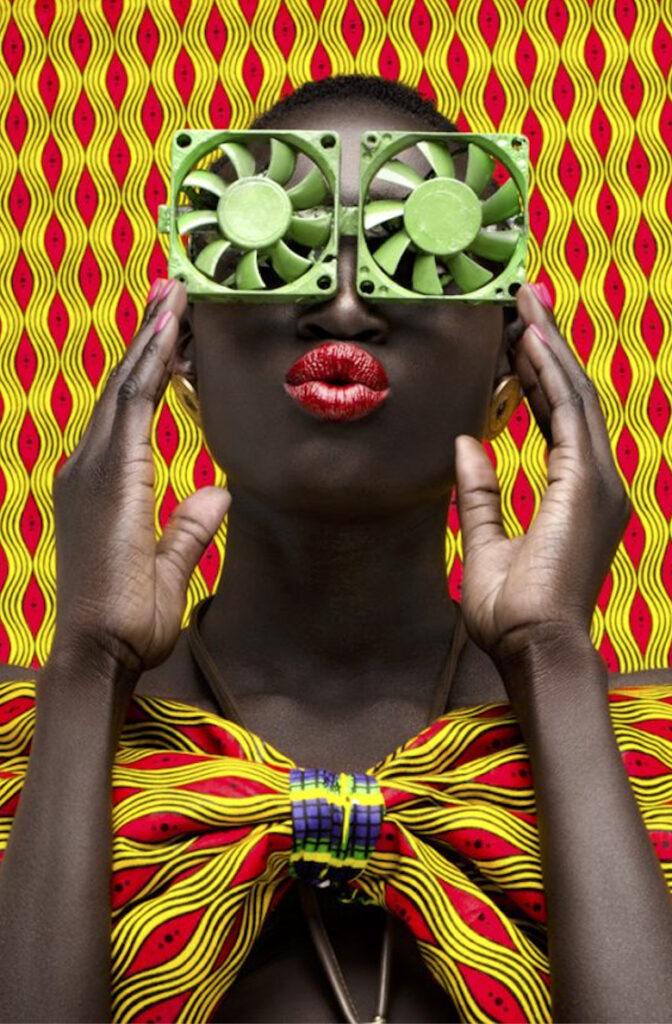 If this Biennial fascinates us, it is by immersing us in several generations of emerging and established artists from the neighbouring continent with new visions of a world changing at the speed of light.
Since its beginnings in 1991, the bilingual (French-English) Revue Noire has been an indispensable reference for art at an international level. We have been able to follow the career of more than 3,500 artists working in Africa with publications on literature, art, design, dance, music, theatre and especially photography.
Many would have liked to participate here, but an African Photography Biennial in Europe was unimaginable at the time. OZANGÉ pays homage to LagosPhoto Festival, the first and only international photography festival in Nigeria, organised by the African Artists' Foundation, founded and directed by Azu Nwagbogu.
Today, thanks to this extraordinary triple exhibition in Malaga, we have been able to discover new worlds through new eyes. The mission of this major exhibition is to demonstrate the rich diversity of African art, largely overlooked in the dominant Western art world for centuries.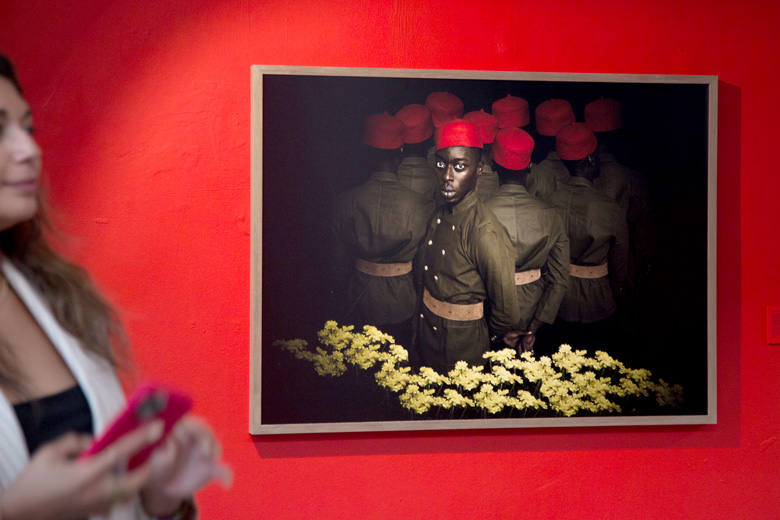 The OZANGÉ Biennial has achieved its goal: to open Western eyes to other ways of seeing the world on the neighbouring continent.
The artist and curator Owanto gives us this great gift showing to the public for the first time, a Biennial of African Photography in Spain. An interesting wake-up call. Let's keep an eye out for new generations of photographers and artists from this youthful continent. We are sure that they will bring us many and very original surprises.
"The will to give way to light is what has motivated the creation of OZANGÉ. A light that does not blind, but directs our attention both to what has been illuminated and to the shadows and nuances generated by each of our partial gazes… My greatest wish is that we feel motivated to celebrate our unity and embrace the positive, together."

Owanto
Produced by La Térmica and Centro Cultural La Malagueta. In collaboration with: Málaga City Council, University of Málaga, Málaga Pro-cultura, LagosPhoto Festival and Adama Toungara Museum of Contemporary Art (Ivory Coast).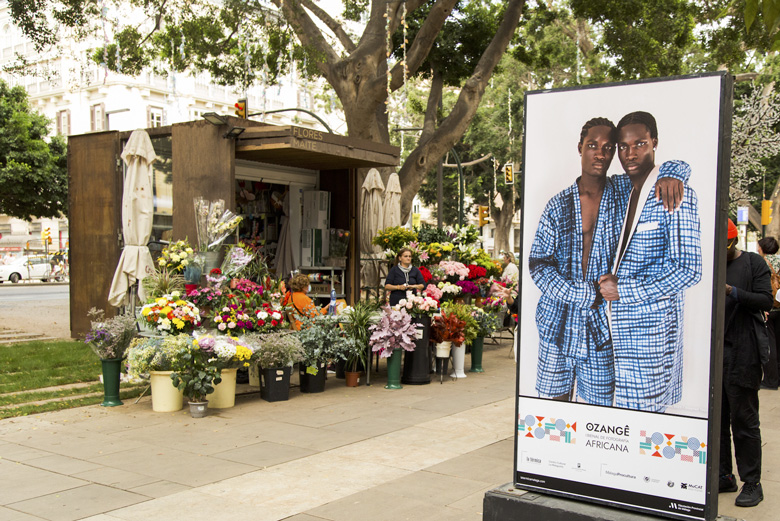 Artists:
Agnes Essonti
Alice Mann
Alun Be
Amina Zoubir
Athi-Patra Ruga
Bronwyn Katz
Bonolo Kavula
Cristina de Middel
Cyrus Kabiru
Dawit L. Petros
Dimakatso Mathopa
Edson Chagas
Elsa Bleda
Fabrice Monteiro
Fatima Mazmouz
Gosette Lubondo
Hassan Hajjaj
Januario Jano
Joana Choumali
Kevin Ochieng Onyango
Kudzanai Chiurai
Lebohang Kganye
Lunga Ntila
Maheder Haileselassie
Mario Macilau
Mohau Modisakeng
Monica de Miranda
Nandipha Mntambo
Nicola Lo Calzo
Omar Victor Diop
Phumzile Khanyile
Rahima Gambo
Ruth Seopedi Motau
Samuel Fosso
Stephen Tayo
Thania Petersen
Uche Okpa-Iroha
Zanele Muholi