Agnès B. and her extreme sobriety
Fashion & art. Complex pairing masterfully faced by Agnès B., marvellously combined in order to transport us to a world full of melancholy.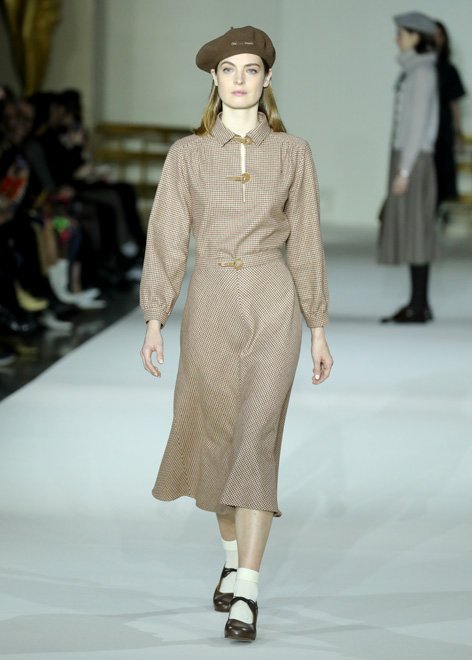 Talking about Agnès B. is getting into a designer who has acquired more than four decades of experience, not only in the fashion business, but also in the world of art. Converted into a walking legend in the recent history of French fashion, the timeless elegance that has characterised her evolution throughout all these years in the world of haute couture is precisely what can be glimpsed in each and every one of the stitches that give shape to the new collection proposed for the next autumn-winter.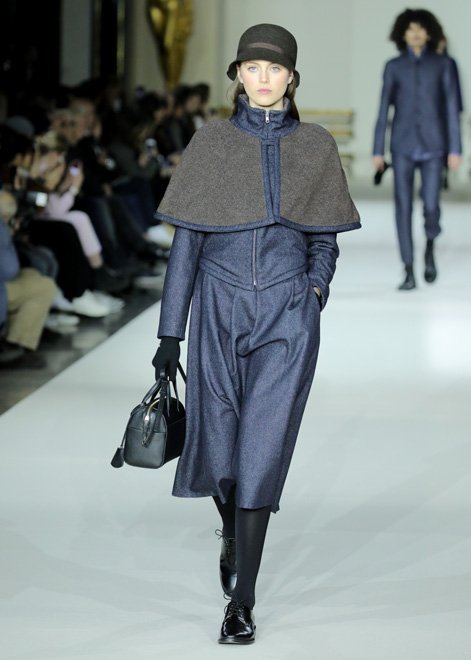 The designer from Versailles opts for filling the streets with combinations for both men and women that seem to grab their bags and move to a past time where sobriety become a distinguishing element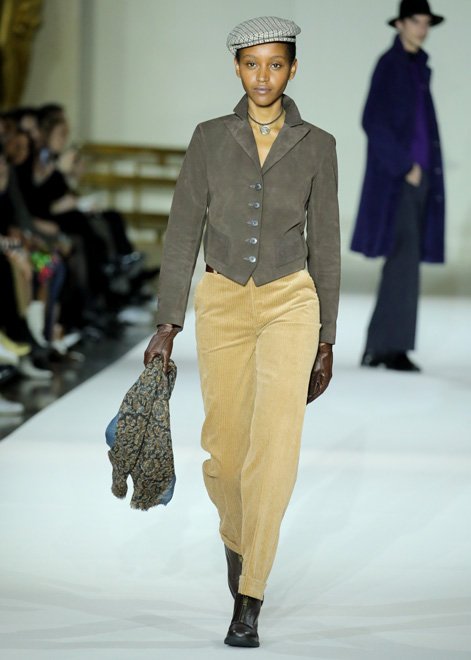 For the upcoming months, Agnès B. opts for a clear amalgam of trends that, despite the contemporary nature of garments, evoke an era where fashion was characterised by a modesty that occasionally may even seem excessive.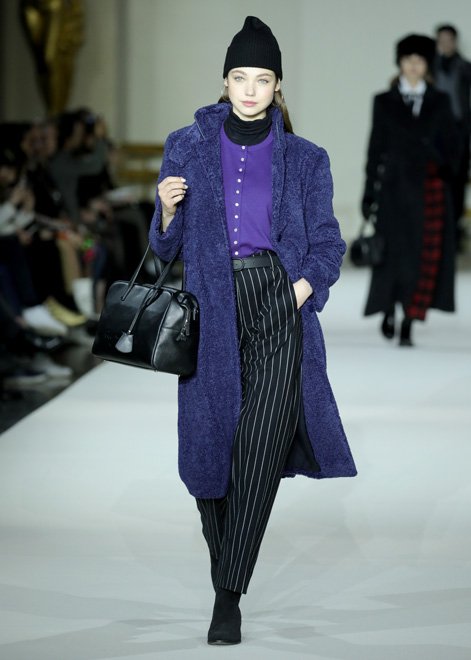 The autumn dreamed of by the Versailles native goes through straight lines, without artifice or ornaments, and involves a female figure whose body is spotless, unrevealed, and never insinuated.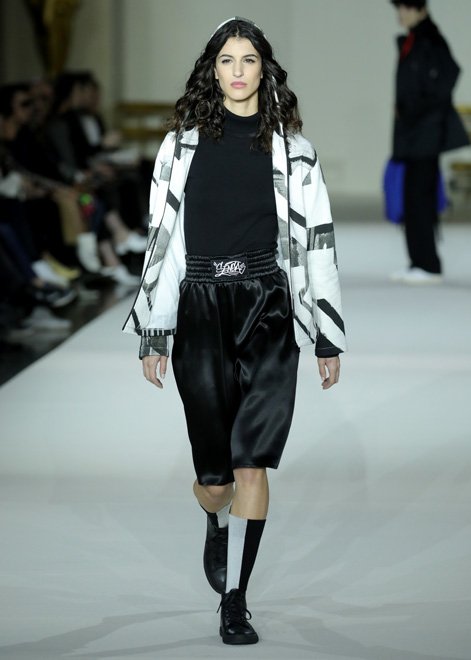 Sober lines alternate and intertwine in a chromatic palette purely typical of those autumn evenings when the sun goes down and gives way to a night-time darkness in which colour seems to be prohibited.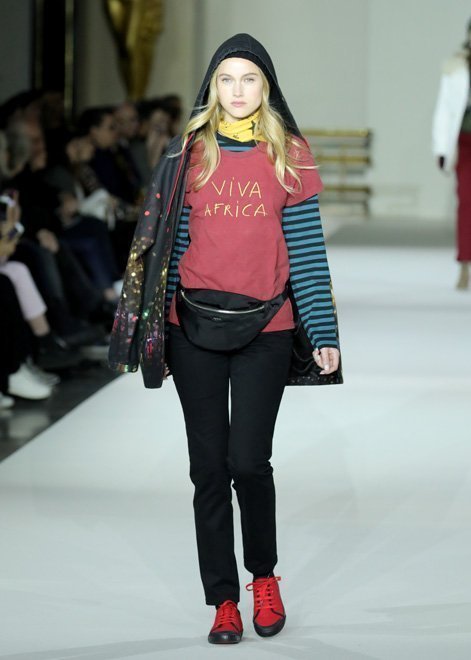 Patterns are dyed different shades of brown; navy blue, black, green, and occasional brushstrokes of a red pattern become, through other soft plaid patterns, the greatest exponent of life of the collection.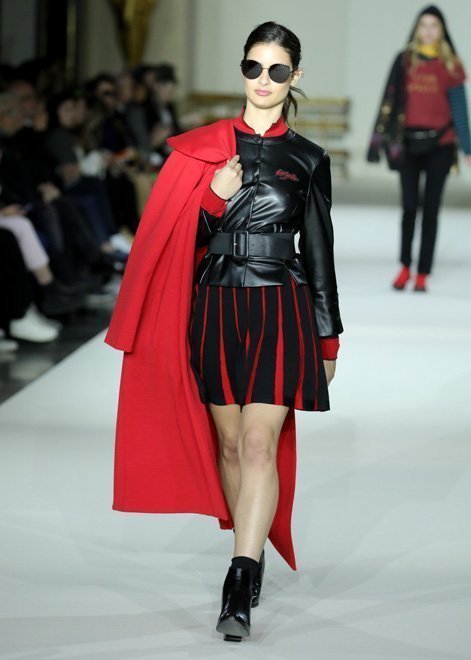 However, sobriety is not incompatible with youth, reason why Agnès B. has not only illuminated a collection for mature women, but also opened her doors to new blood that seeks in past times references full of style to wear day by day.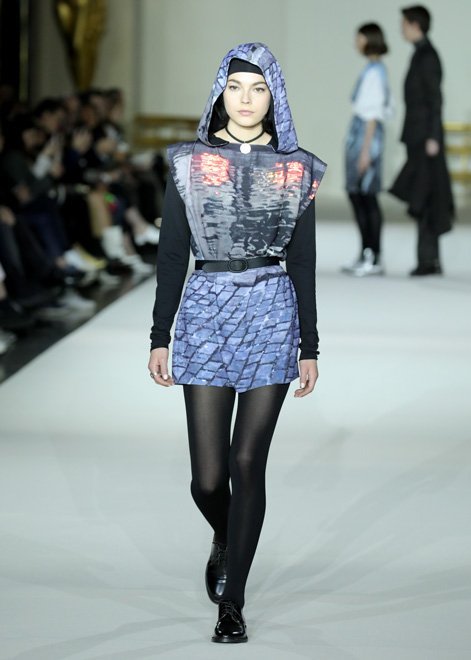 True representative of a realistic, and not unnecessarily embellished, prêt-à-porter, Agnès B. does not design for a single type of woman, but instead, through the endless comfortable textures used in her designs, she offers to multiple types of women the possibility of choosing their designs to wear both during long and tedious work days and moments of leisure and fun.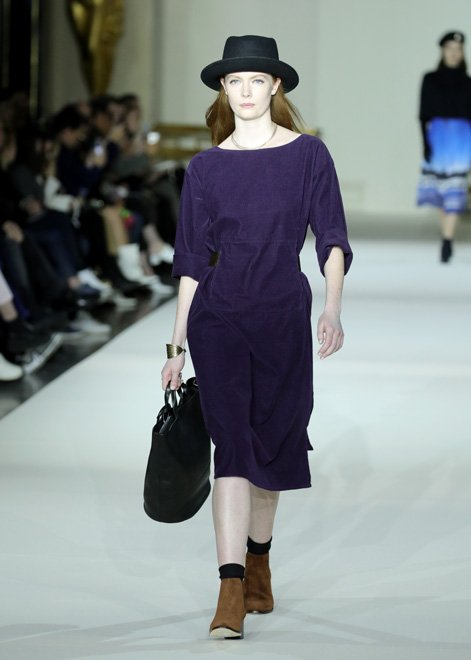 Thus, the virtuoso of stitching finds in cosmopolitan and urban women some of her most faithful clients. She provides them with discretion through elegant outfits with which they will feel confident enough to walk without hesitation. Next to her, women no less urban, but more casual, perhaps more freedom-loving, who like to let themselves go, to feel and to taste. Then, the profile of more elegant women, who, although avoiding excess, take care of the details and look for more exclusive and elegant pieces with which to triumph in any corner of a city that is seduced by the lights of neon and the brightest moon.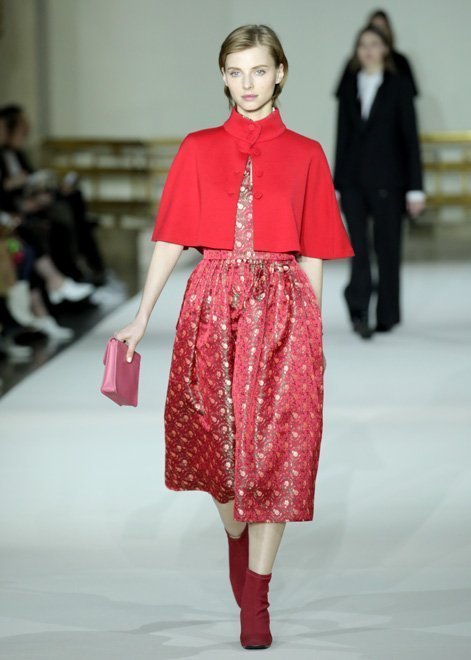 In any case, Agnès B. reveal in each and every one of her designs a captivating personality that has always accompanied her throughout the years and with which she has irremediably impregnated each one of the collections with which she has clothed women for decades, determined to succeed despite social constraints.