Manish Arora and his extraordinary burst of colour
Indefinitely eccentric. No phrase more graphic could be found to define the women dreamed up by the Indian designer for the next autumn-winter 2019.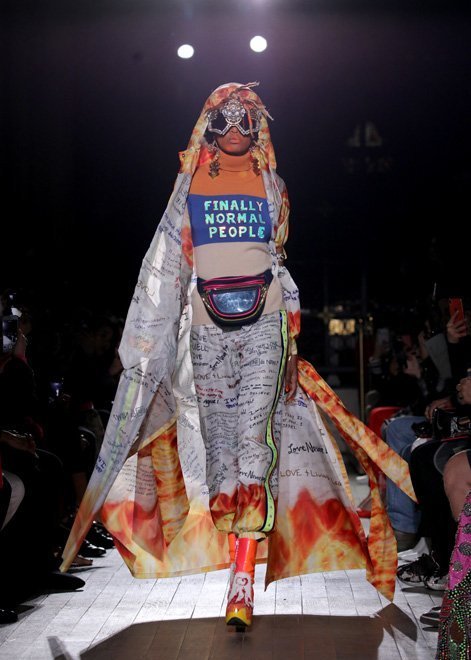 His proposal is inhabited by deities from the most unlikely fables, characters created in order to impress and not leave anyone indifferent, impossible combinations worthy of the most malevolent and terrifying villains of any fairy tale… ultimately, unique creations born from a creative desire and a powerful imagination ready to make us recreate the most passionate stories ever lived and experienced.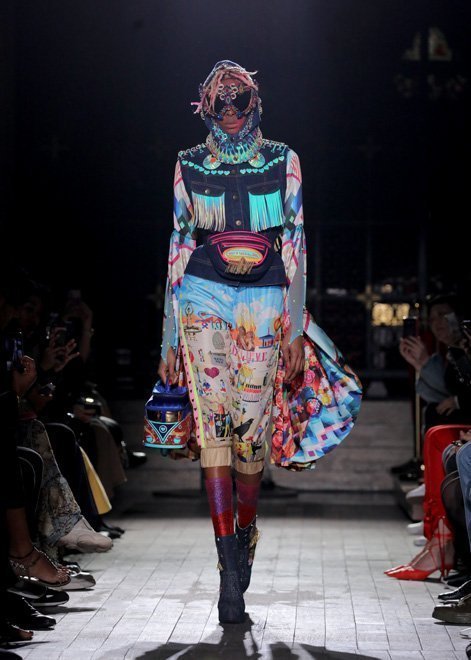 All this and much more is perfectly reflected in every single one of the stitches and patterns devised by Manish Arora, all in order to turn the women of the next autumn-winter 2019 into beings capable of flying with their imaginations towards the most unsuspected corners, up there where any restless mind is able to go.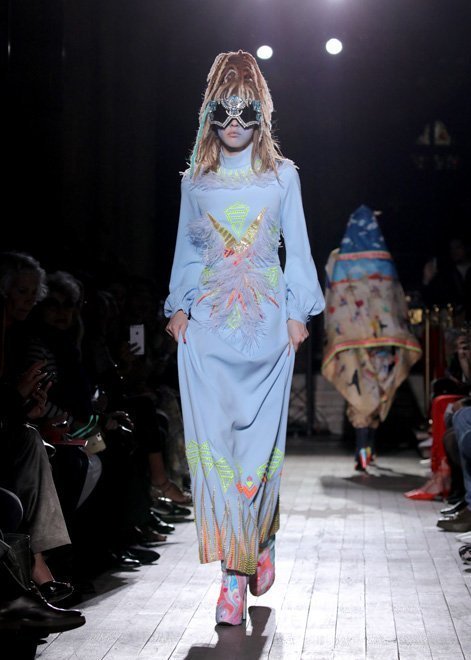 For his next collection, with which the designer seeks to recreate a real festival, Manish Arora opts for giving shape to a collection full of irreverent combinations. Born with the sole purpose of filling wardrobes with an excessive fantasy, it is aimed to provoke admiration in those who seek to fill with colour each and every moment of their lives.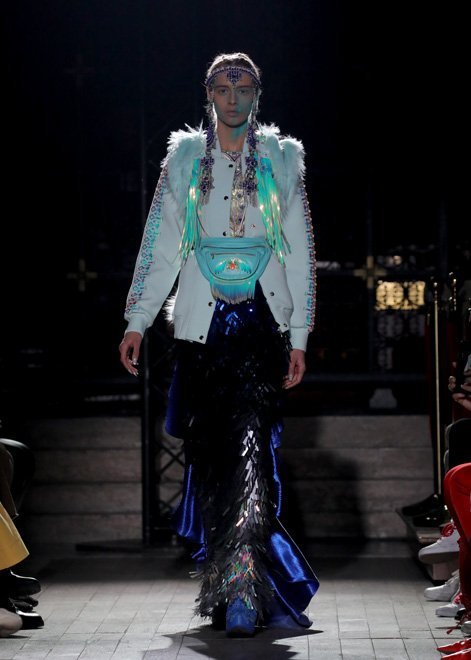 Through each and every one of his pieces, Manish Arora feels the need to wrap feminine curves in forms full of magic, colour, and sophistication with which to build a parallel world in which nothing is really what it seems, a world open to minds for which fun stands as a real challenge that they are unwilling to give up on.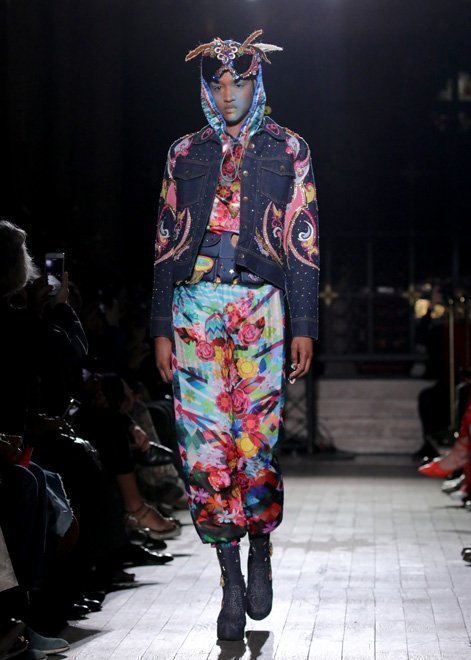 If there's a word that could perfectly define the collection devised by Manish Arora for the next few months, it would certainly be "magic". This magic in capital letters will lead women to become the undisputed protagonists of a fairy tale narrated by and for them. And all this will be for the sole purpose of recreating a fantasy full of reminiscences from the Far East that the Indian designer knows perfectly and aims to reinvent.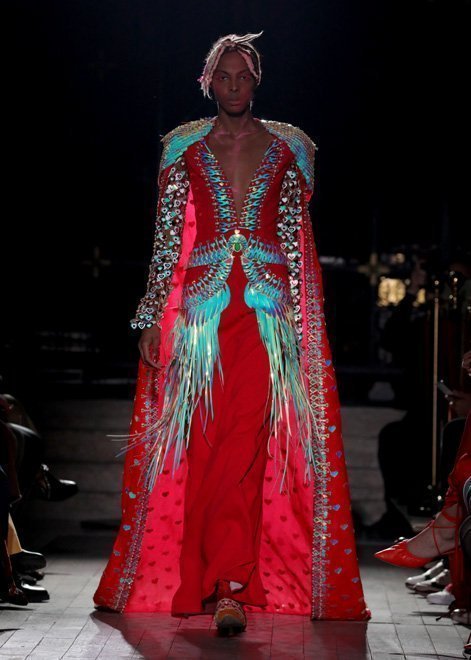 To this end, Manish Arora launches a totally transgressive project defined by colour and imagination. Roses, sky blues, aquamarine greens, turquoises, yellows, purples, and oranges are ready to become the essential colour palette for the coming months with the aim of moving women away from the boredom in which they sometimes ensconce themselves during the autumn days. His colour combinations try to make extraordinary the simplest everyday life.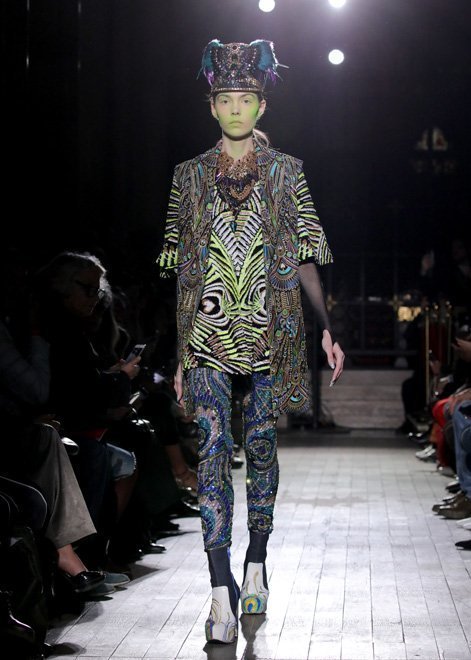 Colour and madness, madness and colour. A perfect pairing that Manish Arora knows how to give shape to like no one else, wonderfully depicting it in different prints while combining volumes that flaunt their strength in fabrics as luxurious and sophisticated as silk.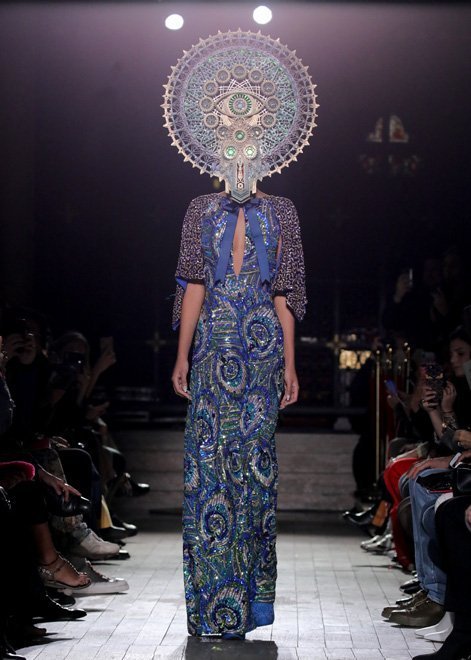 Casual shapes find in fringes, feathers, brocades, and maxi skirts their greatest and most seductive representation so that women become the major protagonist of the day. Surrounding combinations, very pronounced shoulders, and midi and mini lengths stand as quite fun alternatives to the long autumn-winter nights.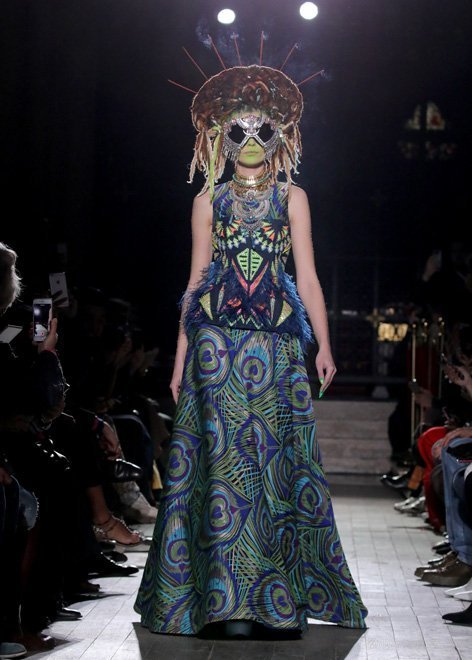 Who said that saying goodbye to summer must be synonymous with boring creations, imbued with dark tones far from the joyful summery days? Manish Arora makes it clear in his next collection by opting for bold colours and cuts that have little or nothing to do with the monochrome sadness prevailing in the winter calendar.