Shiatzy Chen and its most sophisticated mythology
Shiatzy Chen has done it again. Once again, the fashion house has managed to combine tradition and modernity like no one else in a collection that won't go unnoticed.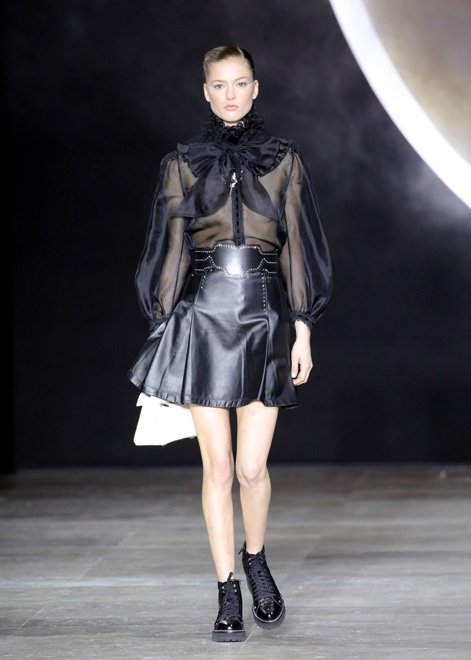 For the next season, the fashionable house of luxury of Taiwanese origin gets to do what it knows best: to innovate and to reveal a world in which modernity and craft can not only coexist but can contribute the best of themselves to manage to create extremely modern `guardian' looks of the purest historical essence. Maybe that's why Shiatzy Chen has chosen 'Guardian' as the name for its collection, which is determined to leave no one indifferent.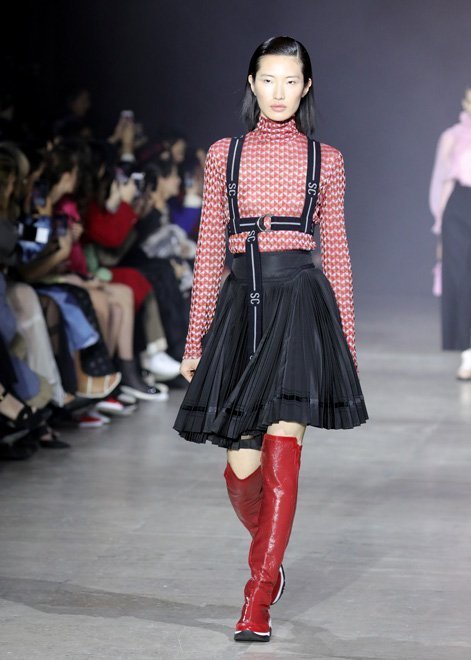 To do so, and as we are already used to, Shiatzy Chen has conspicuously opted for purely artisanal patterns in which every single stitch perfectly combines the heritage of traditional Chinese culture's know-how with shapes closer to the future than to any ancient time.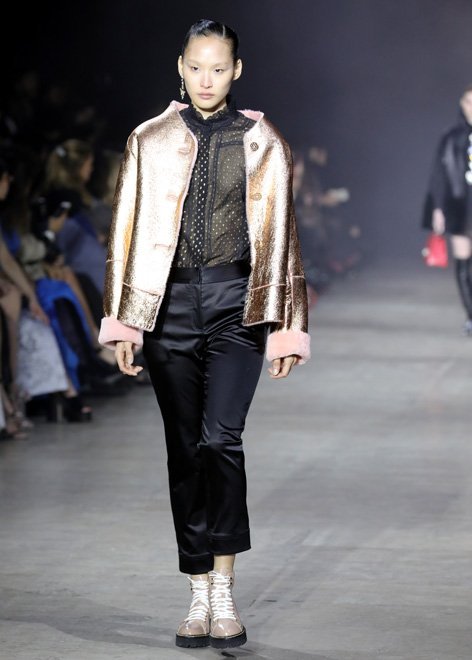 Luxury and sophistication walk hand in hand with old ways and structures that dress women determined to conquer the future without renouncing their purest past.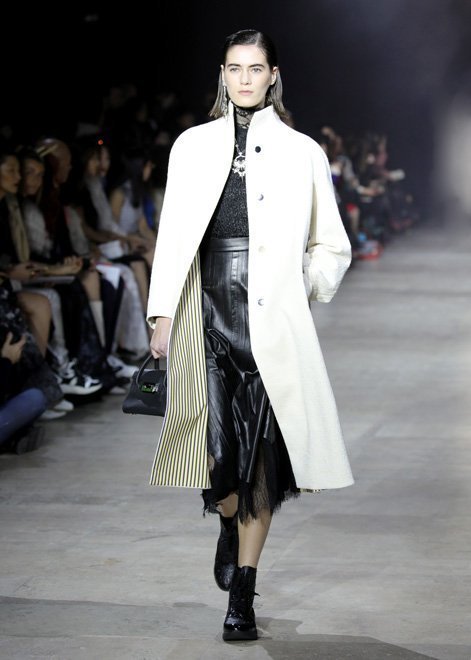 Women who emerge determined to become, in the 21st century and without fear of anything, the undisputed 'guardians' of a collection created with the most absolute delicacy and sobriety, born from the hands of one turned into an authentic virtuoso of a needle inheriting the most historical and traditional values.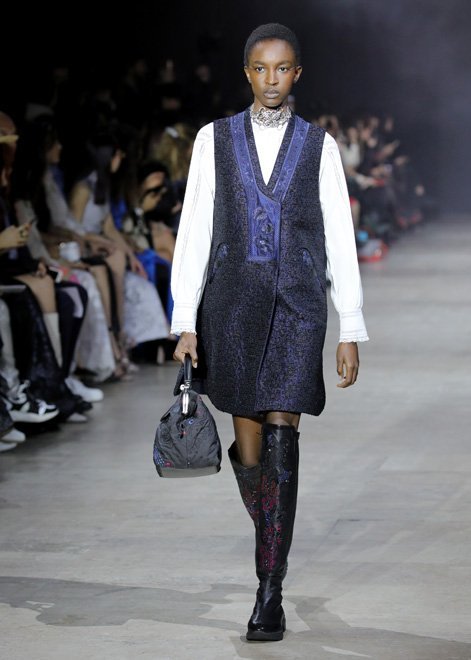 However, and despite this disproportionate taste for the purest Chinese tradition, Shiatzy Chen does not despise all the elements within reach, wonderfully using them in order to give that avant-garde touch to any of its most classic creations.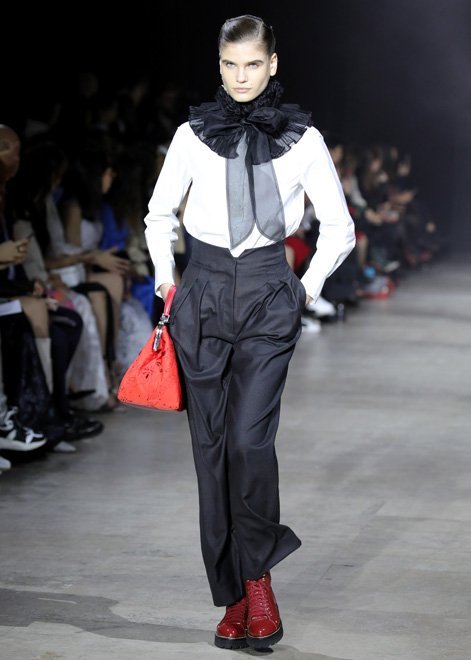 Wang Chen Tsai-Hsia, the designer, considered by many as the "Chanel of Taiwan", opts during the next few months for a collection impregnated with blacks and reds, dotted with the occasional white, that dye pieces in which the Chinese handiwork becomes the epicentre of attention turned into ultramodern looks full of movement and freedom.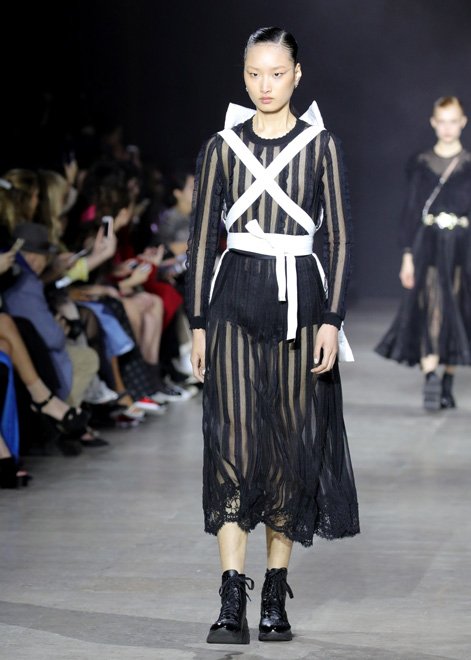 Straight lines give sobriety to female figures that are presented without artifice and choose tulle, transparencies, lamé, and brocade fabrics as their best allies when it comes to bringing a touch of distinction far from the most fervent and orthodox Chinese canon.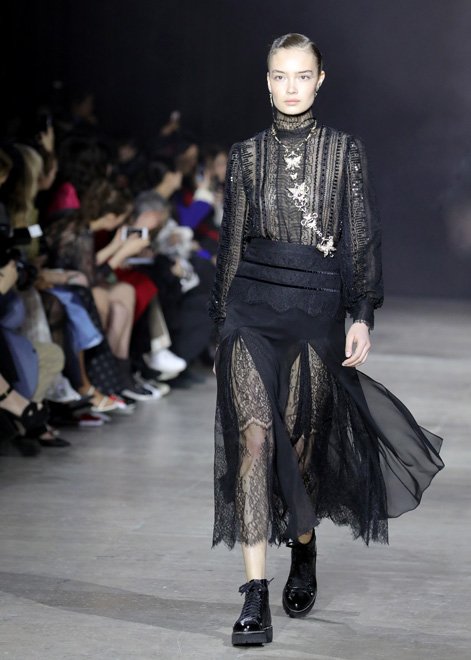 Straight cuts, midi dresses, puffy trousers, leather pieces, skirts adjusted to a waist that seem infinitely high, and dresses impregnated with the most exquisite of volumes are ready to sneak into wardrobes eager for new fresh creations, turning Shiatzy Chen into the undisputed protagonist who seeks to put an end to winter evenings and nights boredom.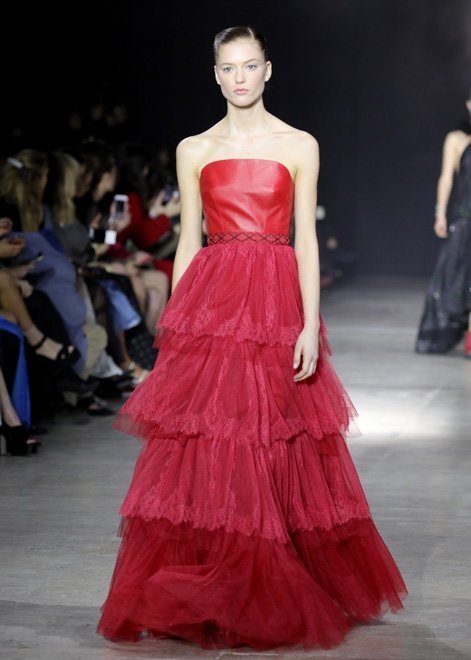 Through each and every one of the combinations proposed by Shiatzy Chen, the designer unquestionably seeks to perpetuate the legacy of a brand based on the deepest concept for the most glamorous and innovative mythology. What we get is an indisputable search to reaffirm itself as an unprecedented brand within the luxury world, turned into the best way to pay the deepest tribute to those who did not lose sight for decades of where they came from, finally laying the foundations of a path that would lead them to where they wanted to go. Undoubtedly, a true statement of intent.