Sobriety and eccentricity, by Yohji Yamamoto
Avant-garde to the extreme. This is how we could define the collection conceived by Yohji Yamamoto to dress the female body next autumn-winter.
Coming from Tokyo, the city where he was born in 1943, Yohji Yamamoto has become a true advocate of avant-gardism ever since he decided that his life would revolve around the world of fashion.
And if there is one thing that defines the designer's work, it's his passion for showing oversized silhouettes on the catwalk which, at times, are presented as a sort of curtains made from the most varied textures.
In fact, his creations have often been described as theatrical, dark, reflective, minimalist, futuristic, and even philosophical.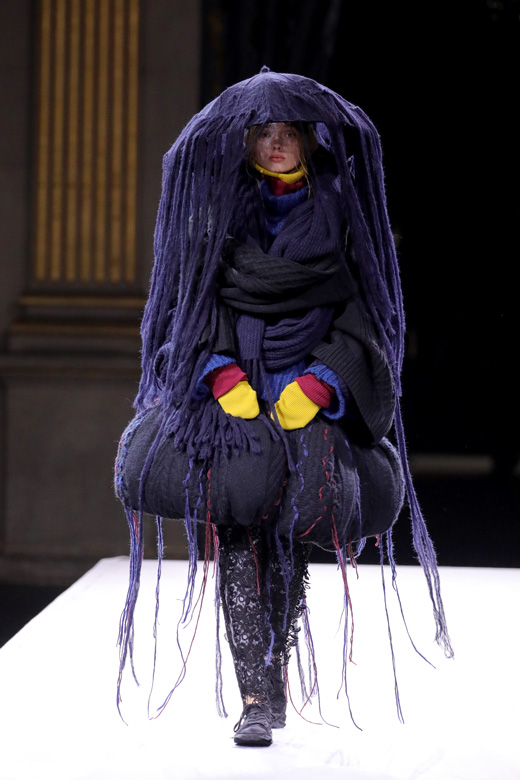 Yamamoto has not disappointed his fans, and he invites us to wear creations that, in every stitch, in every pattern, perfectly reflect his purest essence. Yohji Yamamoto presents an autumn-winter collection that is based on his know-how.
In this way, the feminine universe of this design virtuoso includes coats that overlap with dresses and almost touch the wearer's feet; skirts and dresses that, with their volumes, counterbalance the sobriety of the straight cuts chosen by the designer in his collection; shirts with a distinguished touch that makes them stand out…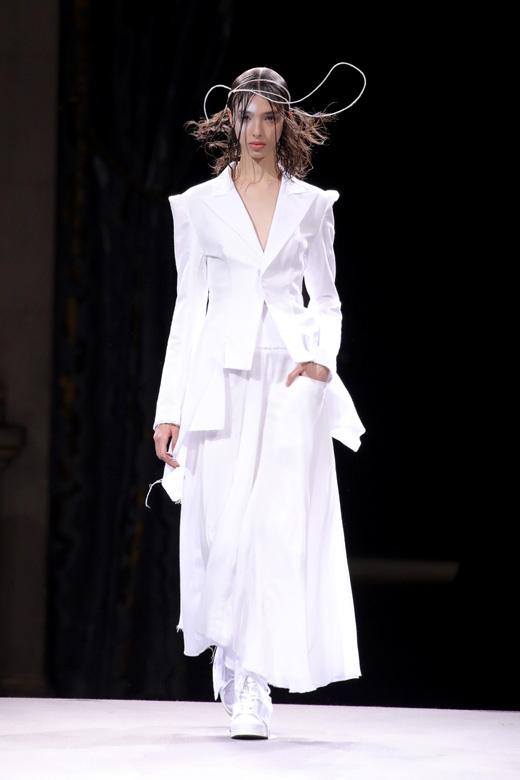 And in this maelstrom of pieces, the overlapping so typical of Yamamoto is ever-present. Overlapping tulles that don't seem to reveal the secrets of a fashion collection and of a designer who is growing in popularity by the minute, despite the eccentricity of his pieces.
As for the colour palette with which Yohji Yamamoto wants to paint the universe of the woman who adores him, black is still king.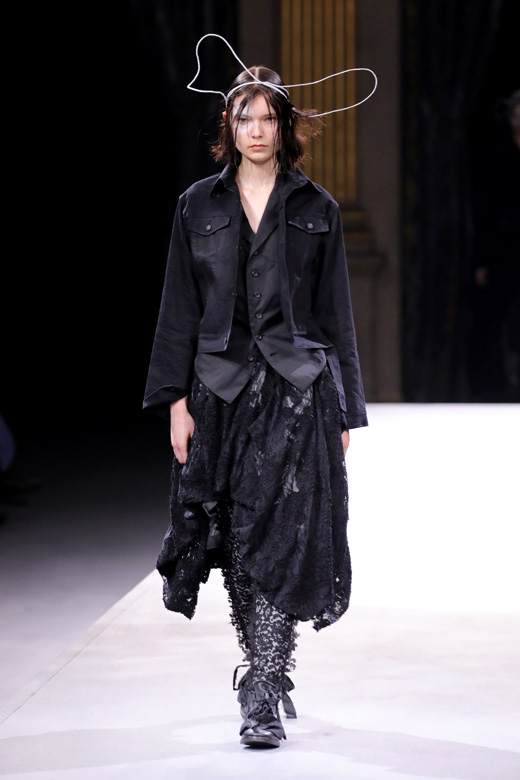 His black is occasionally combined with elegant blues and pure whites, which only serves to reinforce the aura of mystery, minimalism, and futurism that surrounds every one of his designs.