The mighty rise of dame Zaha Hadid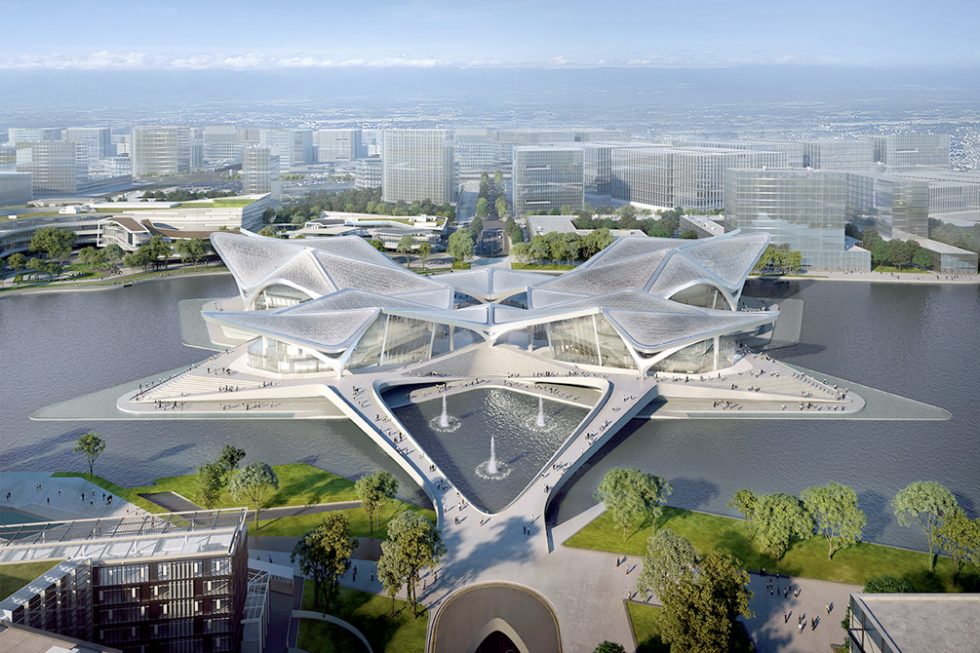 Always a fan of aggressive architecture, there is not actually a sense of familiarity which unifies Dame Zaha Hadid's designs- other than perhaps the scale and modernity that oppresses the rest of the landscape, and even though she died in 2016, her legacy lives on with ZHA practice still fully functioning.
Her vast portfolio has surpassed the reaches of many men in the industry, and she has a prestigious track record of creating award winning designs, ranging from domestic, corporations and government buildings- spanning dachas for oligarchs, condominiums in Miami, shopping centres in Beijing, the World Cup stadium in Qatar, and the Heydar Aliyev Centre in Baku, Azerbaijan.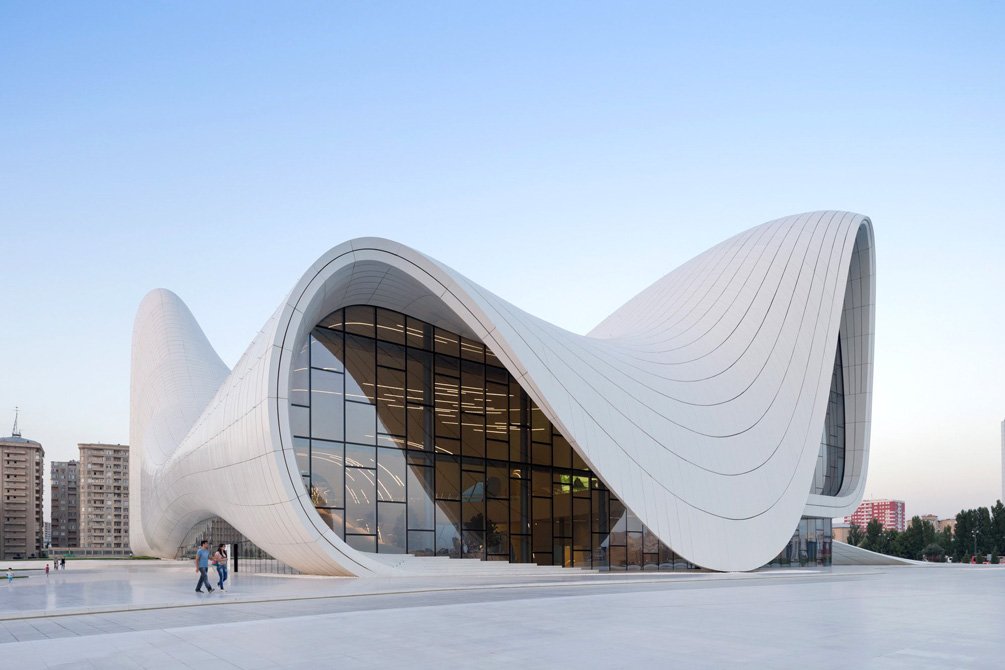 In 1983 Dame Hadid gained international recognition with her competition-winning entry for The Peak, a leisure and recreational centre in Hong Kong. Consisting of an intrusive "horizontal skyscraper", the fragmented geometric design placed her designs within the "deconstructivism," movement, which was eulogized in the 1988 landmark exhibition "Deconstructivist Architecture" held at the Museum of Modern Art in New York.
After this project, Hadid embarked on a series of complex curved designs -fusing irregular geometries, rounded edges and fragmentation. Compared to the sedate offerings from her contemporaries, her proposals were daring and abstract; therefore too challenging for the public to appreciate and too avant garde to go into production- gaining her a reputation as "paper architect," and her exquisitely detailed sketches exhibited as works of art in museums around the world.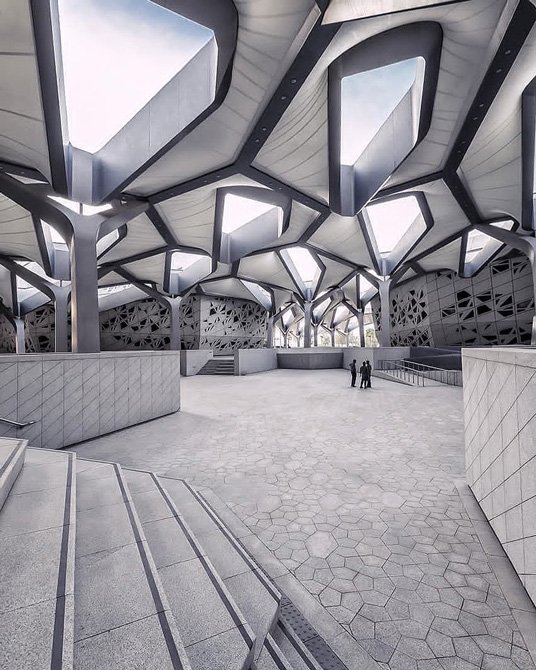 Hadid's first major built project was the Vitra Fire Station (1989–93) in Weil am Rhein, Germany. Composed of a series of sharply angled planes, the structure resembles a bird in flight. Her other built works from this period included the Mind Zone exhibition space (1999) at the Millennium Dome in Greenwich, London.
The Lois & Richard Rosenthal Center for Contemporary Art in Cincinnati, Ohio, opened in 2003, was the first American museum designed by a woman. Located downtown, the structure is made up of 85,000-square-foot translucent glass cubes and voids, and it's imposing outline is both intimidating and inviting to passerby.
Further art galleries followed, and Hadid's first major building in Britain, dubbed "Glasgow's Guggenheim" was winner of the 2013 European museum of the year award. The steel-framed structure, built on the site of an old shipyard, houses a column-free, 75,350 foot exhibition space and an eye catching zig zag roof and 387 foot glazed frontage overlooking the river Clyde. However critics complained that the artwork could not be enjoyed fully, as the shape of the building meant it had to be exhibited too high on the interior walls.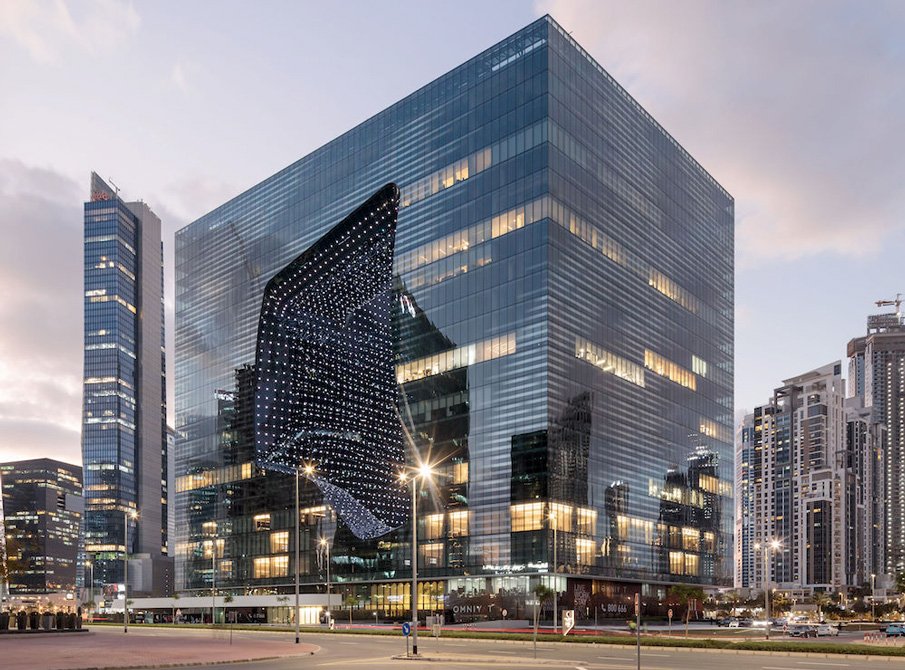 Hadid died suddenly from a heart attack in 2016, and left 36 unfinished projects, including the 2022 World Cup stadium, the Antwerp Port House (2016), and the King Abdullah Petroleum Studies and Research Center (2017; KAPSARC) in Riyadh, Saudi Arabia, but the firm has continued under her moniker, run by her long term business partner, Patrik Schumacher.
However, the subsequent designs have been notably more conservative offerings- modern stadiums, palaces and civic buildings which are practical rather than theatrical. But the latest addition, Tower C was a winning competition entry and promises an impressive landmark for the Shenzhen Bay skyline.
Boasting workspaces for 300,000 people, as well as the base for Shenzhen Bay Super Headquarters, it will showcase international events, including a shopping mall, entertainment facilities and a luxury hotel. It is also expected to incorporate a new stop for the Shenzhen Metro Network.
With two towers and outdoor terraces filled with greenery and aquaponic gardens, the development will be constructed with an unbroken outer skin connecting each tower- resulting in an extensive all-empossaing cover. The custom made, roofless, curtain-wall system adds a sustainable touch, allowing for fresh air and shade. Other green measures include recycling, solar energy and water collection systems.
In keeping with the firm's reputation of exploring her interest in dynamic, sculptural interconnecting spaces, Tower C will set the standards of Hadid's architectural estate and will reference her experimental leanings once again.