Leonard Paris and its most creative journey
Who has never dreamed of running off to paradisiacal places without looking back? Leonard Paris invites us to begin our most special and sensual journey.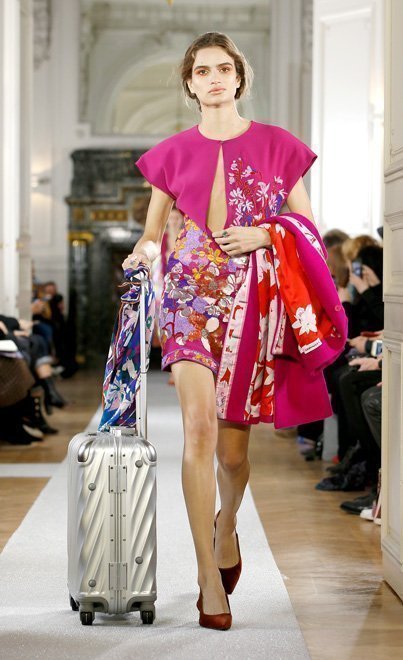 The trip is about to start! Passengers. please head to your seats! Leonard Paris invites us to embark on a creative and fun adventure which they have not only given shape to, but also dyed in the most fun and striking colours. These tonalities have little or nothing to do with the darkness of winter days and are dete rmined to take us out of the deep slumber in which we will have fallen during the upcoming months.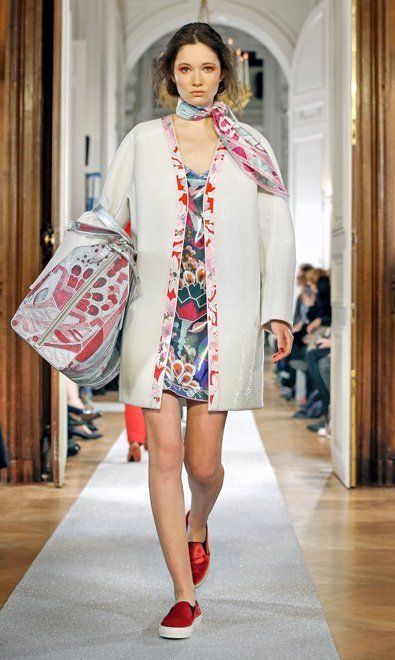 Who has not thought at least once of running off to a corner of paradise where they can enjoy living far from the madding crowd? Who has not wanted to pack up and escape from the daily grind, take a breath, and come back willing to face the future, without fear or hesitation? Well, that's precisely what Leonard Paris proposes through each and every one of the pieces that shape the collection, with which he invites us to fill our wardrobes for next autumn-winter season.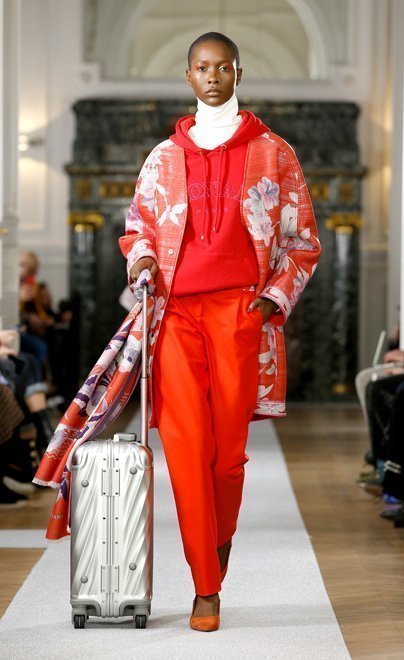 The fashion house seeks, through the hands of Christina Phung—current Creative Director of the brand—, to be able to surprise us and make us travel to unknown places in which we let ourselves be carried away by sensations, allowing us to be free and walk away from ties that, ultimately, could stop us from showing ourselves as we are. Therefore, Leonard Paris opts for relaxed and refined combinations with which the female body allows itself to be wrapped and transported to those corners of our own mind where we play at being who we are not, longing to become those who we may never become.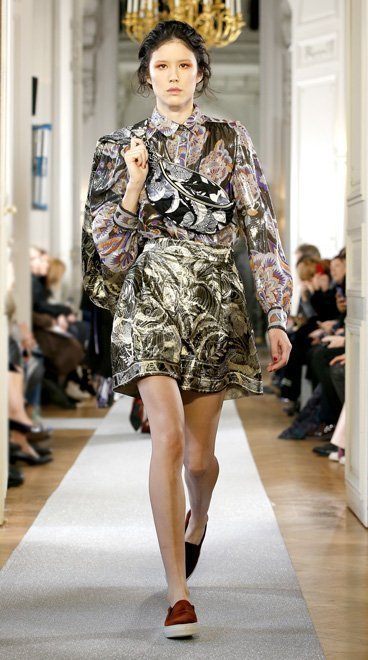 The undisputed virtuosos of the purest savoir faire of haute couture, Leonard Paris draws elegant and sophisticated women who are not willing to give up the most fun and colourful combinations solely due to the arrival of winter boredom. Thus, women are determined to enjoy the journey proposed by the haute couture house through pieces impregnated with colours ranging from blue, orange, purple, and red, that are determined to create a colour palette willing to burst into our lives as a breath of fresh air.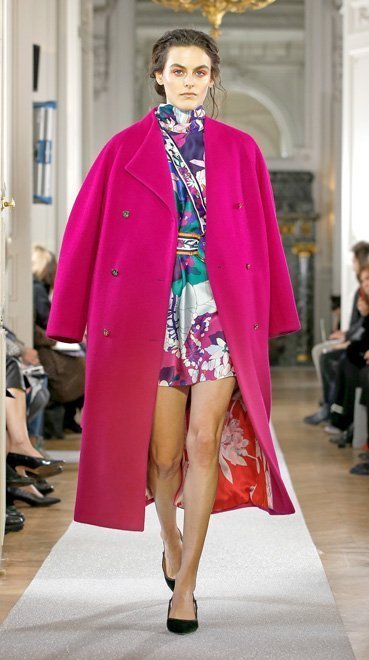 Surrounding silhouettes with which Leonard Paris knows how to play with perfectly and which they seek to make vibrate right through perfectly balanced superpositions. Not only the elegance is felt but these superpositions precisely become that clear differentiation with which Leonard women manage to turn into women whose distinction and sophistication go hand in hand.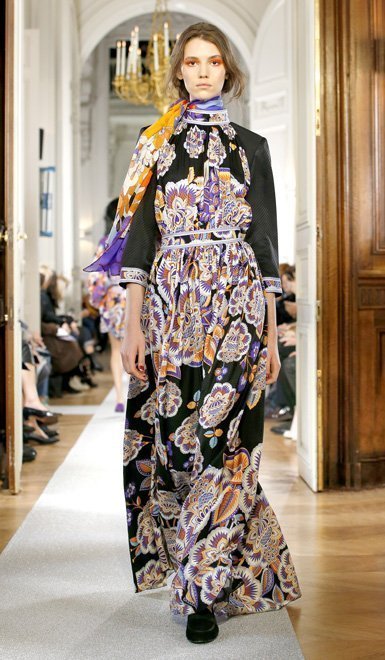 Pleated skirts of infinite length, kimonos and dresses tight around the waist, trousers with a sweet and delicate hang, perhaps without pretending or knowing it, aim to become the centre of those soirees in which women reveal their most exclusive know-how.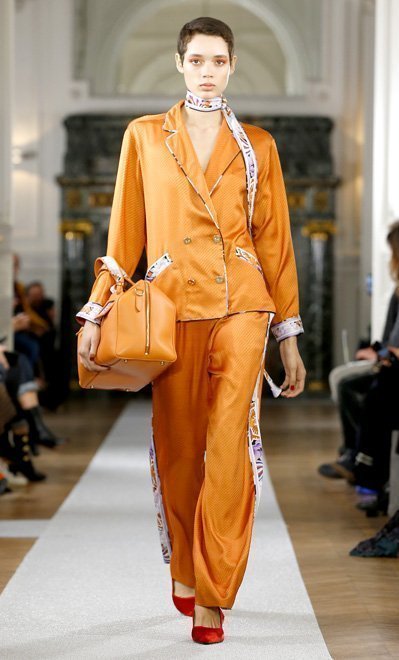 Blues, oranges, reds, and purples match and unmatch perfectly with whites, blacks, pinks, and beiges — these tonalities dye satin, neoprene, or gauze and keep a more than perfect balance. The women dreamed by Leonard Paris for next autumn-winter are filled with fresh, not icy, air, pushed to those remote places where they can be and feel in full freedom. These manually sculpted women seek to fly free where they mind may take them.