There's nothing more magical than light. That is why De Beers has not hesitated to give shape to a new collection of fine jewellery in which sophistication, glamour, and elegance result in incredible lights full of magic.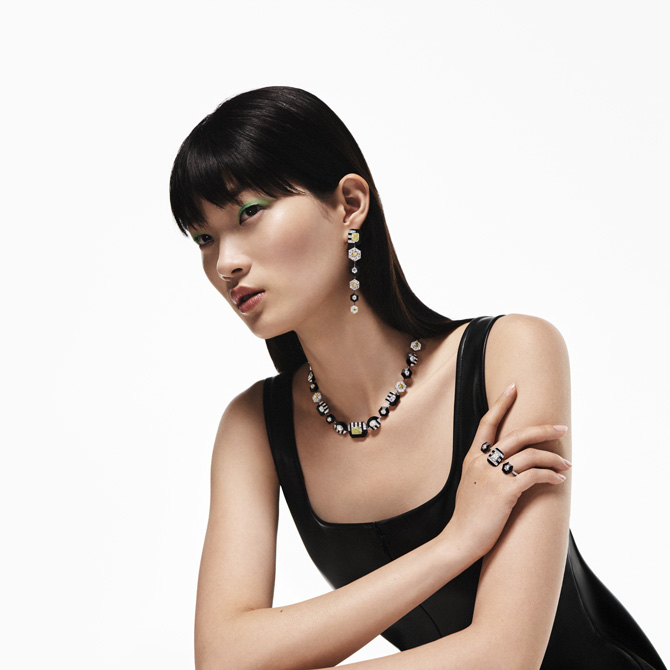 The Alchemist of Light.
De Beers couldn't have given a better name to the collection with which they want to fill the coming season with luminosity.
A delicate, exclusive collection, born to delight the senses of those who know how to appreciate fine jewellery.
Pieces cut with exquisite care, daring designs pushing the limits not only technically but also creatively, and inspired by the exceptional diamonds to which De Beers has accustomed us.
De Beers offers us a collection in which its craftsmen sublimely carry out the fusion between art and science, between imagination and modernity.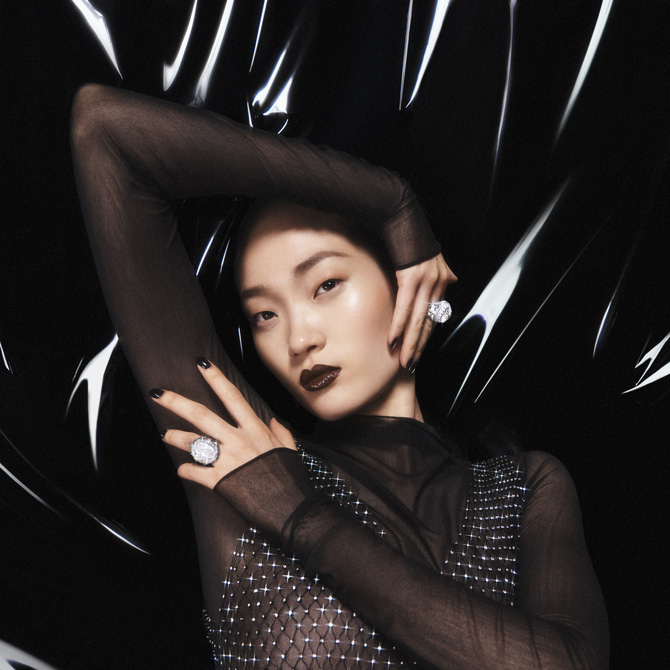 All of this is sprinkled with important doses of tradition, which always goes hand in hand with De Beers and which must not be forgotten in order to keep moving forward.
De Beers believes in the ability of its jewellery to write part of the story of the person who wears it, but it also considers it essential that those who choose a piece of jewellery signed by the house also be capable of making their own contribution to the history of a fashion house that sees every single one of its pieces as authentic works of living art.
"The Alchemist of Light" is a collection made up of 7 lines with 45 pieces in total, born to pay homage to light as an essential element for appreciating diamonds in all their magnificence: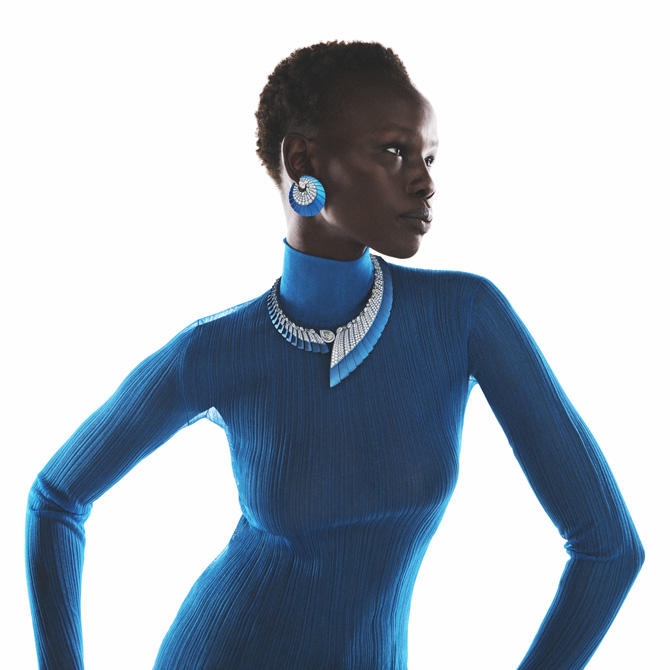 Atomique, inspired by the atomic structure of diamonds; Light Rays, which seeks to evoke the sunlight that radiates from the sky; Midnight Aura, inspired by the greenish clouds of stardust that shine in the sky; Ascending Shadows, a skillful interpretation of the game of lights and shades that appear in the graded surfaces; Frozen Capture, formed from pieces inspired by the beams of light that can be seen in the melting of frozen rivers; Dusk Reflection, in which pink and white combine to perfection, emulating the glow of the horizon as the sun sets; and Optical Wonder, a surprising interpretation of the optical effects of the Op Art movement.
De Beers offers us an exclusive set of pieces in which flow and movement are always present; diamonds with different tones and shapes in which the vibrancy of light never ceases to flutter.