Artists dream the future and their visions are filled with flying cars. If you share that dream, they are designed for you.
Welcome to the Future!
Among the many subjects Leonardo Da Vinci studied, the possibility of human mechanical flight held particular fascination. He produced more than 35,000 words and 500 sketches dealing with flying machines, the nature of air, and bird flight. He was ahead of history by several centuries. The dream of the "flying car" has captured public imagination especially since the post World War II era but it has always been checked by reality. They must have high performance in both modes. Wings and tail fully protected on the ground, plus advanced flight instruments and customisable digital dashboard.
Are flying cars closer than you think?
Accurately predicting the future can be fraught with difficulties and with hindsight even the most sensible predictions can look foolish. Such as when William Orton, President of Western Union, dismissed telephones as a "toy" and turned down the chance to buy the patent for $100,000. It's easy to laugh when someone gets it so wrong. As the new millennium began and fears of a Y2K generation bug were swiftly allayed.
How many of us predicted the electric car revolution we are currently experiencing?
Putting electric, hydrogen and other alternative fuels on the side… What will we be driving in 2050?
"A combination airplane and motorcar is coming, you may smile, but it will come."

Henry Ford, 1940
Was he right?
Slovak design and his development AeroMobil company certainly think so. The evolution of their supercar is inspired by the mythical winged horse Pegasus. The high-end vehicle species equally at home on the road and in the sky. The culmination of leading-edge automotive and aerospace design and engineering, advanced materials, luxury features and impeccable styling.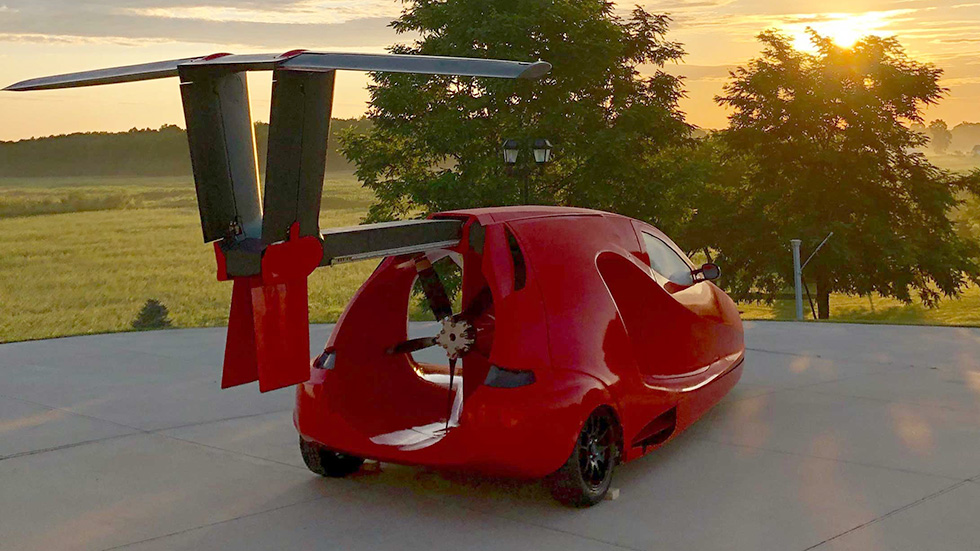 It can seamlessly transform from car to aircraft – from driving to flying – in under three minutes.
They have invested 350,000 hours of design, engineering and testing to create their latest vehicle capable of flying over 740 Km. at 160 Km/h. It sounds great but, just in case you are tempted, its cost may set you back: a cool $1.6 million (1.580.000 €).
There is also the Samson's Switchblade, a three- wheel, street legal vehicle that you drive from your garage to a nearby local airport. Once there, the wings swing out and the tail extends in 3 minutes. You then fly your registered aircraft directly to your destination, at up to 322 Km/h at 4.000 Km high. At the comparatively bargain price of around $150K (150.000 €). Over 1,500 people in 45 countries have already reserved theirs.
Of course, whether these are really cars or not is a moot point. Arguably, they are small planes that can travel for some distance on the road. But it's a start and there are 10 models which are available now and will be in the foreseeable future.
Large scale adoption is another thing altogether. When you consider that it's taken over 100 years for electric cars to become mass market, there's little point in getting too excited just yet.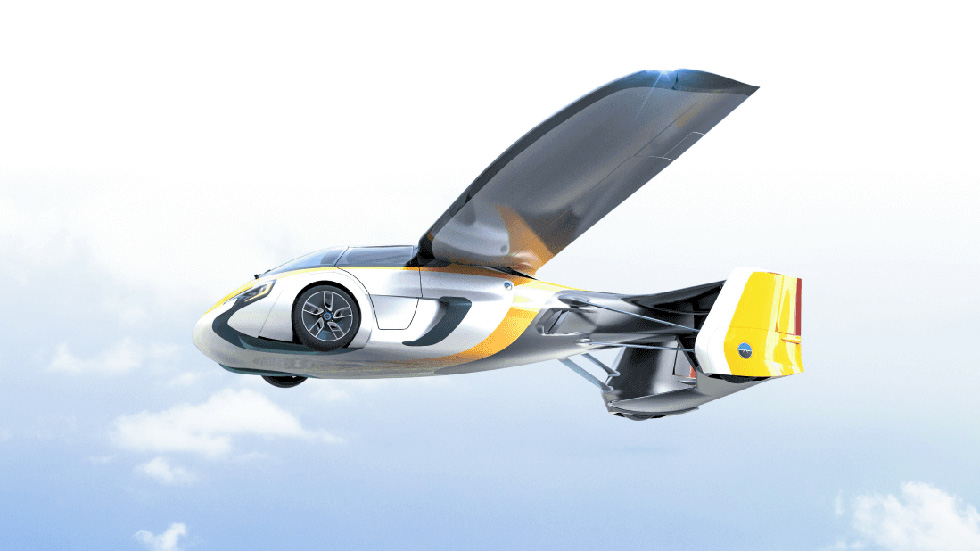 Will we need drivers?
Google started their self-driving car project in 2009 and have driven over 20 billion real world and simulated miles in their quest to develop the 'World's Most Experienced Driver". In fact, Waymo One already offers fully autonomous taxi rides in Phoenix, Arizona, with customers simply downloading an app and hailing a cab.
In the UK, completely self-driving cars are not yet legal for road use. Then there's the Tesla Model 3's optional Enhanced Autopilot which will change lanes based on your instruction, monitoring its surroundings as it does so.
There is still a long way to go but trials such as the one taking place in Milton Keynes. A remote driver in a call centre delivers an empty electric car for you to jump in and take over the controls. It sows that self- driving vehicles are on their way.
It is fair to say that the public still need to be convinced of their safety. When you consider that there are 1.35 million vehicle related deaths worldwide each year, with up to 94% crashes caused by human error, self-driving technology may not be perfect but it could well be a safer option.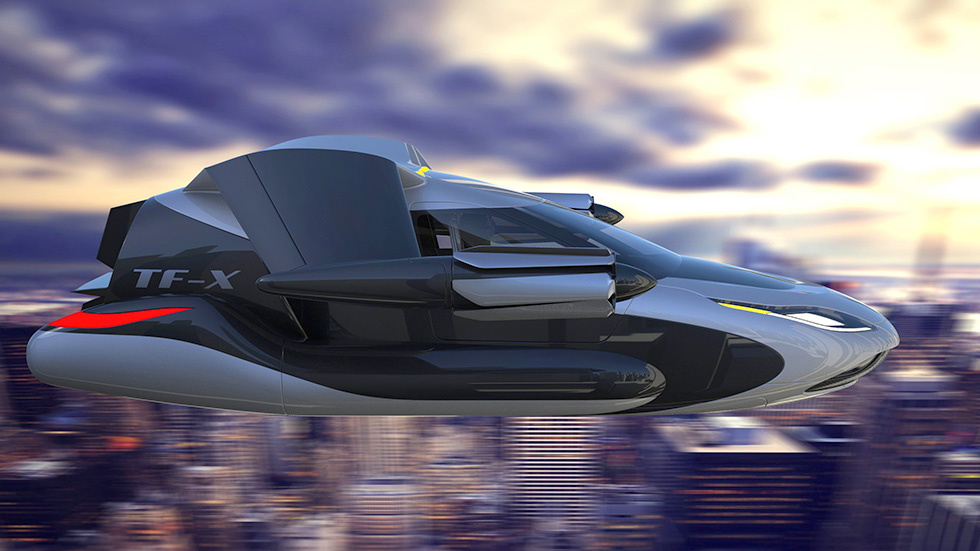 Cars connected with everything
For autonomous cars to really take off they will need to do more than just navigate safely. They will need to exchange information with the outside world. This will include weather conditions, service stations, road signs, other vehicles, and buildings. Only then will your vehicle be able to make the sort of decisions that drivers make every day.
And so, as is often the case, it is likely to be a case of evolution rather than revolution… but it will certainly happen.
Technically this is all possible now, but the infrastructure required for large-scale adoption is still a fair way off.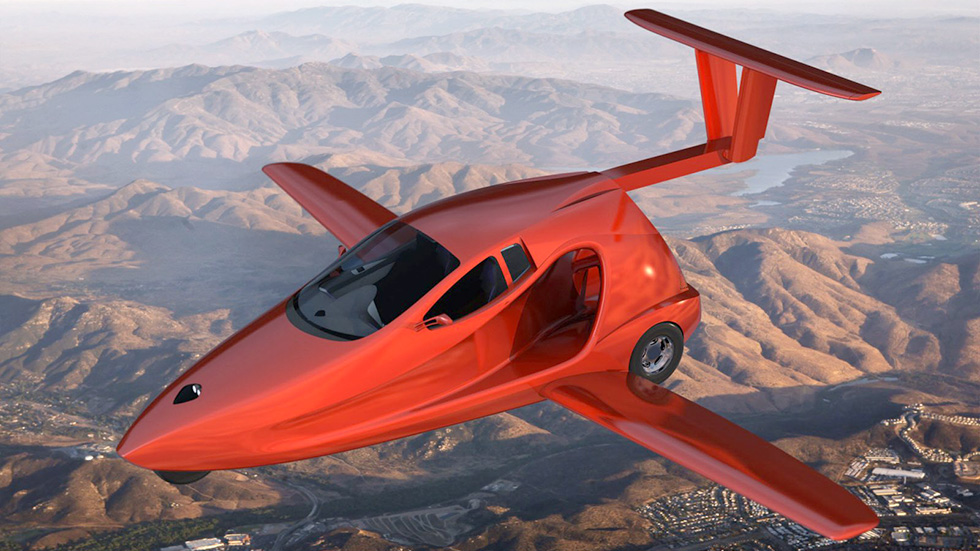 When will this all happen?
If you fly into Manchester-Boston Airport in one of these things the difference now is that instead of putting it in a hangar and calling a cab or Uber, you fold the wings up and you can drive to your hotel.
Most of the technology referred to in this article is already available in some form. What is more difficult to predict is when it will become economically viable for mainstream production. One thing you can be sure of is that, whatever it looks like and however it works, you will be able to find the latest novelties in Neomania Magazine. Stay tuned…
Sooner that we think… we may hear a very unique and unheard question:
"Dad, can my first car be a Flying Car?"