Femininity and fun by George Hobeika
Glamour and sophistication at its finest. That's what George Hobeika proposes to fill tedious autumn afternoons with elegance.
Unrestrained creativity. Joy. Enthusiasm. Extraordinary exclusivity. This is how the creative co-directors of the maison, Georges and Jad Hobeika, seek not only to begin to write a completely new page in the history of the brand, but they also want women to become a true wonder of nature, like the one that all the designs presented in this new collection aim to emulate.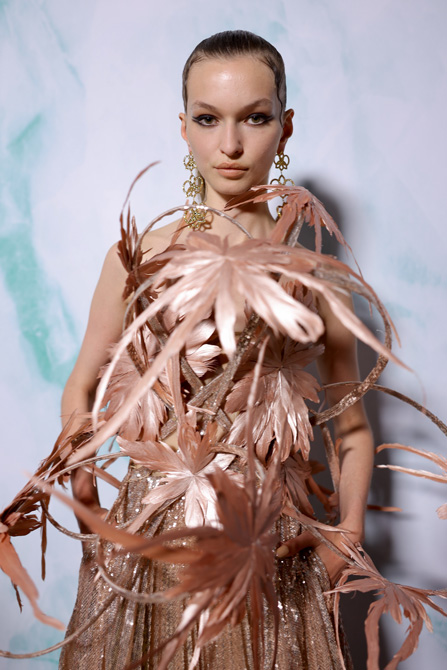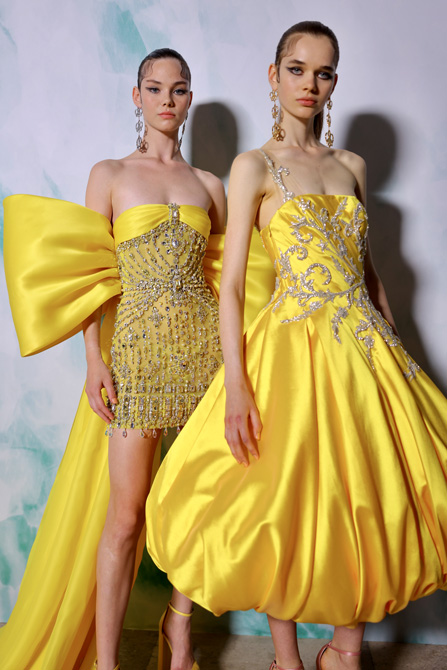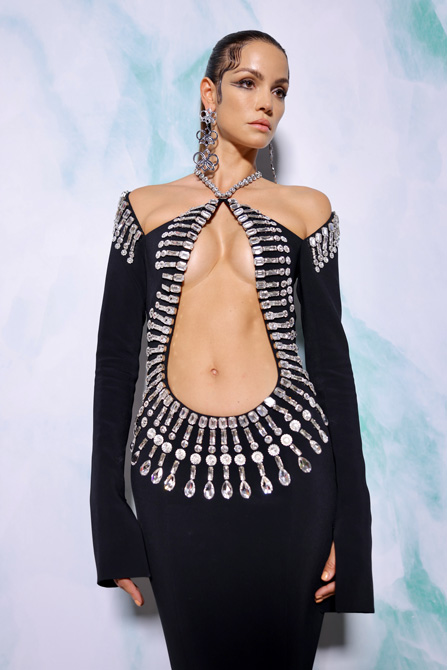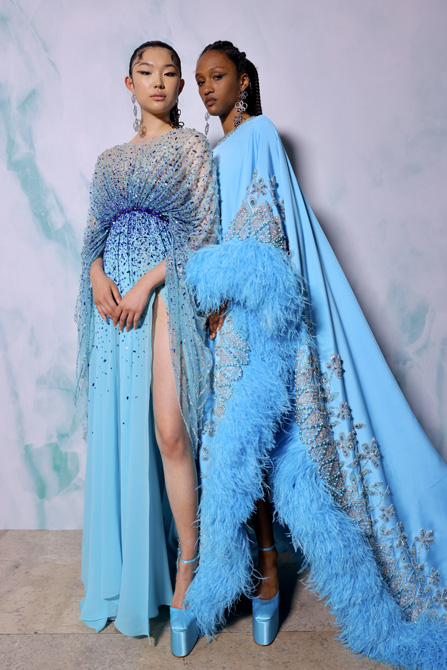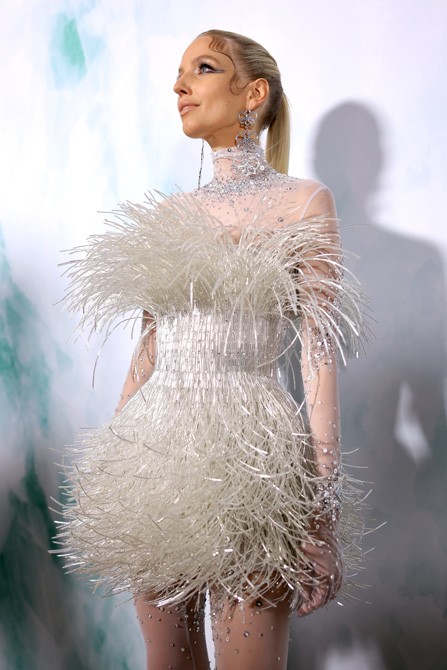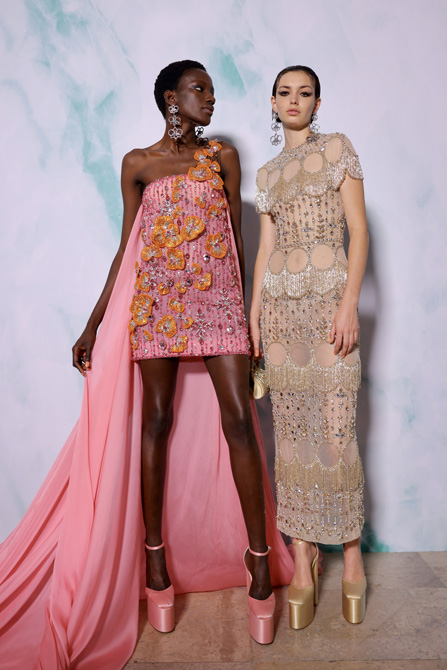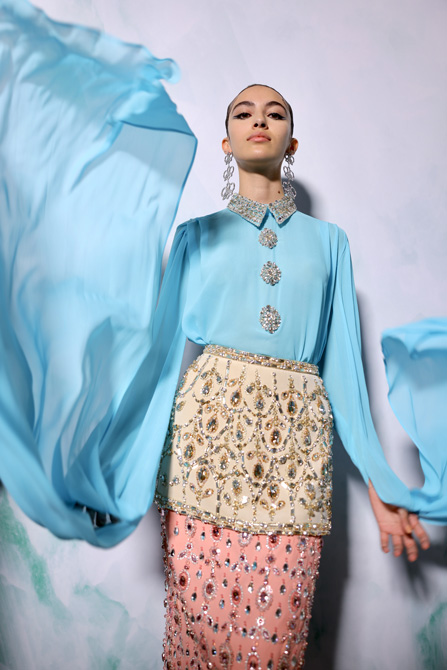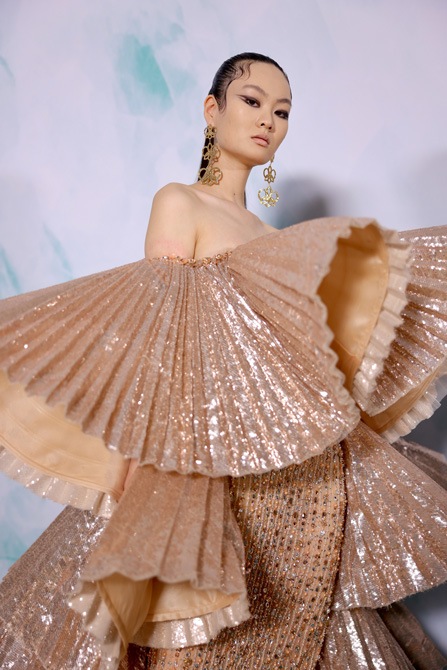 This collection doubtlessly becomes the clear exponent of how haute couture should be understood. A haute couture that finds in each and every one of the pieces of this Lebanese fashion house the perfect way to dress the afternoons of an autumn which the designers imagine and dream full of femininity and fun.
In this way, George Hobeika is committed to shapes that embody the true power of life and creativity.
To do so, he does not hesitate to rely on colours and unique sparkles to draw in our minds waterfalls and waves, as well as a blistering sun that longs to remain present in our lives despite the cold temperatures that the calendar seems to announce.
Femininity and fun are created from unique pieces, born from the most delicate stitching and the most perfect patterns. They're willing to accompany women in those evenings and meetings where exclusivity becomes, or at least should become, the most distinguished guest.
Feathers wonderfully set in delicate tulle, filled with the most exclusive rhinestones; volumes wrapping the feminine curves masterfully with no fear or hesitation; satins, transparencies and organzas which, dyed in colours that remind us little or nothing of autumn, attempt to transform every moment lived into an eternal gift that George Hobeika dreams of giving us.
Who said that yellows, pinks, greens, aquamarines, violets, or light blues should be kept in the wardrobe, waiting for a summer that sometimes takes too long to arrive?
George Hobeika invites us to debunk old myths and go for those exquisite combinations born to take us back to our sweetest and, indeed, most daring dreams.