Jacques-Henri Lartigue photographer of happiness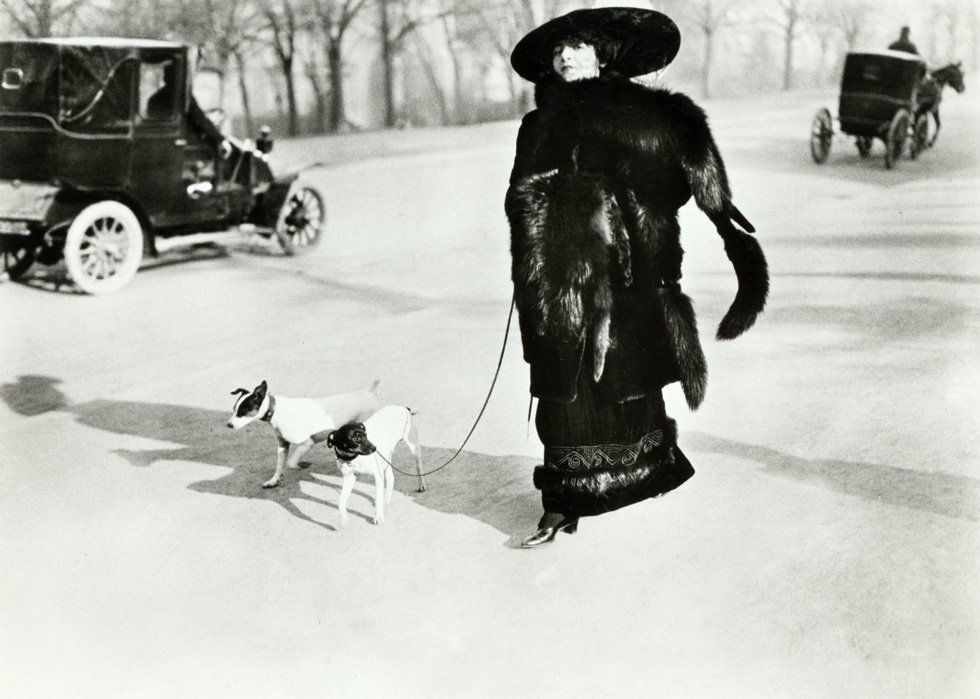 The paradox of photography, its unpredictable generosity and democratic inclusiveness is exemplified in the story of Jacques-Henri Lartigue. Late in his life, Lartigue would be hailed as one of the founders of modern photography. In reality, he was the ultimate amateur.
In a remarkable series of family albums, he assembled a portrait of turn-of-the-century France, as it appeared to the eyes of a fun-loving boy, from a very young age. Jacques Lartigue was introduced to photography as early as the year 1900 by his father, Henri Lartigue. He gave him his first camera in 1902 when Jacques was eight years old.
It's marvellous, marvellous! Nothing will ever be as much fun. I'm going to photograph everything, everything!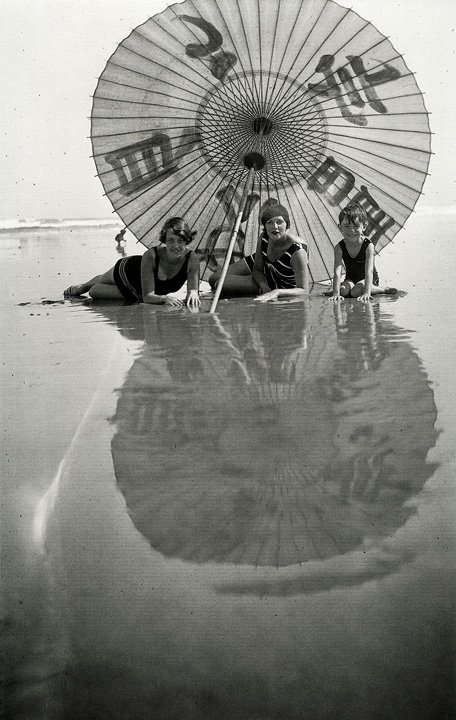 From then on, Jacques recorded incessantly the world of his childhood, from automobile outings and family holidays to inventions by his older brother Maurice (nicknamed Zissou).
Born into a prosperous family, the two brothers were fascinated by cars, aviation and sports currently in vogue. Jacques used his camera to document them all. As he grew up, he continued to frequent sporting events, participating in and recording such elite leisure activities as skiing, skating, tennis or golf.
In 1911 Jacques Henri Lartigue was no merely as unprejudiced as a child; he was a child. By the time he was ten he was making photographs that anticipate the best small-camera work of a generation later. He was a privileged child and he made the best of it.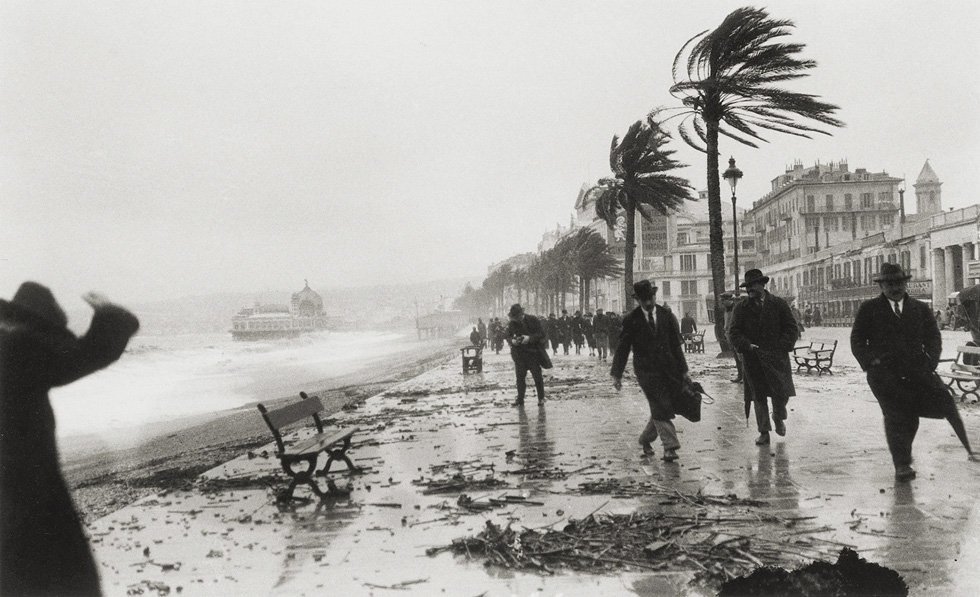 From the subjects of his pictures one would assume that the life of his family was dedicated wholly to the pursuit of amusement: the beach, the racetrack, beautiful woman in elegant costumes, heroic motor cars and daredevil drivers, flying machines and all manner of splendid, including photography itself. Even if Lartigue had been an ordinary photographer, his document of these things would be precious. But he was in fact a photographer of marvellous talent.
He caught memorable images out of the flux of life with the skill and style of a great natural athlete, a visual athlete to whom the best game of all was that of seeing clearly.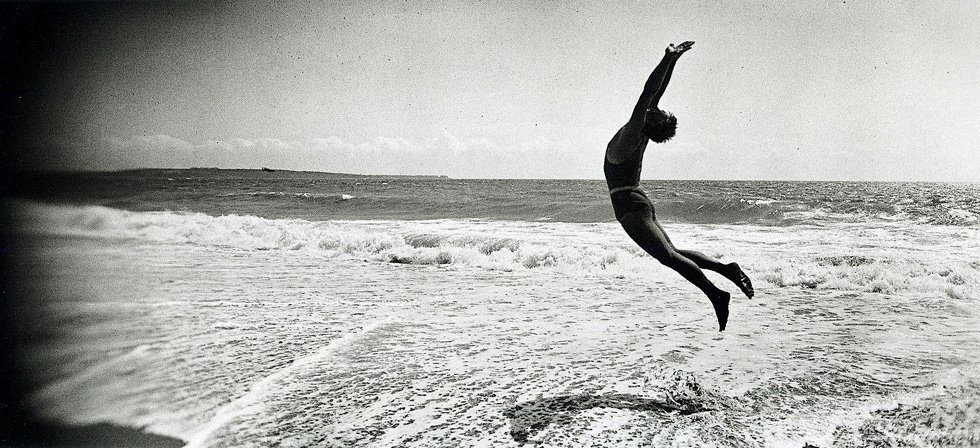 Photography to me is catching a moment which is passing, and which is true.
But young Jacques, acutely aware of the evanescence of life, worried that photographs were not enough to resist the passing of time. How could images taken in just a few seconds convey and retain all the beauty and wonder around him? In parallel to his photography, he therefore began keeping a diary, and continued to do so throughout his life. He also took up drawing and painting in 1915.
After briefly attending the Julian Academy in Paris, he became a professional painter, exhibiting his work from 1922 on in Paris and the south of France.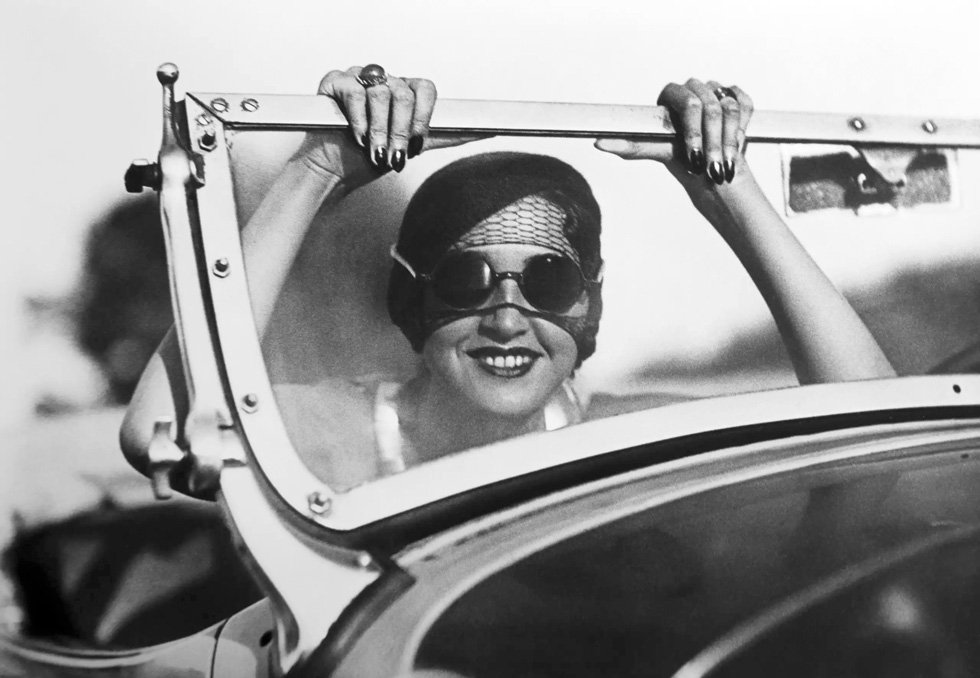 In 1919, Jacques married Madeleine Messager, the daughter of music composer André Messager. Their son Dany was born in 1921. Jacques and Madeleine divorced in 1931.
Jacques circulated in high society until the early 1930s, when the decline of the Lartigue fortune forced him to look for other sources of income. But he refused to give up his freedom by taking on a steady job. He preferred to live meagerly off his painting throughout the 1930s and 1940s. In the early 1950s, while pursuing his painting career, he also began to receive some recognition as a photographer.
In 1962, with Florette, his third wife, he sailed by cargo ship to Los Angeles. During this travel, they stopped in New York. He could not imagine that the following year, he would have his first-ever photography exhibition at the Museum of Modern Art.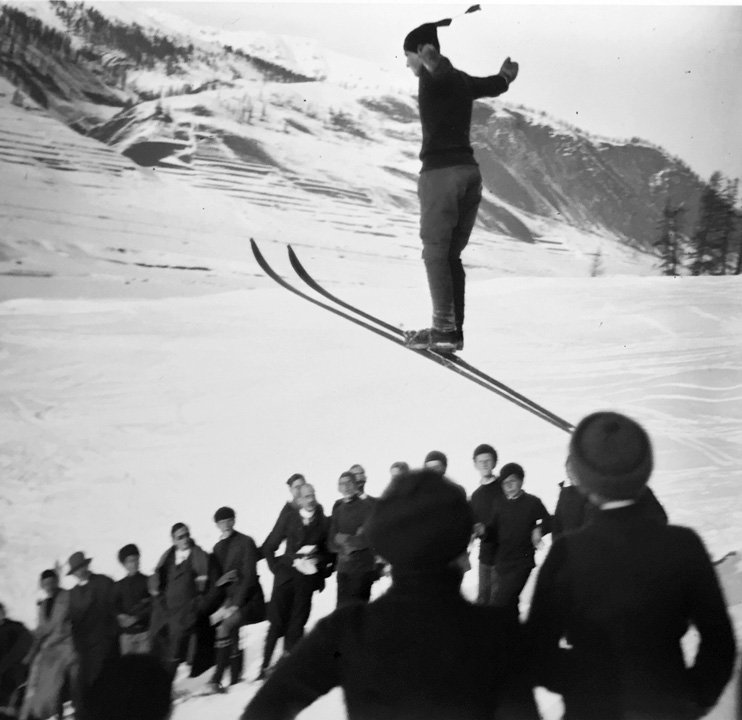 Much to his surprise, at 69 years old, Lartigue rapidly became one of the twentieth century's most famous photographers.
Jacques Henri Lartigue was unknown as a photographer until 1963 when he was 69 years old. His boyhood photographs were serendipitously discovered by Charles Rado of the Rapho agency. Rado introduced him to John Szarkowski, curator of the Museum of Modern Art in New York, who in turn arranged an exhibition of his work. After a life being unknown, his photos were shown for the first time in a solo exhibition at the Museum of Modern Art in New York.
From this, there was a photo spread in Life magazine in 1963, coincidentally in the issue which commemorated the death of John Kennedy. This ensured the widest possible audience for his pictures. It also introduced Lartigue's work to a wide public. By then as he received stints for fashion magazines, he was known in other countries other than his native France.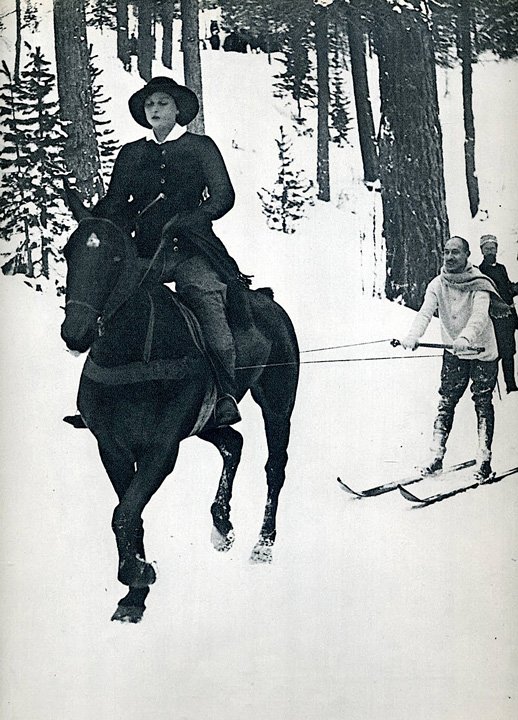 The year after the newly elected President of France, Valery Giscard d'Estaing, commissioned him to shoot his first official portrait. The result was a simple photo without the use of lighting, utilising the national flag as a background. He was then rewarded with his first French retrospective exhibition at the Musée des Arts Décoratifs in 1975. Thanks to this, he had more commissions from fashion and decoration magazines flooding in for the rest of his life.
In 1979, Lartigue signed an act donating his entire photographic collection to the French government. He was the first living French photographer to do so.
He also created the Association des Amis de Jacques Henri Lartigue to conserve and promote his work. In 1980, another exhibition Bonjour Monsieur Lartigue was shown at the Musée Grand Palais in Paris. He continued taking photographs, painting and writing until his death in Nice in 1986, at the age of 92. Jacques left behind more than 100,000 photographs, 7,000 diary pages and 1,500 paintings.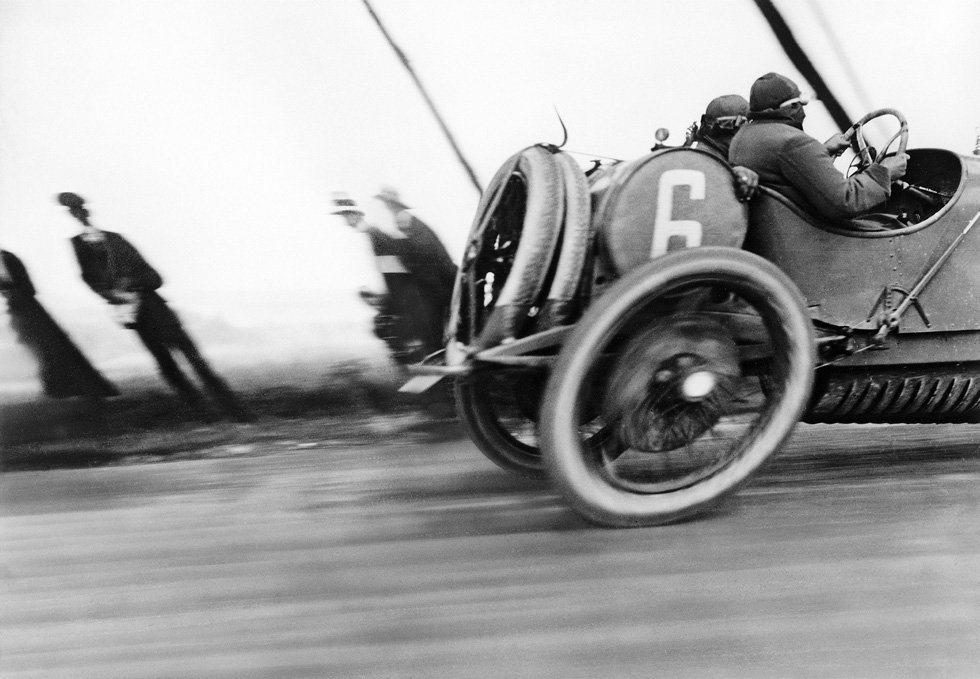 Lartigue is most famous for his stunning photos of automobile races, planes and fashionable Parisian women from the turn of the century. His subject matter being primarily his own life and the people and activities in it.
As a child he photographed his friends and family at play: running and jumping, racing wheeled soap boxes, building kites, gliders and aeroplanes, climbing the Eiffel Tower and so on.
He also photographed many famous sporting events, including automobile races such as the Coupe Gordon Bennett and the French Grand Prix, early flights by aviation pioneers including Gabriel Voisin, Louis Blériot, and Roland Garros, and tennis players such as Suzanne Lenglen at the French Open tennis championships.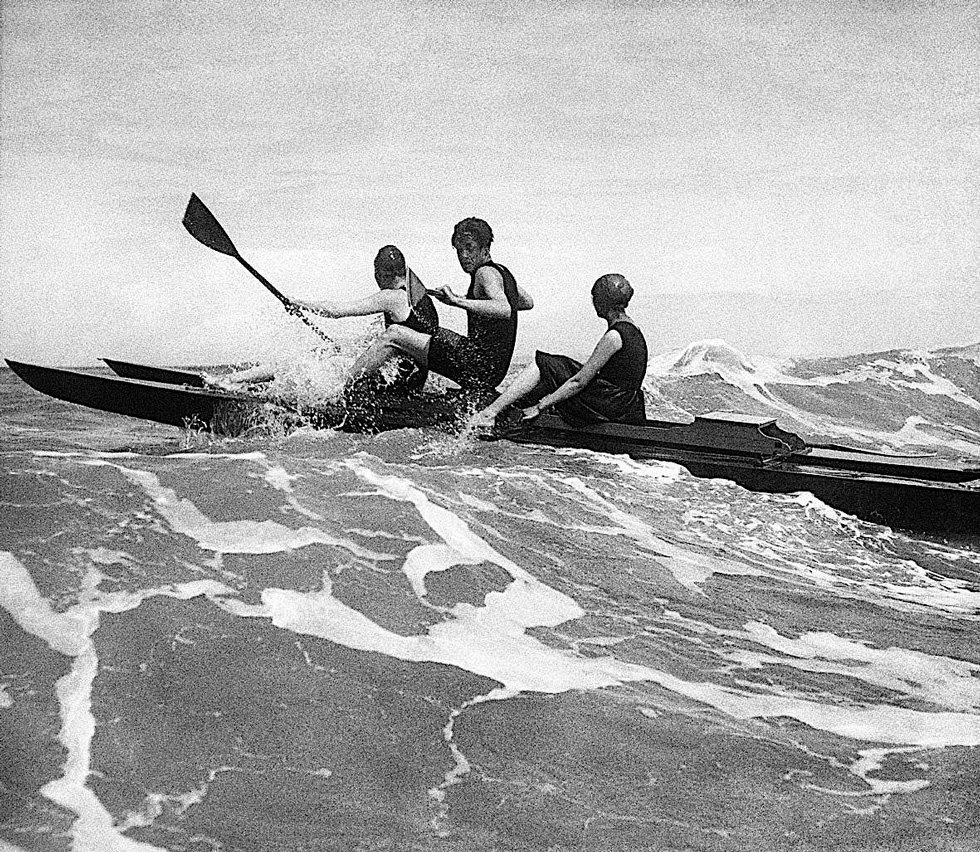 Although little seen in that format, many of his earliest and most famous photographs were originally taken in stereo, but he also produced vast numbers of images in all formats and media including glass plates in various sizes, some of the earliest autochromes, and 35mm film.
His greatest achievement were 120 huge photograph albums, which compose the finest visual autobiography ever produced. While he sold a few photographs in his youth, mainly to sporting magazines such as La Vie au Grand Air, in middle age he concentrated on his painting. This is how he earned his living, although he maintained written and photographic journals throughout his life.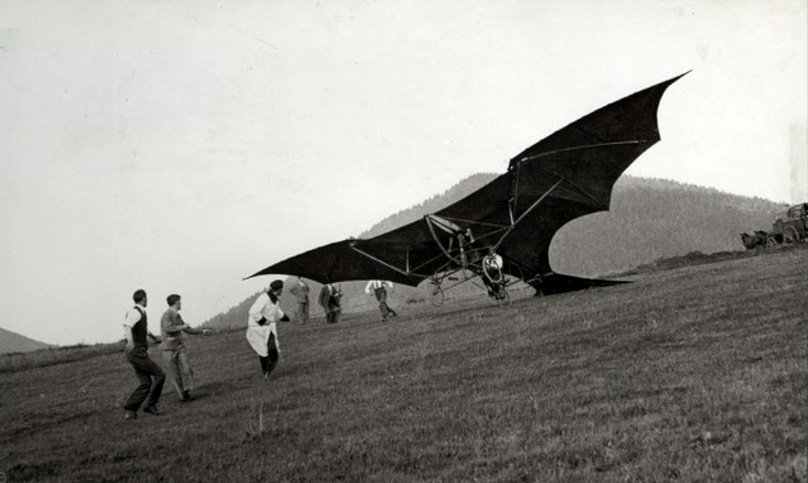 His first book, Diary of a Century was published soon afterwards in collaboration with Richard Avedon. From then on innumerable books and exhibitions throughout the world have featured Lartigue's photographs. He continued taking photographs throughout the last three decades of his life, finally achieving the commercial success that had previously evaded this rather unworldly man.
Lartigue had no perceptible effect on the development of twentieth- century photography, since his work was virtually unknown until a half- century and more after the best of it had been done. When his work came to light, it seemed to confirm the inevitability of what had happened in photography much later. Then, more mature and sophisticated photographers came to understand what the child had found by intuition.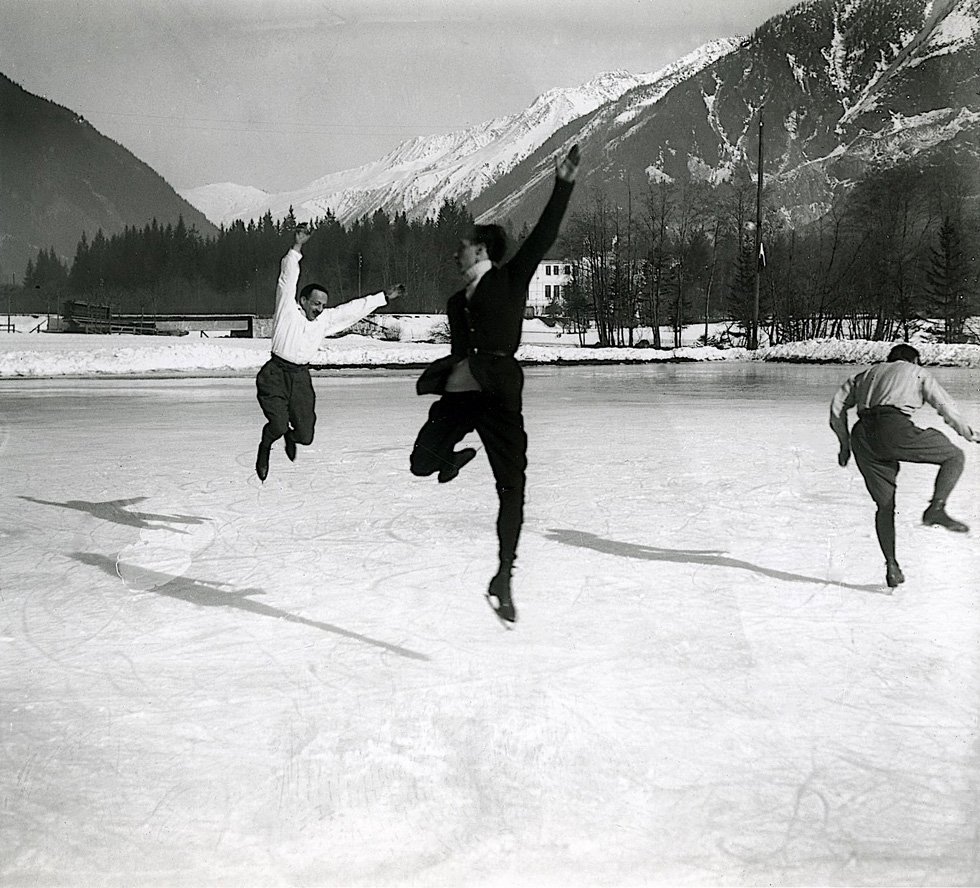 He is essentially the gifted amateur. He has got access to all the best equipment, the state art, he has a father who is passionate about photography, subscribed to magazines. He's just got all the advantages. Throughout his entire life, he understands the look of the world at any given moment; how things look; how women look at a certain period in time and how to capture the essence of that moment.
Striking though they are, Lartigue's pictures are not without precedent. Instant photography, which arrested movement for humorous effect, was a cliché of the amateur repertoire. Lartique simply did what everyone else was doing, but with more flair and more daring.
All the jumping and flying in Lartigue's photographs, it looks like the whole world at the turn of the century is on springs or something. There's a kind of spirit of liberation that's happening at the time and Lartigue matches that up with what stop action photography can do at the time, so you get these really dynamic pictures. And for him, part of the joke, most of the time, is that these people look elegant but they are doing these crazy stunts.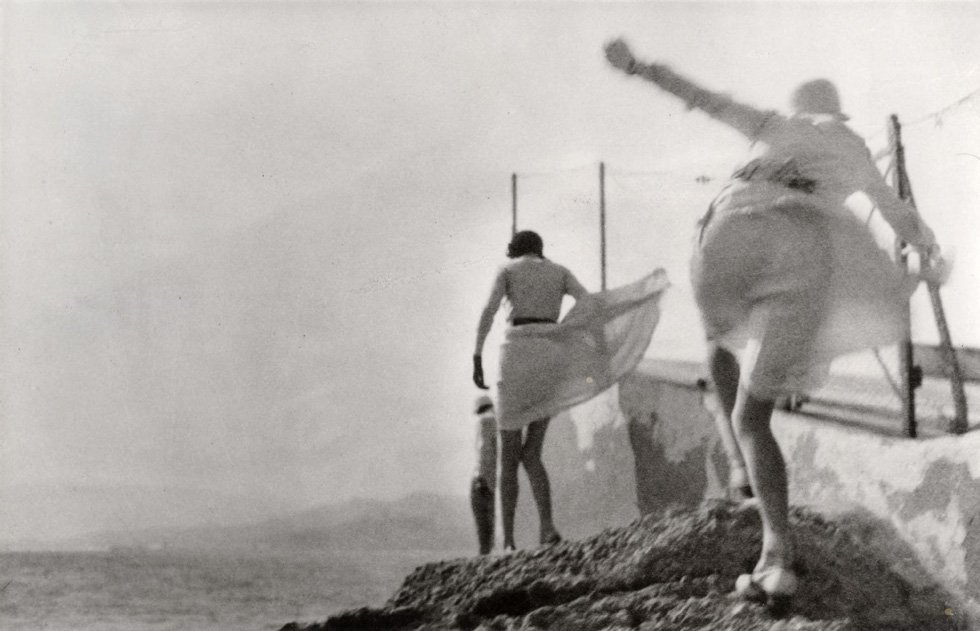 Although best known as a photographer, Lartigue was a capable if not especially gifted painter and showed in the official salons in Paris and in the south of France from 1922 on.
He was friends with a wide selection of literary and artistic celebrities including playwright Sacha Guitry, singer Yvonne Printemps, painters Kees van Dongen, Pablo Picasso and Jean Cocteau. He also worked on the sets of film-makers Jacques Feyder, Abel Gance, Robert Bresson, François Truffaut and Federico Fellini. These celebrities became subjects of his photographs.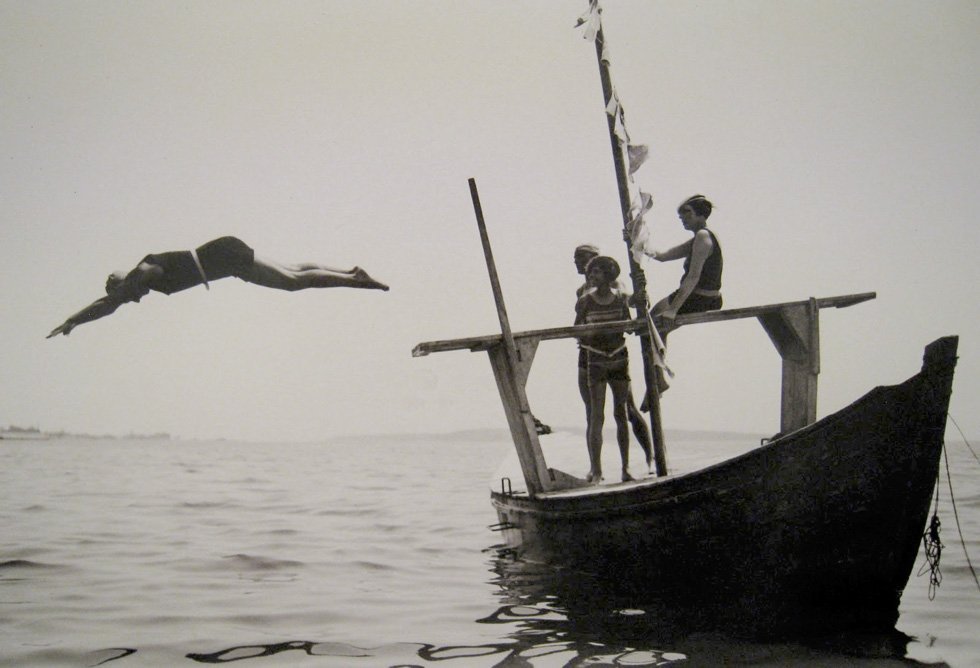 Lartigue photographed everyone he came in contact with, his most frequent muses being his three wives and his mistress, Romanian model Renée Perle.
I take photographs with love, so I try to make them art objects. But I make them for myself first and foremost, that is important.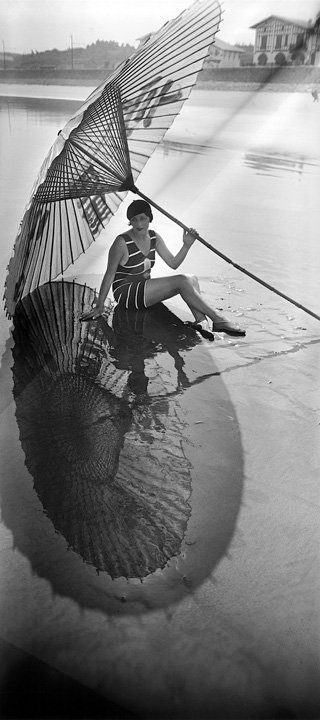 The word amateur has two meanings. In its classical sense it is the antonym of professional and refers to those who pursue an objective for love rather than for rewards. It often identifies the most sophisticated practitioners in a field. Many of photography's greatest names have been pure amateurs. Many others, though mercenaries during the week, have done their best work on weekends.
The other and more popular meaning of the word "amateur" identifies one who plays at his work. One not only less than fully competent, but less than wholly serious. The professional is allowed to be less than competent, but never less than serious. This second variety of amateur is generally handicapped by ignorance of the craft and the tradition of the medium. He is therefore, wholly dependent on his or her native, God-given, unique talent and sensibility. This is almost never enough.
There are, however, rare occasions on which exceptional talent and an unexploited new technique all coincide at a point occupied by one as naive and unprejudiced as a child. In such cases the results can be astonishing. This is the case of this great french photographer who left us an exquisite artistic legacy.