Vivienne Westwood and her legendary "Born in England" reinvigorated
Eccentricity in capital letters in a collection in which gender is dissolved and elevated on spectacular platform shoes with which the Queen of Hearts seems to be saying goodbye with allusions to her beginnings.
If there is a collection with which we can bring out our most eccentric and rebellious side during the coming season, it's the one signed by Andreas Kronthaler for Vivienne Westwood.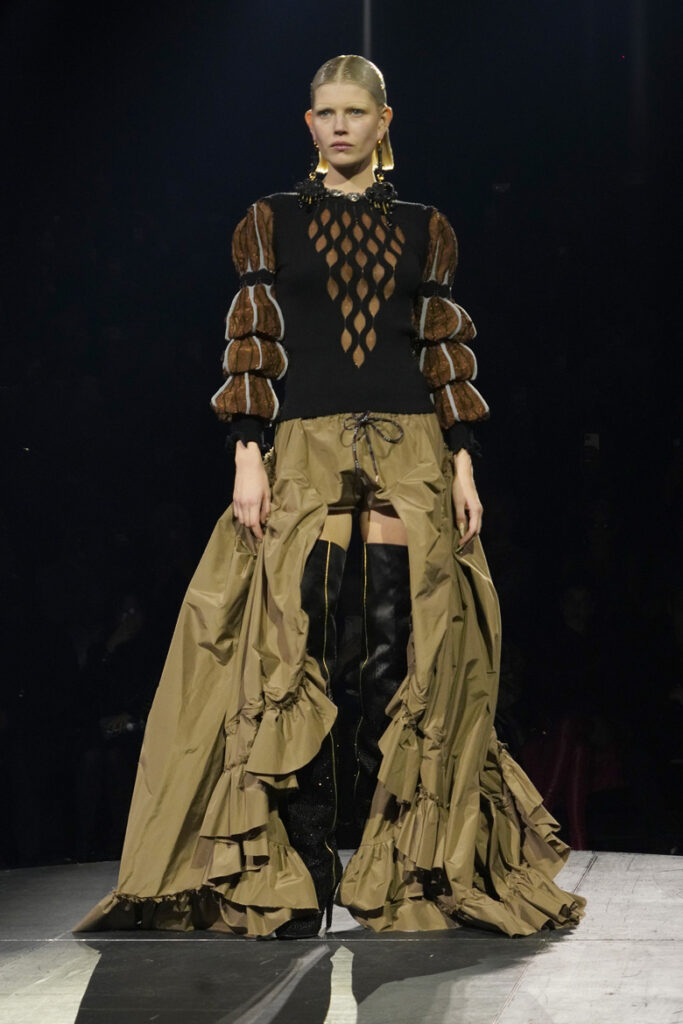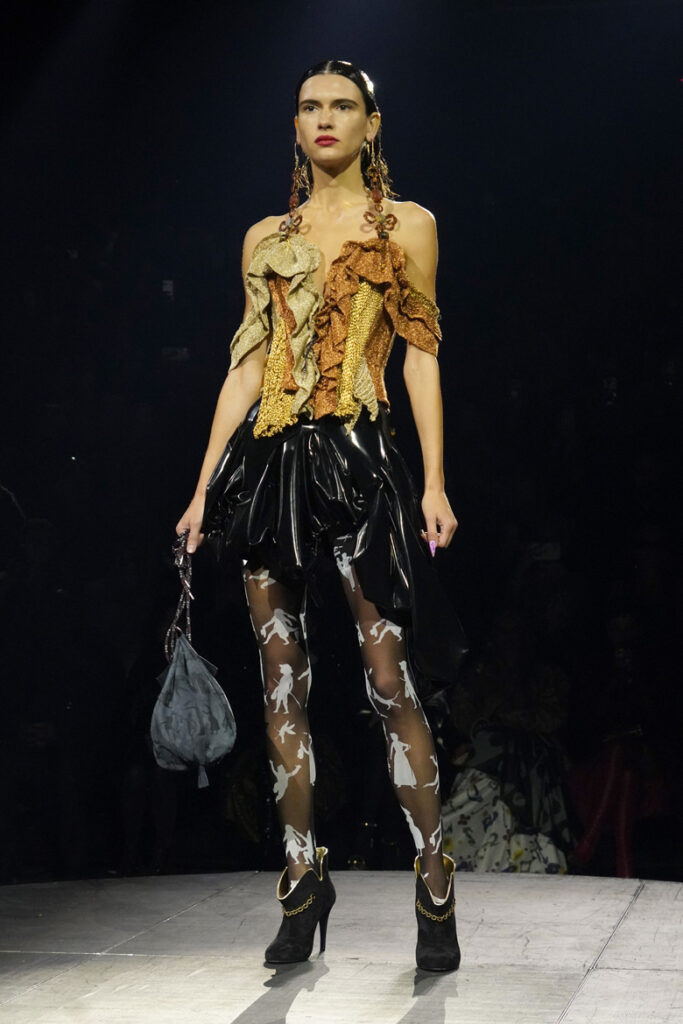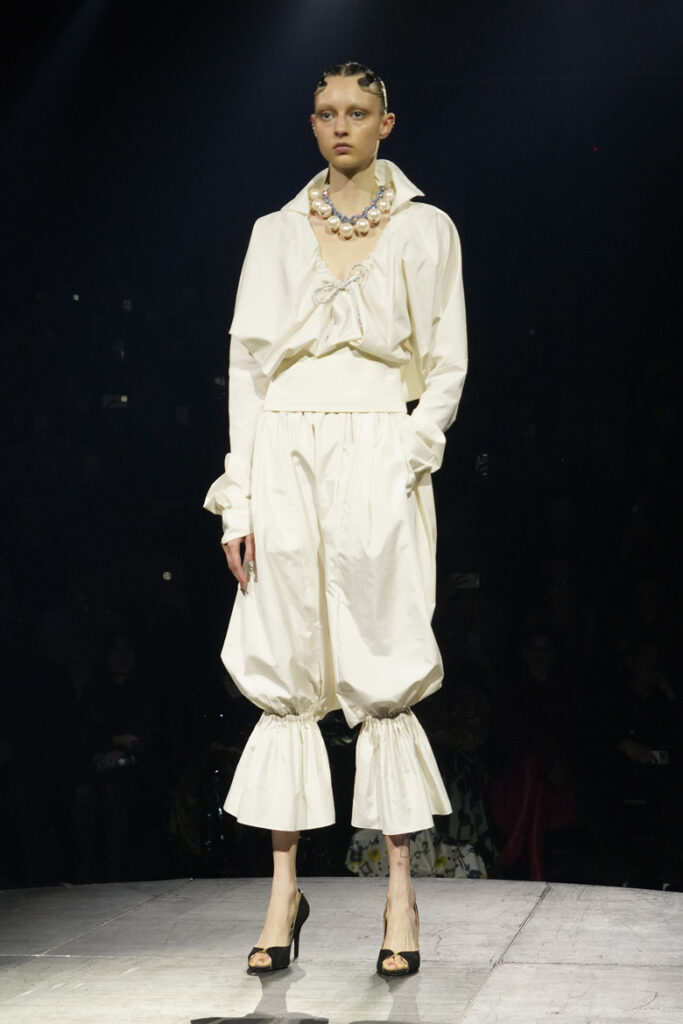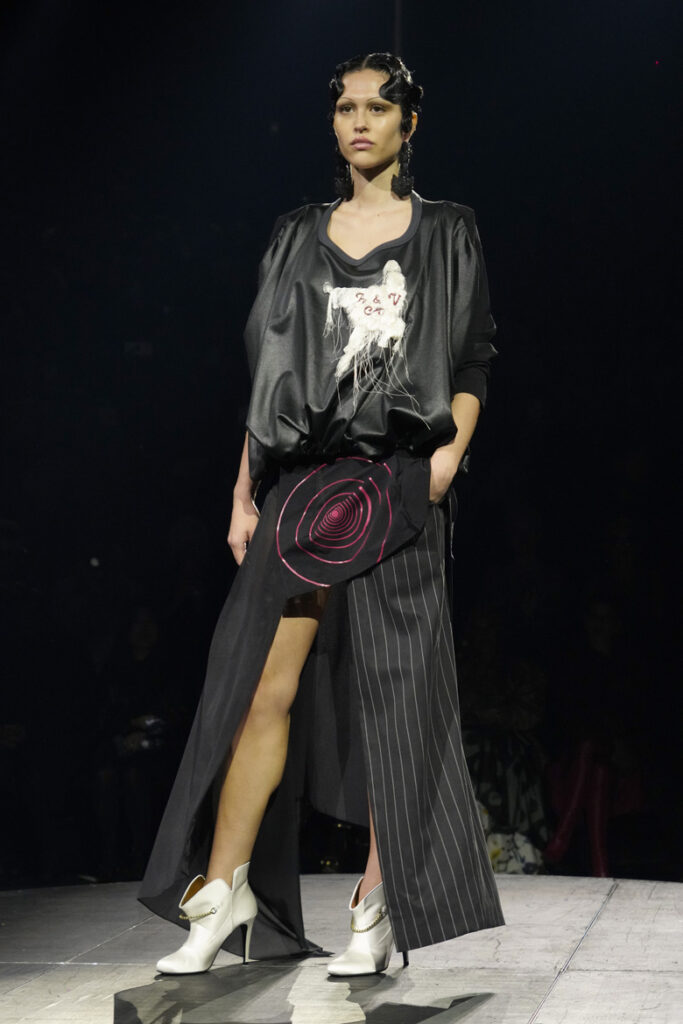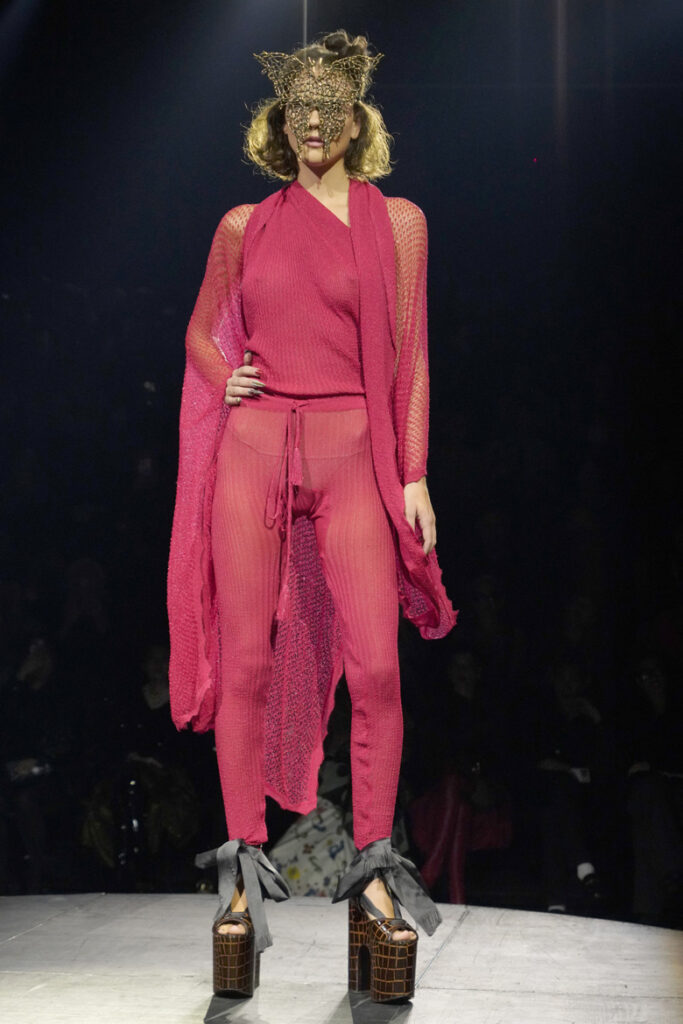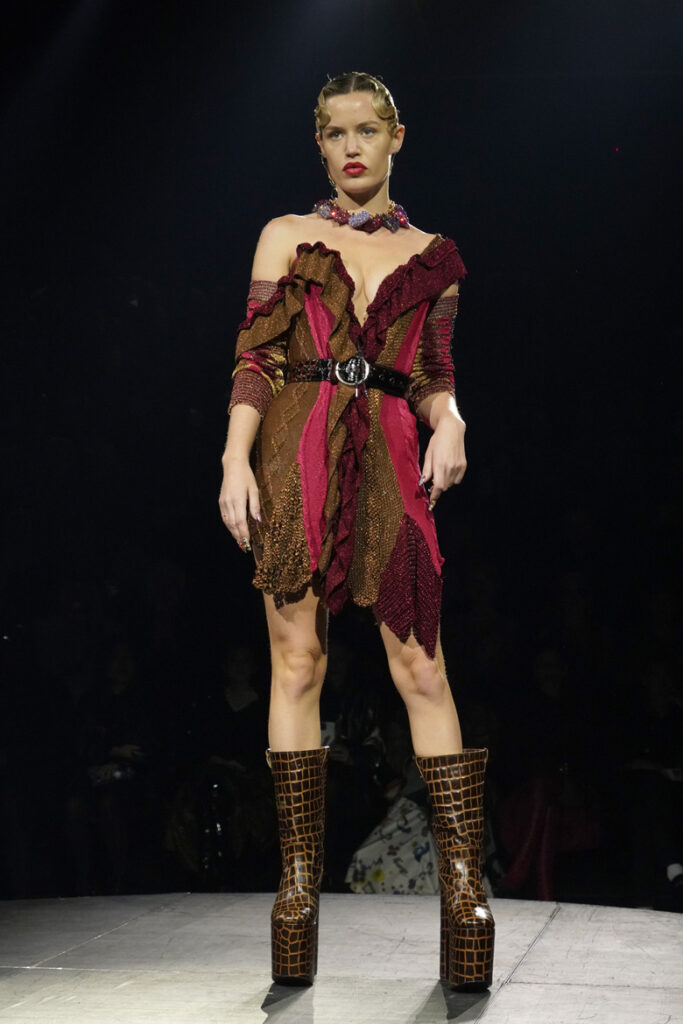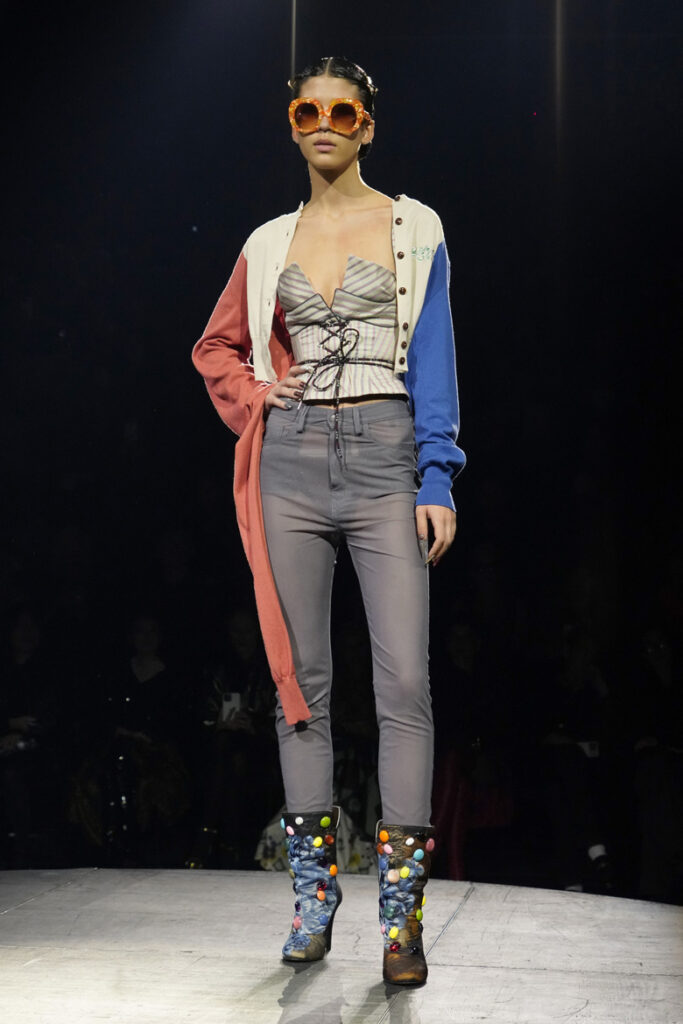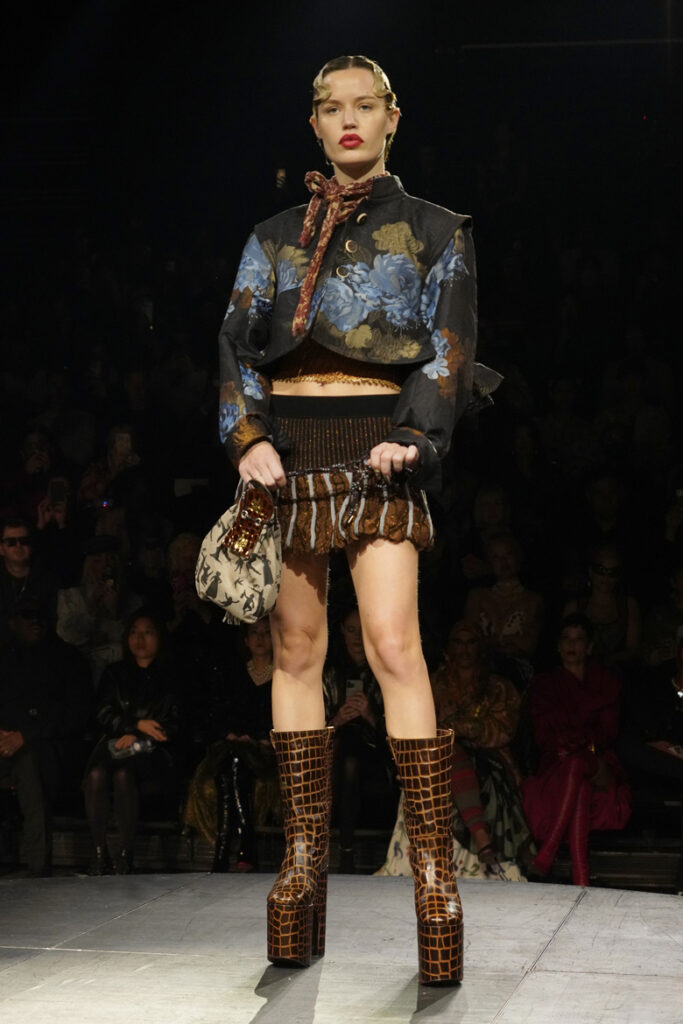 Because when the calendar begins to announce the arrival of warm days to our routine, it will be time to leave behind everything that during the winter may prevent us from showing our most punk, crazy and, why not say it, wild side.
And so, barely realizing it, spring will become the perfect time to immerse ourselves in the eccentricity so typical of the iconic fashion house that, for the coming months, invites us to reveal ourselves to the world in a wild way, far from the artifices and conventionalism that the winter cold seems to impose on our lives.
As such, Vivienne Westwood opens the doors to a universe in which gender is not important and where volumes are ready to take their place under the spotlight.
Bold and prying eyes will focus on every one of the stitches giving shape to bold creations that continue to seek a balance between wilderness and nature.
Eclectic garments full of prints, colour, and emerging constructions that will make it impossible to go unnoticed in the upcoming warm afternoons.
The collection through which Vivienne Westwood invites us to dress up our most special moments is an impressive arrhythmic dance of prints and fabrics, from embroidered denim to tartan and Jacquard avant-garde tailored suits.
Wide trousers emulating skirts made from bandana fabrics, sheer tights, and the unique reinterpretation of tunics with which the designer and creator of the brand made her name in her early years.
All of them give shape to a perfect collection in which men's and women's fashion merge in an almost perfect way to create looks from dawn to dusk.
The result is a new kind of punk that never loses sight of the purest essence of the iconic slogan "Born in England."
It's an ode to the past in which the future is definitely written in capital letters.