Contemporary culture in dynamic Dubai at Art Dubai
Art lovers have been chomping at the bit to experience original art up close and personal since the global pandemic shut down live shows, and Art Dubai is the first major international Art Fair to bounce back.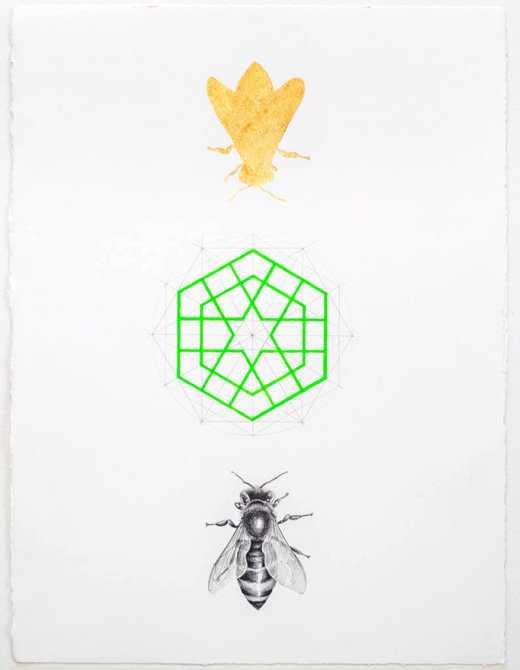 This year's show takes place this March and will return with ninety percent capacity- showcasing over 80 galleries from 36 countries, covering everything from sculpture to film, installation, painting and photography and providing some much needed eye candy for art connoisseurs, collectors and the curious.
Being the epicentre of the underground art world for more than a decade, Art Dubai has a reputation for exposing territories often overlooked by the stuffy Western art world and underrepresented artists- and this year is no different.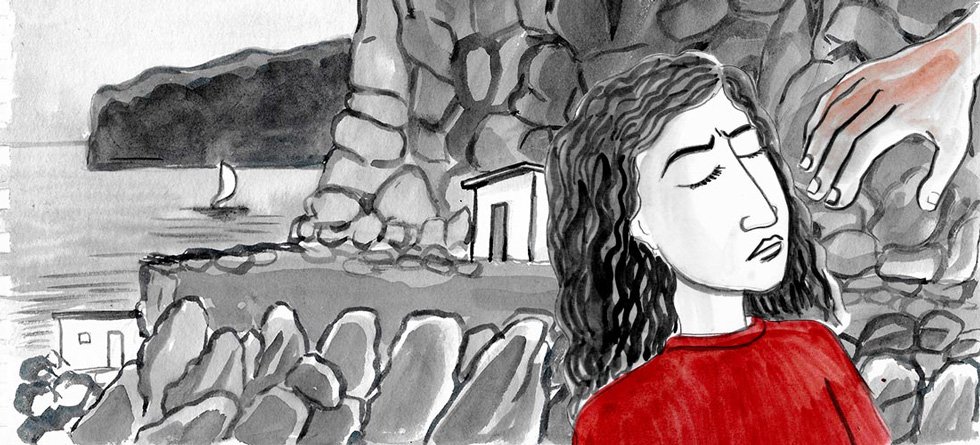 Taking place at the iconic Gate Building at Dubai International Financial Centre (DIFC), the hub of the Fair is committed to well-established art galleries such as the Tabari Artspace which is showing an exhibition by the Kuwaiti surrealist painter Alymamah Rashed. Whilst the popular Andakulova Gallery offers a solo exhibition Plastic Diary of Change' by Saule Suleimenova; the Farjam Foundation is hosting an exhibition featuring works by 13 Emirati artists, and London's Sotheby's Auction House has a number of it's key works on view.
However, many emerging artists are also represented, and there is a notable increase in the digital landscape throughout the Fair. The footage from NYU Abu Dhabi Art Gallery Not in, of, along, or relating to a line explores an intimate perspective of nine artists- representing identity, transformation and history through filmed experiences.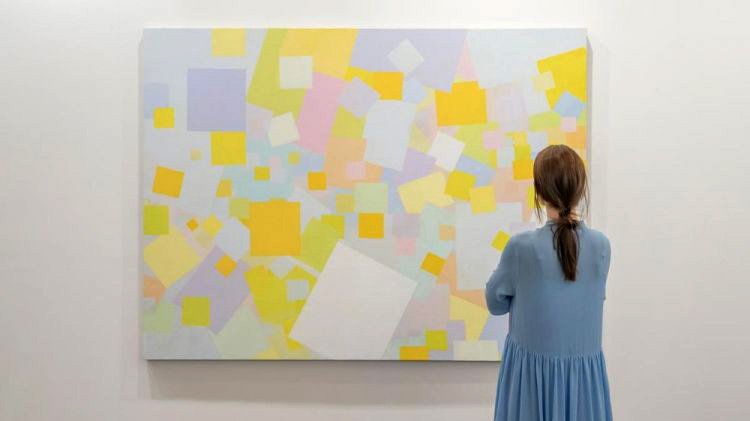 Further examples are The Sky Oscillates Between Eternity and Its Immediate Consequences by Nadim Choufi and the illustrated novel 17-year Cicada by Sarnath Banerjee which lead the way for next gen art, and raised questions on societal issues and mental health. Whereas Age of You: a kaleidoscopic exploration of the extreme self is a montage of works from over 70 contributors including artists, designers, filmmakers, musicians and creative technologists to represent versions of 'self'.
New spaces at the Fair present innovative programming, such as Van de Goudenberg, which hosted a solo exhibition by Greek artist and sculptor Ioannis Kadras; Legacy Art will provide an accessible open-access workshop Tree of Life, and ICD Brookfield Place presented a unique, architectural data-sculpture installation, DATAMONOLITH_AI.
Further afield, an outdoor sculpture park at the iconic Gate Building is the home of ten large scale installations making up a group show A Matter of Space. And street art fans can flock to see presentations The World of Banksy- the Immersive Experience by Vardar Entertainment, and Future Mosaic which is Shepard Fairey's first solo exhibition in the Middle East.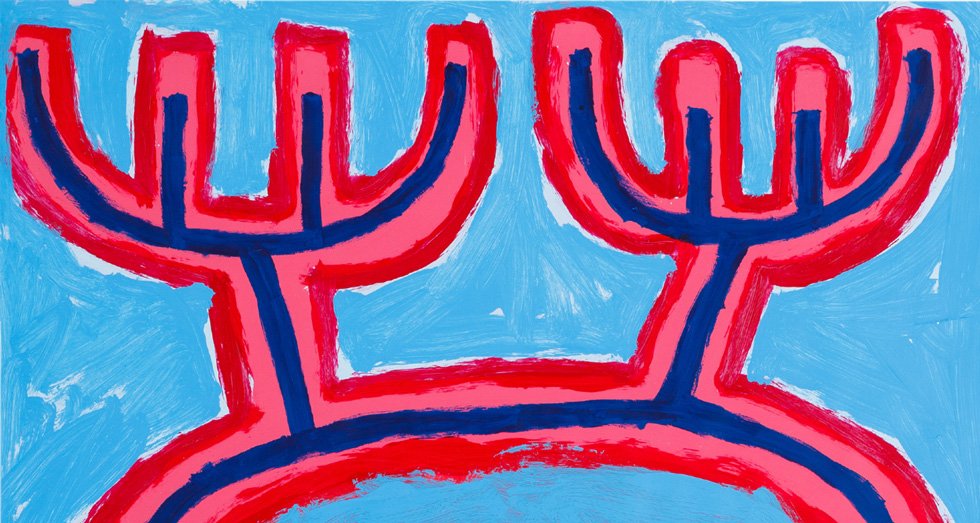 Across town in Al Fahidi Historic Neighborhood- Dubai's Creekside heritage district, the XVA Gallery presents Silent Confabulations by Huma Dhoaib and a pop-up with new initiative, Born Free Ceramics. Whilst the Jaddaf Waterfront, is the location for Hiwa K's interactive commission Do You Remember What You Are Burning.
Other galleries host temporary exhibitions, such as A Memory of Places at Fann A Porter workshop whilst the luxury Jumeirah hotel will be showing work of six Egyptian artists, and Sarah Daher is curating a show with a female perspective This lark sips at every pond: women as artist and muse at at Maison 15.
By working within the shadow of the global pandemic, artists have adapted to a new way of presenting art – both in person and virtually, and the UAE art community has proved its resilience. The Art Dubai app will enable visitors to enjoy the dynamic programme and feel confident in the implementation of safety measures and protocols.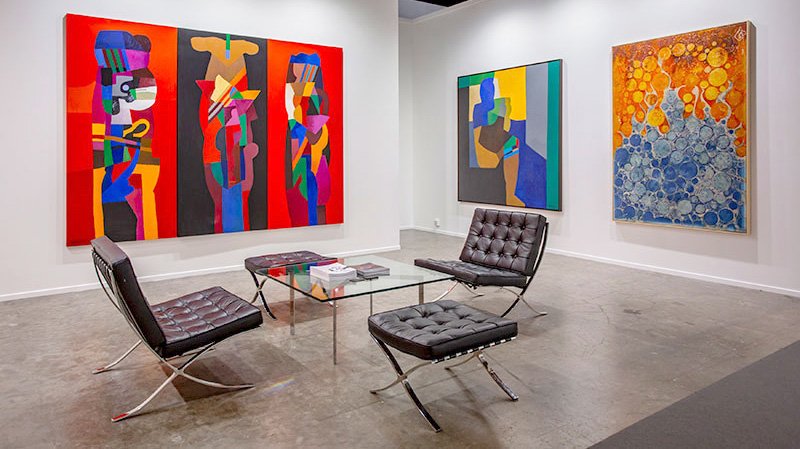 The physical Fair has adopted a layout to enable social distancing and safe crowd management, and the organisers have implemented a mandatory pre-booking system for events inside and outside of the Fair site. Guests also have access to health concierge services, including advice on PCR test requirements for entry to the United Arab Emirates.
With a focus on work by artists hailing from the lesser known markets, Art Dubai is an opportunity to discover new raw talent and is an exciting and relevant addition for anyone with an interest in the global landscape.
However, if you will miss the Fair, the arts scene in UAE is buzzing throughout the year, and Abu Dhabi will be hosting a major new exhibition Abstraction and Calligraphy – Towards a Universal Language at Louvre Abu Dhabi, which is a showcase of 101 artworks from 16 partner institutional collections including Guggenheim Abu Dhabi and the Centre Pompidou, Paris, and promises to be a major attraction for later in 2021.
Art Dubai runs from 29 March – 3 April 2021
More information here.