Café Marly, a place to dream under the Louvre
Paris offers incredible options for dreaming. Café Marly is one of them.
Located right under the arches of the Louvre, it's a unique setting with a splendid terrace where you can enjoy a coffee in the purest French style.
Have you ever considered what greatness tastes like? Café Marly has the answer.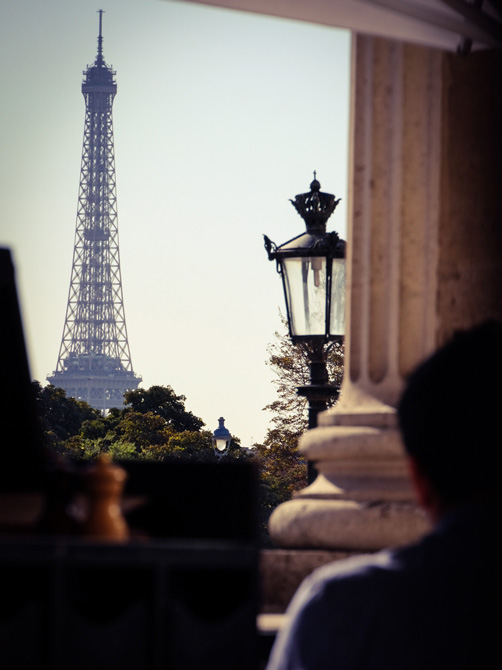 In the Louvre Museum itself, in a narrow but comfortable corridor of the Richelieu wing, and with an imposing view of the Great Pyramid of the Louvre, this charming place stands out as a must-stop if you decide to visit Paris this autumn.
Café Marly is a unique and iconic place, strongly linked to the culture and luxury of one of the most beautiful and special cities in the world.
Now part of Parisian DNA, the interior of Café Marly perfectly combines the grandeur of the royal past with the contemporary vibe of today.
It's a unique place where you can enjoy an exclusive and refined setting, combined with an exquisite cuisine in the purest continental style.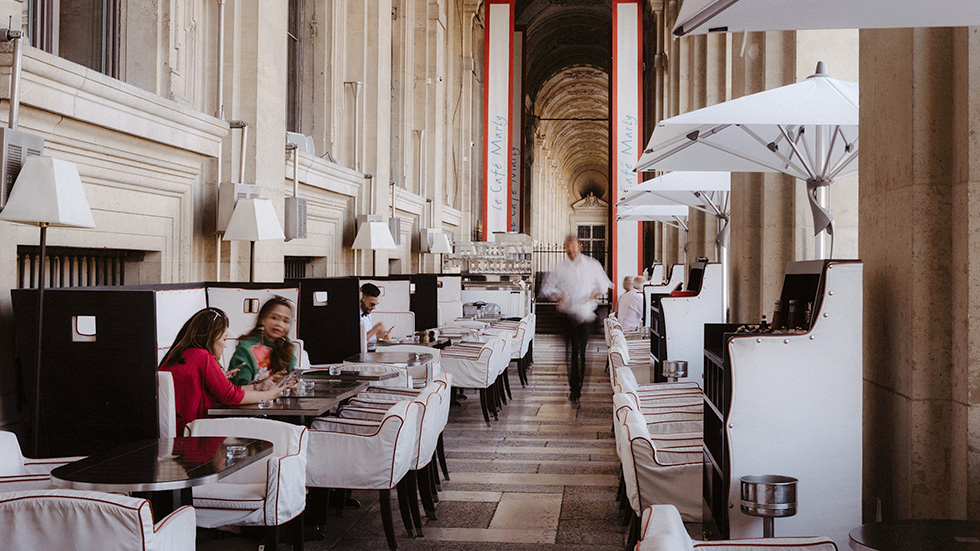 And inside the venue, a marvellous space: its spacious terrace. A sublime spot under the arches surrounding the Cour Napoleon, the best place in Paris to fall in love with the unparalleled beauty of the famous crystal pyramid by leoh Ming Pei.
The food is extremely tempting. The cuisine you can try in what is considered one of the French capital's best-kept secrets is refined and perfectly matches the most traditional flavours with the latest trends cooked in the most avant-garde kitchens.
All of this, of course, without losing that classic air that embraces the visitor once he or she decides to immerse themselves in this magical space.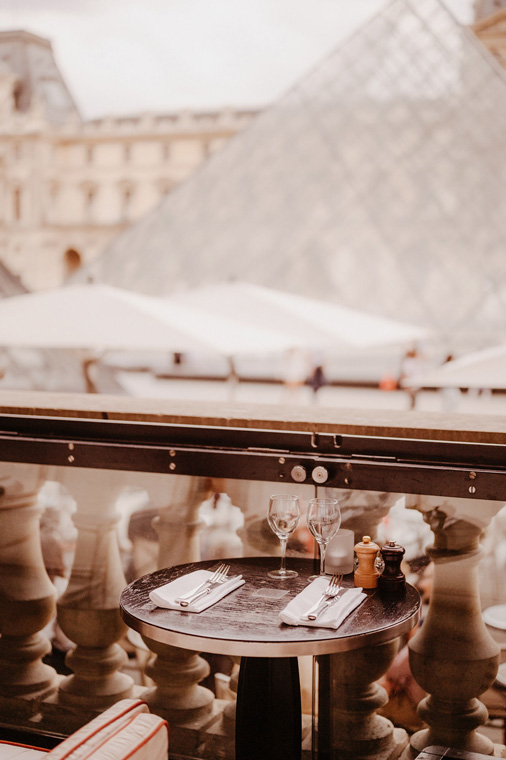 Delicately chosen products become Café Marly's best introduction and are mixed with extraordinary expertise in original dishes, in which refinement and savoir faire are exquisite.
A place that is definitely worth a visit. A different and distinguished corner where everything fades into the background when, seated on the terrace, we watch life go by in the purest Parisian style.
Enjoy!