DistrictHive or how to get outstanding photographs
Seeking out special spots from where to capture the full essence of an image is no easy task. That's why when professional photographers hear DistrictHive, they know that nothing can go wrong. They're picking a winner.
Framing. Bringing out nuances. Finding the perfect angle so the photo is able to express everything that the photographer has in their head, and sometimes in their heart, is by no means simple. That's why when fashion, film, and art professionals encounter DistrictHive, ñthe perfect mix of modernity and natureñ they know that there will be no snapshot they can't take thanks to this luxury setting in Granada.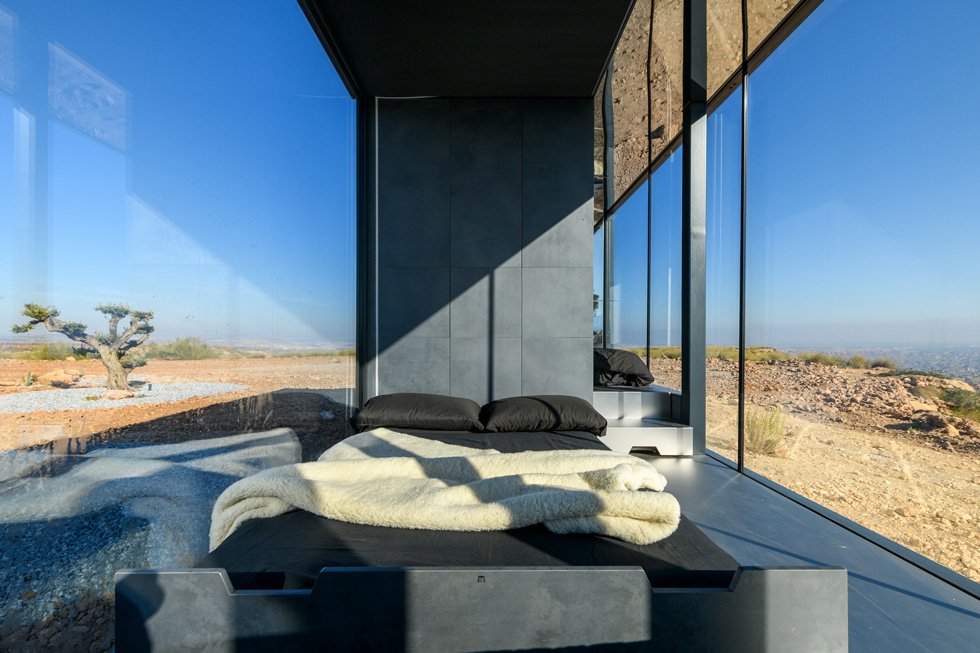 This is how we could define a unique and unforgettable milieu in which the purest and most traditional nature is beautifully combined, resulting in a one-of-a-kind project that more and more people are captivated by every day.
DistrictHive is a luxurious and totally environmentally friendly accommodation located in an exceptional location in Granada – the Gorafe desert, a place that offers visitors uniquely rich landscapes.
For all these reasons, it's not surprising that quite a few brands and professionals from the world of fashion, photography and film haven't hesitated to grab their equipment and set off on an adventure to capture the perfect photo.
DistrictHive means breathtaking views of an enormous expressive force; surroundings filled with features that make them especially attractive as a setting for work signed by major brands from a wide range of fields.
But DistrictHive is also a clear commitment to an unprecedented architectural notion. This is the world's first truly autonomous podtel (capsule hotel).
A small module of barely thirty-five metres square, divided into different areas in which the utmost thermal efficiency is perfectly combined with an exquisite care for every single detail. This human recharge station has become an exceptional opportunity to connect with nature while admiring the goodness that our planet offers us. All that without having to renounce a world of luxury and sophistication.