Isamu Noguchi
Isamu Noguchi was a significant and well-regarded sculptor of the 20th century. He produced sculptures, gardens, furniture and lighting designs, ceramics, architecture, and set designs during the course of a career of artistic endeavor. His work raised the bar for the reunification of the arts with its unique blend of subtlety and boldness, heritage and modernity.
Internationalist Noguchi traveled widely all of his life. He discovered the effect of massive public works in Mexico, earthy ceramics and peaceful gardens in Japan, subtle ink-brush techniques in China, and the purity of marble in Italy. (In his later years, he had studios both in Japan and New York.)
He used a variety of materials, including stainless steel, marble, cast iron, balsa wood, bronze, sheet aluminum, basalt, granite, and water in his work, incorporating all of these sensations.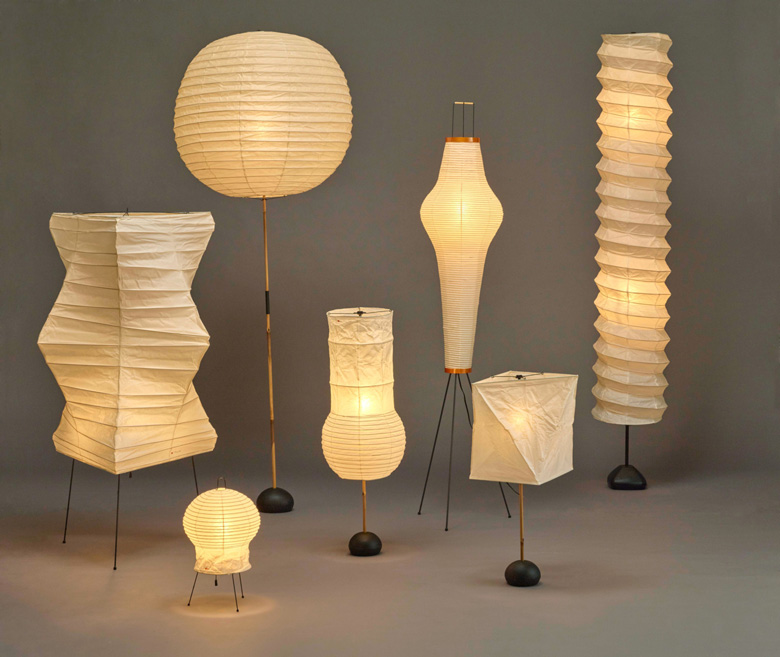 Léonie Gilmour, the mother of Noguchi, was a young writer and editor residing in New York City when she first met his father. Gilmour was a Brooklyn-born white American of primarily Irish ancestry. His father, the traveling Japanese poet Yonejiro Noguchi, was Asian.
Noguchi was born in Los Angeles, but the family moved to Japan when he was two years old, where he remained until he was thirteen. Noguchi returned alone to the United States in the summer of 1918 and continued to layer on his complex personality by enrolling in high school in Rolling Prairie and later La Porte, Indiana. He spent the remainder of his life identifying as a "Hoosier" with pride.
Following high school, he relocated to Connecticut for a brief stint working for the artist Gutzon Borglum before moving to New York City to enroll in Columbia University.
He started taking evening sculpture sessions at the Leonardo da Vinci School of Art in New York's Lower East Side while enrolled there as a premedical student. His instructor is the sculptor Onorio Ruotolo.
His initial portrait busts helped him support himself as he quickly left the university to pursue a career as an academic sculptor. Here are some of his work.
Bird's Nest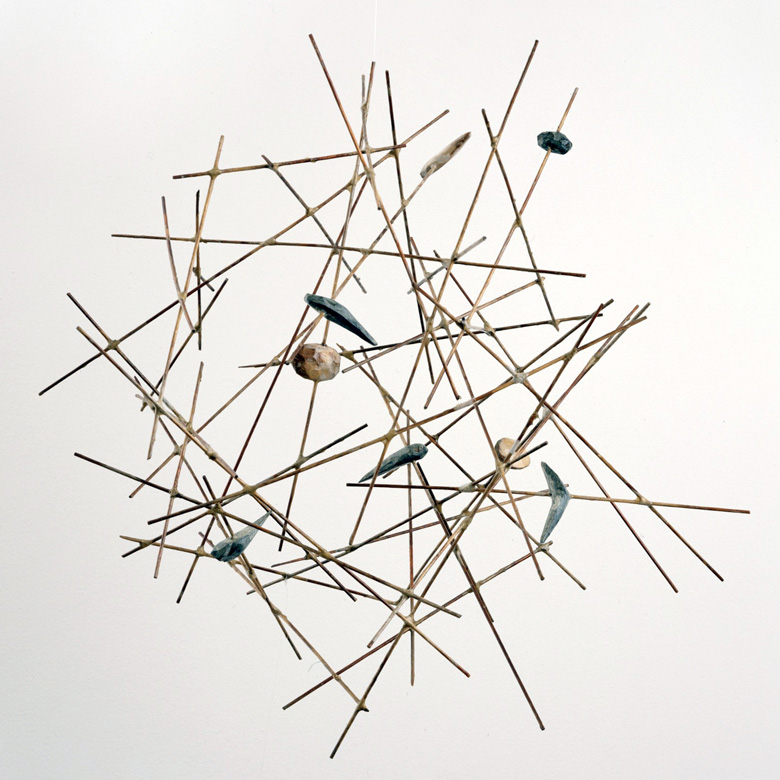 Working in one medium, such as sheet stone, eventually brings an opposite desire. I began making small sculptures out of ephemeral bits and pieces–in this case wood dowels, in others slate, string, light, suspension, etc.
Bell Tower for Hiroshima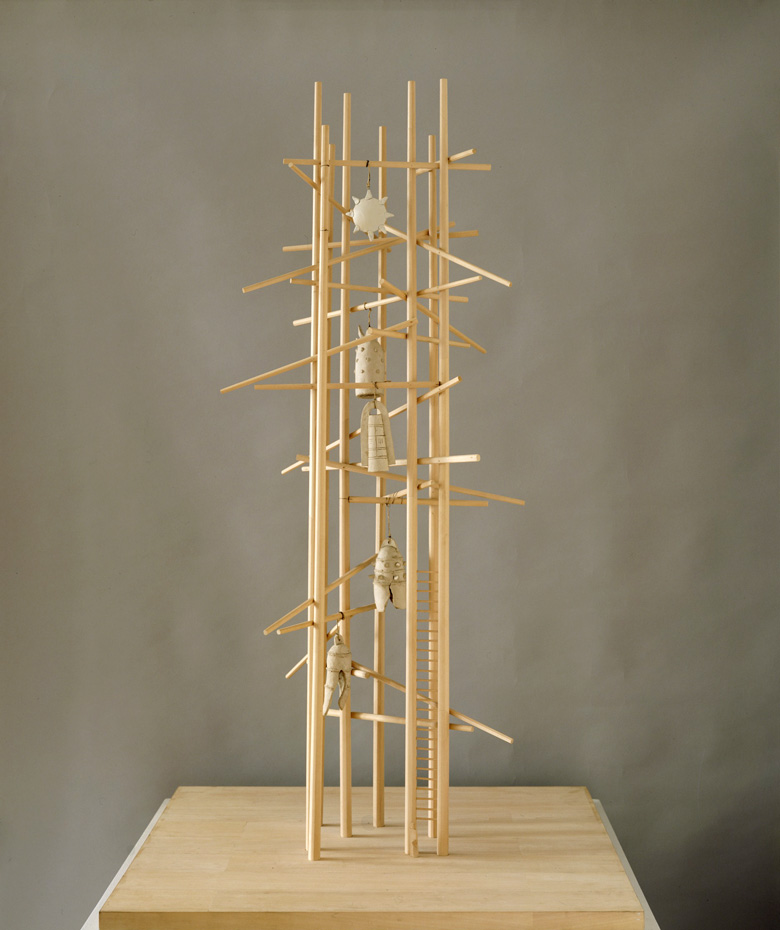 The exhibition Noguchi's Memorials to the Atomic Dead was made possible by the return of Isamu Noguchi's unfinished cenotaph monument model to its original placement in Area 6 of the Museum.
The model was first suggested in 1952 for Hiroshima Peace Park and re-envisioned in the 1980s.
Companion exhibits in Areas 5 and 3 examine Noguchi's ideas and sculptures examining the effects of using atomic weapons against humanity in Hiroshima and elsewhere.
Coffee Table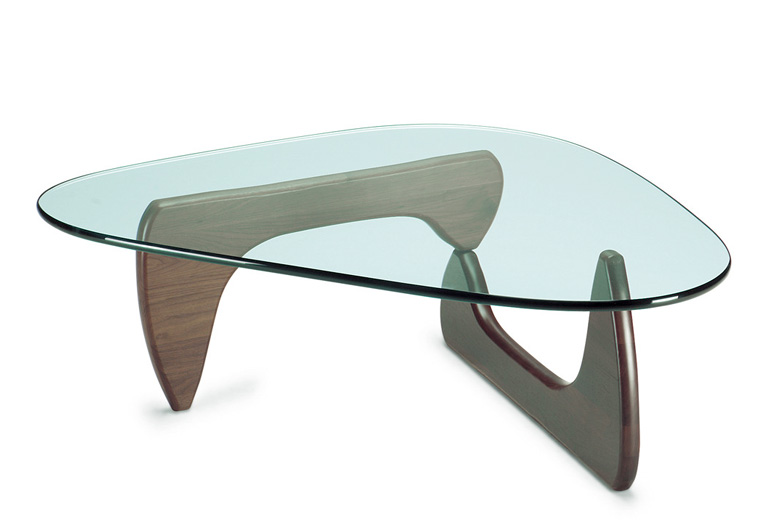 When George Nelson asked me to create an illustration for an article he wanted to write titled "How to Make a Table," I used a design I had previously developed for a continuous loop of wood and divided it in half so that it could still support a glass top when swiveled in the middle, thereby creating a table.
Noguchi worked with artists from various fields and educational institutions but did not identify with any one movement.
He began a long-term partnership with Martha Graham in 1935 and worked on stage designs for her, as well as for Merce Cunningham, Erick Hawkins, George Balanchine, and musician John Cage.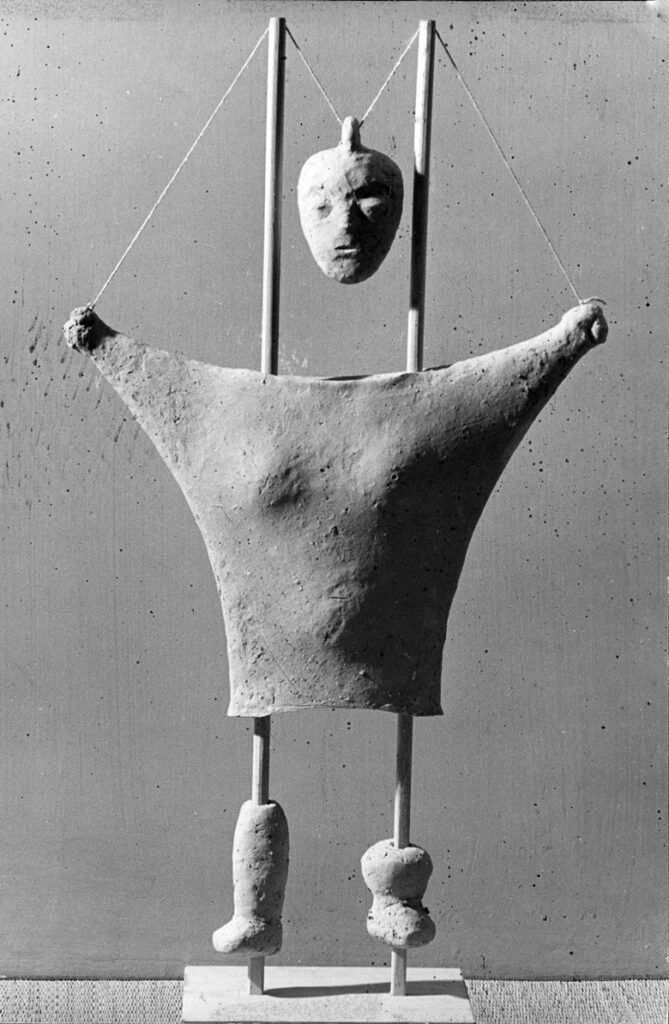 On the Japanese island of Shikoku, Noguchi started collaborating with stone carver Masatoshi Izumi in the 1960s; this partnership would last the rest of his life.
He collaborated on a playground design with architect Louis Kahn from 1961 until 1966.