Picasso, the wonder years
London Tate Modern stages a superb exhibition, "Picasso: Love, Fame, Tragedy" with loans from Musée Picasso (Paris) and MOMA– Museum of Modern Art (New York).
It shows his best period when his paintings reached the highest level of sensuality.
In his personal life, he kept a delicate balance between his wife, Russian ballet dancer Olga Khokhlova and Marie-Thérèse Walter, his passionate love and principal muse
(1927-1941).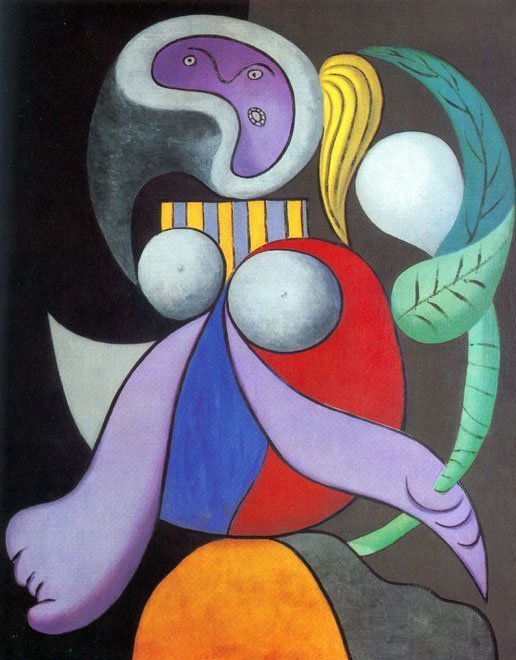 The mistress bore him a baby girl, Maya whom he painted in most delicate child portraits. Their relationship began when Walter was only 17, he was 45. They needed to be discreet since she was a minor. They ended when Picasso moved to his next mistress, Surrealist photographer Dora Maar.
Previous realist portraits of Olga and their son Paulo revealed the artist's pride and tender feelings for his family. But the first exhibit of paintings inspired by his young lover, made public the secret affair.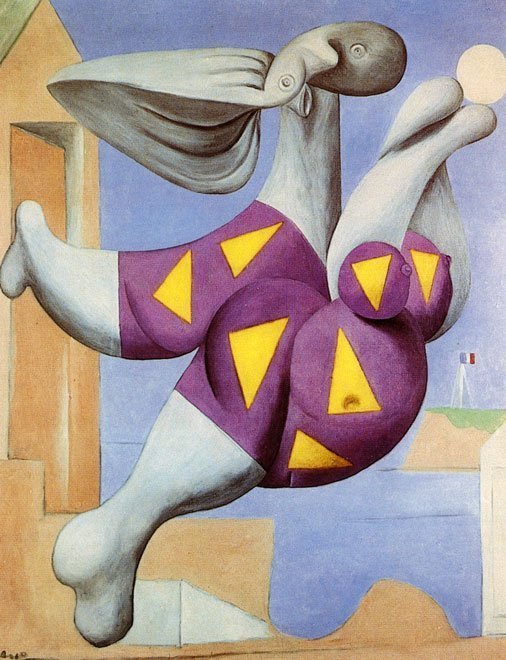 The split existence between homes and studios in Normandy and Paris, captured his life contradictions. Divided between urban hustle and countryside retreat, established wife and young lover, painting and sculpture, sensuality and darkness …
The affair ended traumatically when Marie-Thérèse fell ill after swimming in a river. But the worst tragedy came when, after the artist's death, she committed suicide.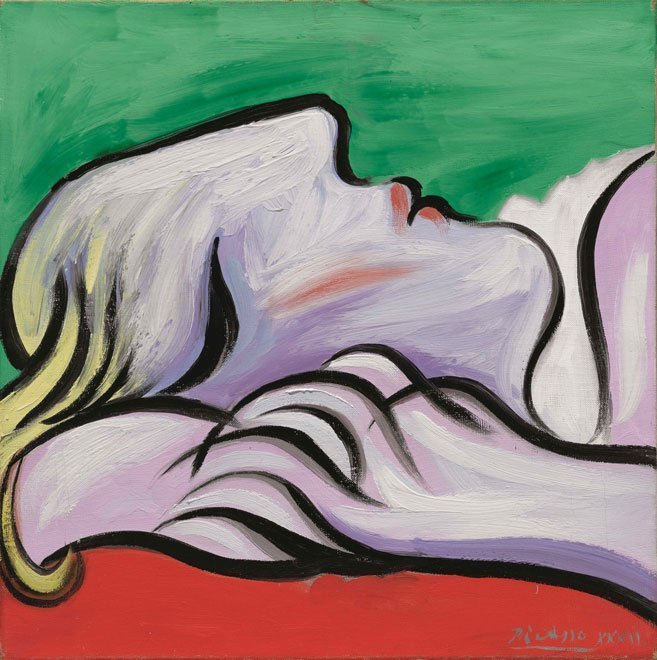 Picasso had a lifelong complex relationship with women, with feelings oscillating between extreme tenderness and violent hatred.
Refusing the classical canon of beauty, he explored his own sensuality to represent his mistresses.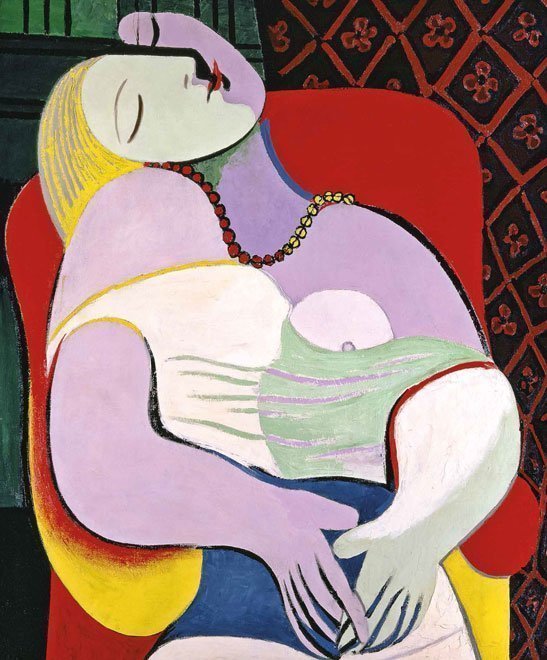 He described painting as "another form of keeping a diary". His reflection of this period is certainly the most delicate, soft and tender of all his many artistic facets. As a chameleon, Picasso reinvented and transformed his art as often as his private life. Marie-Thérèse certainly brought out the very best of him.