Pompidou-Metz Museum, designed by architect Sigeru Ban
If the Centre Pompidou in Paris is acclaimed for its spectacular façade, his little brother, Pompidou-Metz, has its own identity with a very original wooden roof. It is the work of the famous Japanese architect Sigeru Ban.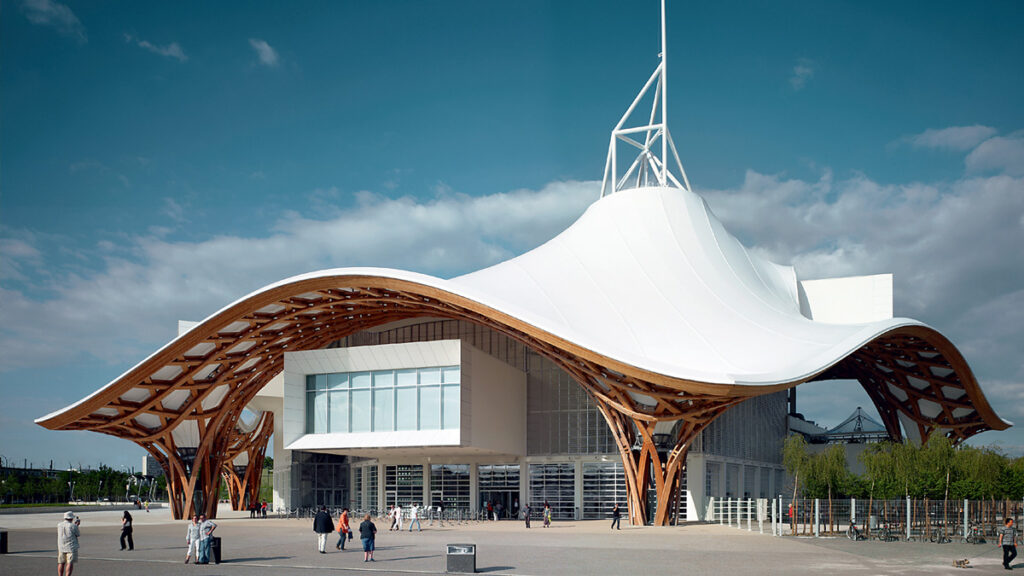 In 2014 he was awarded the Pritzker Prize and this year he received the 2022 Princess of Asturias Award.
The Pompidou-Metz building is made up of a large hexagonal structure with three cantilevered galleries that run the length of the entire construction. The space is organised around a central wooden tower 77 meters high. The number refers to the year 1977, when the original Pompidou in Paris opened.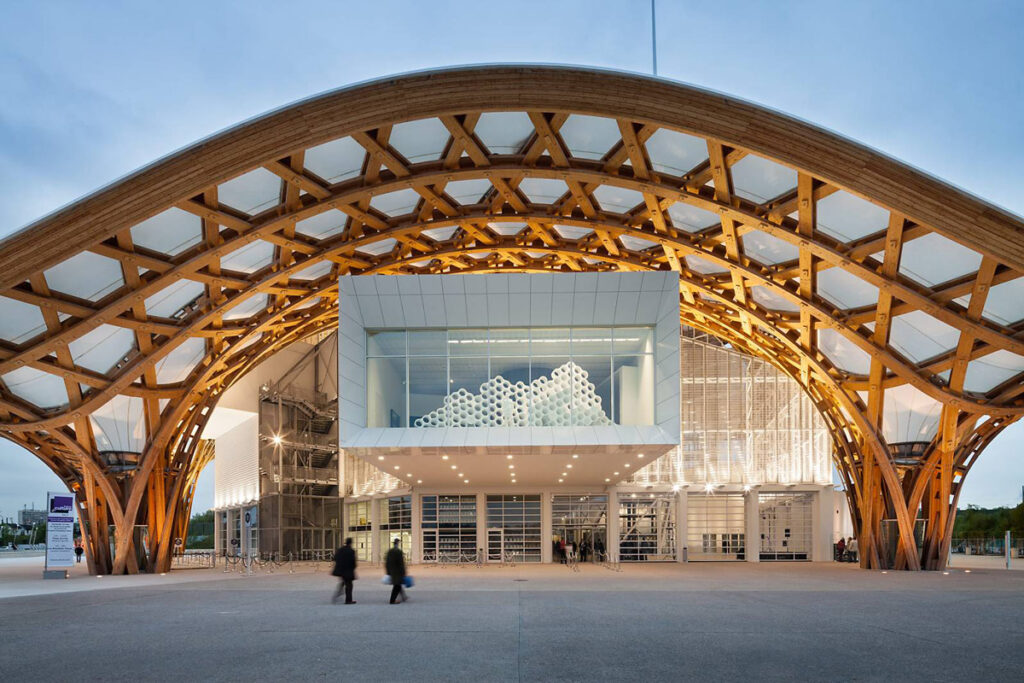 The most emblematic aspect of the Pompidou-Metz museum is its wooden roof, due to its complicated execution and large size: 8,000 m2. The roof, made up of laminated wooden beams that form a hexagonal grid, aims to imitate the pattern followed by Chinese hats woven with straw. A translucent fiber glass membrane was used to cover the wooden structure that allows the passage of light into the interior space.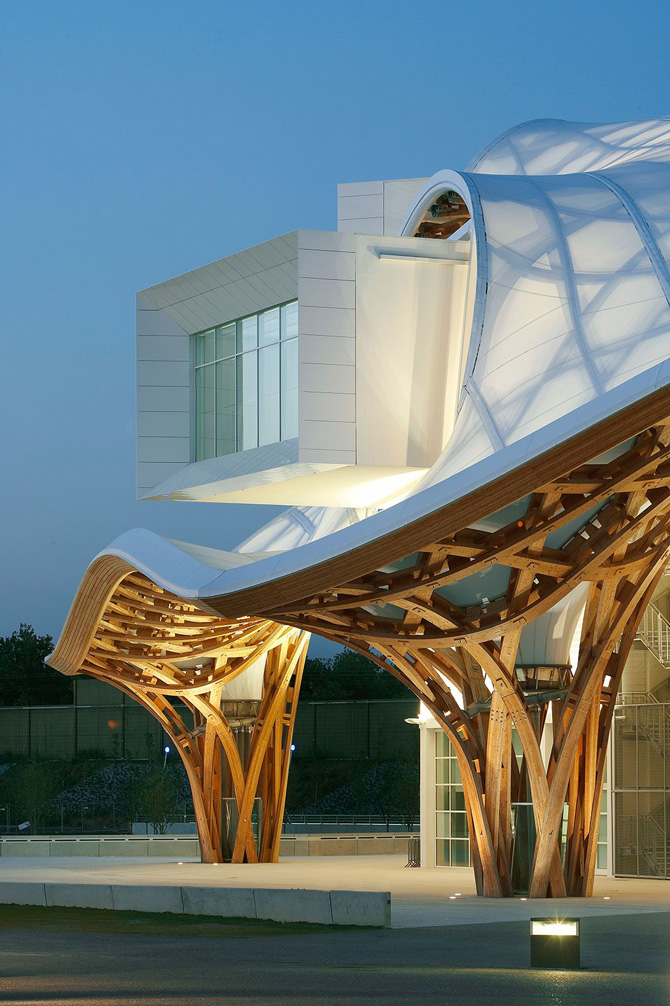 The museum emerges as a huge tent surrounded by a front square and two gardens, with 10,700 m2. This "second Pompidou" is the largest temporary exhibition space in France outside of Paris. It is divided into galleries, theatre and auditorium. Inaugurated by President Sarkozy in 2010, the building is worthy of being annexed to the Parisian Pompidou.
«Anything available is building material. Outside or inside the system, everything is connected.»
The first vocation of Sigeru Ban (Tokyo 1957), the son of a seamstress and a Toyota employee, was that of a carpenter. He studied at California Institute of Architecture and worked for two years in the studio of another Japanese, Arata Isozaki.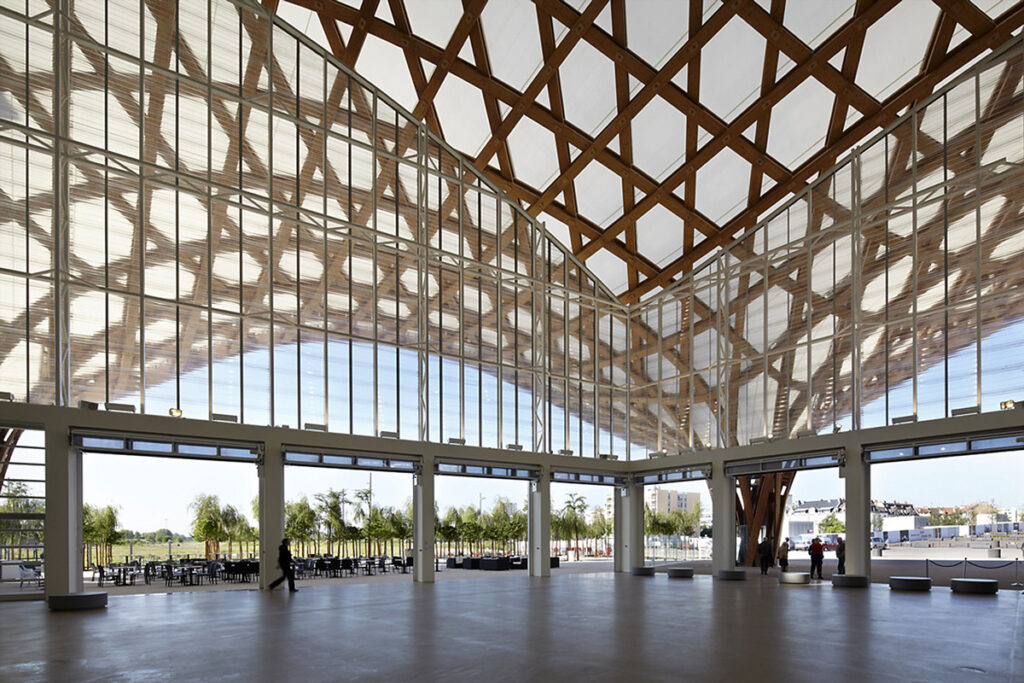 A pioneer of eco-conscious architecture in the 1980s, Sigeru Ban is famous for his use of unconventional materials, such as cardboard and other recyclables. He stands out for quickly and efficiently building buildings to shelter victims of natural disasters.
In 1995 he was appointed UN Refugee Advisor and founded the Voluntary Architect's
Network, an NGO that works in emergency situations.
«Emergency housing does not give money, I build it out of responsibility.»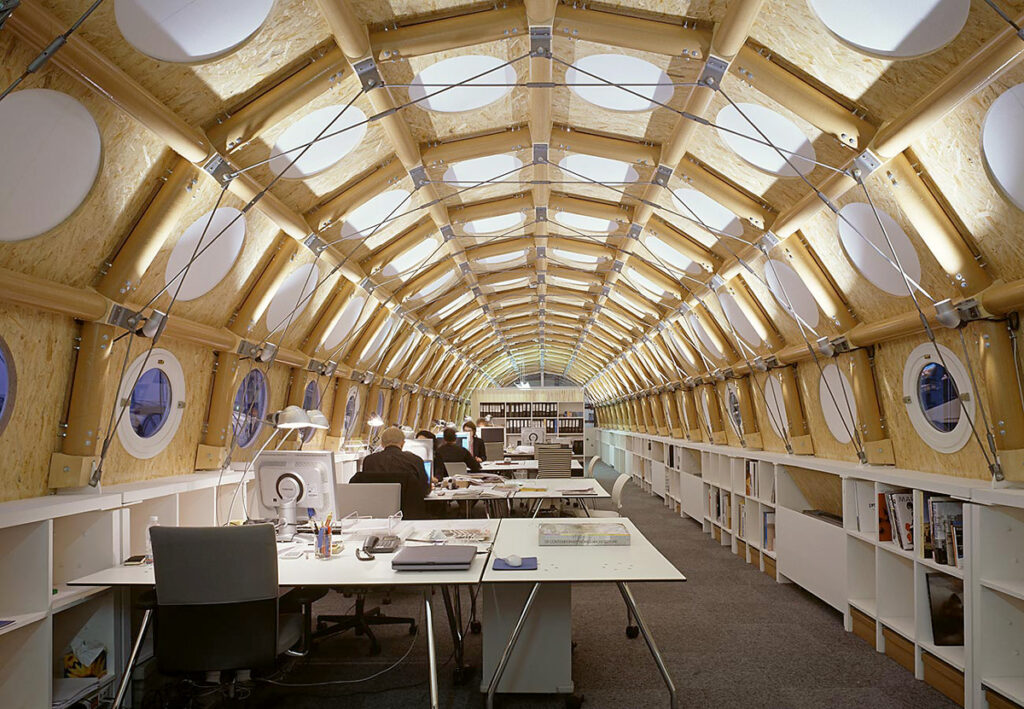 Sigeru Ban has architecture studios in Tokyo, Paris and New York. He also teaches at Harvard and Cornell Universities. His work has been exhibited in museums such as MoMA in New York. He is the author of the Japan Pavilion at Expo 2000 in Hannover. His only work in Spain is the pavilion made of pressed paper tubes located in the garden of Instituto de Empresa in Madrid.
«Buildings were better 100 years ago, 200 years ago, when there wasn't so much technology.»