Volumes in Charles de Vilmorin's Rochas
Vivacity, modernity, elegance, and sophistication become key pieces of a Rochas collection that breathes true joie de vivre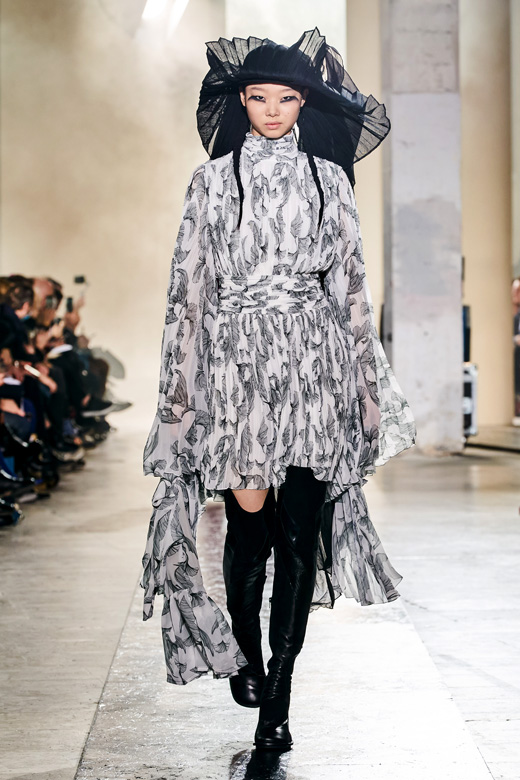 Voluminous beyond words. If we had to define the collection presented by Charles de Vilmorin for Rochas for the coming winter, it would be like this.
The very young French designer, in charge of the fashion house since 2021, seeks to fill with impossible volumes, at once sophisticated and elegant, the evenings and nights of a winter in which women who choose to dress their figure with Rochas designs will absolutely not go unnoticed.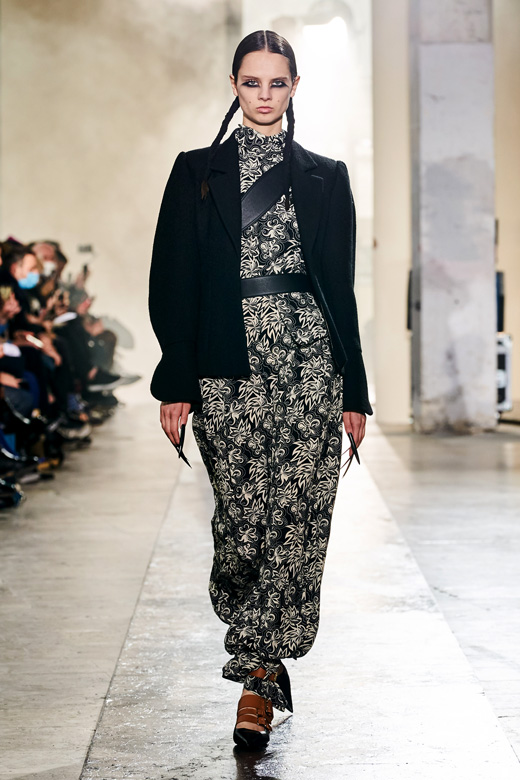 And this is how a collection destined to soar was born, a collection with which Rochas aims to seduce cosmopolitan women ready to take on the world dressed in creations that give them that determination and confidence that is so necessary in the day-to-day life of the 21st-century.
These women seek to wrap their bodies in classicism and mystery, as well as luminosity. Women who hide nothing, who strive for perpetual innovation, a genuine symbol of vivacity and strength.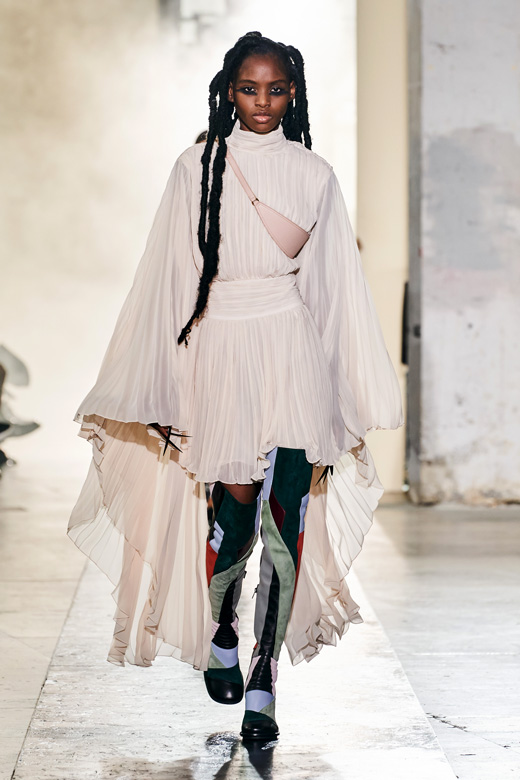 To achieve this, Charles de Vilmorin designs a collection in which, during the coldest months of the year, women will find that high-waisted garments are perfectly combined with blouses and jackets where volume will catch the eyes of curious passers-by. They will realise how the mixture of textures can transport us to incredible universes in which we can abandon ourselves to dream of incredible soirées.
Opaque and transparent textures are ready to bring that distinction to a shiny black that has become the true king of the party.
A colour that the designer wants to imbue with history, woven and written by those who wear it, and in which women find the wings to feel free and fly high.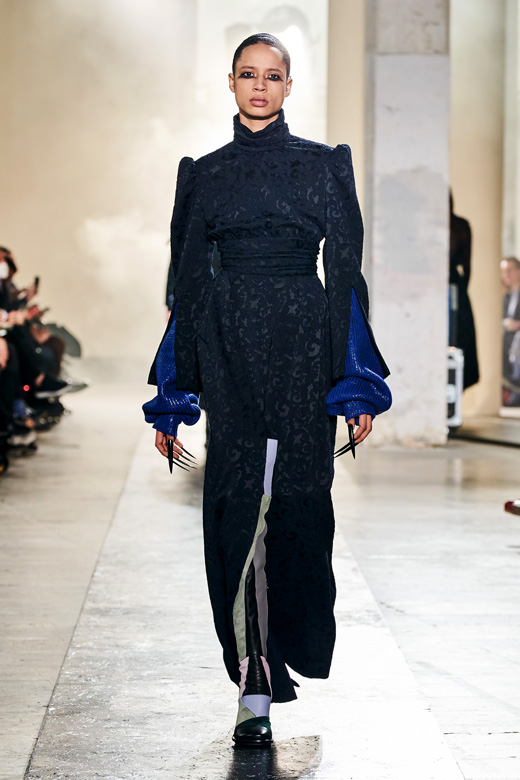 That darkness, however, is sometimes sprinkled with crimson, ochre and blue shades in which, undoubtedly, the woman finds that joie de vivre of which the French are so fond.
Clean cuts of flawless tailoring find in silks, taffetas, satins and metallic finishes a real opportunity to dress women who yearn to breathe modernity without sacrificing the classicism and elegance of yesteryear.
Is anyone capable of achieving more?