There's more to Brussels than beer, and more to Antwerp than art!
Why head to Antwerp? It is not typically recognised as a mind blowing holiday destination. But that is part of its appeal. It has managed to avoid the tourist traps of other Belgian hotspots like the quaint Ghent and moneyed Brussels.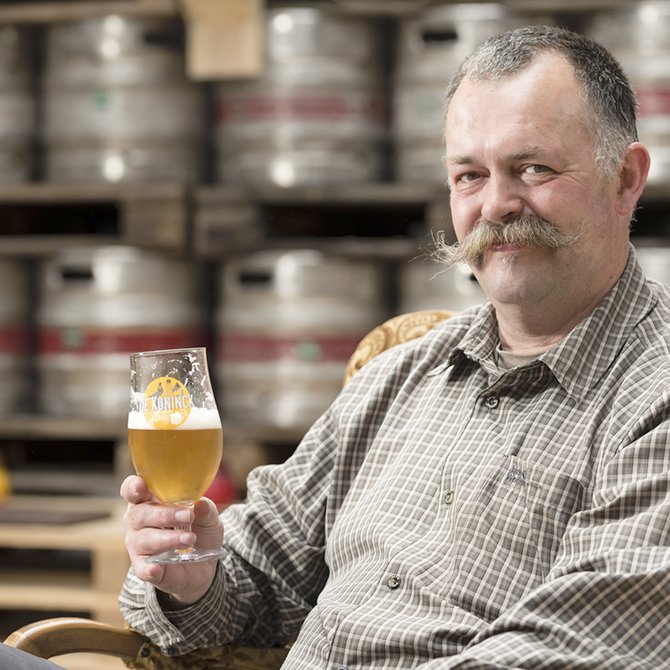 However, you might still need some convincing on its allure. For a start, you will have to expect unpredictable weather! Nestled between Germany, France, Luxembourg and the Netherlands, summer time is prone to days of rain, followed by weeks of sunshine, but when it's hot it gets Hot!
Even the food- waffles, chocolate, frites and beer, might make you feel a little sluggish, but thankfully it is easy to be vegetarian. And if you choose to eat out alone, no one will bat an eye; It might take you a few days to understand that although the plates are fairly small, the portions are pretty big, so no need to over order or think you're being ripped off.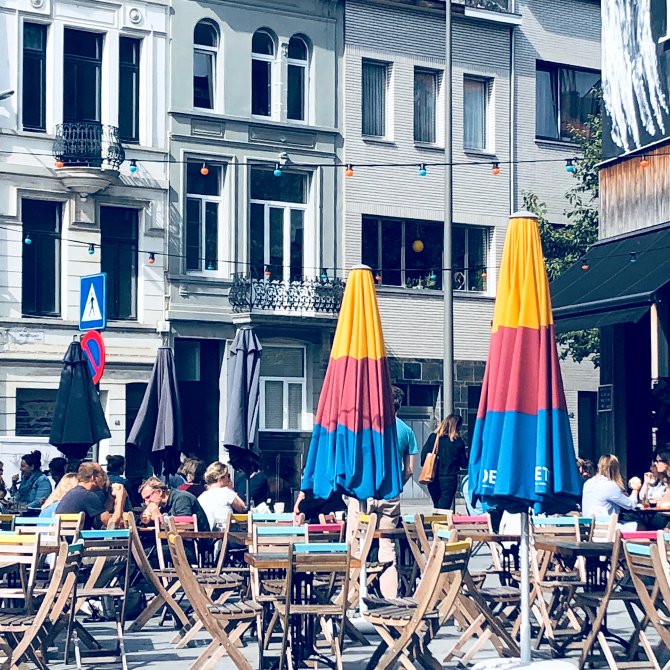 Mostly, Antwerp politely simmers away on the periphery of underground, unless you know anything about fashion! The DNA of Belgian fashion is best described as surreal and avant-garde, and Antwerp in particular is famous for it's Fashion Academy and enfants terrible Antwerp Six who wreaked havoc in the eighties. Dries Van Noten, Ann Demeulemeester, Dirk Van Saene, Walter Van Beirendonck, Dirk Bikkembergs and Marina Yee changed the international fashion scene, and have set the precedent for grad school designers ever since. Their innovative approach to design at the Royal Academy of Fine Arts, has transformed Antwerp into a reputable destination in the fashion world. The Mode Museum (MoMu) is back after its complete renovation with an inspiring and dynamic range of exhibitions.
In fact, in a non shouty way, Antwerp is rich in cultural heritage. Look beyond the fashion design, there are plenty of museums and galleries to keep you occupied on a long weekend visit.
The picturesque city is easy to get around. Public transport is regular, and you can get a travelcard for the duration of your stay. But it is just as easy to walk or hire a bike. With a flat terrain, walking was my preferred mode, and it made sense as the buildings were spectacularly beautiful.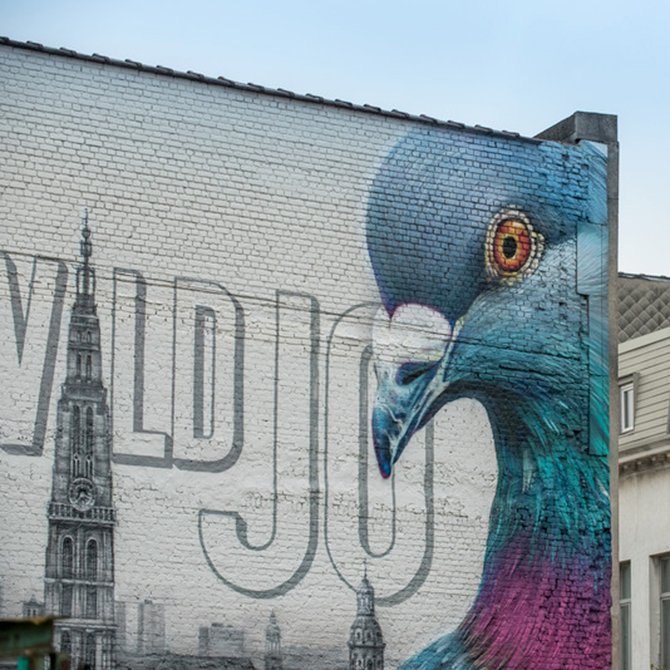 I would recommend always looking up so you can take in the pretty properties. Reminding me of New York's brownstone architecture, the wrought iron balconies and beautiful brickwork on tree lined streets would make living here a pleasure. Hardly any traffic, and al fresco dining on pretty much every corner, cements Antwerp as a European city. The bonus being you won't be suffocated with car fumes as you are enjoying your latte, brunch or date night.
Indeed, this is what the locals seem to spend their time doing. Every night as I ventured out on a new sidewalk, the restaurants and bars were littered with softly spoken groups of well behaved locals. If there is a more rawkus nightlife, I didn't find it. But I was assured that I could dance the night away in a converted church (Café d'Anvers) if I had the urge for techno!
Ideally, my recommendation would be to head to Antwerp for a romantic break. The candle lit tables, cobbled streets, and fairy lit alleys are perfect for courting.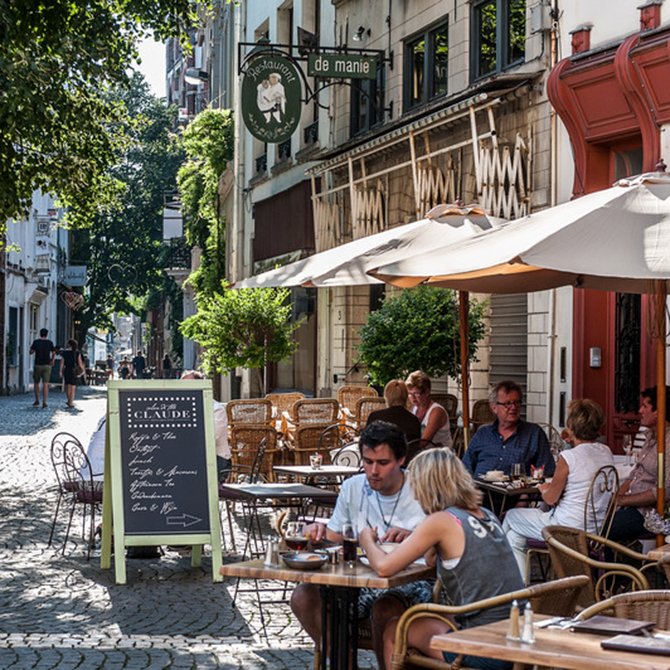 The bridge over River Scheldt shouldn't be missed for the stunning sunset vistas of the cities skyline, and late night meandering. Get serenaded by buskers or just get giggly on the bench whilst enjoying the view.
But if you get on really well with your partner, you might be tempted to check out the Antwerp's famous diamond district. Housed in the centre of town, you can find thousands of diamond traders, cutters and polishers who are happy for customers to browse. There are more than 1,800 shops, over 2km, so it won't be a quick visit!
DFrom historical baroque galleries, to modern art and cuisine, there is plenty to keep fidgets entertained for a long weekend. It's an architecture lovers dream with everything from baroque, neoclassical modernist, brutalist to art deco consisting in harmony.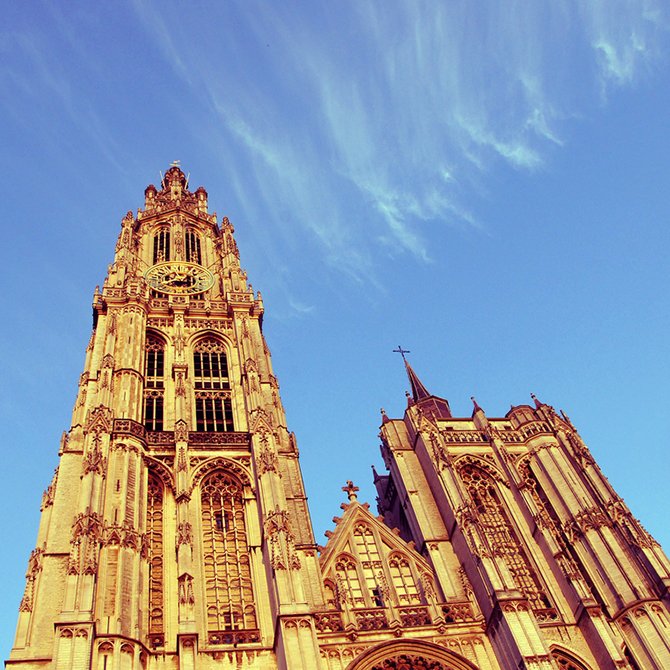 The Flemish Renaissance architecture is typified by the Grote Markt, a central square in the old town. At the 17th-century Rubens House, period rooms display works by the Flemish Baroque painter Peter Paul Rubens. You also won't be able to miss the city's tallest building, towering at 123 meters- the Cathedral of our Lady or Onze-Lieve-Vrouwekathedraal, which is the largest Gothic structure in the Benelux! It took 169 years (completed in 1521) to finish and it is listed as one of the World's Heritage Sites.
You won't have to completely overload on culture though, as there are plenty of interesting shopping streets to satisfy your retail therapy. Contemporary furniture and homeware being super popular, and mostly found in the Zuid District; Interior design stores, spacious showrooms and contemporary galleries are also in this neighborhood. Along with emerging fashion designers- don't be put off by the cool exteriors, the staff welcome browsers!
There are also countless vintage arcades lining the tree strewn boulevards, and ancient artifacts, whether that be turn of the century teaspoons, clocks, larger items of furniture and bric a brac spill over onto the street in the Grote Markt area. However Sundays are when the locals show come out in force for the weekly flea sale at the mouth of the Sint-Anna Tunnel. Perfect for rummaging and picking up interesting old jewellery, vintage gloves, classic books or crockery.
Vintage clothes fans are not forgotten either, as there is quite a buzz around the amount of retro stores. Not particularly cheap, but there are several which are worth a visit and have a showroom of high end designers in mint condition (Try Rosier 41). But if you prefer something boxfresh, head to Antwerps version of Bond Street, Nationalestraat for a wide range of luxe, designer led concept stores.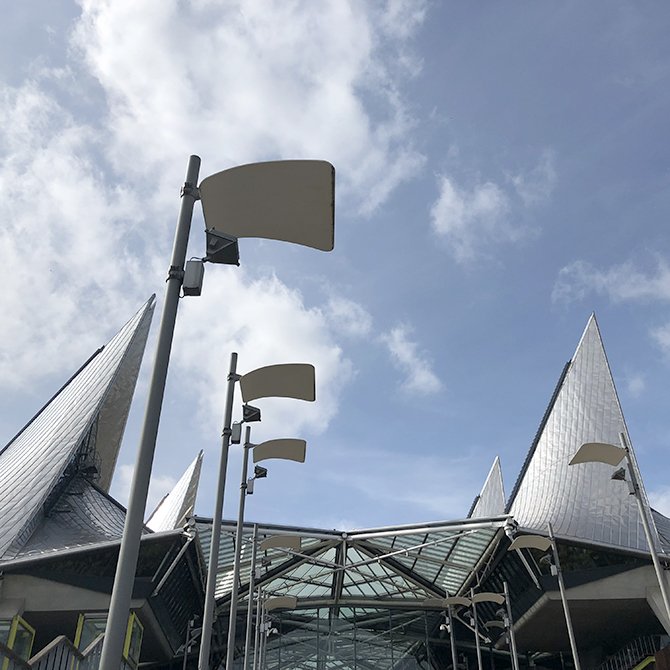 Being Europe, Antwerp also has an established Christmas market throughout the festive season. From December 8th- January 6th, you can enjoy a cup of hot chocolate or glass of Glühwein, whilst perusing over 100 stalls selling homemade gifts, toys, decorations and more.
Located next to the main station around Groenplaats through to the Market Square, this will definitely get you in the mood for the big man. And if you are feeling particularly cheery, you can show off some moves on the ice rink, or sit on Santa's knee!
So come with a partner, space in your suitcase, and some comfortable walking shoes, and Antwerp is your oyster.