Flowers Forever
The exhibition entitled "Flowers Forever" brings us the opportunity to admire them in all types of art creations. Flowers in all imaginable shapes and colours can be seen now in the Kunsthalle Museum in Munich.
This show is an attempt to shed light on the art and cultural history of the flower from antiquity to the present day. There are around 170 works and installations, some of which were specially made for this event.
With their splendour and diversity, flowers have always captivated us. They possess great symbolic power, whether in mythology, religion, art or politics.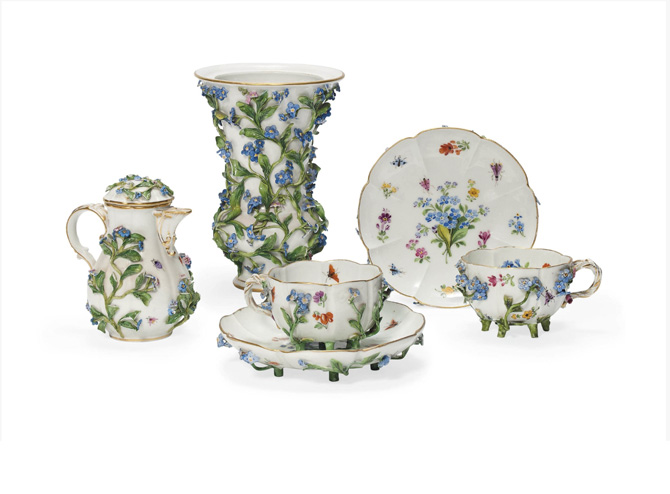 In earlier centuries, flowers were coveted status symbols, today they are traded globally as a mass product. Currently, the flower is coming into focus as a fragile yet indispensable component of our global eco-system.
The show is the start of the "Flower Power Festival" in Munich, which offers a huge and colourful program from February until October 2023.
Kunsthalle Museum shows paintings, sculptures, design works, interactive media art as well as scientific objects and floral fashion.
The Frans Hals Museum in Haarlem, (Netherlands) contributed with a painting by Flemish Baroque painter Jan Brueghel the Younger's: "Satire on Tulip Mania" (1640). The idyllic painting "Blooming Mohn" by Olga Wisinger-Florian comes from the Belvedere in Vienna (1900).
Works by artists such as Andreas Gursky, Hannah Höch, Ann Carrington and Drift are also on display. These are the main highlights of Flowers Forever:
Girolamo Pini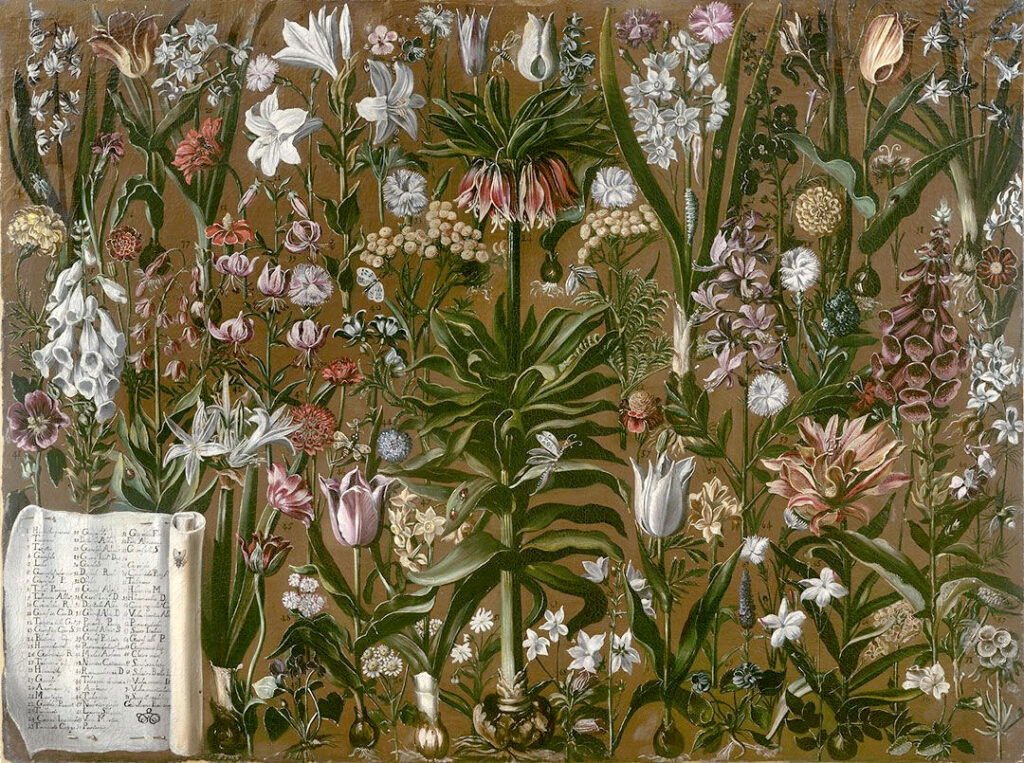 Botanical studies, 17 Century
This 17th-century Italian painter (Florence) produced a number of botanical panels (Études de Botanique), using oil on canvas. He painted in the corner of each panel in the form of a scroll of paper, a written list of the plants depicted. Three similar panels are housed at the Museum of Decorative Arts in Paris.
Most of the species depicted are bulbous plants. They are meticulously detailed, together with some occasional insects.
Being patronised by the Medici family, Girolamo Pini doubtless found his specimens for illustration from the gardens of Villa di Castello which is just north of Florence, and was the brainchild of Cosimo de Medici (1519–74).
Two other gardens founded by the Medici and renowned for their scientific interest are those at Pisa and Padua.
Abraham Mignon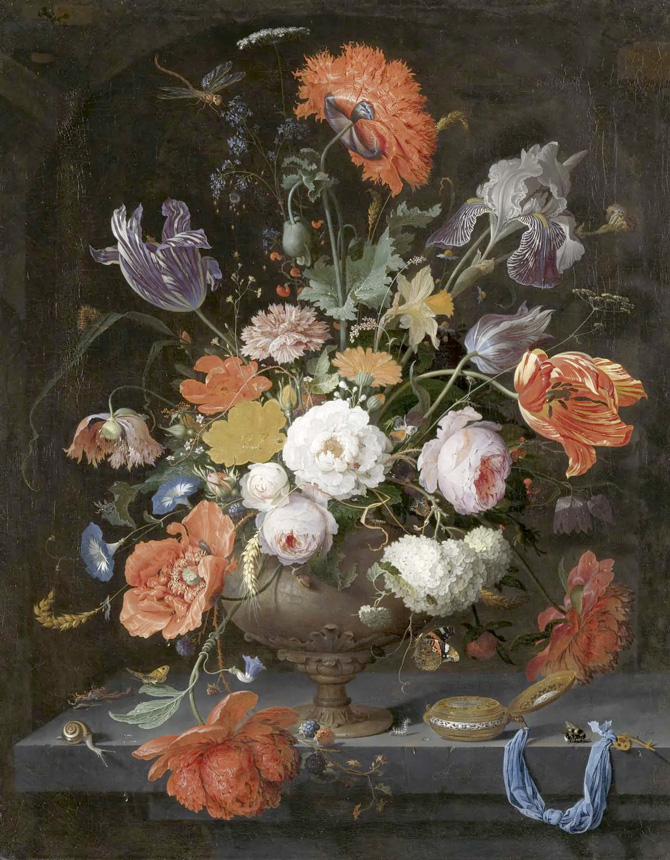 Vase with flowers, 1665.
This Baroque specialist still life artist painted subjects ranging from flowers, fruit, forest still lives, game pieces, garland paintings, fish and insect pieces. His best-known works are his elaborate compositions of flowers and fruits arranged in niches or on stone ledges, or displayed in grottos or amidst ruins.
Sir Alma Tadema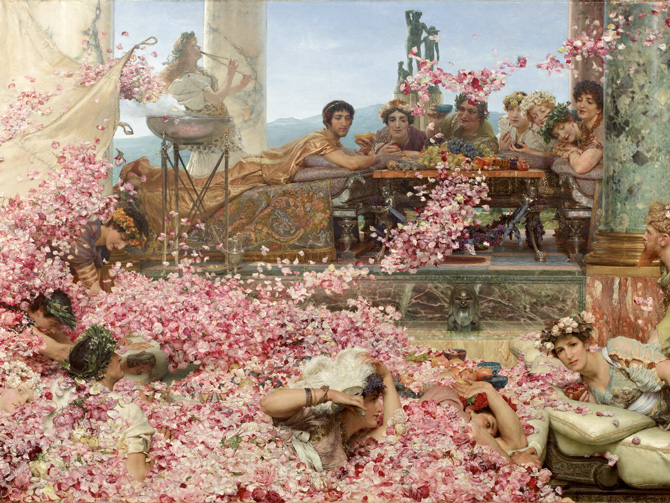 The Roses of Heliogabalus, 1888.
The Anglo-Dutch artist depicts the young Roman emperor (222 AD) hosting a banquet. It shows a group of Roman diners at a banquet, being swamped by drifts of pink rose petals falling from the ceiling above. The youthful Roman emperor wearing a golden silk robe and tiara, watches the spectacle from a platform behind them, with other garlanded guests.
With objects from art, design, fashion and natural science, Flowers Forever offers a fascinating, elaborately staged tour through the cultural history of flowers from antiquity to the present day.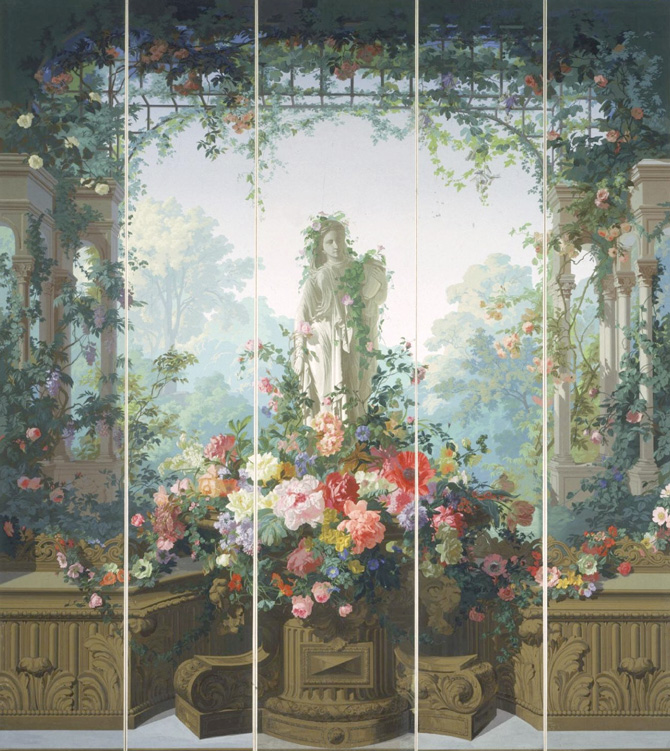 The presentation comprises around one hundred and seventy works from international collections as well as installations created especially for the exhibition. Important examples from the histories of art and design enter into a fruitful dialog with new artistic approaches.
The exhibition features works by Jan Brueghel the Younger, Abraham Mignon, Barbara Regina Dietzsch, Lawrence Alma-Tadema, Hannah Höch, Andreas Gursky, Miguel Chevalier, Ann Carrington, Patricia Kaersenhout, Kehinde Wiley, DRIFT, and many other artists. They all bring the multifaceted cultural history of flowers to life in impressive ways.
Based on the Flowers Forever exhibition at the Flower Power Festival Munich 2023 everything revolves around blossoms. After the nationally sensational Faust Festival 2018, this is the second major event in the Bavarian capital in which everyone can participate.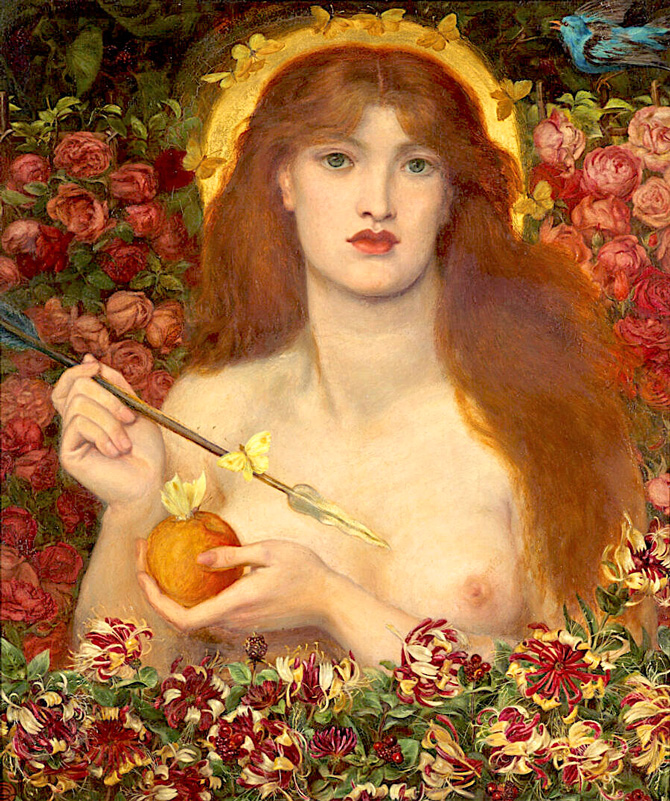 Science, sustainability, plant diversity, garden art, climate change, biodiversity, aesthetics, quality of life… these and many more are conceivable topics that will be staged.
There will be it exhibitions, workshops, walks, theatre performances, installations and more. Indoors, outdoors and digitally are the festival's playgrounds.
The Kunsthalle München, the Gasteig, Europe's largest cultural centre, the Munich-Nymphenburg Botanical Garden and the BIOTOPIA – Bavaria's Natural History Museum are the impetus behind the festival.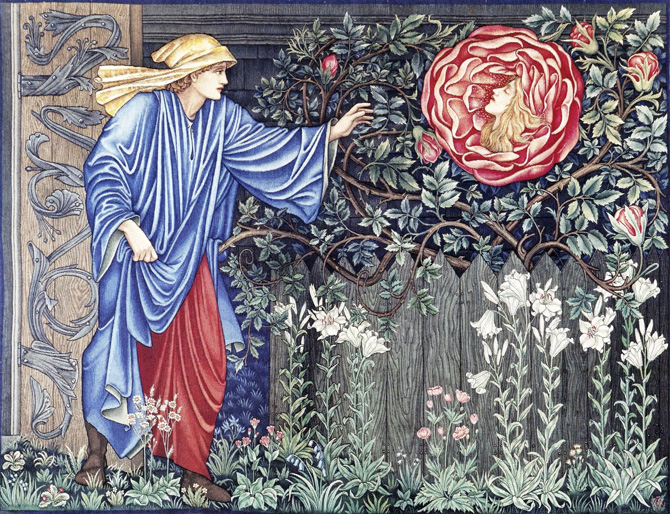 Many actors can identify with the themes of nature, culture, city and blossom, which describe the core idea of the festival. There are hardly any limits to creativity. Anyone and everyone can participate.
In addition to participation, inclusion will play an important role this time. The festival offers the chance to sensitise many people to the topic and at the same time to enable as many people as possible to participate in cultural life. Ideally, this could result in sustainable impulses that move our society forwards.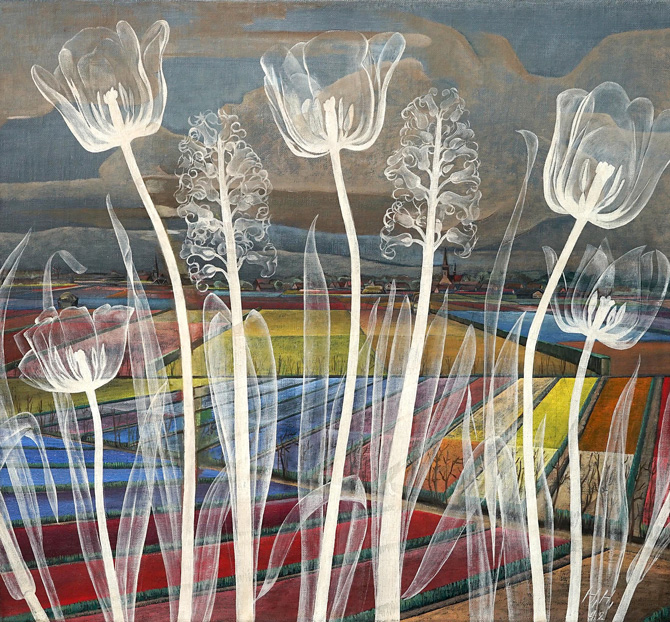 The highlight is the installation "Calyx" (calyx). The British artist Rebecca Louise Law had asked the people of Munich for donations of dried flowers and assembled around 200,000 pieces into a work of art.
British artist Rebecca Louise Law creates immersive installations using real dried flowers. Dangling from the ceiling like a natural curtain, the flora invites the viewer to interact with the space in a new way.
As they move through the strands of delicate petals and pods, there is the opportunity to look at and really study what has fascinated humans throughout time.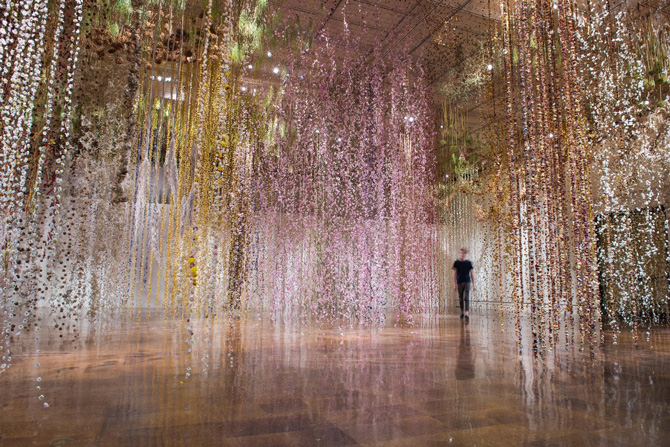 Rebecca Louise Law transforms the museum space into a "floral experience". She combines her own recycled flowers with botanicals grown naturally, creating a unique landscape.
One of Rebecca Law's latest exhibitions was on view at the Honolulu Museum of Art (Hawai) until September 2023. It had a very inspiring title: "Awakening". In addition to these two shows, she has a permanent installation titled "Florilegium" in a church, the Oratorio di San Tiburzio in Parma (Italy).
After Munich, the exhibition Flowers Forever will later move on to the Musée des Impressionnismes in Giverny (France), slightly modified. A great exhibition for flower lovers.