Shiatzy Chen and her particular swan lake.
The Taiwanese designer proposes us to fill next season with delicate laces and black and white transparencies.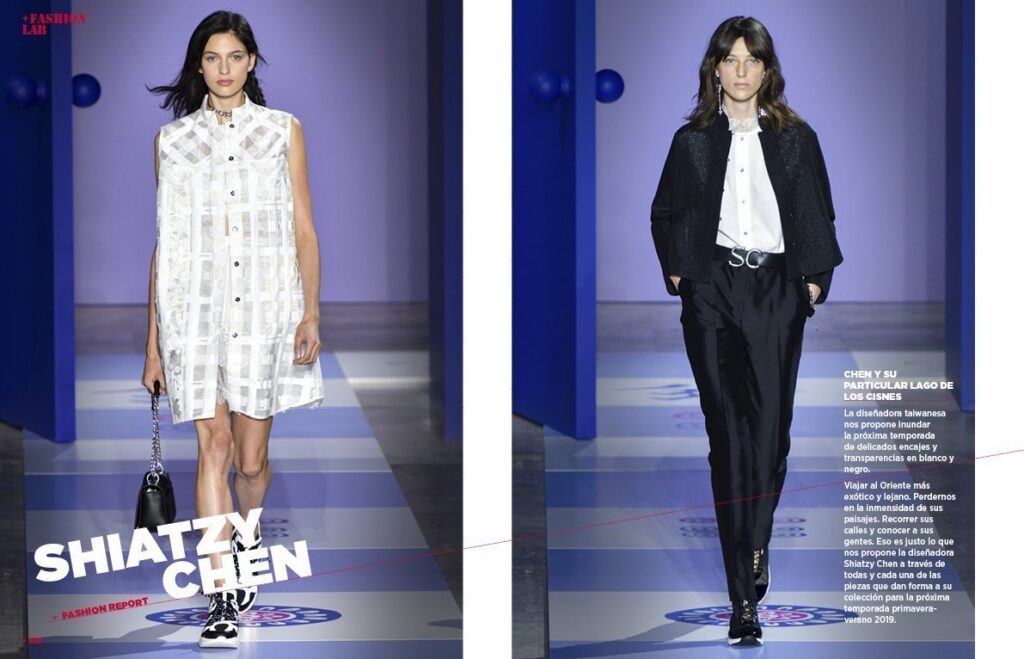 Travelling to the most exotic and distant East. Losing ourselves in the immensity of its landscapes. Walking its streets and meeting its people. That is precisely what the designer Shiatzy Chen proposes us through every single one of the pieces that give shape to her collection for next spring-summer 2019.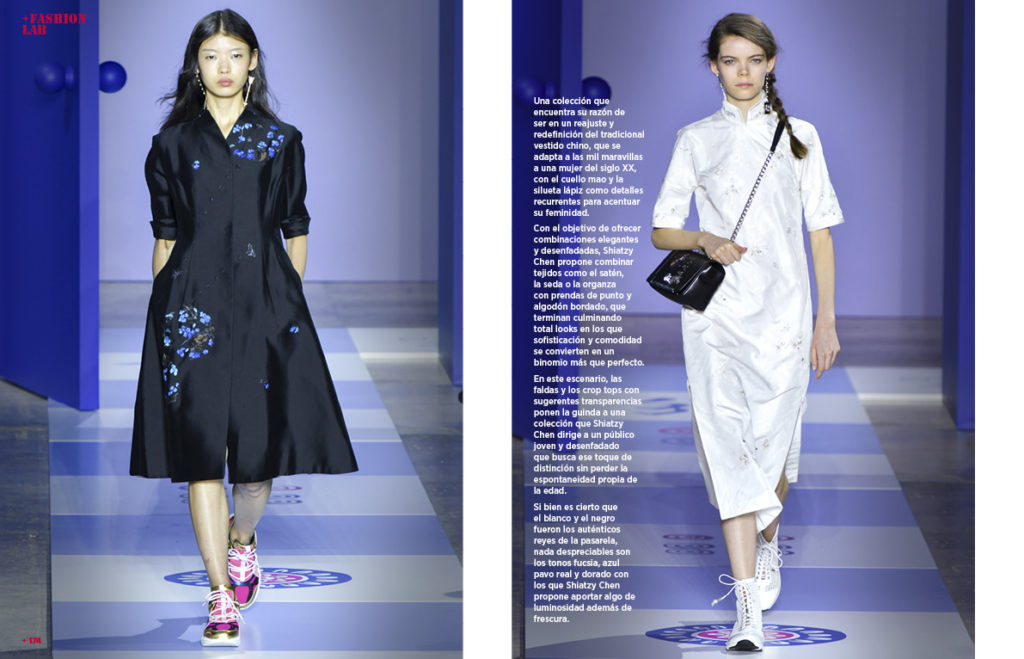 This collection finds therefore its raison d'etre in a realignment and redefinition of the traditional Chinese dress that perfectly adapts to 20th century women, with mandarin collar and tube silhouette as recurrent details to accentuate their femininity.
In order to offer elegant and casual combinations, Shiatzy Chen proposes to combine fabrics such as satin, silk, or organza with knitwear and cotton embroidery, resulting in culminating total looks in which sophistication and comfort become the most perfect coupling.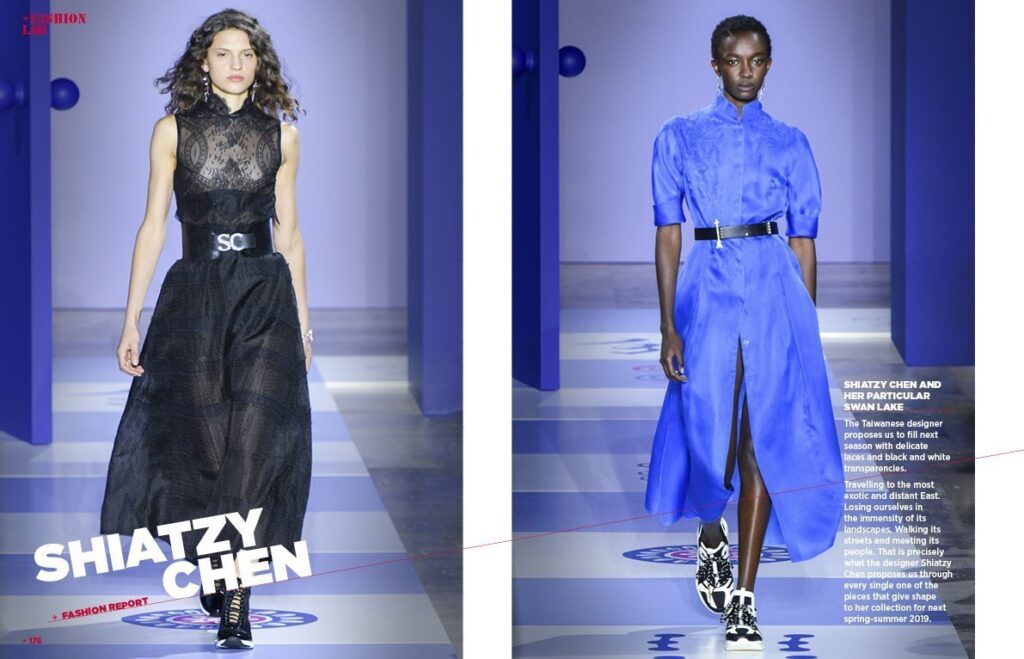 In this scenario, skirts and crop tops with suggestive transparencies are the cherry on top for a collection with which Shiatzy Chen address a young and informal audience looking for that touch of distinction without losing the spontaneity specific of their age.
While it is true that black and white ruled the catwalk, neither shades of fuchsia, peacock blue and gold were disregarded, with which Shiatzy Chen proposes to bring some lightness as well as freshness to our lives.