Stéphane Rolland draws a winter full of sensory textures
The prime example of High Couture today, Stéphane Rolland, opts for a trip to a more sensuous and opulent winter.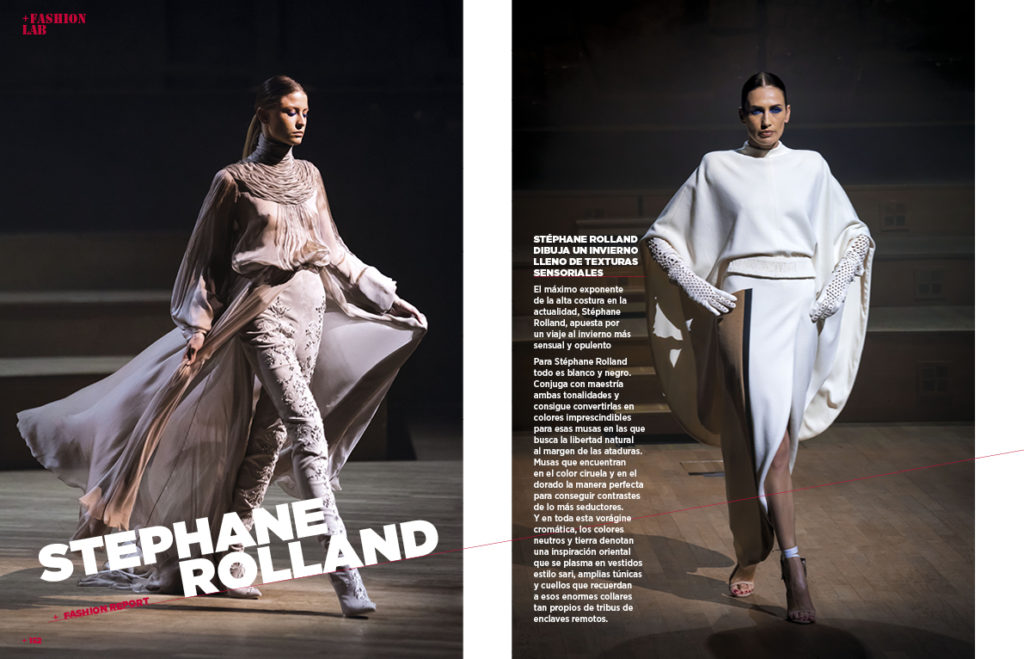 For Stéphane Rolland, everything is black and white. He masterfully combines both shades and manages to turn them into must-have colours for those muses in which he seeks natural freedom without limits. Muses who find in plum colour and gold the perfect way to get the most seductive contrasts. And in all this chromatic maelstrom, neutral and earth tones denote an oriental inspiration that translates into sari-style dresses, large tunics and collars recalling those enormous necklaces so typical of tribes from far-away places.
Rich and elegant textures that give shape to a collection in which the designer handles volumes in exceptional architectural patterns like no one else can. Stéphane Rolland mixes knitted fabric, organza, synthetic leather and fox fur in such a spectacular way that they seem like unreal creations that turn women into flowers of an exotic paradise.
Combinations with impossible openings that draw everyone's attention and bring a sophisticated and sensual touch. It's the sensuality of heavy wools used by Stéphane Rollan which is mingled with the generosity of volumes, transformed into the ultimate expression of luxury and aimed at wrapping the delicate silhouettes of the most adventurous princesses and explorers.