Tamara de Lempicka, Art Deco sophistication.
Tamara de Lempicka was a Polish painter of intense life (Warsaw 1898-Mexico 1980), who stood out for her sophisticated portraits and sculptural nudes.
This icon of Art Deco exhibits in Palacio Gaviria (Madrid).
He painted ethereal women with long fingers, erotic nudes or floating garments.
Her polished brushstrokes and light and shadow contrasts, give their figures a strong, sculptural feeling.
Passionate by Italian Renaissance artists such as Botticelli and Bronzino, she was also inspired by Ingres, Mannerism and Figurative Cubism.
Eclectic artist, she fused ancient styles to recreate her modern times.
Her nudes and high society portraits of Paris and New York are collected by Barbara Streisand, Nicholson and Madonna. Madonna remembers her in music video "Vogue".
Tamara was born in a noble fortuned family. At 13, she travelled to Italy with her grandmother to discover her passion for art.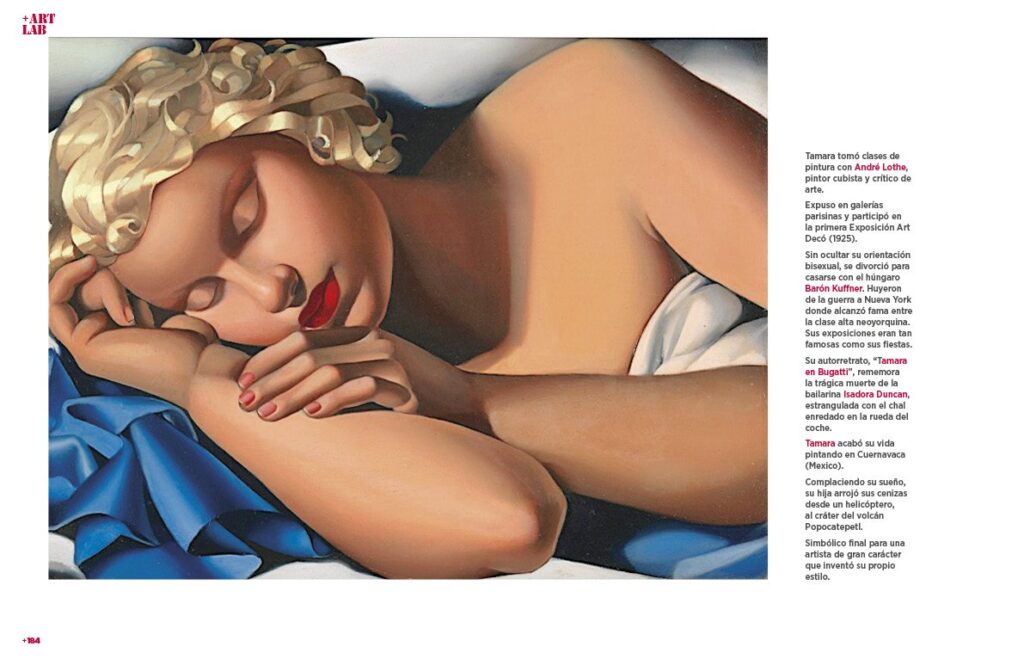 She married in Saint-Petersburg with the Polish Lempicki. In the Russian Revolution, they imprisoned him but she freed him and they escaped to Paris.
Tamara took painting classes with André Lothe, cubist painter and art critic.
She exhibited in parisian galleries and participated in the first Art Deco Exhibition (1925).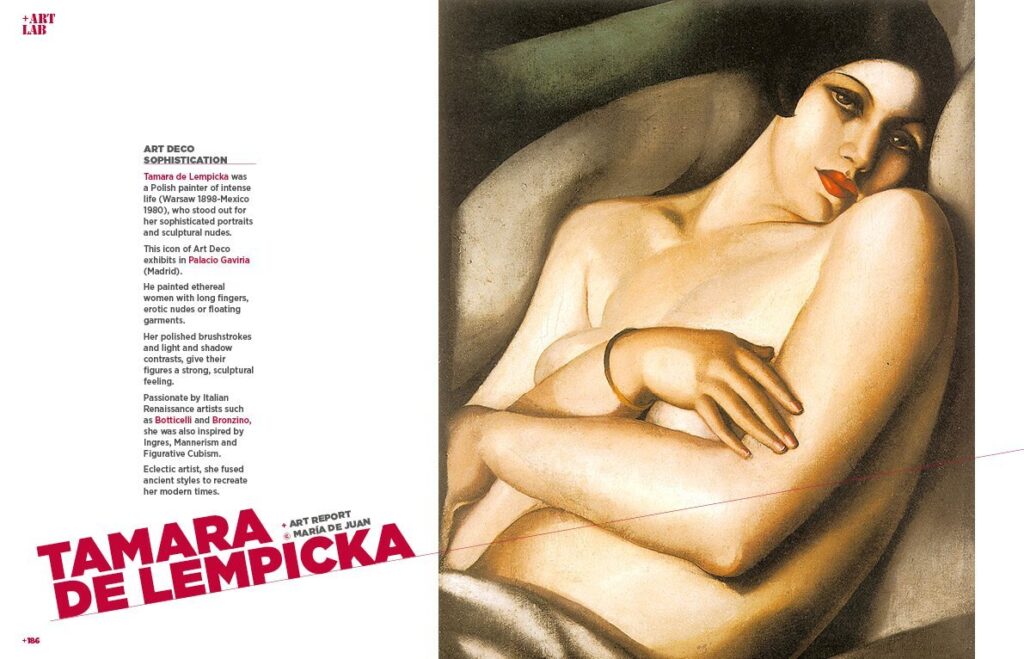 Without hiding her bisexual orientation, she divorced to remarry Hungarian baron Kuffner, a collector of her art.
They fled the war to New York where she achieved fame among the New York upper class.
Her exhibitions were as famous as her parties.
Her self-portrait, "Tamara in Bugatti", recalls the tragic death of the dancer Isadora Duncan, strangled with her shawl entangled in the car wheel.
Tamara ended her life painting in Cuernavaca (Mexico).
Pleasing her dream, her daughter threw the ashes from a elicópter, to the crater of Popocatepetl volcano.
Symbolic end for an artist of great character, inventor of a unique style.