Issey Miyake opts for a peculiar craft of yesteryear.
In a world in which we all seem to live by and for technology, Issey Miyake bursts in with his particular vision of fashion through the most artisanal proposals.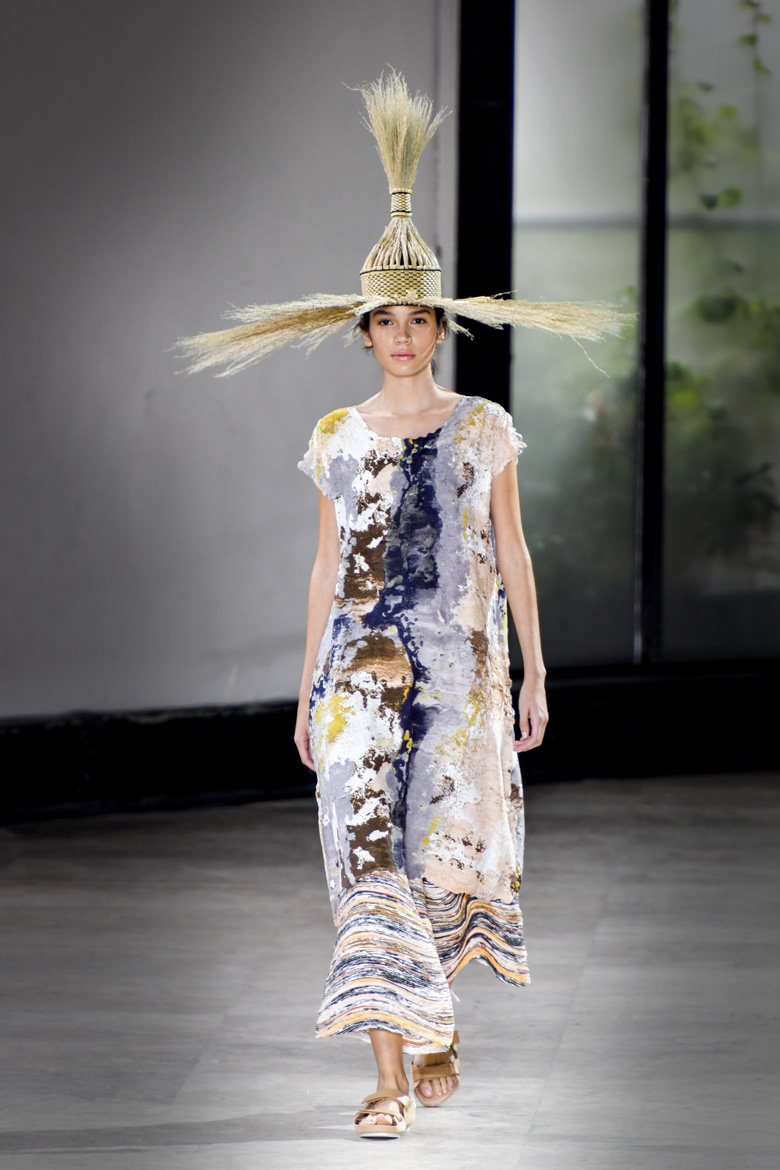 The renowned Japanese designer aims to recall the purest craft through a collection that nevertheless has little or nothing to do with tradition. Thus, Issey Miyake proposes a new fabric to women in order to unleash their more exotic and sophisticated creativity.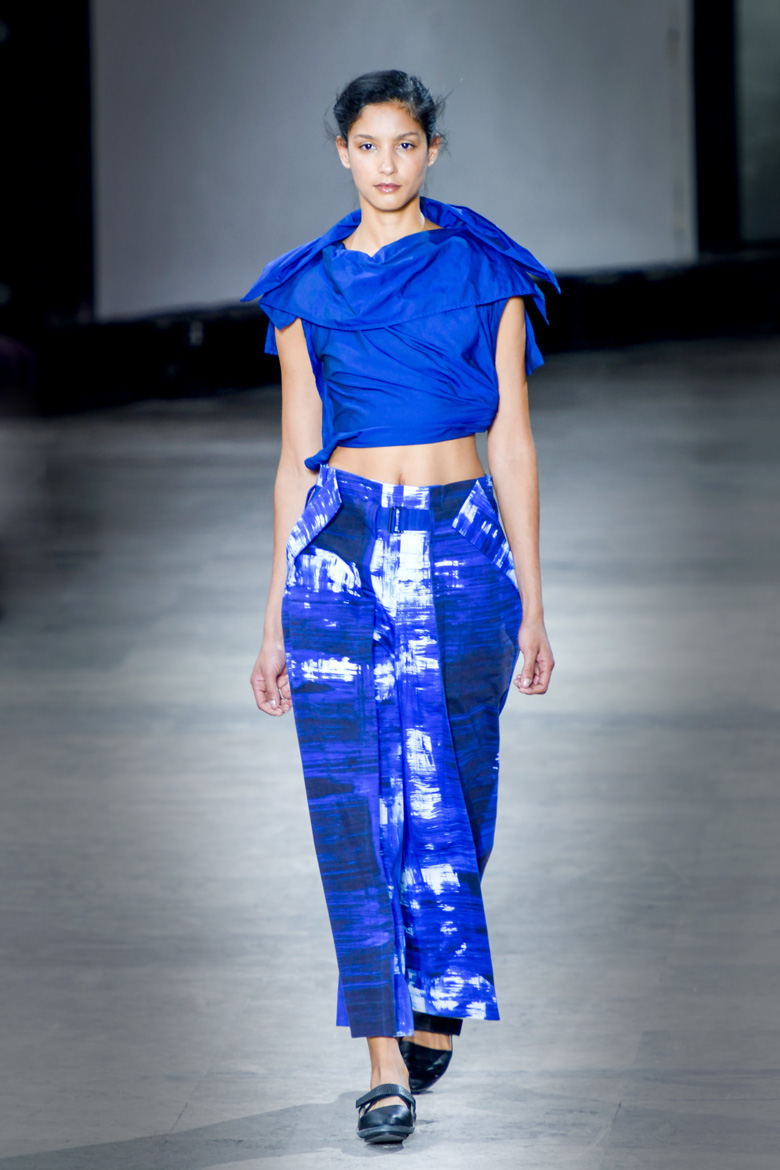 Conscious of his success through the application of the 'less is more' motto, Miyake is determined to wrap feminine curves in Dough Dough, a seemingly rigid fabric that not only fits the female body like a glove, but also allows him to play with shapes and creations that have little or nothing to do with their origin.
This innovation allows Issey Miyake to create pieces full of volume and movement, letting women make a strong impression in a society too constrained by habits that make us lose the spontaneity of times past.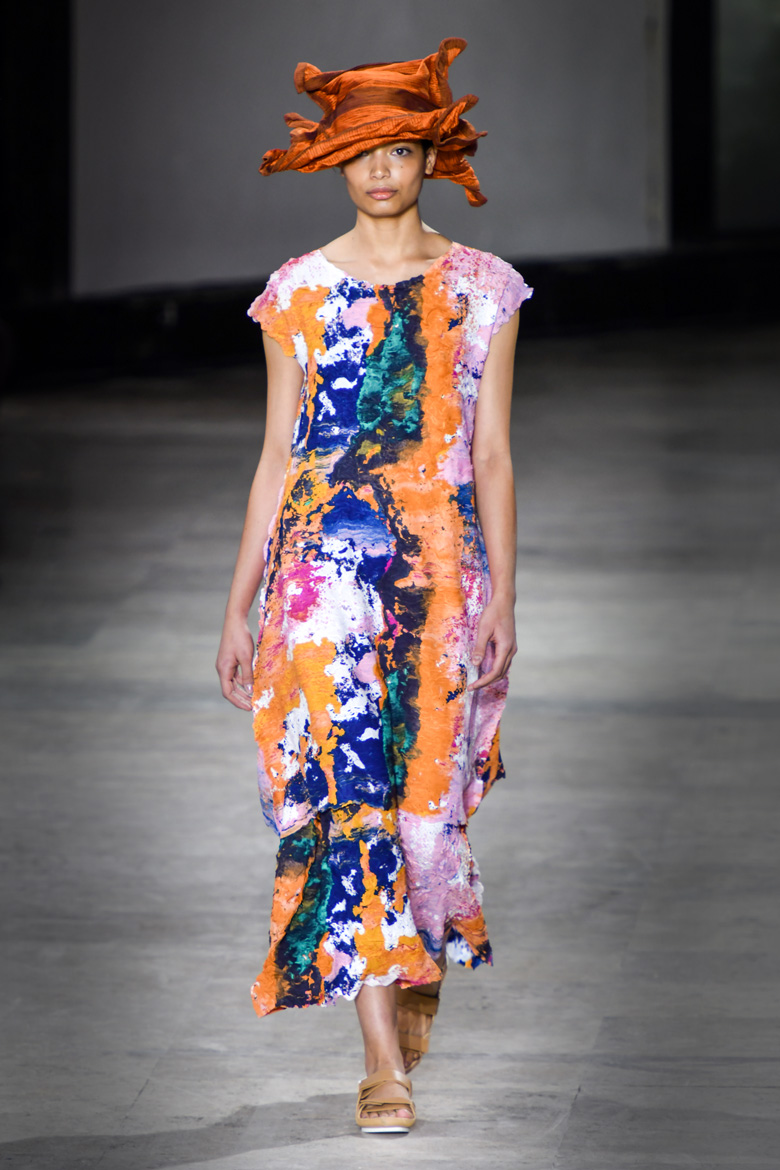 Asymmetrical outfits in colours full of light stand as the perfect alternative to the sunny afternoons of next spring-summer.
Whites, ochers, purples and blues give colour to women's bodies transformed into the perfect canvas through which he shares that unprecedented and historical craft that only memory is capable of keeping alive, eventually being captured by Issey Miyake to the astonishment of lovers of the most contemporary modernity.