This year's Art Dubai featured some superb artists. One that has stood out has been Fahad bin Naif. An architect and an urban designer that creates architecturally-conscious art projects.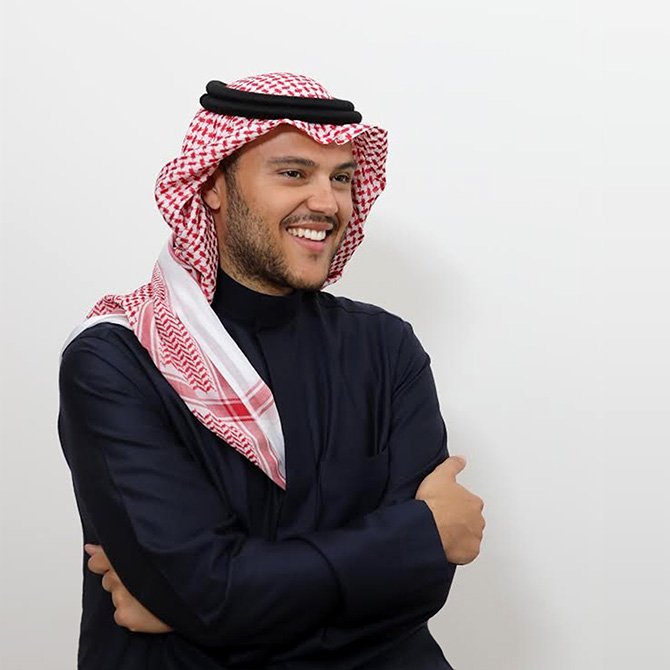 Fahad has been working professionally since his completion of his Bachelor's degree in Architecture from Central Saint Martins – University of the Arts in London. He was nominated for a Royal Institute of British Architects' regional award for his final year project The Islamic Cultural Center of Peckham.
He has been part of the regional art and design scene through creation of artwork, but also through teaching and conducting researches ang seminars. He has also been part of group exhibitions as well as independent art shows.
Saudi-based Fahad is the winner of the third edition of the Ithra Art Prize, for his installation Rakhm, which means incubation in Arabic. This work has been unveiled in the latest Art Dubai 2021, and was the first time it was seen by the public.
The description of the work is:
The installation aims to conceptually preserve a nursery as both an urban typology and its incubates, as an environmental micro-economy. Mirroring both the sensitivity and urgency of the content, safely and carefully incubating an intelligent green infrastructure, Rakhm is a polytunnel nursery that mimics the existing urban nurseries in the Kingdom with endemic plants and flowers instead of conventional foreign houseplants.
We recently had a chance to briefly ask him some questions for us to get to know him better.
Inspiration / muses:
Cities and socio-economic realities.
First project:
There were multiple at the same time, so it's hard to pin down.
Top projects:
You Will Be Missed, from 2139, joint project with artist Alaa Tarabzouni.
What would be the 5 words that would describe your aesthetic?
Architectural, Urban, Social, Economic and Environmental.
Favorite work you have done:
You Will Be Missed, 2020 a collaboration with artist Alaa Tarabzouni for I Love You Urgently 2139 curated by Maya Elkhalil
What is more important form/aesthetic of your work or the message it conveys, and which drives you more?
Extracting urban realities, displaying real life experiences, highlighting social issues – what drives me is the progression of the city, the constant change that our city is witnessing physically, socially and culturally.
What would be your dream project / collaboration, if any?
Exhibiting large-scale installations as public art.