IK LAB Arts, another Guggenheim in México
Great-grandson of famed art collector Peggy Guggenheim, Santiago Rumney Guggenheim, just opened an environmental art gallery located in Azulik jungle resort (Mayan coast, Mexico).
Before you enter IK LAB Arts space, you must take off your shoes. Start experiencing through your feet, walking over carpets of curving jungle vines and polished cement. The space occasionally slopes unexpectedly with uneven floors and walls.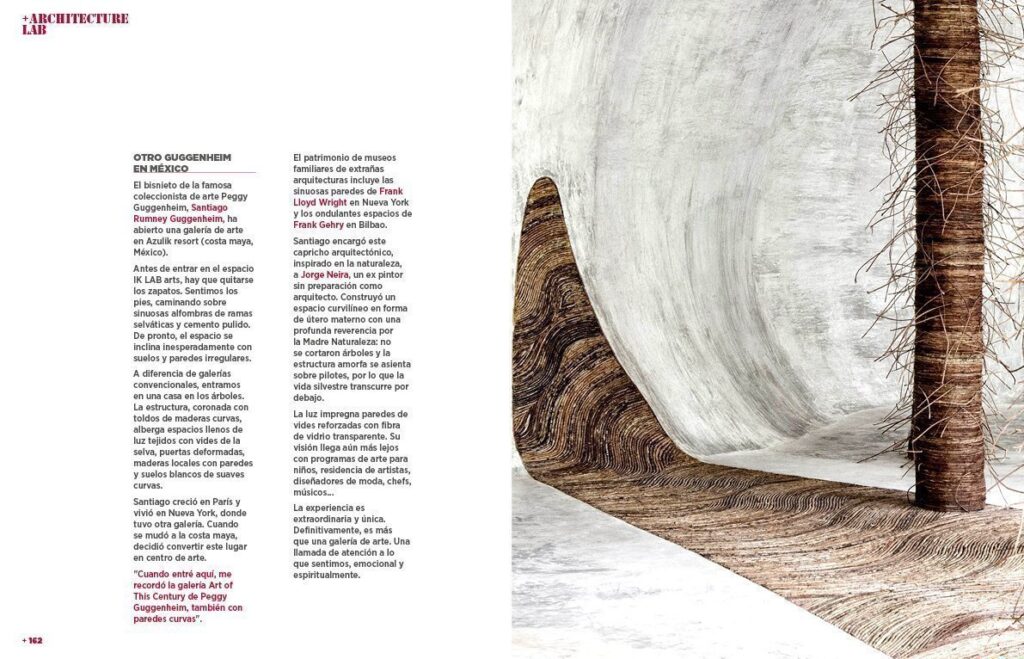 Unlike conventional gallery spaces, it looks like a magnificent tree house. The structure is topped with curved timber canopy which houses light-filled spaces made of woven jungle vines, warped portico doors, locally sourced wood with smooth curved white walls and floors.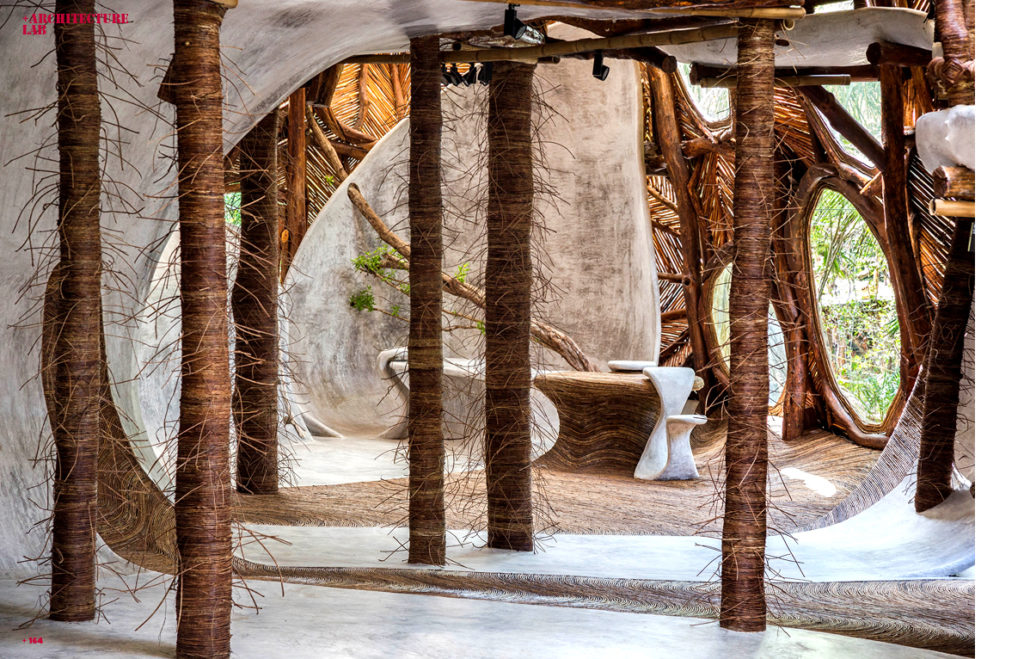 Santiago grew up in Paris and lived in New York, where he owned a previous gallery. When he moved to the Mayan coast, he proposed to turn this site into a gallery although curators typically prefer straight walls.
"When I walked into the space, it reminded me of Peggy Guggenheim's Art of This Century Gallery, also with curved walls".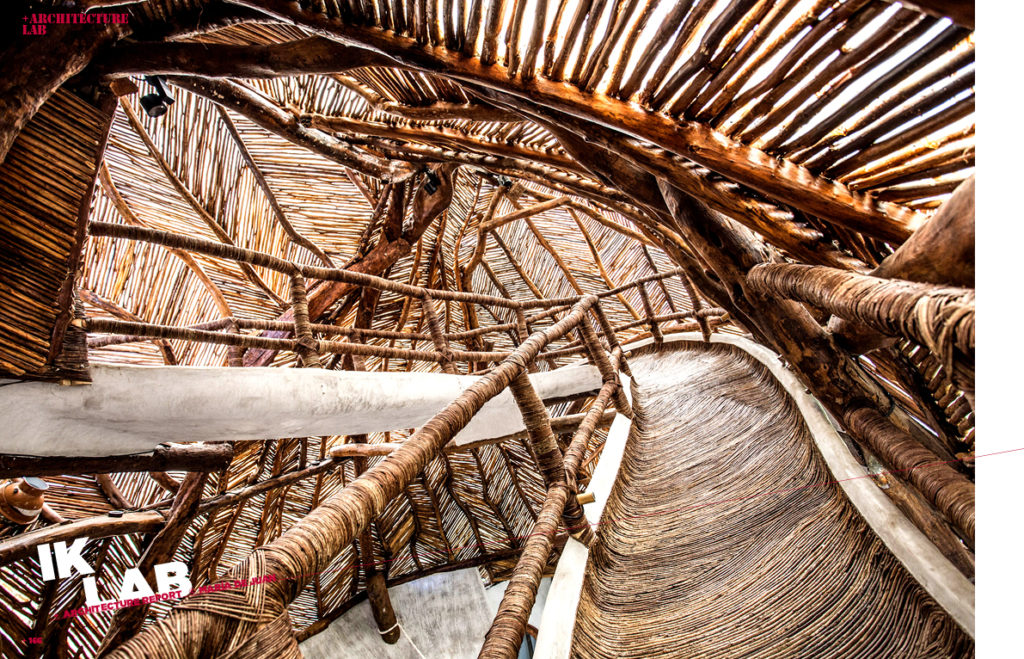 The family museums legacy of strange weird architecture includes the curving walls of Frank Lloyd Wright's in New York and the cavernous, billowing space of Frank Gehry's Bilbao.
Santiago commissioned this whimsical, nature-inspired space for artwork to native, Jorge Neira, a former painter with no formal architectural background. Jorge constructed the curvaceous, womblike space on the site with deep reverence for Mother Nature: no trees were cut and the amorphous structure sits on stilts so local wildlife can still pass below.
Light permeates both walls of vines reinforced by transparent fiberglass. Their vision is farther reaching with children art programs, artists residency, fashion designers, chefs, musicians…
The experience is extraordinary and unique. Definitely, more than an art gallery. You must pay attention to what you feel, emotionally and spiritually.