Issey Miyake's freedom of movement
Simplicity at its most extreme, harmony, and dynamism – with this combination of words we could define a collection that exudes art through all the stitches that give it shape.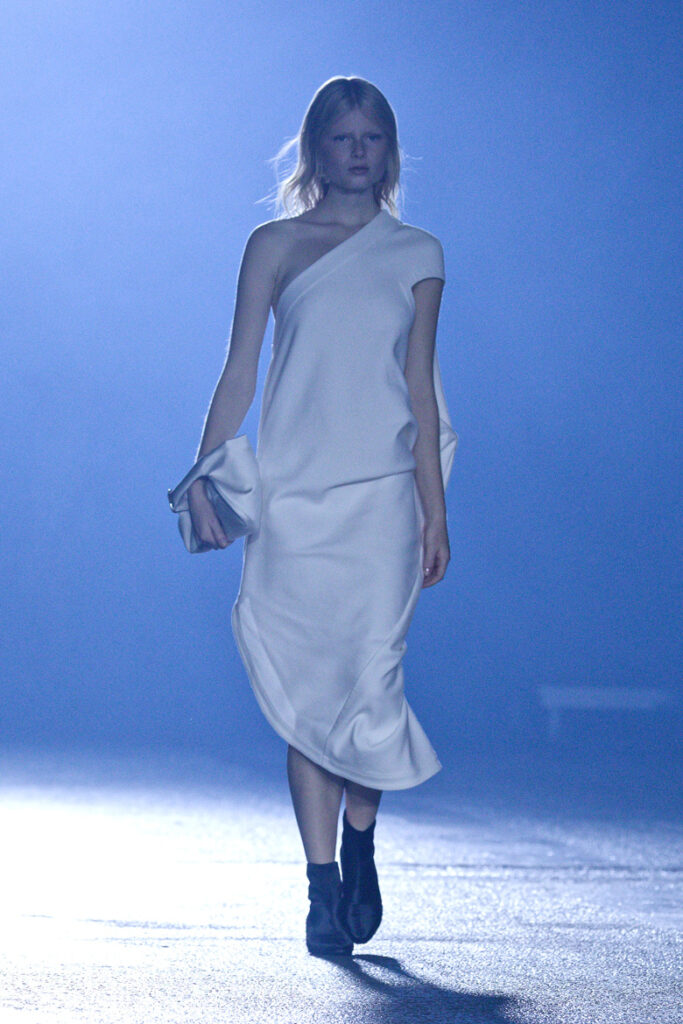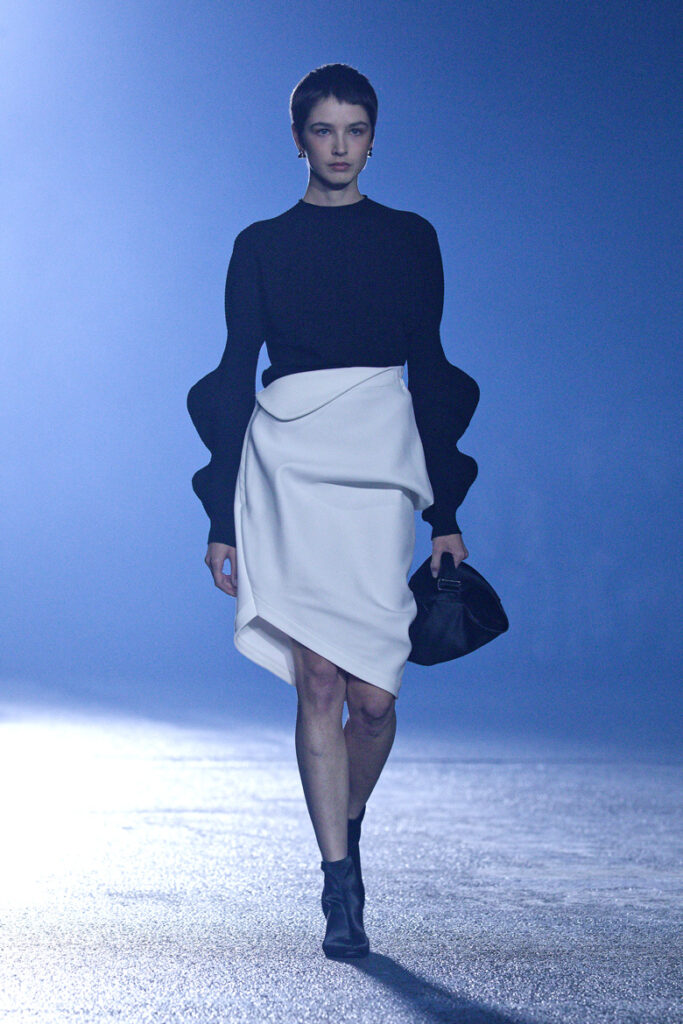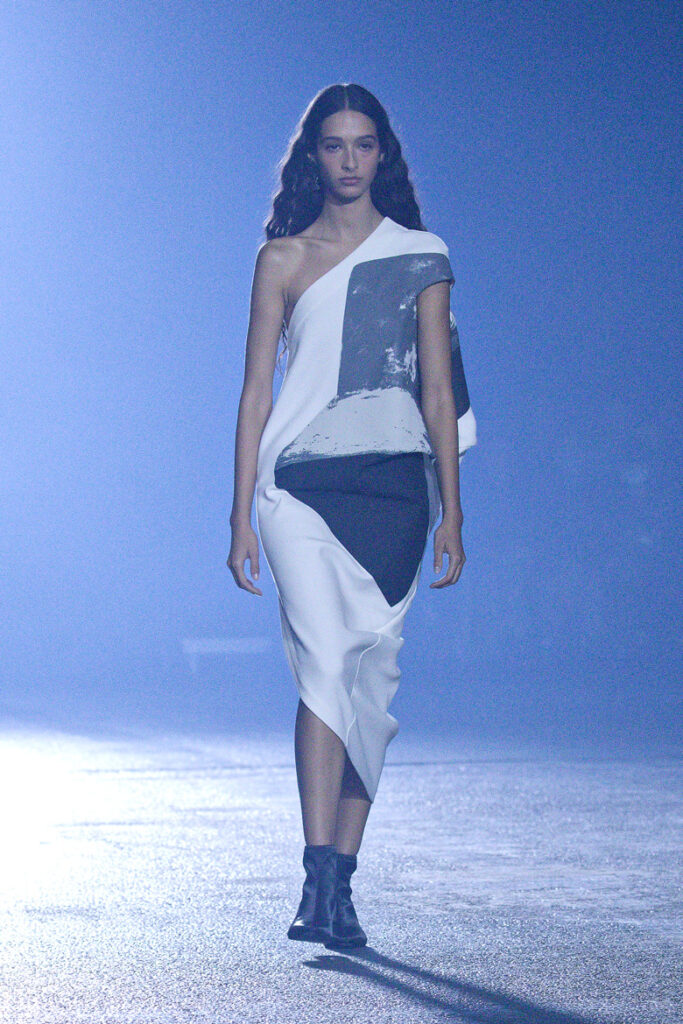 For the coming season, the Japanese fashion house Issey Miyake invites us to pay tribute to its founder through pieces in which harmony and freedom seek to become the only true protagonists of the warmest evenings.
Perfectly combined, these pieces  transform the female body into an authentic sculpture, delicately moulded by the hands of the designer Satoshi Kondo.
Issey Miyake looks for, and finds, the perfect way to turn women into authentic muses, wrapping them in three-dimensional silhouettes in which prints are created from clay that is applied directly to the garments, giving them relief and textures with which to become unique and unrepeatable garments, worthy of the most demanding collectors.
These harmonious pieces find their distinguishing feature in flowers and botanical references, becoming authentic canvases in which the legendary fashion house invites us to immerse ourselves.
Curves seem to dominate the perfect pattern that Issey Miyake has accustomed us to; a pattern in which sharp volumes also shine out.
They seem to be called upon to protect a woman's body from anything that might prevent her from moving forward to achieve what she truly dreams of in her life.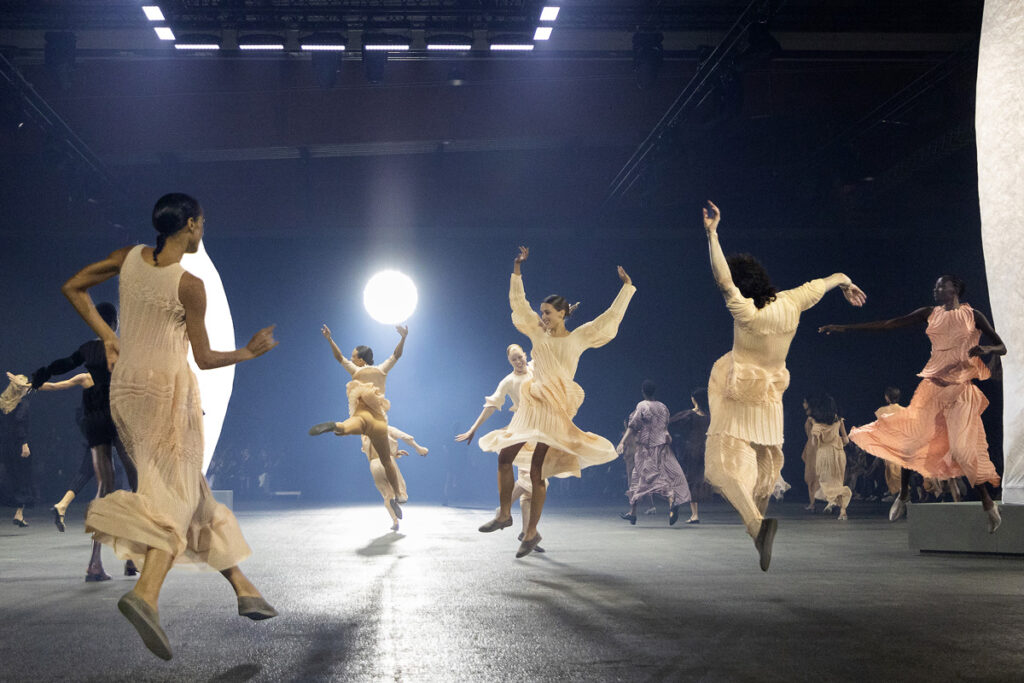 Longings and desires are dyed in a wide colour palette, in which the classic black and white is always present. Shades of green, blue and mauve are ready to fill with light a collection that, besides seeking to be a symbol of art, also invites us to commit to sustainability by using an innovative fibre – a vegetable imitation of polyester – to avoid the use of petroleum.
Draped dresses seem to be superimposed around the body, sleeves with unusual volumes, excessive shoulder pads, suggestive openings, transparencies, asymmetric cuts that seem to break the balance…
Everything has been perfectly arranged by Issey Miyake to create a true spectacle in which he invites us to dive into and leave behind the sobriety of the monochrome, linear rooms that are typical of the season we are leaving behind.
A true ode to art born from the hands of a virtuoso Satoshi Kondo, who creates moments of suspended emotion in a total and absolutely masterful way. A real feast for the senses.