Julien Fournié and his obsession with Asian cinema of the 1990s
The Parisian designer launches a new collection that becomes an authentic ode to the beauty of origami flowers.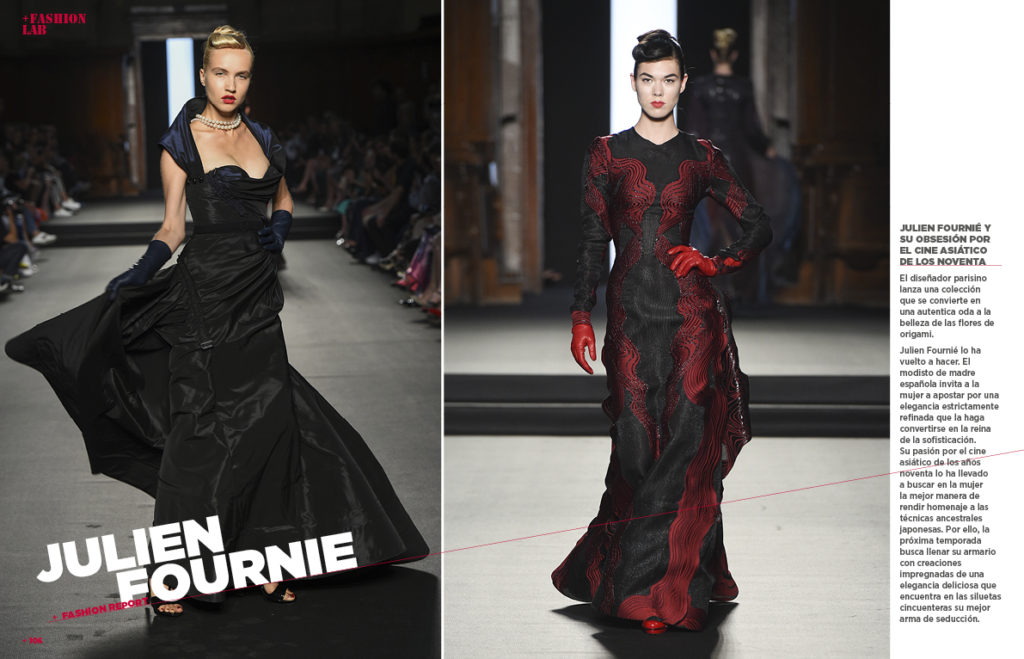 Julien Fournié has done it again. The designer from a Spanish mother invites women to opt for a strictly refined elegance that make them become the queens of sophistication. His passion for the Asian cinema of the 1990s has led him to seek in women the best way to pay homage to Japanese ancestral techniques. For this reason, next season aims to fill your wardrobe with creations that are imbued with a delicious elegance that find in 50s silhouettes its best weapon of seduction.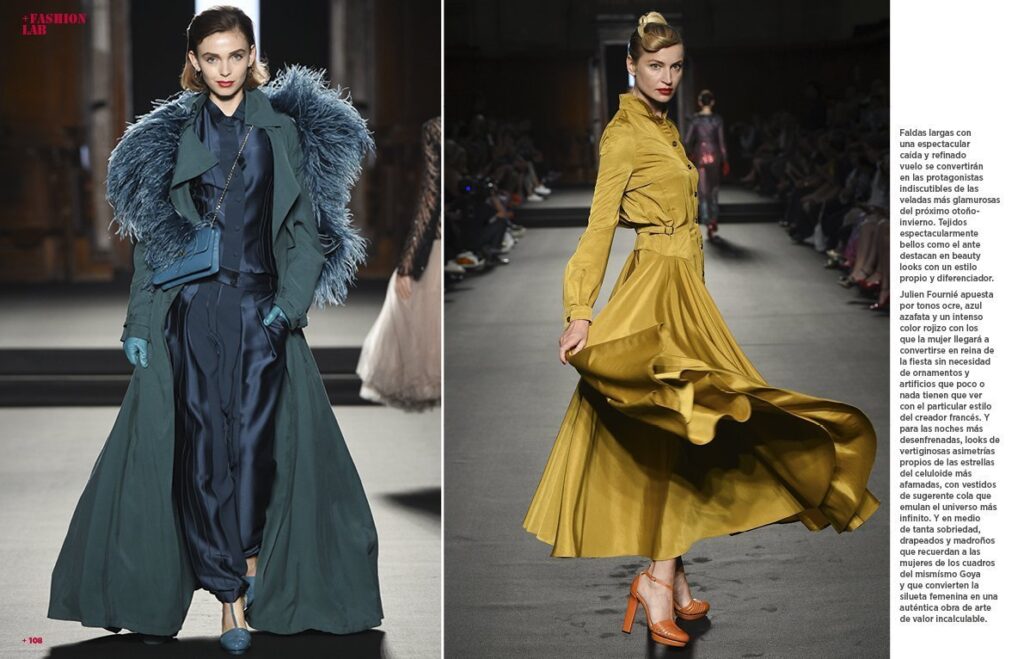 Long skirts with a spectacular hang and refined flow will become the undisputed protagonists of the most glamorous soirees of the next autumn-winter. Spectacularly precious fabrics such as suede stand out in beauty looks with a unique, distinctive style.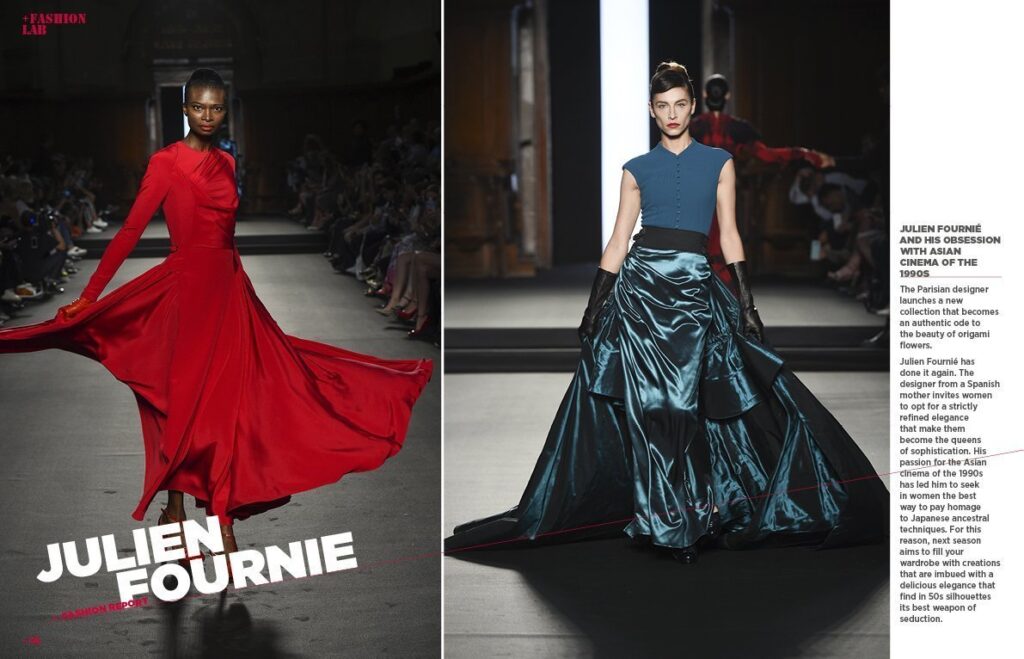 Julien Fournié opts for shades of ochre, royal blue and an intense reddish color that will help women to become the centre of attention without need of ornaments and artifices that have little or nothing to do with the particular style of the French creator. For wilder evenings, looks made of dizzying asymmetries specific to the most famous Hollywood stars, with suggestive tail dresses that emulate the most infinite universe. And in the midst of so much sobriety, draperies and strawberry trees recall the women of the paintings of Goya itself and turn the female silhouette into a real work of art of immense value.