Manish Arora, sophistication at its purest.
Pure audacity. That is the perfect definition for a collection signed by Manish Arora, who opts for extravagance taken to its extreme.
If there is anyone who decides to challenge the future, it is the women dreamed of Manish Arora for next spring-summer 2019.
And these defiant, brave, determined women, free from fear or taboos, will seek to dance until dawn enjoying every minute of their existence.
Able to face up to reality and drop the most rigid social standards, they will transform their wardrobes into a constant provocation.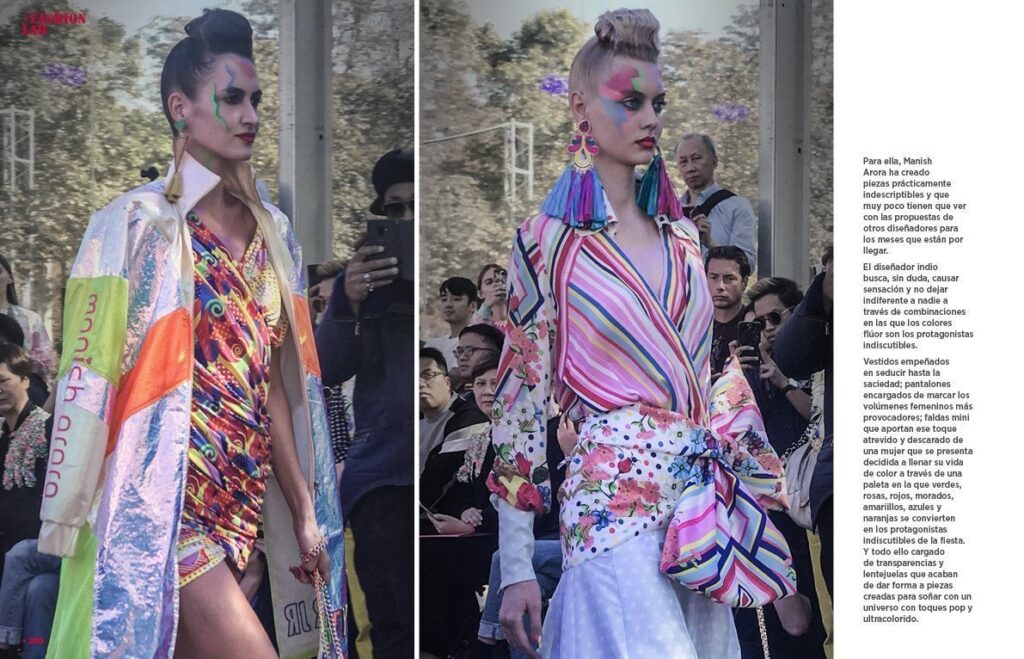 For them, Manish Arora has created almost indescribable pieces that have very little to do with other designers' proposals for the upcoming months.
The Indian designer surely aims to make a splash and leave no one indifferent through combinations in which fluorescent colours are the undisputed protagonists.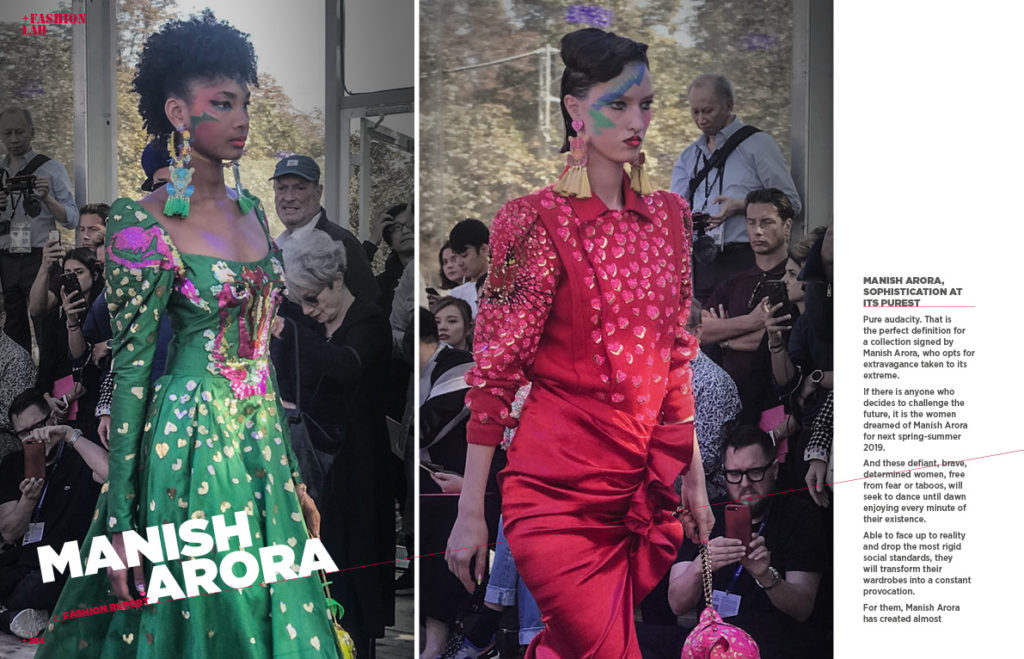 Dresses that seduce ad infinitum; trousers responsible for outlining the most provocative female volumes; miniskirts that provide the bold and insolent touch of women determined to fill their life with colour thanks to a palette in which greens, pinks, reds, purples, yellows, blues and oranges become the unquestionable stars of the party. Finally, all this is dotted with transparencies and sequins as the perfect finish to pieces created to dream of a multicoloured universe with hints of pop.